Sennheiser's wireless systems allow you to make your audio cable-free. This allows for performance, speech, and more, that is unencumbered by traditional restrictions.
At its core, each wireless system consists of a transmitter and a receiver. The transmitter sends sound wirelessly, while the receiver receives this sound.
But Sennheiser has a lot of systems. And they all have different price points and different features. If you want to go wireless, how do you know which one is for you?
To help, we've written this guide. Find systems that will suit the beginner, all the way to complete solutions to suit the seasoned professional.
---
Entry-level: XS Wireless 1 & 2
If you want an easy start in the world of wireless, Sennheiser's XS Wireless series is a great place to begin.
There are two levels to this series; XS Wireless 1, and XS Wireless 2.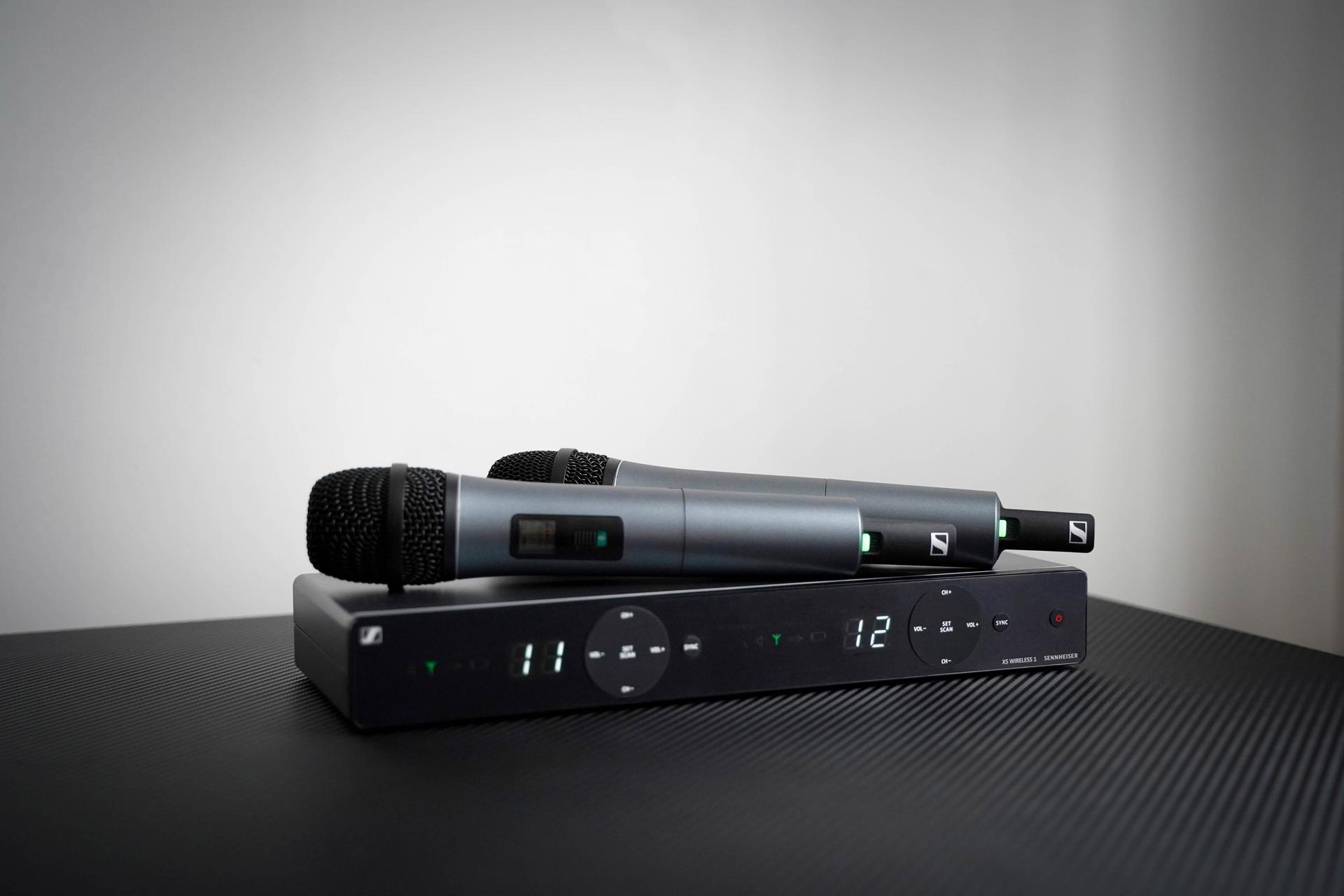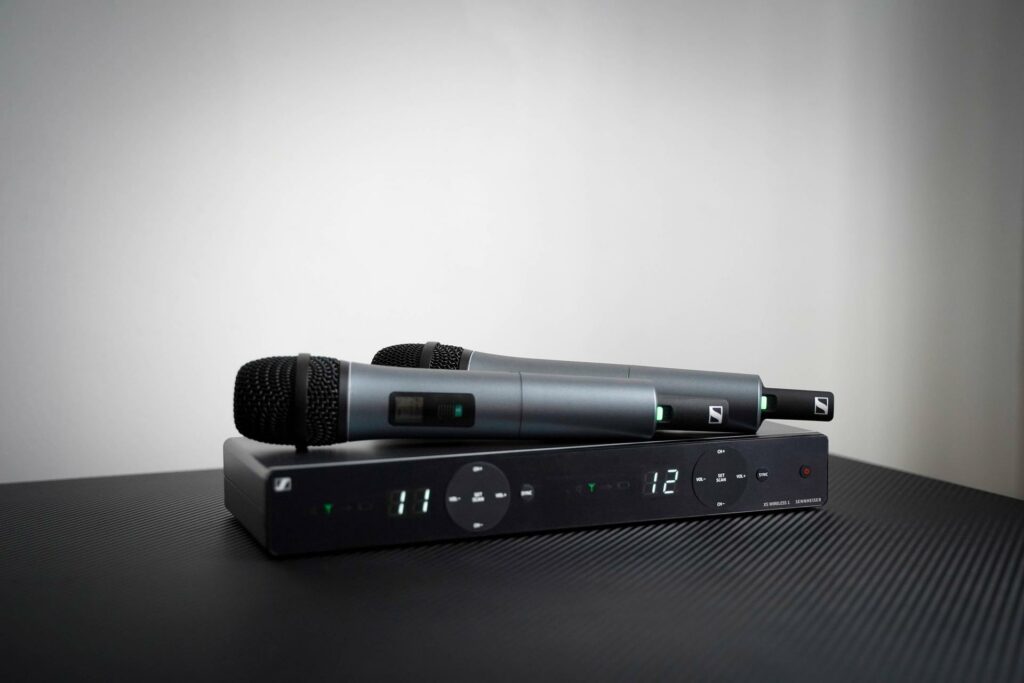 XS Wireless 1 systems are best for complete beginners. And the EM XSW 1 receiver itself is made for ease of use.
When configuring wireless systems, you need to select frequency bands that won't interfere with each other. The EM-XSW has these preconfigured, and the system manages connection automatically. So you don't have to have any wireless experience to use this system.
And, despite the cheaper price point, you will still get excellent live sound and reliable transmission.
You can also get a dual version of the EM XSW 1 receiver, allowing you to connect two transmitters to a single unit. For beginners, this might be easier to manage than having two separate receivers.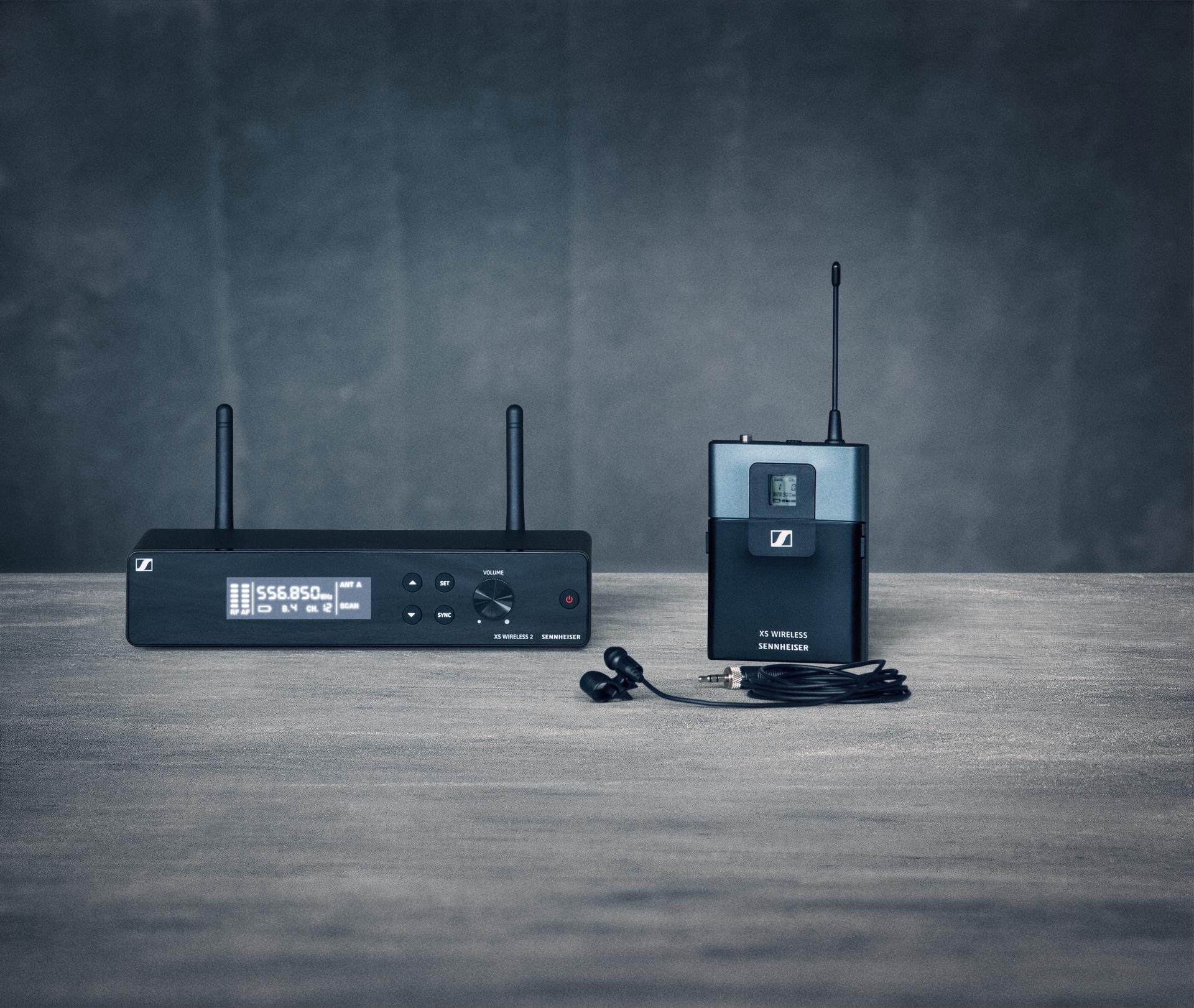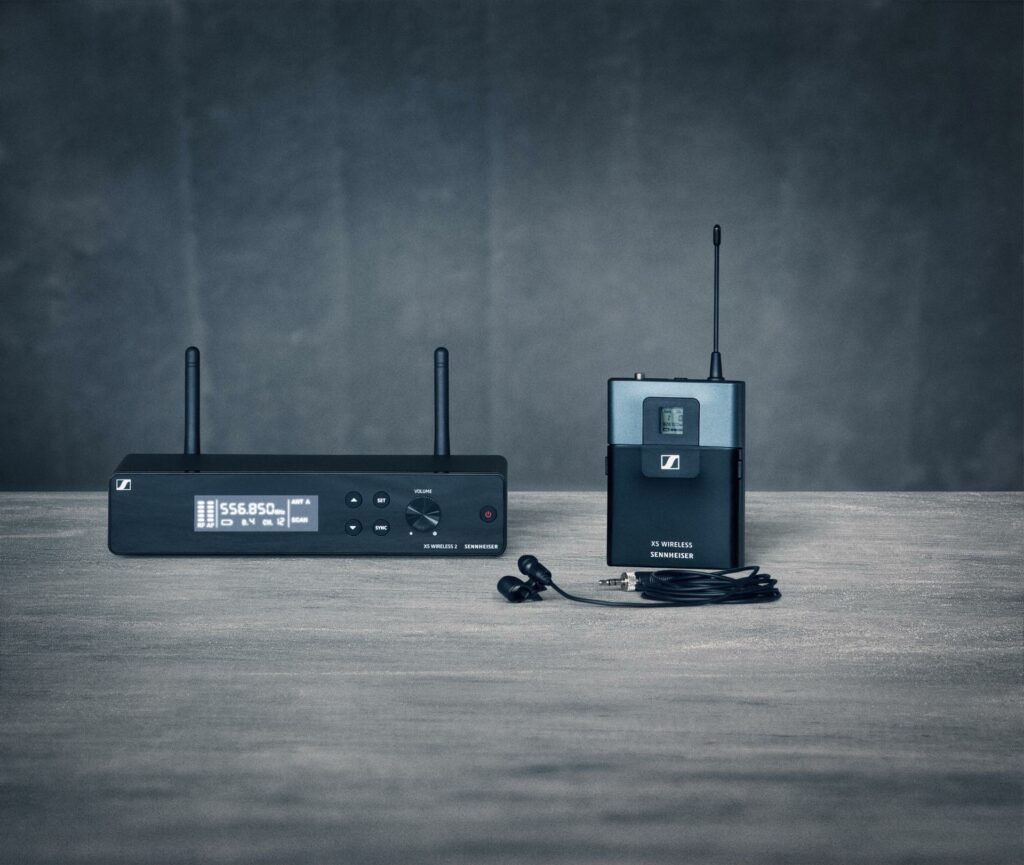 XS Wireless 2 systems are still a great starting point, but the EM-XSW 2 features a few more options for advanced configuration.
For a start, it uses true diversity, which eliminates drop-outs. And it is fully tuneable, meaning you aren't tied to preconfigured wireless frequencies. Although you can still use automatic configuration, meaning set-up is still easy.
Both of these systems use the same bodypack and handheld transmitters. The handheld transmitters come with a number of different capsules – so you'll be able to find one that'll suit you.
Who is this best for?
This is ideal for people starting their wireless audio journey but who still need reliable systems. It is especially good for small venues, houses of worship, theatres, and more; places where non-experts might need to operate the system.
Shop Now | XSW 1 835 Dual Wireless Microphone System
Shop Now | XSW 1 825 Vocal Set
Shop Now | XSW 1 908 Brass Set
Shop Now | XSW 1 ME3 Headmic Set
Shop Now | XSW 2 835 Vocal Set
Shop Now | XSW 2 ME2 Lavalier Microphone Set
Shop Now | XSW 2 XSW 2-CI1 Instrument Set
---
Portability prioritised: XSW-D
The XSW-D system is ideal for a wide range of uses. It uses a compact transmitter and receiver design – so you don't need any cables at all.
And you'll find yourself connecting it super easy; both the transmitter and receiver only have one button each. Just press them and link up.
XSW-D uses 2.4 GHz digital transmission too. As a result, you can use it anywhere in the world without worrying about wireless licensing.
Sennheiser has made this system with packs for two different applications: firstly, for stage & rehearsal, and secondly, for DSLR audio.
Stage & Rehearsal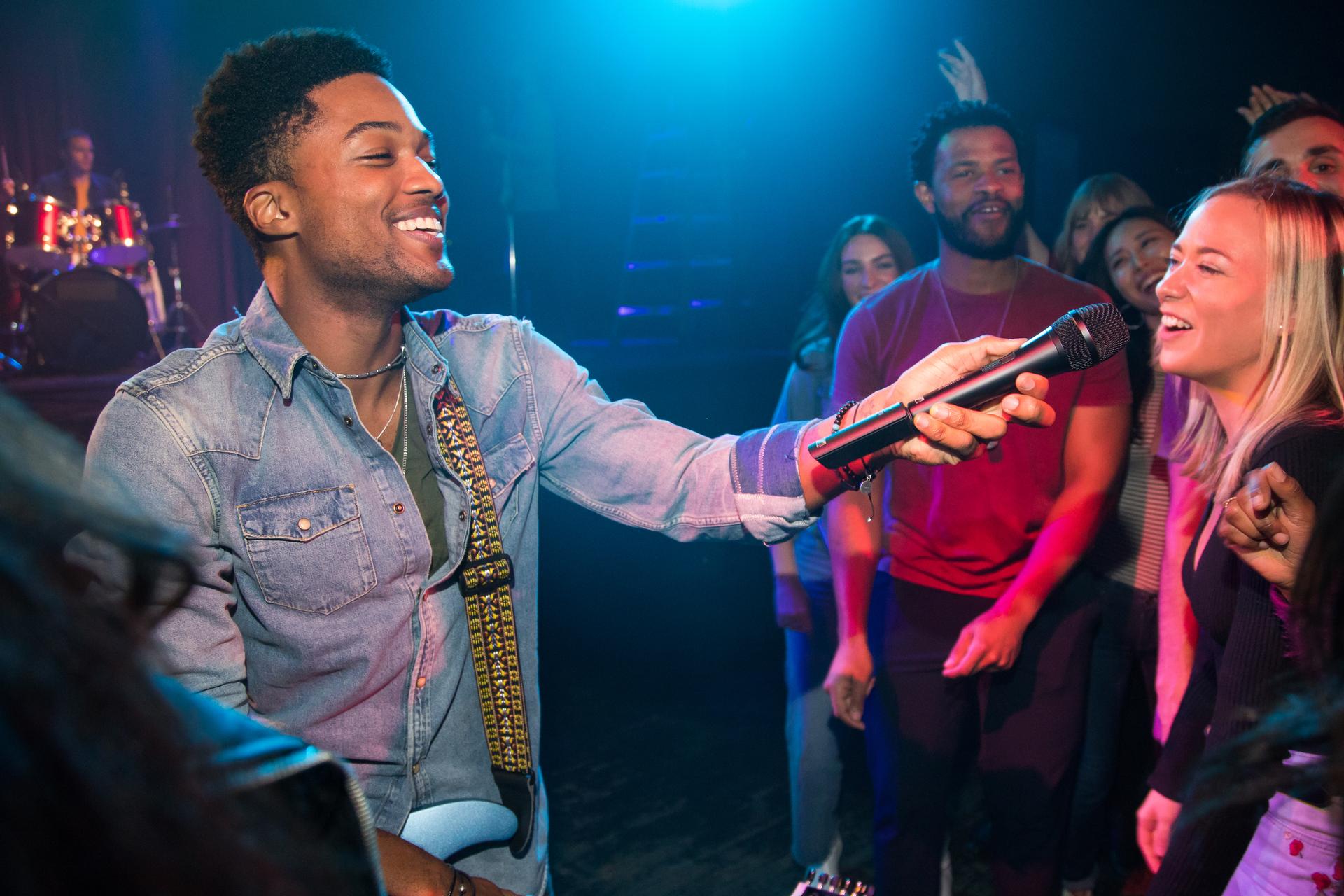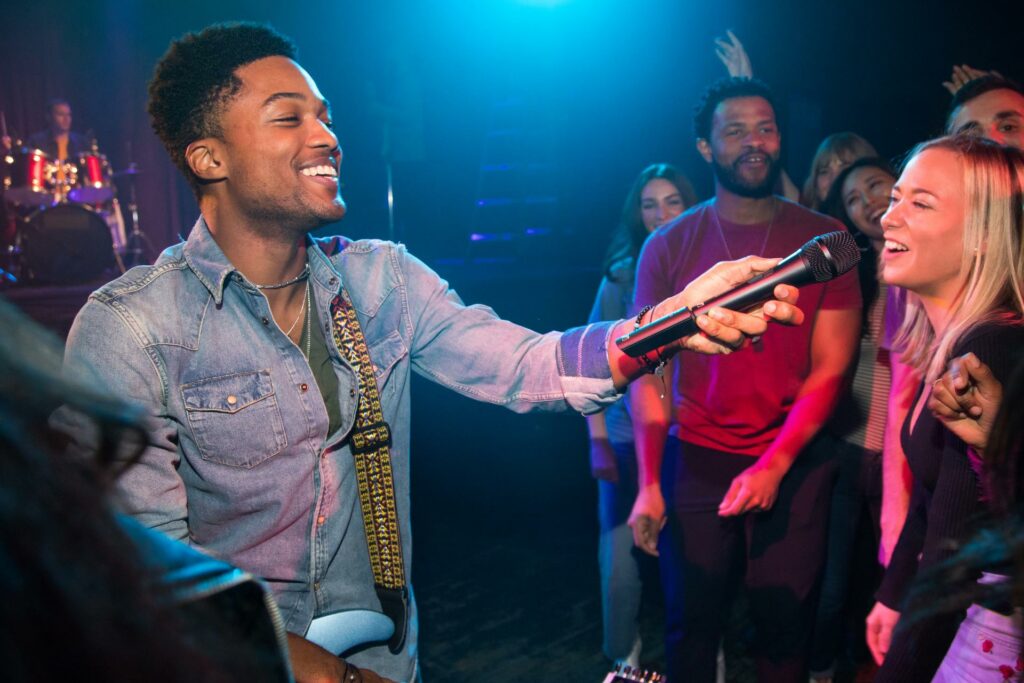 For the musician, there are several XSW-D wireless sets made for both instrumentalists and vocalists.
The instrument base set includes a ¼" jack transmitter and receiver. The transmitter plugs straight into your guitar. So, you don't need to wear any bodypacks or have cables tangled around you.
For vocalists, there is a set with an XLR transmitter and receiver. And, unlike Sennheiser's other wireless systems, you can plug the transmitter directly into any mic you own. This means you can keep your setup consistent – whether wired or wireless.
If you're an electric guitarist and you like your effects, there is even an XSW-D pedalboard set. The transmitter in this set doubles up as a tuning pedal, so it really earns a precious spot on your board.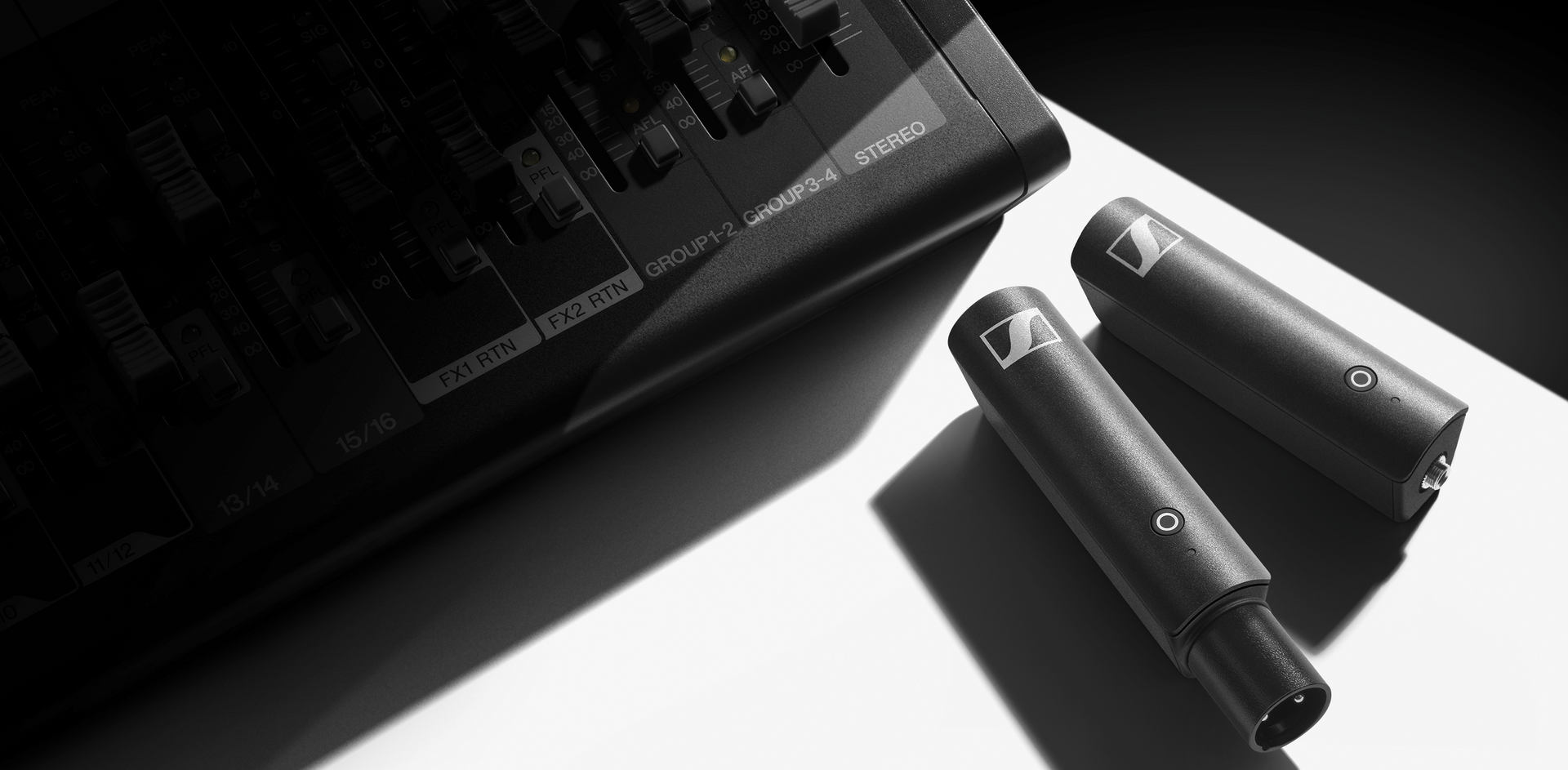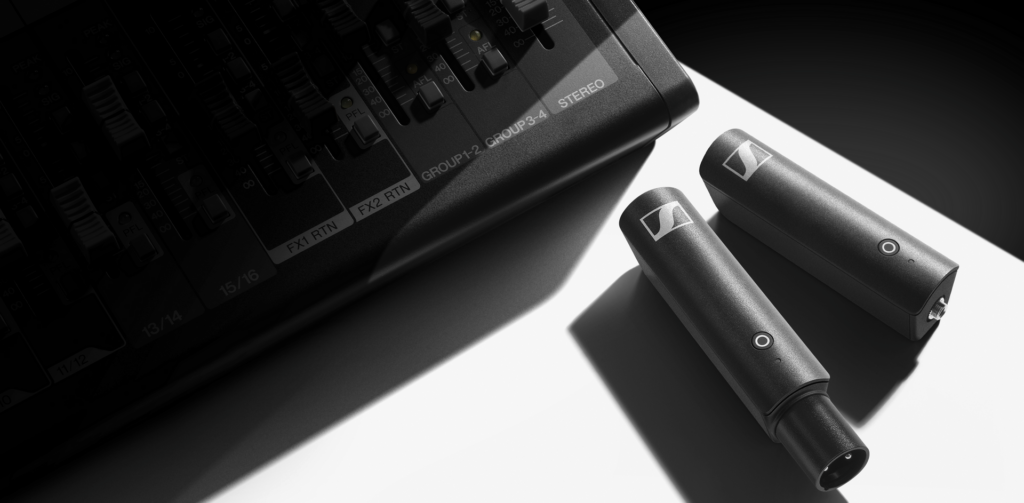 DSLR Audio
Need wireless audio for video recording? XSW-D is great for this too.
Sennheiser's made sets for both lavalier recording and handheld recording. So, whether you want a discrete microphone or something for interviewing on the go, there's something for you.
All the DSLR sets come with a stand for attaching the receiver module to your camera too. This means you can be always ready for wireless – keeping the transmitter nearby at all times.
Who is this best for?
If you're a performer, you can't go wrong with an XSW-D system. It is super compact, which is great for taking with you on tour. And it is easy to integrate with existing setups too – you could take this to any venue and always guarantee excellent wireless audio.
For content creators looking for wireless options, the XSW-D will meet your needs too. It provides an easy option for recording wireless audio, wherever you are.
Shop Now | XSW-D Vocal Set
Shop Now | XSW-D Portable Base Set
Shop Now | XSW-D Instrument Base Set
Shop Now | XSW-D Pedalboard Set
---
Camera audio: AVX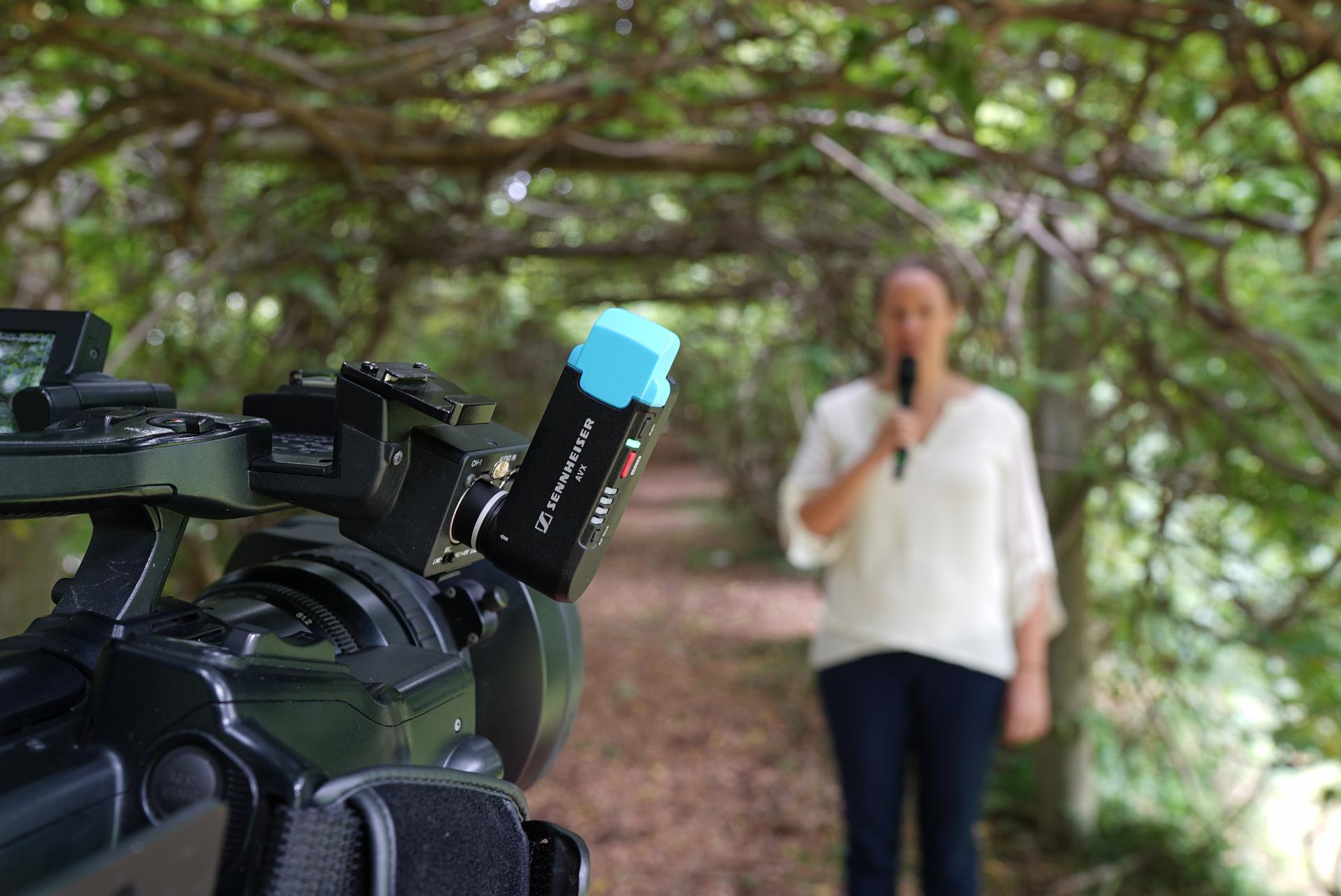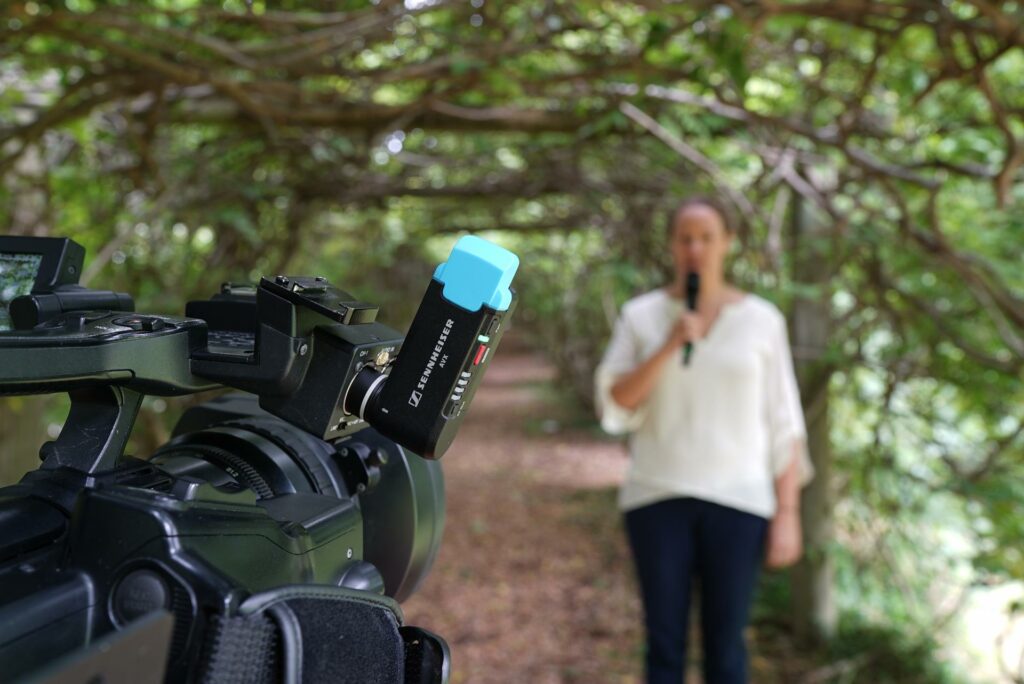 Speaking of video sound, Sennheiser has created a system specifically for that purpose.
The AVX system is designed for use with cameras. It provides excellent quality audio but is still quick and easy to set up. This makes it ideal in time-critical situations, where you need to capture audio now, not yesterday.
The AVX receiver plugs into your camera's XLR audio input directly. And, since it uses phantom power, it will turn on and off with your camera. This saves battery and means your audio will be ready to go at the same as your visuals.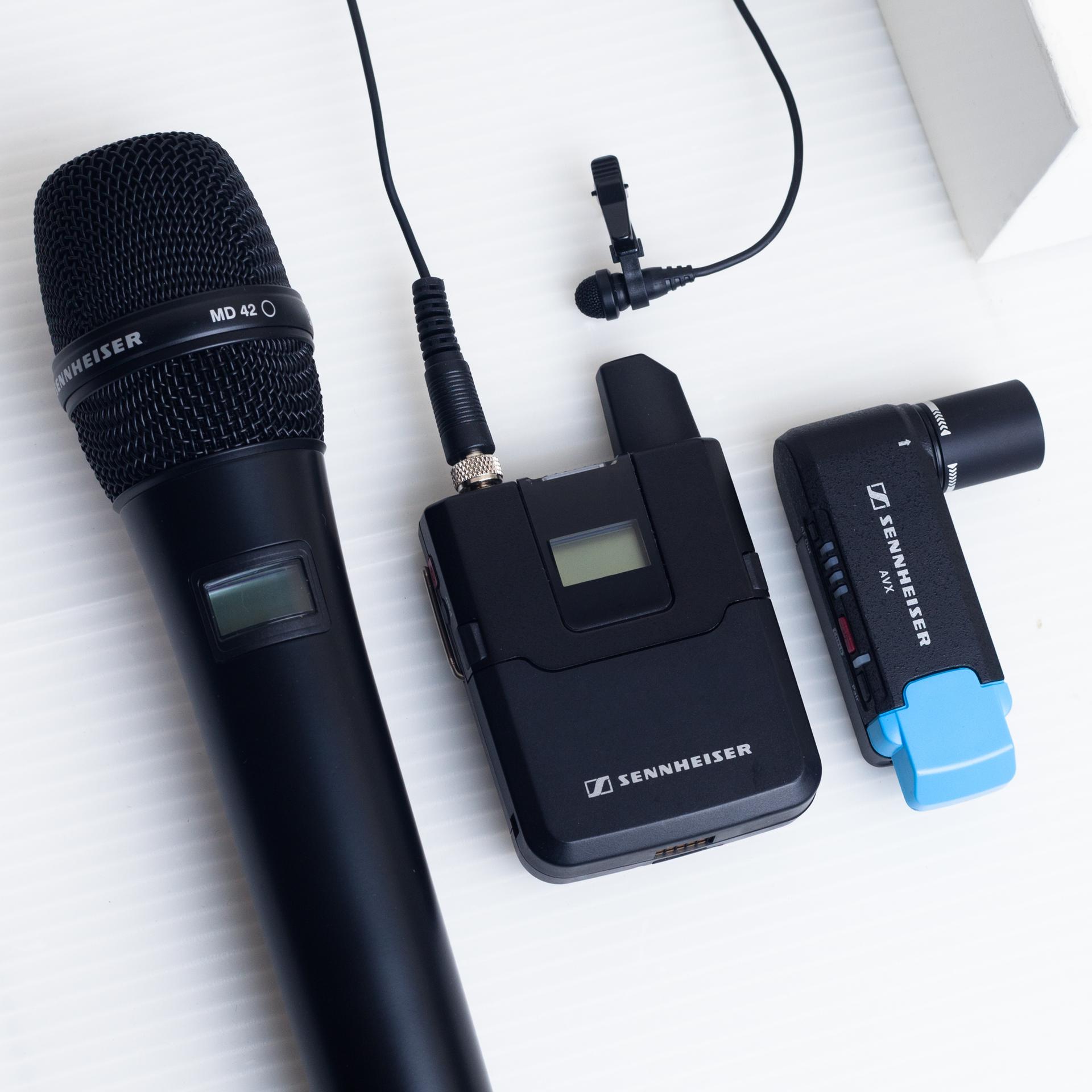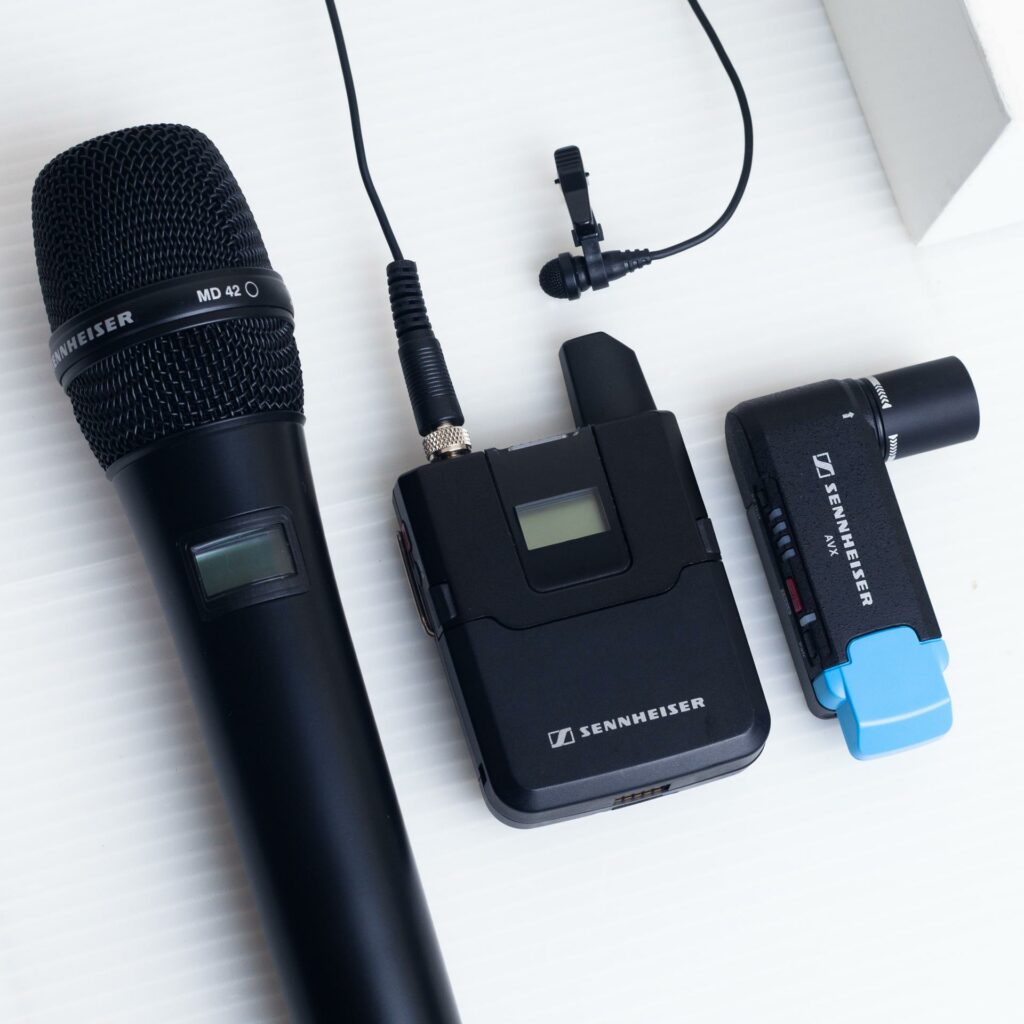 If you're scared of interferences ruining your audio, AVX will assuage your fears. It uses link protection, meaning it will switch channels at a lightning pace before an interference becomes audible.
There are sets with handheld transmitters. Or with lavalier bodypack transmitters. Or with both! So whatever your content requires, you'll have something to suit your needs.
Who's this best for?
If you're making video content and want the best video audio you can get, then this is for you. Link protection is also a nice extra touch that will guarantee zero dropouts – especially important in live situations.
Shop Now | AVX ME2 3 Digital Wireless Lavalier Microphone Set
Shop Now | AVX 835 3 Digital Wireless Handheld Microphone Set
---
Next-level: Evolution G4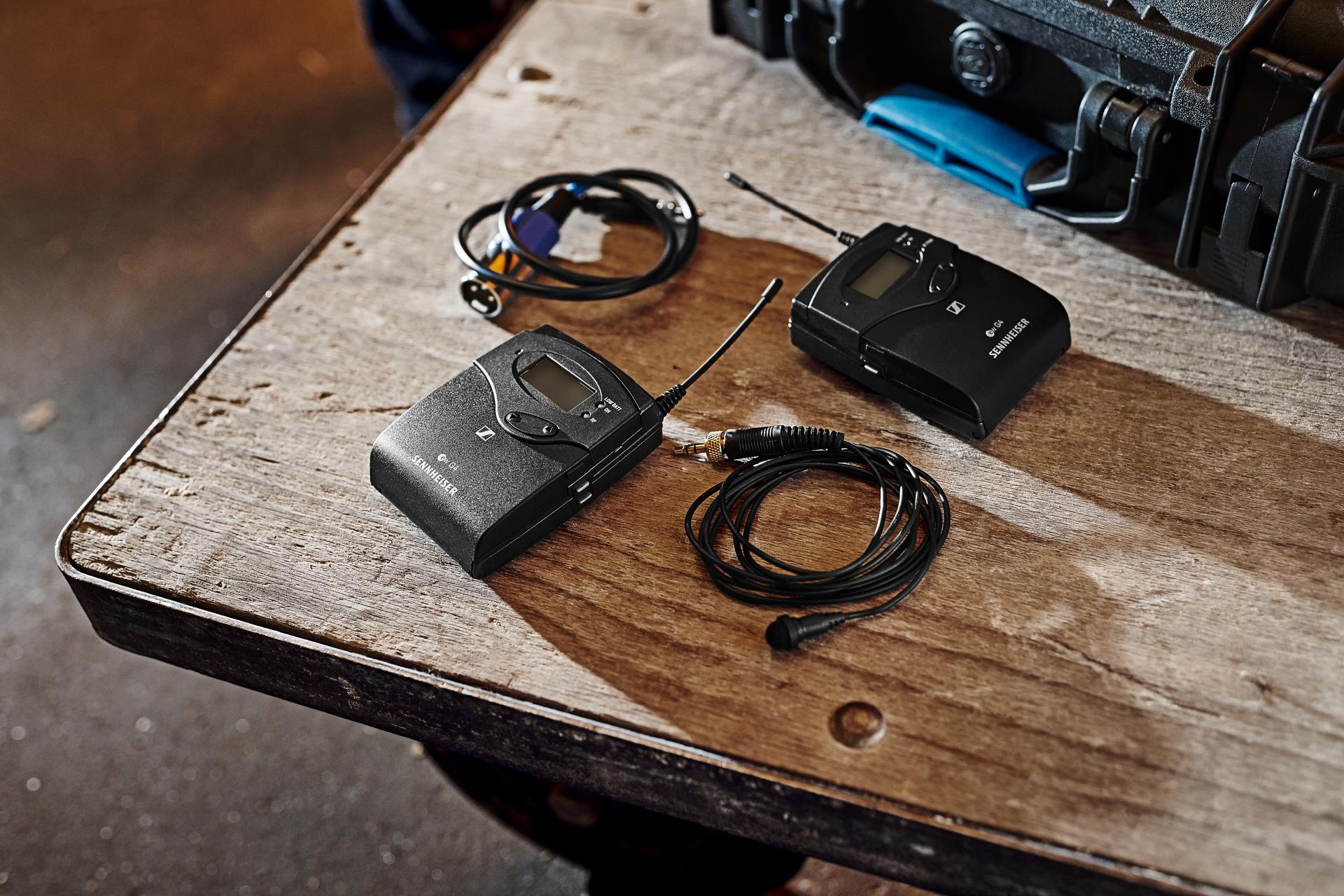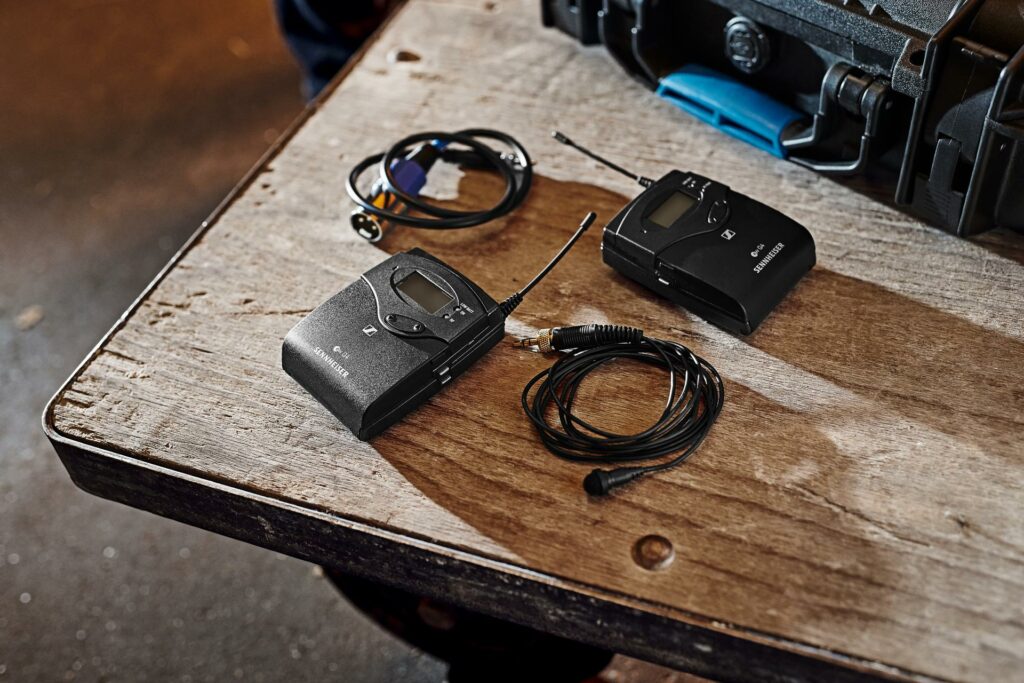 Evolution G4 is a pro solution with systems available in multiple different frequency bands depending on what your needs are.
It comes in a range of system types – including handheld and bodypack transmitters.
As well as stationary half-rack receivers there are also camera receivers available. This means Evolution G4 systems can be used for a whole host of applications – from music, to film, to conferences.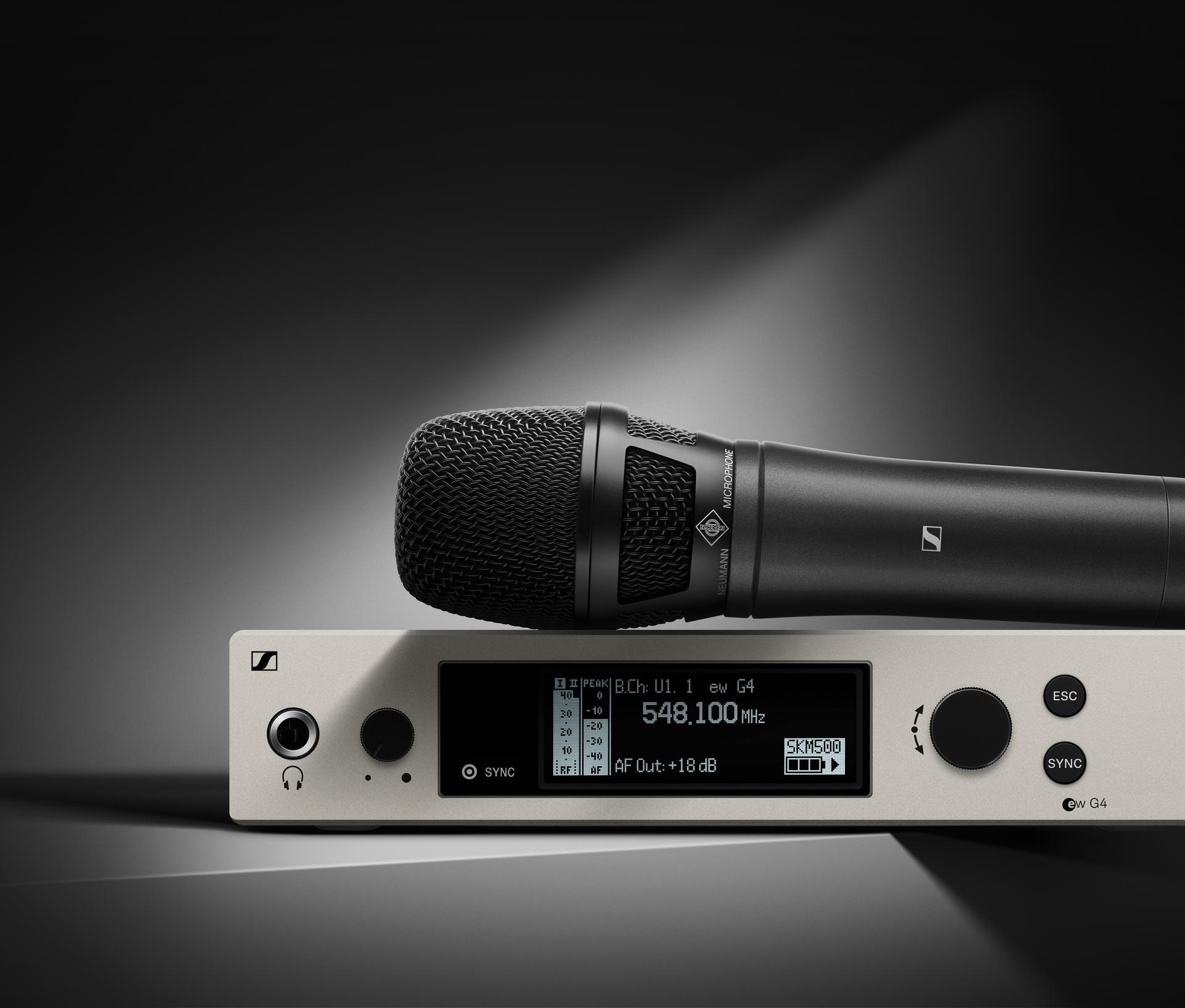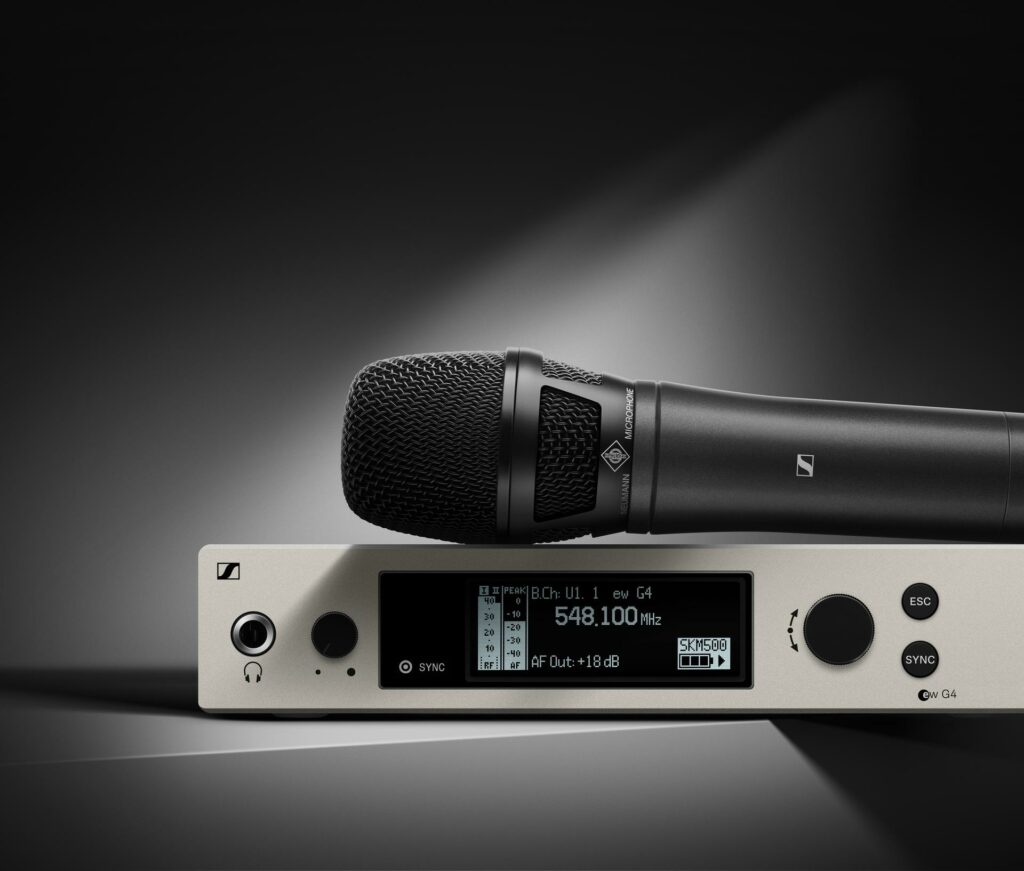 With both receiver types, you get up to a 88 MHz bandwidth and up to 32 channels – which makes the system highly expandable. They are also made to be rugged, so they will last a long time, even with daily use.
The half-rack receiver can connect via ethernet to use Sennheiser's Wireless Systems Manager (WSM) control software. This makes frequency coordination easy in multi-channel setups, that might have also been a little fiddly.
Who's this best for?
This is ideal for a range of professional settings. That might be a touring band that needs wireless vocals. Or it might be a wireless audio option for a documentary film.
Shop Now | EW 500 G4 Wireless Microphone System with Ci1
Shop Now | EW 500 G4 Wireless Microphone System with 835 S
Shop Now | EW 500 G4 Wireless Microphone System with ME3
---
The premium option: EW-D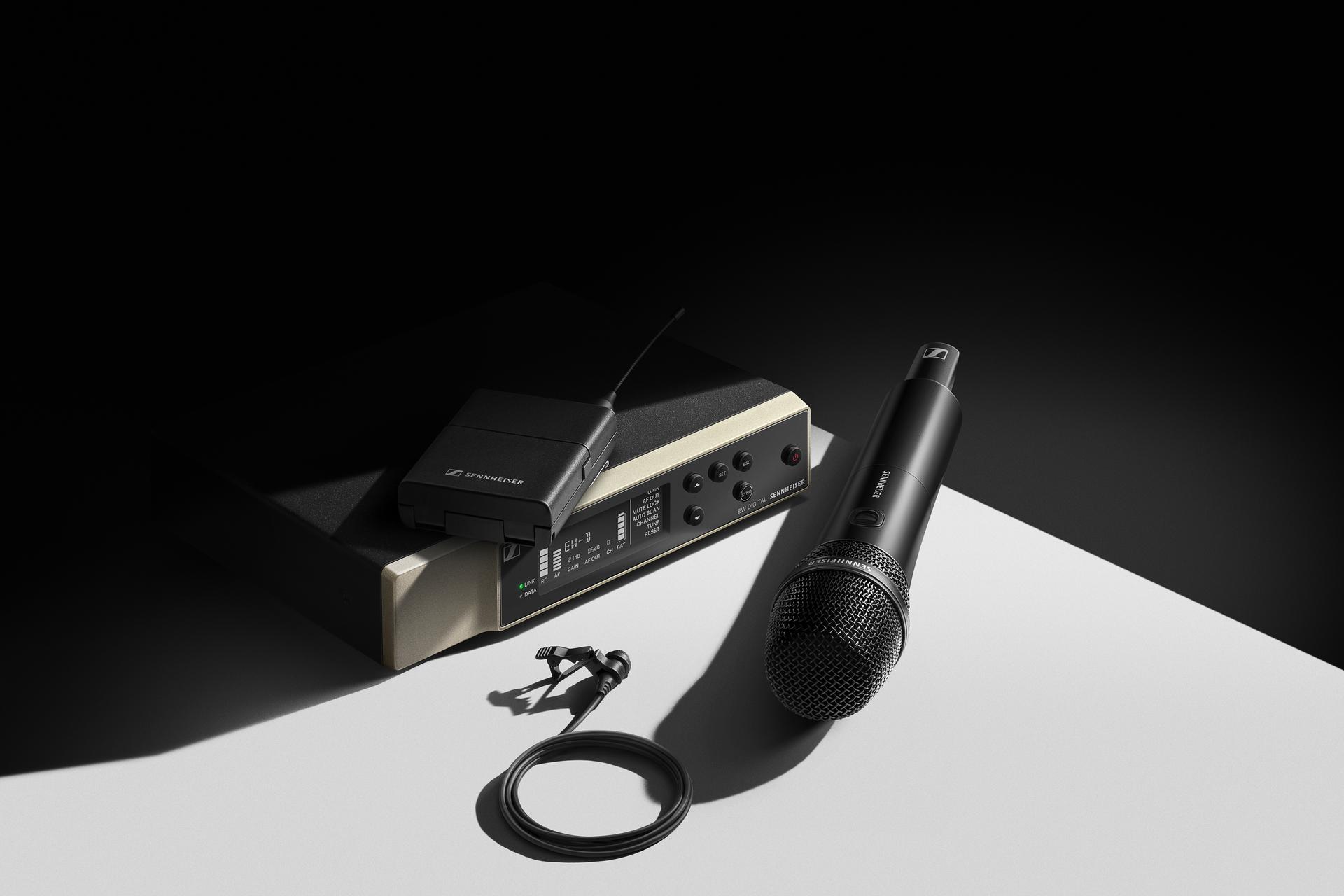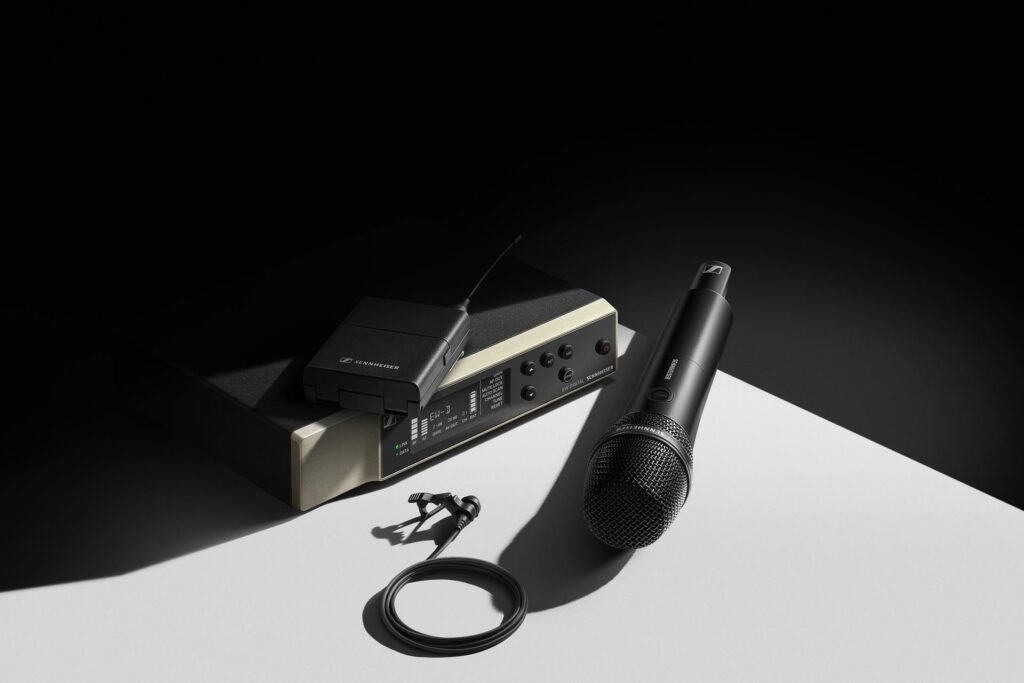 For professionals, Evolution Wireless Digital is the go-to.
Each component is designed for superior performance and sound. If you already are well versed with wireless systems, then EW-D systems will suit your needs. And because it is a digital UHF system, you can use it in any RF environment.
Out of all the wireless systems on the market, it has the highest dynamic range, an increased bandwidth, and the lowest latency. So, you're guaranteed the best.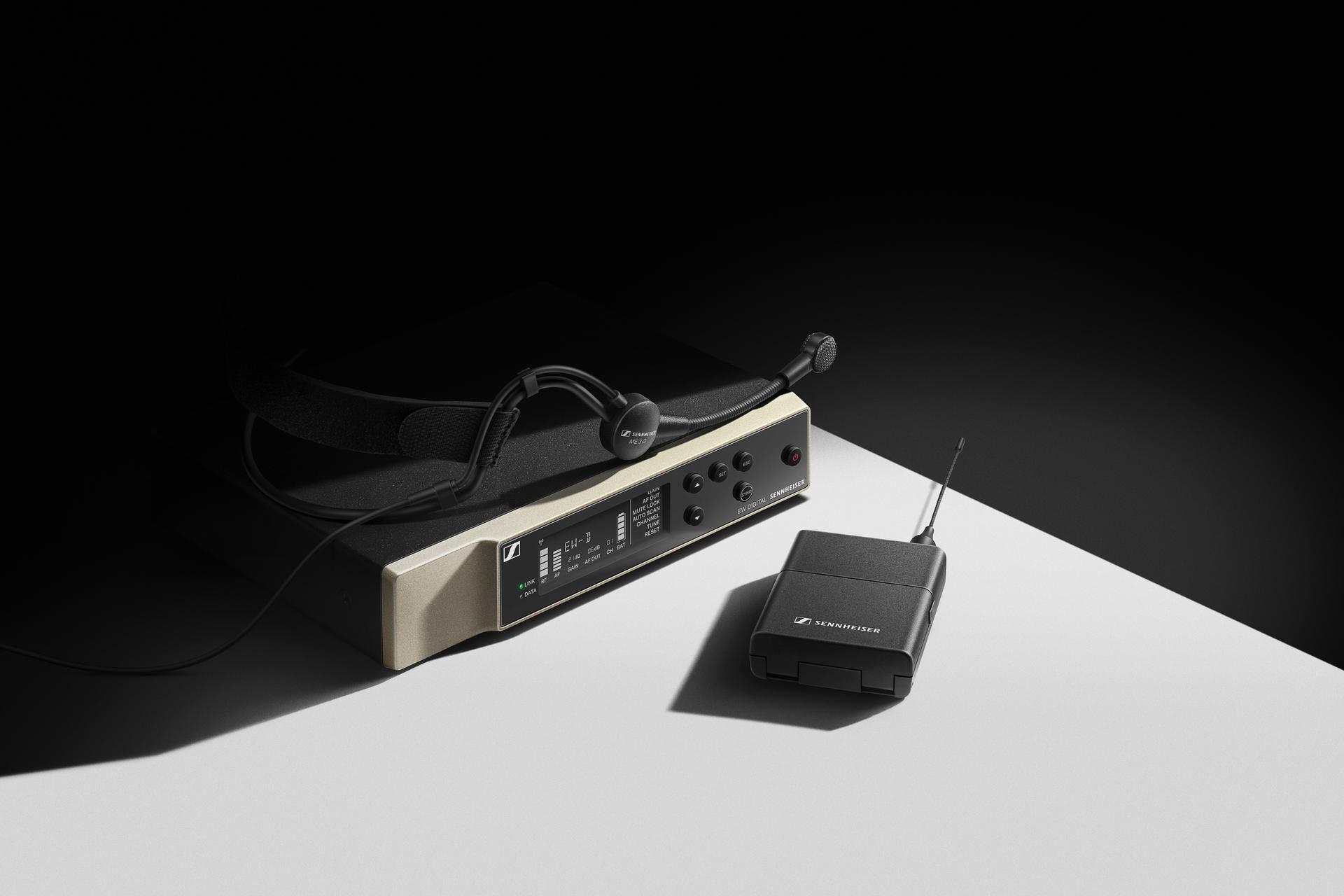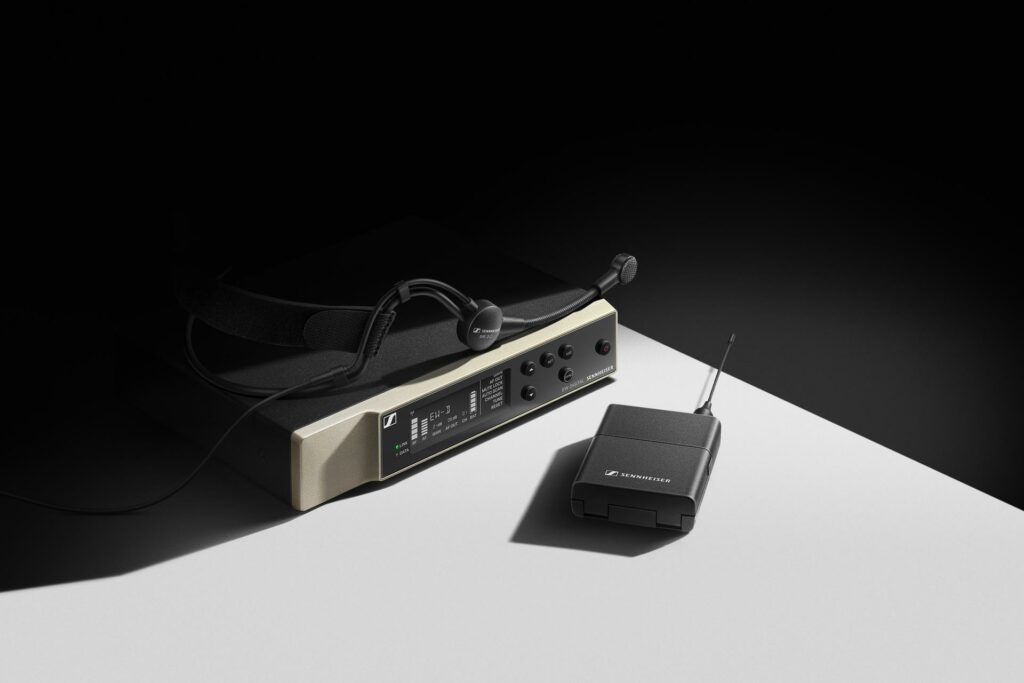 EW-D is made for pros, but you don't have to be a rocket scientist to operate it. It has a powerful automated setup process achieved with Sennheiser's Smart Assist app. This app also allows you to change your wireless configuration on the fly – so you can be in control even when you're far away.
The transmitter uses an equidistance tuning grid, which is possible by using premium components that eliminate intermodulation between transmitters. This means frequencies are placed in 600Hz steps, making wireless management and setup of multiple systems much easier.
It is also scalable up to 90 channels and has 56MHz of tuning bandwidth. So, there's no real limit to how large you grow your wireless system with it.
You can get sets with whatever transmitter type you desire. So, whether you need to connect singers, instrumentalists, or public speakers – you'll find a set that's right for you.
Who's this best for?
For professionals looking to design a large-scale wireless rig, you can't go wrong with Sennheiser's EW-D systems. The app is also a nice touch that provides an extra layer of control if you have large venues or want to keep the receivers themselves out of the way.
Shop Now | EW-D ME2 Wireless Lavalier Set
Shop Now | EW-D Dual Wireless System with ME2 and 835
Shop Now | EW-D ME3 Wireless Headset Set
---
Find Out More
Shop our full range of Sennheiser wireless systems to find the right one for you.