The word 'pioneer' is often thrown about, but with Gary Numan, it couldn't be more accurate…
After a chance encounter with an early synthesizer at a studio, Numan quickly re-wrote his band's material, replacing every guitar part with a synth line. In 1979, Numan released his debut solo album The Pleasure Principle and a new era of popular music was born, heralded by distinctive synth sounds.
The radical new soundscapes Numan crafted were achieved by feeding vintage synthesizers through effects pedals to achieve innovative sounds that many still look to replicate now:
The legendary MiniMoog provided the musical underpinning for much of Numan's work; the pulsing, fuzzy bass sound forming the foundation for tracks like 'M.E.' and 'Metal'.
On top, the distinctive 'Vox Humana' patch on an original PolyMoog added an instantly recognisable warbly strings-esque sound that can be heard all over the 'Machine' era albums, notably the high-pitched strings on 'Cars'.
Finishing off the holy trinity of Numan synths is the ARP Odyssey which is all over Telekon but has its own solo in 'On Broadway- Live'. One of the most unique synth sounds available at the time, this often provided the musical flourishes that gave Numan tracks their effortless sheen.
Here, we'll give some options at various price points about how you can unlock Numan's sounds in a variety of formats.
---
Beginner
The basis of all Gary Numan songs is that iconic, full-bodied synth bass sound. One of the best entry points to unlocking this mythical tone is the Korg Monologue Analogue Synthesizer.
---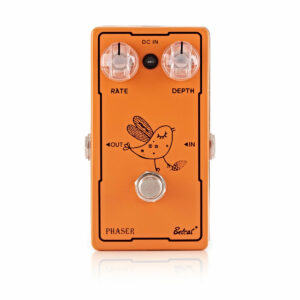 Designed in collaboration with another legendary figure in the synth world, Aphex Twin, it instantly delivers the powerful low-end needed to go full-Numan. To achieve the distinctive pulsating quality, the Belcat PHS-605 delivers a rich, thick phased tone instantly pushing your makeshift MiniMoog into Numan-esque territory.
---
The high-pitch shimmer of the Vox Humana patch was the counterpart to the metallic bass that made Numan's sound so recognisable and iconic. Made with square waves and a little LFO for vibrato, you can access these tones easily with the Yamaha reface CS Synthesizer. Its controls are simple and easy to use, letting you tweak the LFO to perfection and nail the distinctive sound of 'Cars'.
---
The Arturia MICROFREAK Paraphonic Hybrid Synthesizer is so versatile that it can recreate a huge number of classic Numan sounds – all from one machine, including bass, strings and pads. Its analog filter gives you all the vintage vibe you could ask for, but the paraphonic design is what gets it close to Numan's original Odyssey as this adds real to the sound.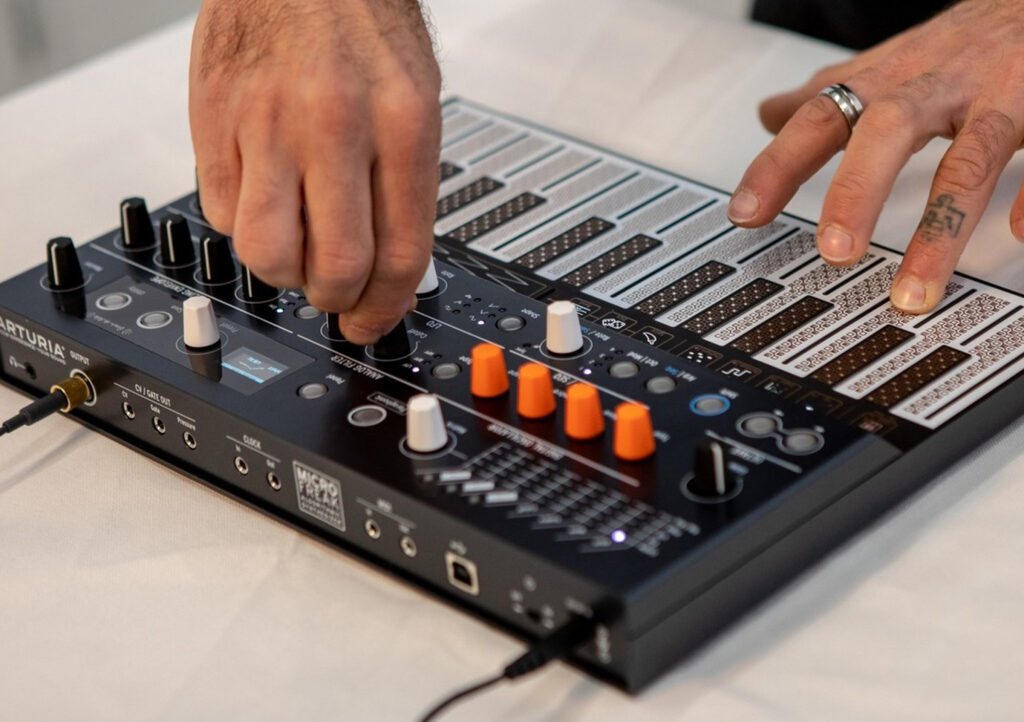 Shop now | Korg Monologue Analogue Synthesizer
Shop now | Belcat PHS-605 Phaser Pedal
Shop now | Yamaha reface CS Synthesizer
Shop now | Arturia MICROFREAK Paraphonic Hybrid Synthesizer
---
Intermediate
Replicas- a tone seeker's best friend. Play a single note on the Behringer Poly D Polyphonic 4-Voice Analog Synthesizer and you can just hear the vintage charm; it's indisputably a Model D, just polyphonic.
---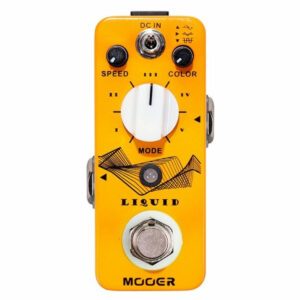 Then, the Mooer MPH2 Liquid Digital Phaser Pedal bears a striking resemblance to the sound and functionality of Numan's own pedal choice, run your synths through this for the iconic pulsating quality.
---
One of the most versatile synths on this list, the Korg Minilogue Polyphonic Analogue Synthesizer can do a decent imitation of all three synths. Specifically, though, it nails the Vox Humana sound. Its user-friendly layout with detailed controls lets you fine-tune to perfection and unlock the ethereal Numan strings sound.
---
The Behringer Odyssey Analog Synthesizer is self-explanatory. A modern reimagining of the original Odyssey, this synth exudes sheer character as soon as you plug it in. Retaining the full-size keys like the original, the choice additions include an LFO and a VCA drive circuit for enhanced capabilities.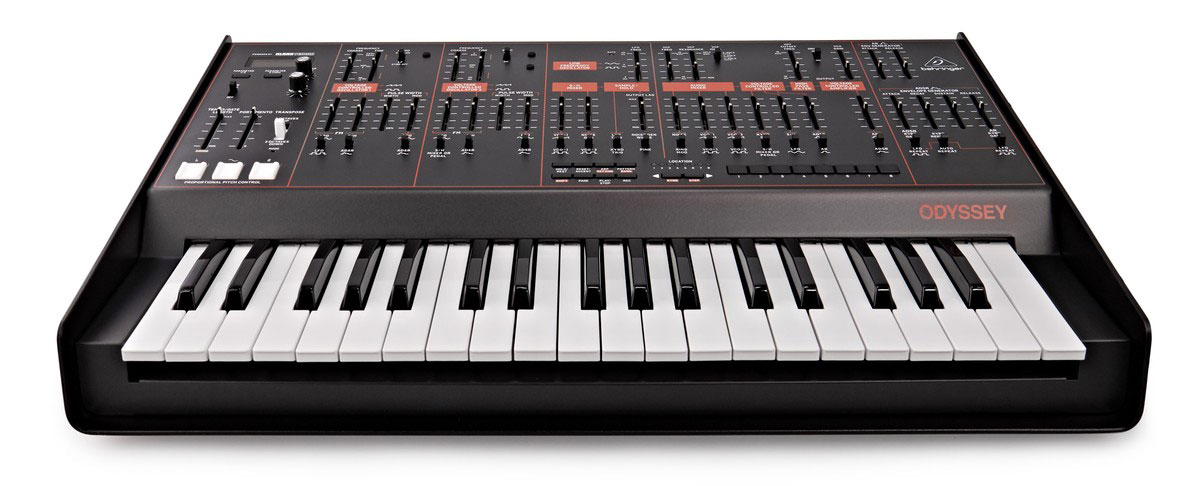 Shop now | Behringer Poly D Polyphonic 4-Voice Analog Synthesizer
Shop now | Mooer MPH2 Liquid Digital Phaser Pedal
Shop now | Korg Minilogue Polyphonic Analogue Synthesizer
Shop now | Behringer Odyssey Analog Synthesizer
---
Pro
Moog were sonic innovators and many still struggle to accurately obtain that MiniMoog sound. So, why not go for authenticity at the source?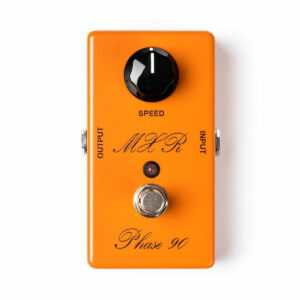 The Moog Subsequent 37 has all the richness and low-end resonance of a MiniMoog, just with expanded functionality, allowing you to perfectly capture the huge bassy tones that defined Numan's early work. Feed this through an MXR Script Phase 90 to get near-identical tones.
---
Numan's PolyMoog sound can be tricky to get due to the need for three LFO's to accurately replicate. The Roland Jupiter X-61 is one of your best modern solutions. Just set one oscillator to pulse wave and another to sawtooth, add an LFO modulating pitch to both, and finally an LFO modulating pulse width on just the pulse wave. This will instantly give you the sound of 'Cars'.
---
It's hard to beat the real thing, and thanks to Korg, it's still available at a reasonable price. The ARP Odyssey Duophonic Analog Synthesizer Mk.3 features lovingly recreated original circuitry with a few modern innovations.
Shop now | Moog Subsequent 37 Analog Synthesizer
Shop now | MXR CSP101SL Script Phase 90
Shop now | Roland Jupiter X-61
Shop now | Korg ARP Odyssey Duophonic Analog Synthesizer MK3
---
Eurorack
As more and more synth enthusiasts explore the modular world of Eurorack, it's only right to look at how to sound like Numan using these modules. The folks at AJH were one step ahead, however, and the AJH MiniMod series combine to deliver stunningly accurate Pleasure Principle tones.
Shop now | AJH Minimod VCO Modules
Shop now | AJH Minimod Effects Modules
Shop now | AJH Minimod Gain Switch Expander and Multiple
Shop now | AJH Minimod Transistor Ladder Filter
Shop now | AJH Minimod Mixer Modules
---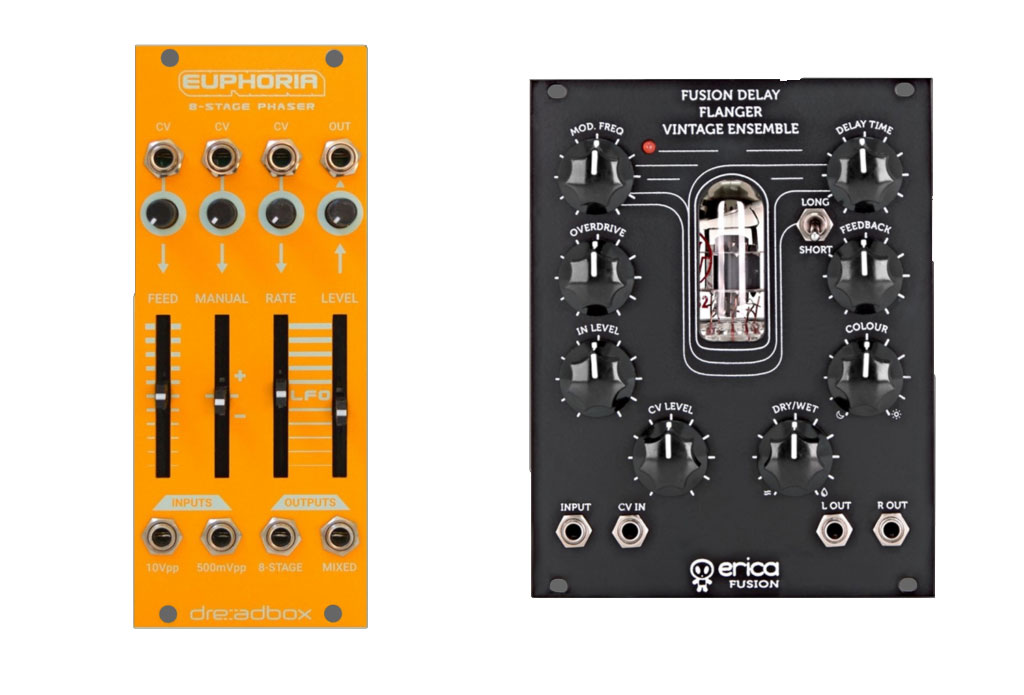 That's not all, we haven't forgotten the pedals. The Dreadbox Euphoria gives you instant access to the metallic phaser sounds scattered throughout the early albums. Alternatively, the Erica Synths Fusion Delay, Flanger, Vintage Ensemble (20HP) gives you slightly more options if you're after a more expansive modulation toolkit.
Shop now | Dreadbox Euphoria 8-Stage Phaser
Shop now | Erica Synths Fusion Delay, Flanger, Vintage Ensemble
---
Plugins
The power of technology has rendered physical synthesizers redundant in some circles (sorry purists). And while vintage analog synths have quirks that make digital replication difficult, it's definitely doable.
The Arturia V-Collection unlock a range of iconic synths that go well beyond the trinity referenced here; it's like having a complete vintage synth and keyboard studio in your DAW! For the pedals, XLN Audio have tools for accurate analog emulation to add that sprinkle of authenticity to your soft synths.
For something a little bit special, use the same production tools as the man himself. The Spectrasonics Omnisphere allows you to craft custom synths from your own audio.  It also features a vast array of integrated premium-grade effects making this an elite production toolkit.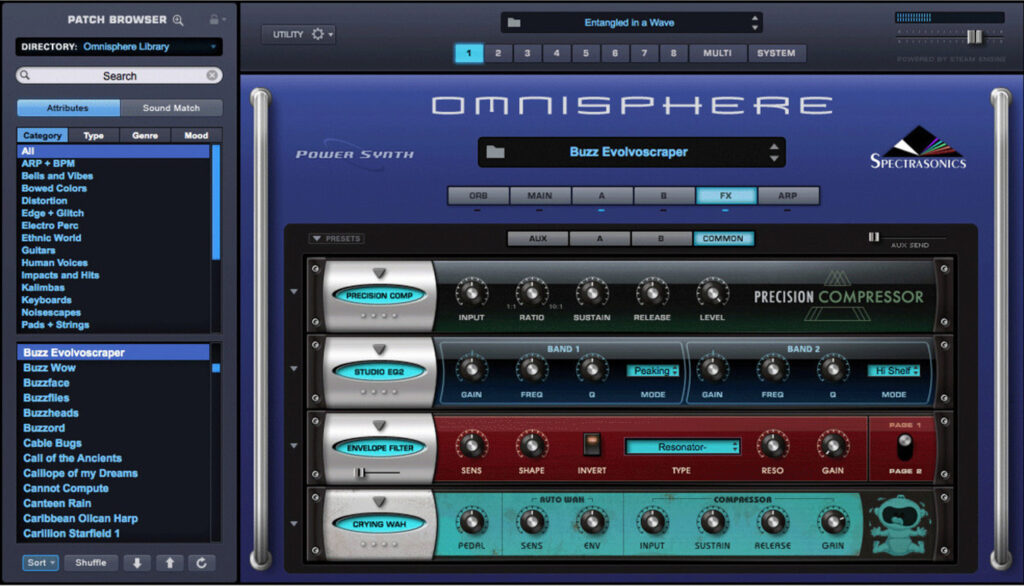 Shop now | Arturia V-Collection 8, Digital Delivery
Shop now | XLN Audio RC-20 Retro Color, Digital Delivery
Shop now | Spectrasonics Omnisphere 2.6
---
Extra top tips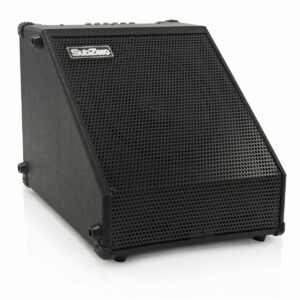 For the final flourishes, you'll definitely need an amp.
Specially designed for synths and keyboards, the SubZero DR-60 delivers rich sound quality, while the lack of colouration means pure projection without any interference with your tone.
Make sure your huge Numan sounds are heard!
---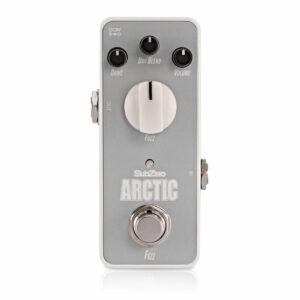 For a slightly less conventional setup, the MiniMoog sound can be achieved without a synth at all.
The secret is fuzz.
Because Numan's bass sound is based around square waves, and fuzz pedals push your signal towards a square wave, using something like the SubZero Arctic Fuzz Pedal can get you remarkably close.
---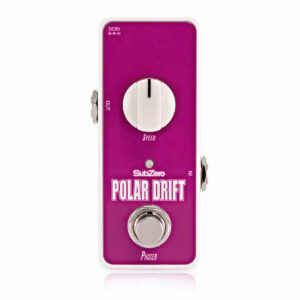 Using this in conjunction with its phaser counterpart the SubZero Polar Drift covers the effect spectrum and running your keyboard through these pedals will deliver a surprisingly accurate reproduction of Gary Numan's most iconic synth sound.
---
Find out more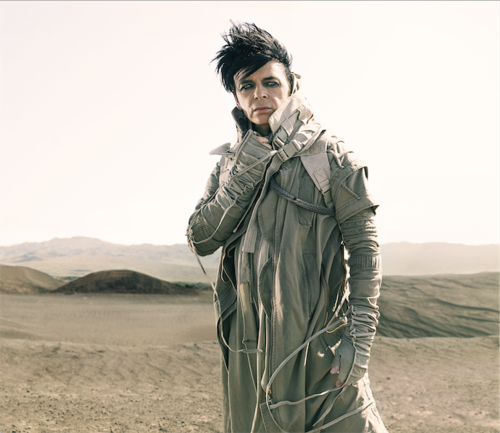 Now you're all clued up on how to achieve Gary Numan's unique sound, why not explore our full range of synth gear?
Shop now | Analog Synthesizers
Shop now | Digital Synthesizers
Shop now | Modular Synthesizers