This is big news; Universal Audio have just released two brand new modelling microphones. No strangers to the world of analog hardware modelling, the Sphere LX and DLX microphones claim to let you record through some of the most sought-after microphones ever made.  
An interesting concept, could this venture into new recording technology replace entire microphone collections or simply give you access to even more recording options? Let's take a look at what they have to offer.  
Is this the only studio microphone you need?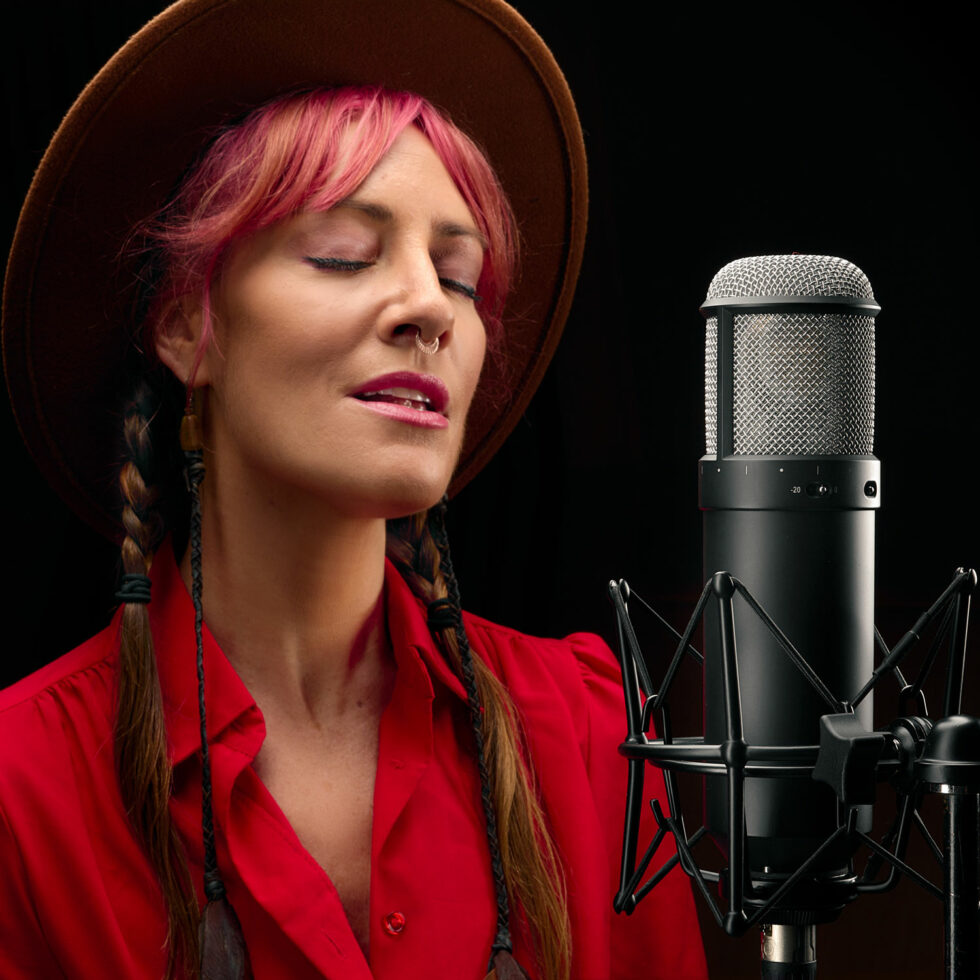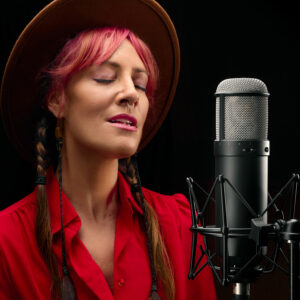 It makes perfect sense. Build some of the world's most accurate microphone preamp emulation software and then follow with an analog-modelled microphone capable of authentically delivering the exact sound of classic microphones. It's a match made in heaven!  
But how is it done? Some would call it magic but Universal Audio would just call it research and development sprinkled with an uncontrollable urge to give you the best recording equipment possible.
The Sphere LX and DLX Modelling Microphones feature a variable dual-output polar pattern capsule.
UA have combined this with their signature analog-modelling technology to precisely capture your signal before running it through some clever software that changes the sound of your microphone to the most sought-after microphones in recording history.  
You'll find everything from Neumann, Telefunken, AKG, Sony, and much more in all configurations, including ribbon, dynamic, and condenser. Ever wanted to sound like Sinatra without travelling back in time? Now's your chance.  
You don't even need to worry about getting it right the first time. It wouldn't be unreasonable to think that the modelling technology only works when recording, right? Wrong. The Sphere LX and DLX microphones let you audition any of the onboard microphone models before, during, and after recording – with any interface! It may as well be magic.  
They both offer a Dual Mode, making use of the dual-output capsule, which allows you to blend the sound of two emulated mono microphones together in one performance. A traditional technique used on guitar speaker cabinets, snares, bass drums, and even vocals, this feature could be a game changer for smaller project studios with less access to a vast array of microphones.  
It's not just the microphones themselves that are impressive, the Sphere LX and Sphere DLX also come with IsoSphere. With this intelligent software, you can greatly reduce the room sound captured in your recording, making it easier to get professional-sounding vocal recordings in home or project studios.   
All of this is presented in a microphone fit for any of the world's biggest studios. Dual gold-sputtered diaphragms are claimed by Universal Audio to deliver the lowest noise floor of any microphone in its class.  
What are the differences?
So why are there two different microphones if both are modelling microphones? Because two is better than one, of course. We kid.  
That said, there are some differences between the Sphere LX and DLX Modelling Microphones that you should know as they could help you find which microphone is more suited to you and your production needs.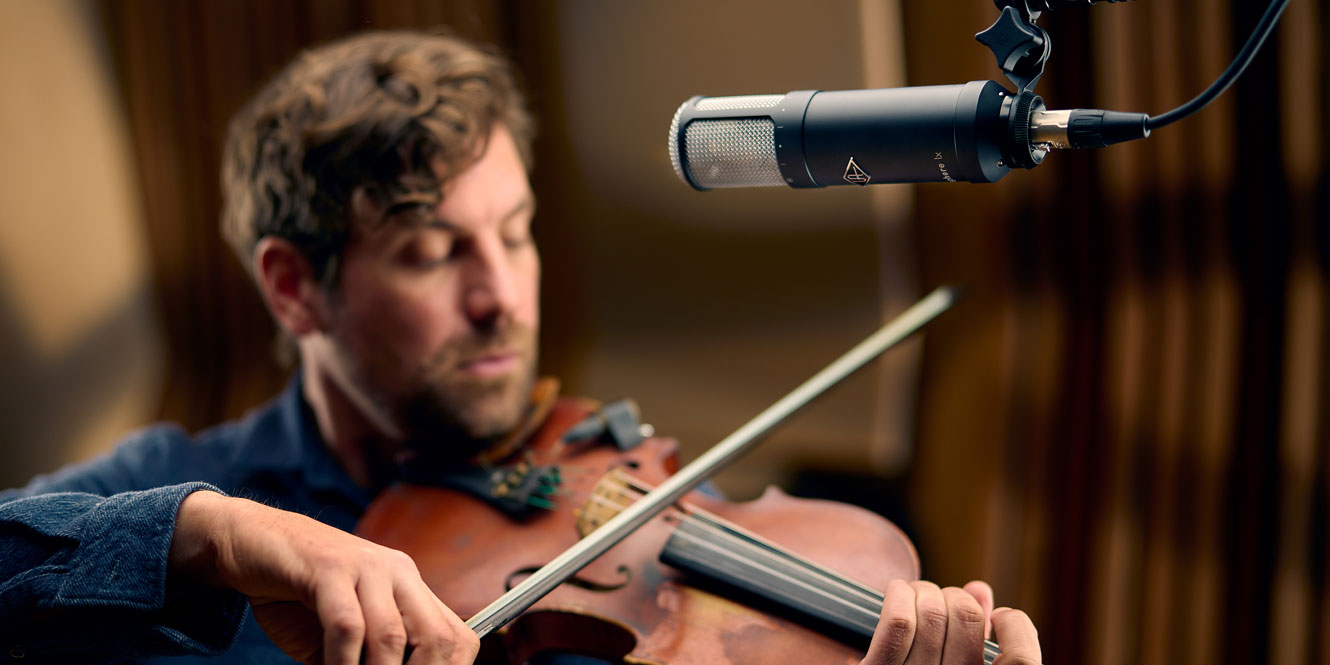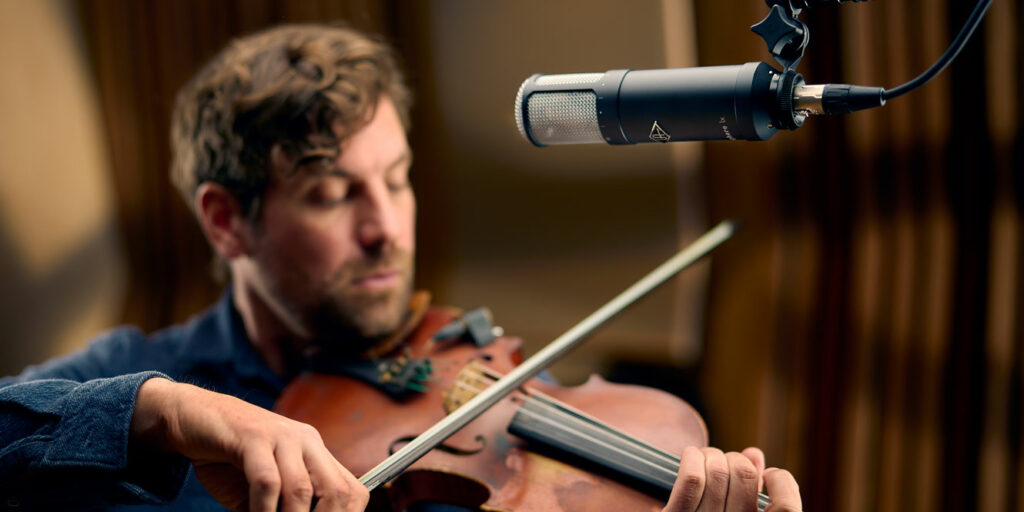 Number of modelled microphones
While the Sphere LX microphone offers 20, the Sphere DLX offers 38 unique microphone models.
In both cases, you still have access to every configuration and type of microphone (ribbon, condenser, dynamic), meaning you can find the right style of microphone to suit any instrument that comes into your studio.  
Capsule type
The key difference here is the Sphere LX is mono and the Sphere DLX is stereo. DLX is built with a dual-capsule design for stereo recordings in a single microphone.
The advantage of the stereo capsule is that the Sphere DLX lets you use two different microphone models on left and right channels for a colourful stereo image.
Of course, Dual Mono mode is a perfectly suitable solution to blend two sounds simultaneously summed to one channel.  
What's included
Perhaps a small detail given what these microphones offer but one to consider nonetheless, the Sphere LX includes a 10″ cable, microphone stand mount, and carrying case whereas the Sphere DLX comes with a longer 25″ cable and an additional shock mount.
There's nothing to worry about if you have a collection of essential microphone accessories! 
Final thoughts
Interested? I certainly am. This is a fascinating release and one I'd love to test out. Knowing the reputation and existing product line of Universal Audio, these new microphones should be nothing less than spectacular.
There are so many reasons to be intrigued – something you might not expect at first when you read 'modelling microphone'.
Perhaps you own a genuine vintage microphone but would love nothing more than to record it in stereo. As long as the LX or DLX carries an emulation of it, you can now record in stereo, without having to fork out for the eyewatering prices (again…).
Anyone with an interest in recording should pay close attention to these mics and how they sound in action!