The
GX-10
0
is the latest multi-effects unit for guitarists and bass players from pedal legends
Boss
. Combining the incredible tones of the flagship
GT-1000
with a brand-new interface that offers players unprecedented tonal flexibility in a stage-ready package, we reckon the GX-100 could just be the multi-effects that lots of players have been waiting for!
---
Multi-Effects Royalty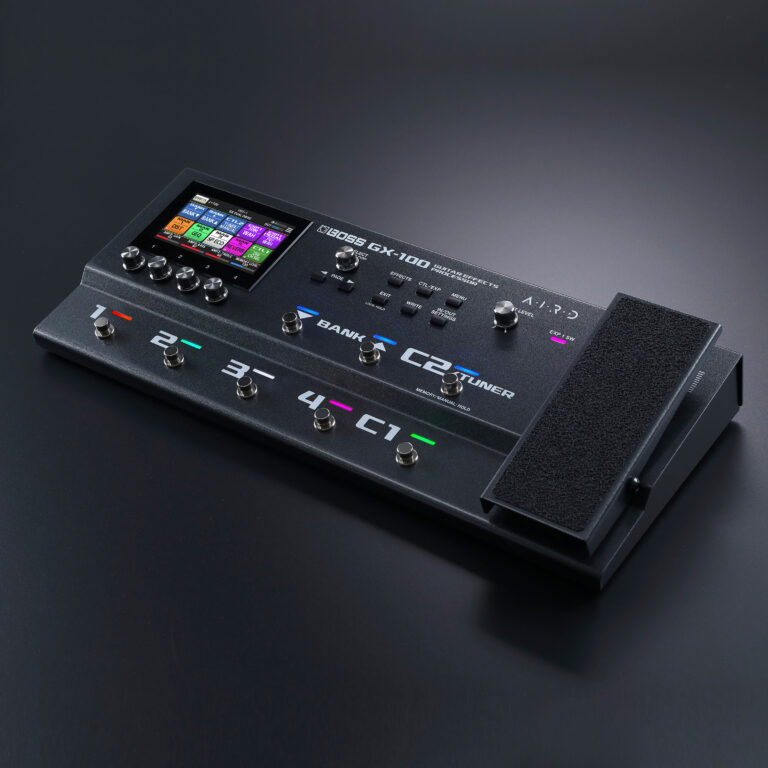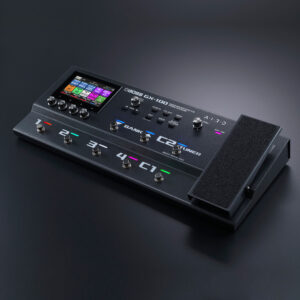 Boss were the originators of the multi-effects, starting with the ME-5 back in 1988. And there are plenty in the line-up today, from the GT-1, through the ME-80 and GT-100, right up to the flagship GT-1000 and GT-1000core.
It's pretty safe to say that Boss know how to make great-sounding multi-effects.
---
Unbeatable Sounds
The AIRD technology Boss first used in the GT-1000 is present here in the GX-100, and that's a huge plus as far as we're concerned. The GT-1000 has some of the best sounding and, crucially, best feeling amp models on the market.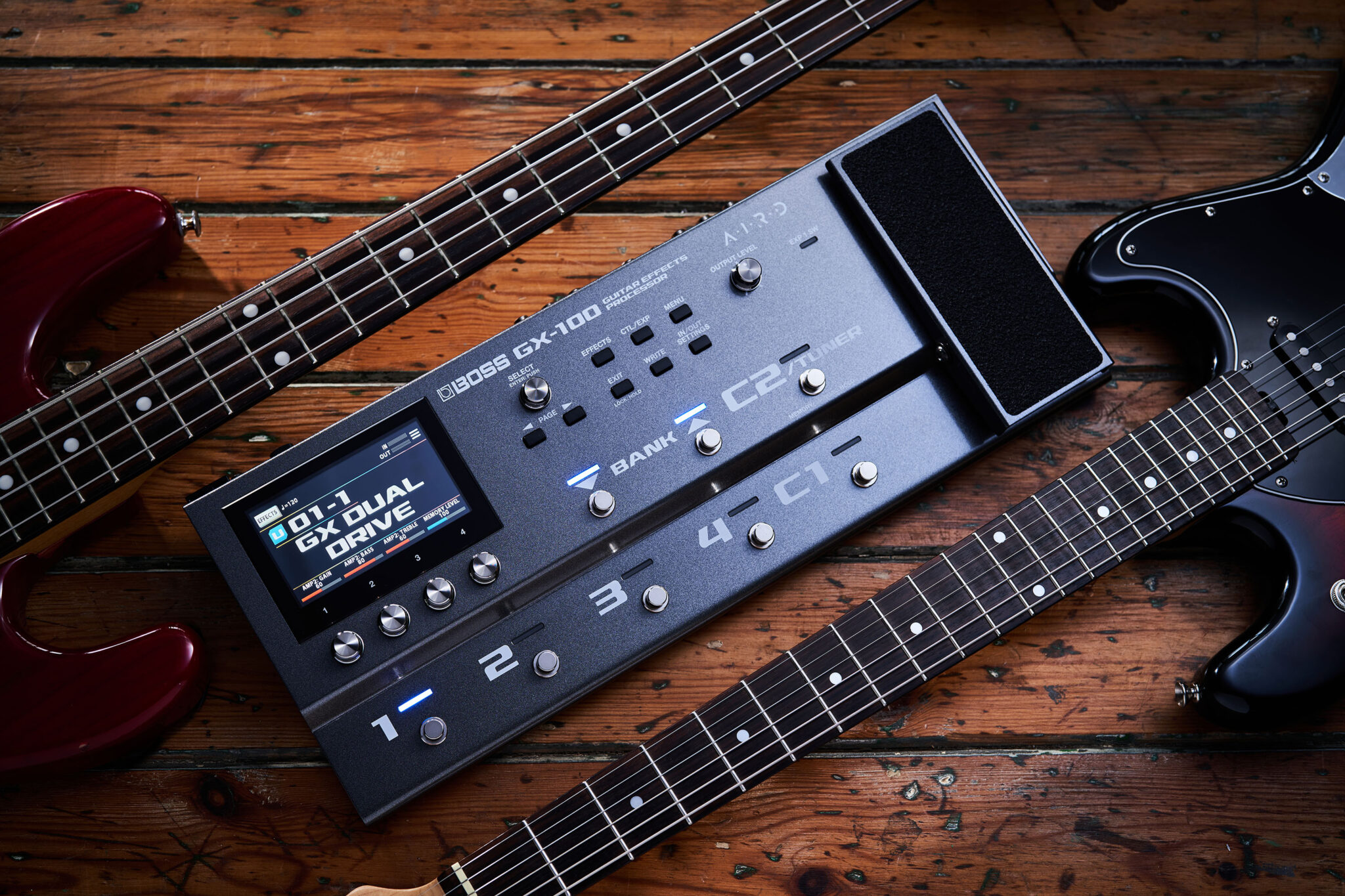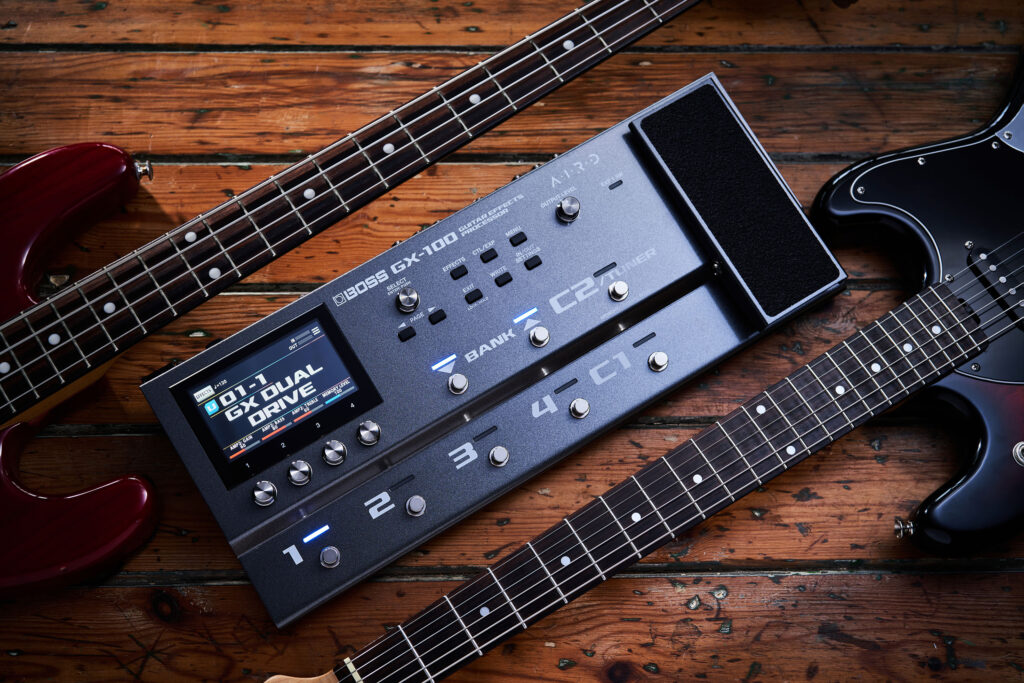 There are 23 preamps in the GX-100, offering everything from glassy classic cleans to Boss' crushing MDP-fuelled high gain sounds, as well as several preamps specifically tailored to bassists. Players can add their own Impulse Responses to customise their sounds, or select from the GX-100's onboard cab types.
Naturally, as a Boss product, there are tons of options onboard, with over 150 effects covering all the sounds players could ever need – all processed with incredible quality, thanks to the GX-100's 32-bit processing. There's even an onboard looper for jamming, developing sounds & ideas, and live performance.
---
Flexibility at your Fingertips
If you're a player who has often been tempted by the endless flexibility of a multi-effects unit but are put off by the complexity of the interface; maybe you don't fancy sitting with a manual and scrolling through submenus to create your sounds – then the GX-100 could be for you.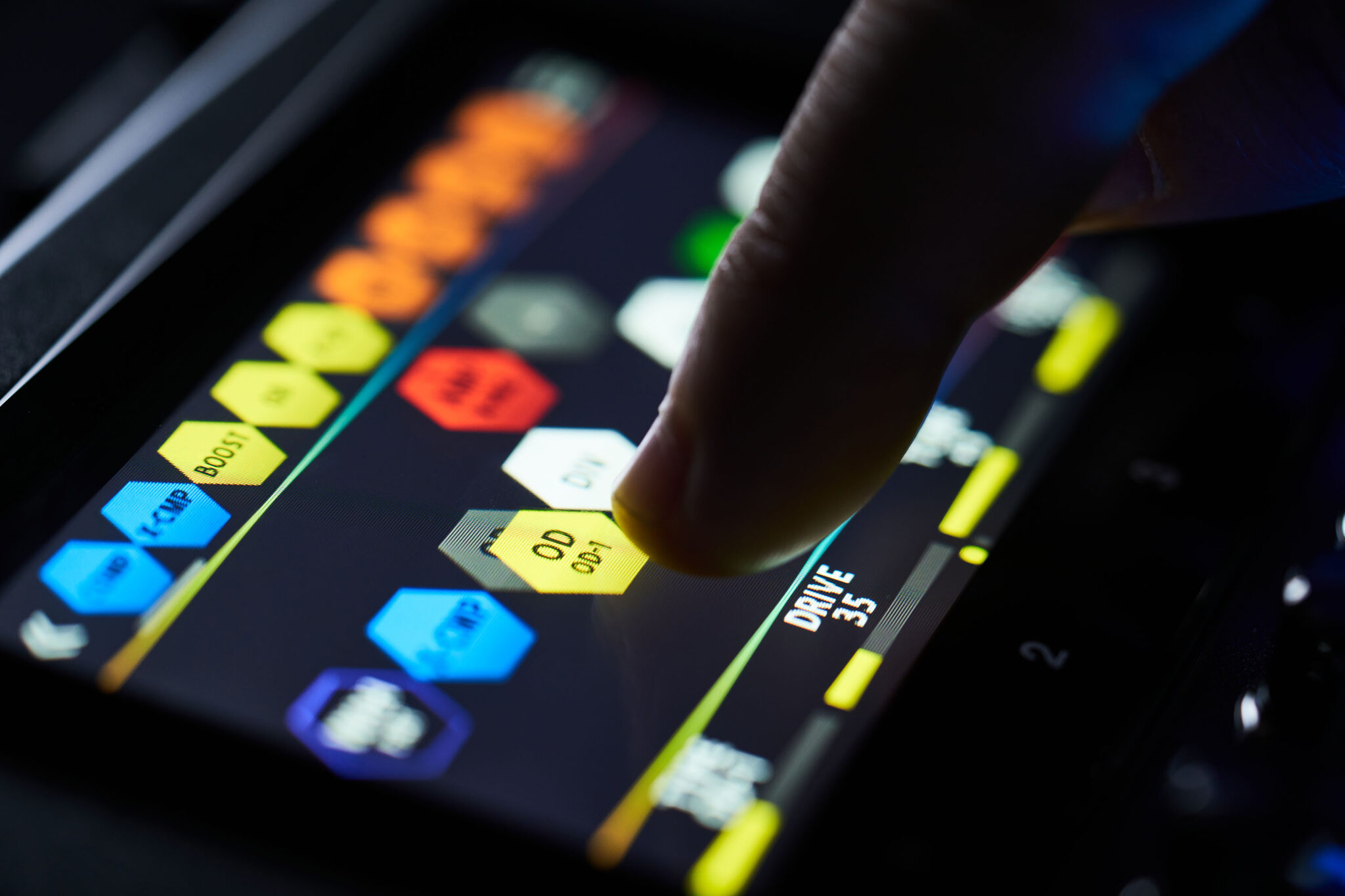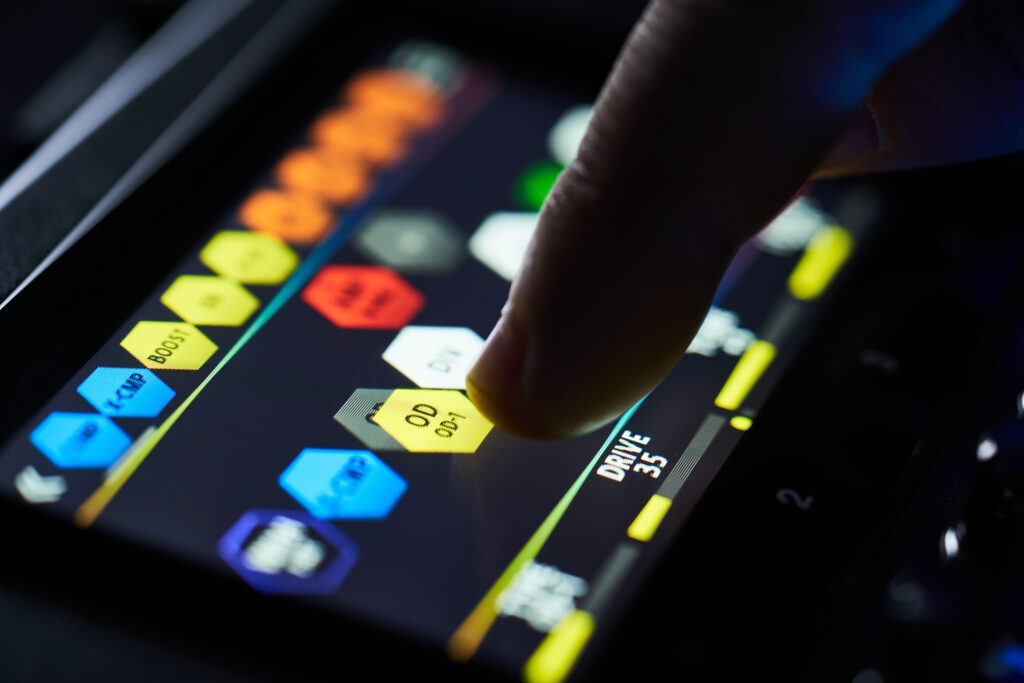 GX-100 is the very first Boss unit to feature a full-colour 4-inch touch screen, allowing super-simple, real-time editing. This screen feels instantly familiar in a world where everyone is so used to smart devices, and the simple and intuitive drag and drop style of working makes playing a priority.
Creating and editing your sounds in the GX-100 really couldn't be easier. Want to take an effect out of the chain? Just drag it to the top of the screen. Need to adjust your delay time? Just tap the delay block and manipulate the parameters, either on the screen or using the four knobs just below.
---
Your Sounds, Your Rules
Players can also enjoy total tonal flexibility with the GX-100. There is no fixed effects chain – players are free to create the signal chain that suits them, with any of the 15 effects blocks assignable to any effect type, all easily saved with the touch of a button to one of the 200 onboard memory slots.
Put simply, if you want to daisy chain a bunch of different delays together and create absolute sonic mayhem, the GX-100 isn't going to stand in your way!
---
Take it to the Stage
Boss has a reputation for bulletproof gear, and the GX-100 is no exception. With its metal chassis and footswitches, the GX-100 is built to last. No need to worry about taking it out gigging, even with the onboard touchscreen.
In the interests of being gig-ready, the GX-100 has a comprehensive I/O section with stereo out, full MIDI connectivity, control sockets for extra footswitches & amp control, and even an effects send and return – in case you really can't live without certain pedals in your chain.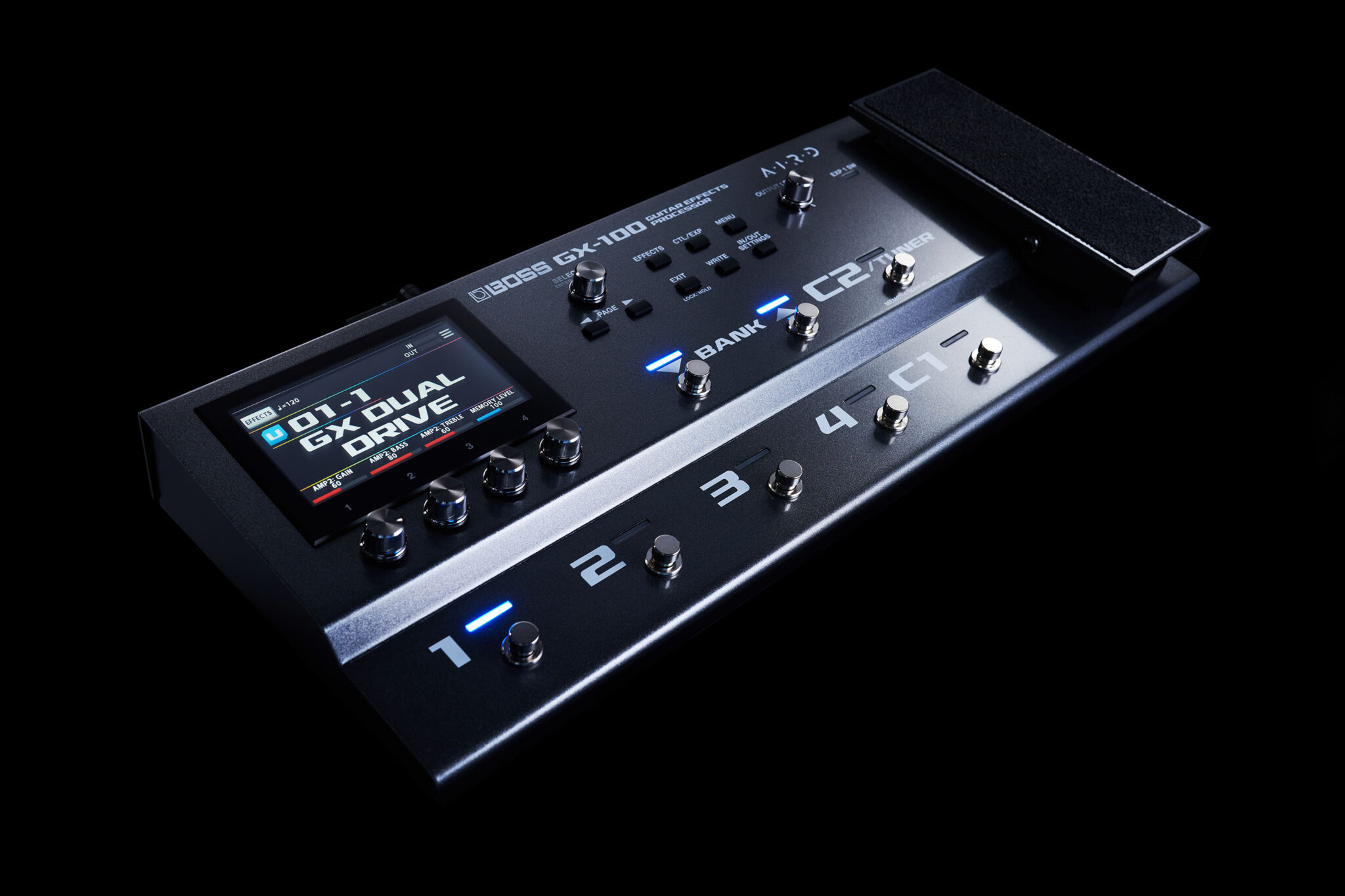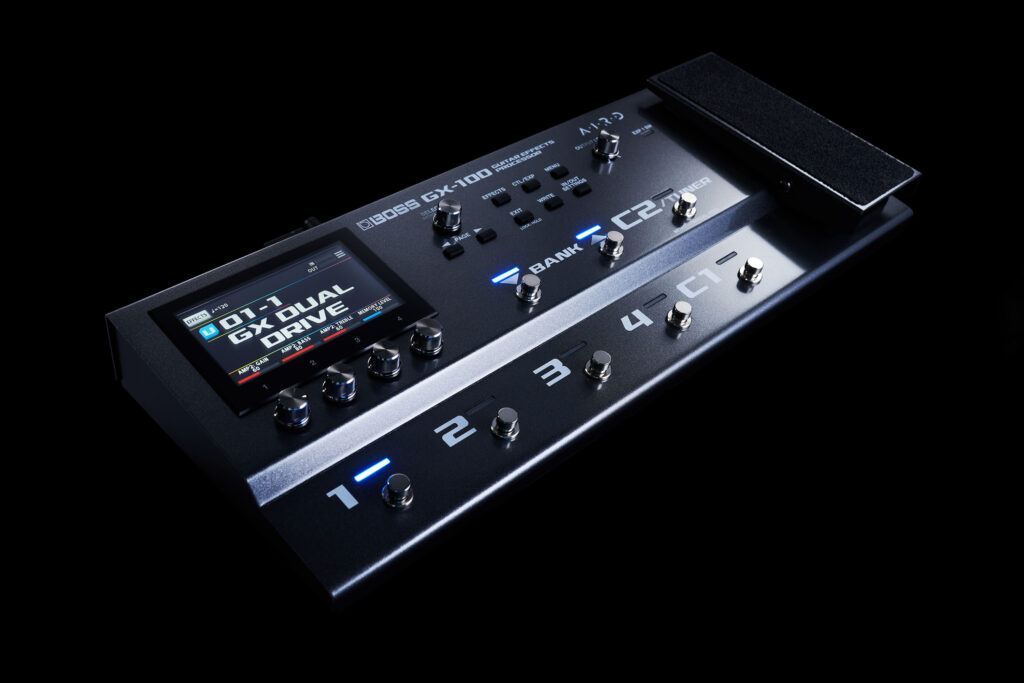 If you're taking the GX-100 to the stage, getting the best out of the unit couldn't be simpler. The dedicated In/Out Settings button lets you tailor the GX-100's sound for use with amps, PA systems, and FRFR monitors.
If you frequently use a range of different guitars on stage and in the studio, the GX-100 offers 10 slots to save dedicated input settings to ensure your signal remains perfectly balanced, whatever the output of your guitar.
---
Advanced Connectivity – Practise and Record with Ease
Boss has created a dedicated Tone Studio app for macOS and Windows, where users can deep edit every parameter of the GX-100, and even organise sounds into live sets; perfect if you've got different projects and gigs on the go.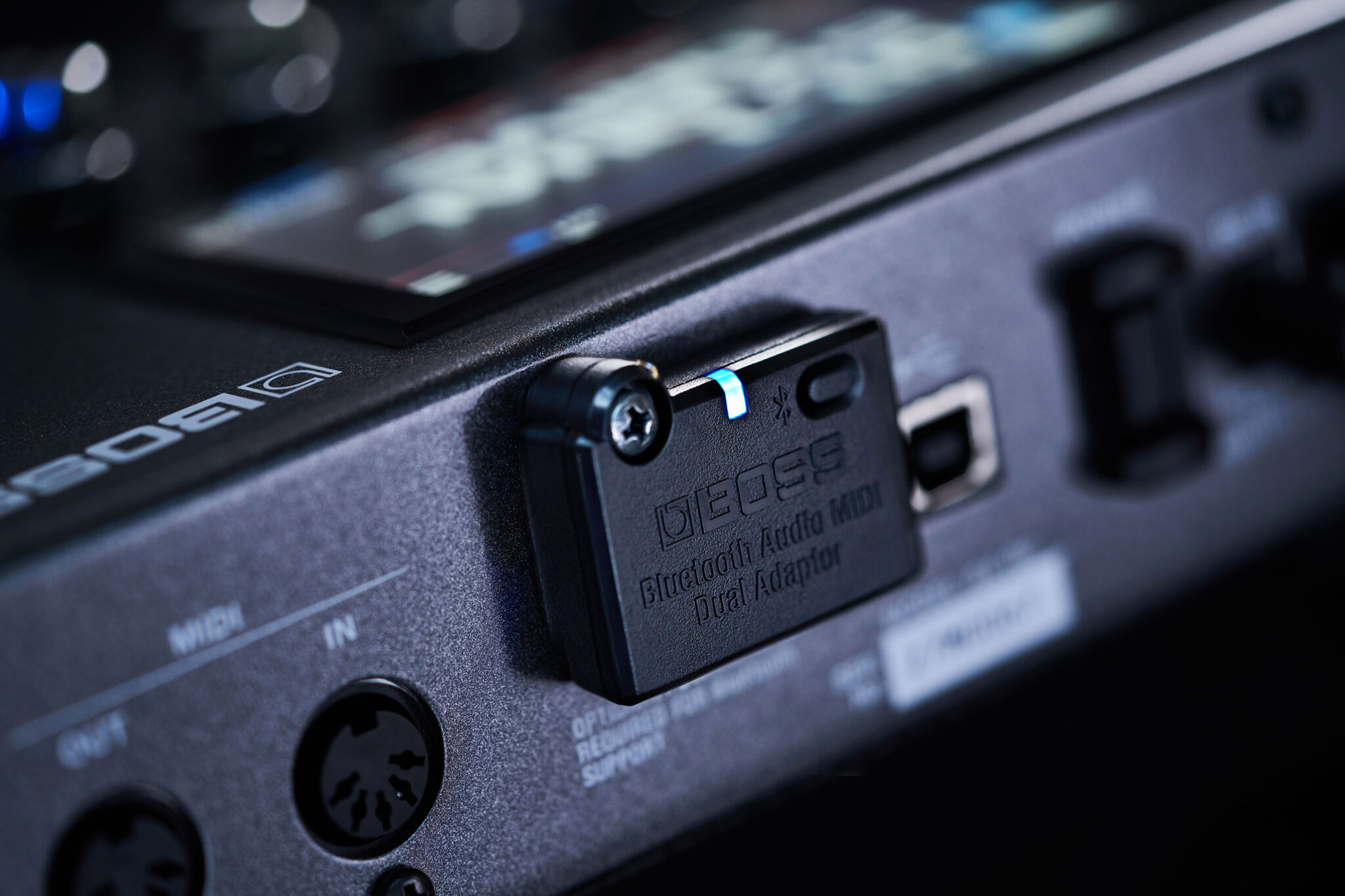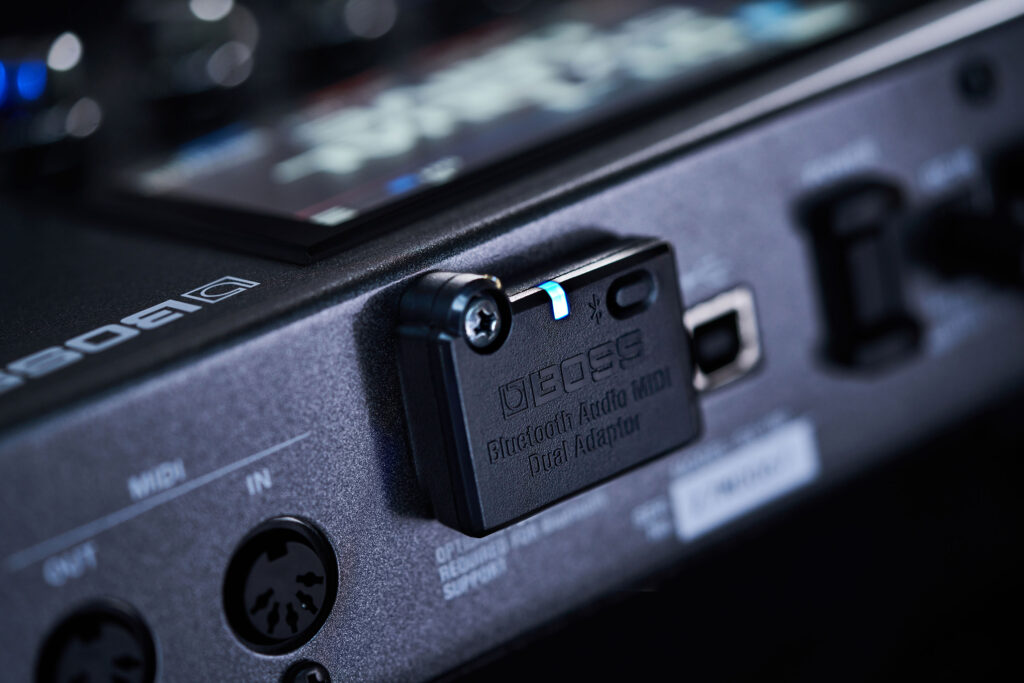 Adding the BT-Dual Bluetooth adaptor to the GX-100 also allows players to access Tone Studio wirelessly on an iOS or Android smart device, and stream Bluetooth audio through the GX-100 making it an incredible practise tool with a set of headphones. USB out also makes the GX-100 a fantastic recording tool, giving you great sounds straight into your DAW without needing an external interface.
---
Find Out More

If you've been curious about making the leap into the world of multi-effects, we think the GX-100 presents a perfect balance of power and flexibility, without impeding usability. So stop scrolling, and get playing!
Shop now | Boss GX-100
Shop now | Boss GX-100 with BT-Dual Bluetooth Adaptor
See more | Boss Multi FX