With an already-impressive array of industry-standard microphones available, you may be wondering what exactly Shure Beta mics are.
You're probably confused as to what benefits they have compared to the already world-renowned 'standard' editions.
Should you upgrade? Should you go straight to the newer versions? Are they worth the price? Fortunately, the extra investment is totally worth it. And we'll let you know why.
In this article, we'll cover a selection of the different microphones available in the Shure Beta range. We'll discuss who might need them, why you need them, and the key benefits that singers, performers, and sound engineers will appreciate.
So, what are the Shure Beta mics and what are the main benefits?
The Shure Beta range is Shure's premium selection of microphones for stage and studio. We've discussed the differences between the ranges of Shure's live vocal mics here.
In a nutshell, the Shure Beta range offers tighter, supercardioid polar patterns (with a couple of exceptions), increased frequency response, and a hotter output. You get the same military-grade construction but with upgraded pop filters, advanced internal shock mounts, and greater detail.
Basically, you get studio mic quality on stage.
Key benefits:
Tighter pick-up pattern – almost always supercardioid or interchangeable pickup patterns (aside from gooseneck mics where it's not needed)
Higher gain before feedback – you can drive these mics hard before they start to feedback in monitors
Hotter outputs – increased dB levels, great for vocalists with lower voices or adding a volume push in high volume situations
Advanced shock mount systems – less mechanical or vibrational noise
High SPL levels – you can record higher output instruments
Increased frequency responses – studio-quality sound onstage
Upgraded pop filters on vocal mics – better plosive management
Hardened grilles on vocal mics – good luck denting these when you drop them!
Overall, you have higher sensitivity without sacrificing any hard-wearing capabilities
Why 'Beta'?
Shure took the term 'Beta' from the Greek alphabet. As it's the second letter in the Greek alphabet, it signifies the second, improved, and updated 'next step' in their microphone evolution. Take a look at our Shure SM58 vs Shure Beta 58 article for a more in-depth understanding of this upgrade.
Basically, Beta is the updated and improved version for vocalists in need of more detail.
Why are Shure Beta mics more expensive?
Although all Shure mics offer exceptional quality either in the studio or on stage, the Shure Beta range delivers improved performance, increased clarity at all frequencies, and higher gain before feedback.
The additional workmanship and upgraded parts, such as the shock mount system, naturally cost more to produce, so the mics are a little more expensive. However, if you need the upgraded off-axis rejection, higher output, higher sensitivity, and better protection against plosives and physical damage, they're worth the extra cost.
What mics are in the range?
There are too many microphones in the Shure Beta series to talk about here – we'll be here all day! However, there are a few key models that highlight the differences and benefits of the range…
Shure Beta 58A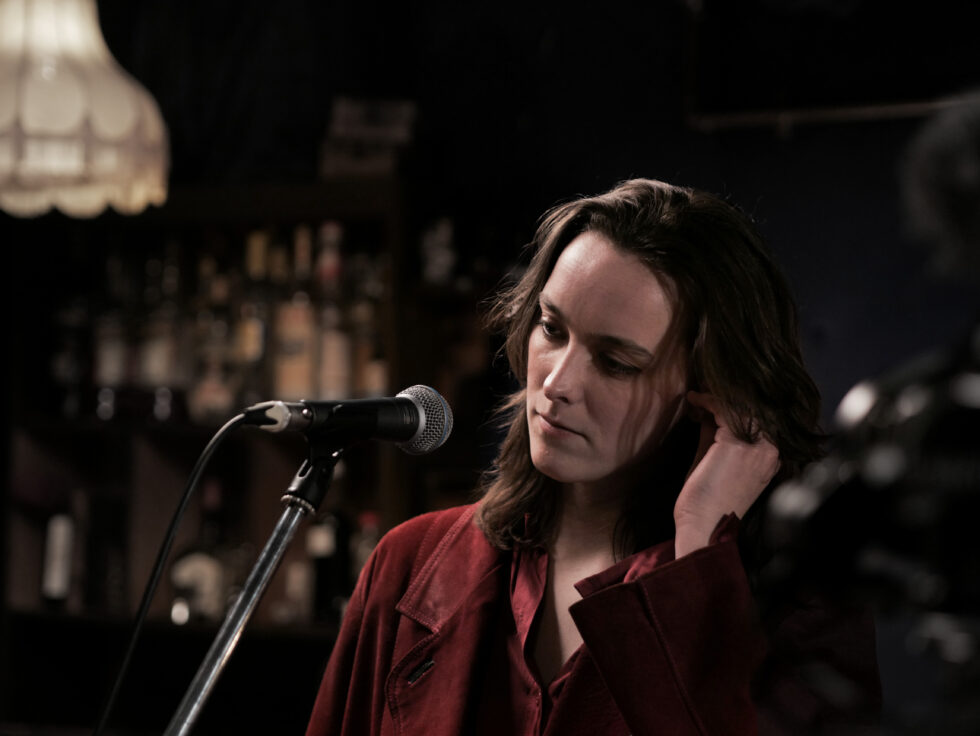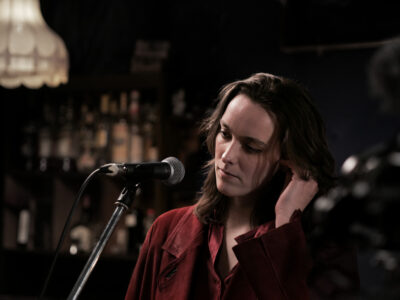 The Shure Beta 58A is the upgraded version of the industry-standard SM58. Now, I know what you're probably thinking, "why would I upgrade from the industry-standard vocal mic?". Well, it all comes down to your needs onstage.
Everyone's voice is unique and everyone's style dictates the type of mic they need. With that said, compared to the SM58, the 58A provides a supercardioid polar pattern for tighter of-axis rejection.
This is great as you'll get far less bleed from other instruments creeping into your mic. You can also drive the gain more without feedback kicking in.
The output level of the Beta 58A is 4dB hotter than SM58. This is important as some singers may sing quite quietly and that extra jump means you can still be heard at lower volumes.
Conversely, if you're in a metal band, you may need your vocals to stand out more. This extra 4dB jump means you have more volume to play with.
Due to an upgraded internal shock mount system, you get less handling noise with the Beta 58A – this means it's great for podcasting too! It also has a hardened grill that's very difficult to dent, so you don't need to worry if you drop the mic!
The Beta 58A has extended low and high ends compared to SM58, which gives you greater detail at the most extreme ends of the spectrum. Again, this means you can use it to record vocals in the studio.
One thing to consider is the fact that the Beta 58A sounds different to the SM58 by providing a lot more detail and presence. This may be too much for you if you're in a rock or blues band. But if you're a voice actor, public speaker, or professional singer, you'll appreciate the extra benefits.
Shop now | Shure Beta 58A Dynamic Microphone
Shure Beta 57A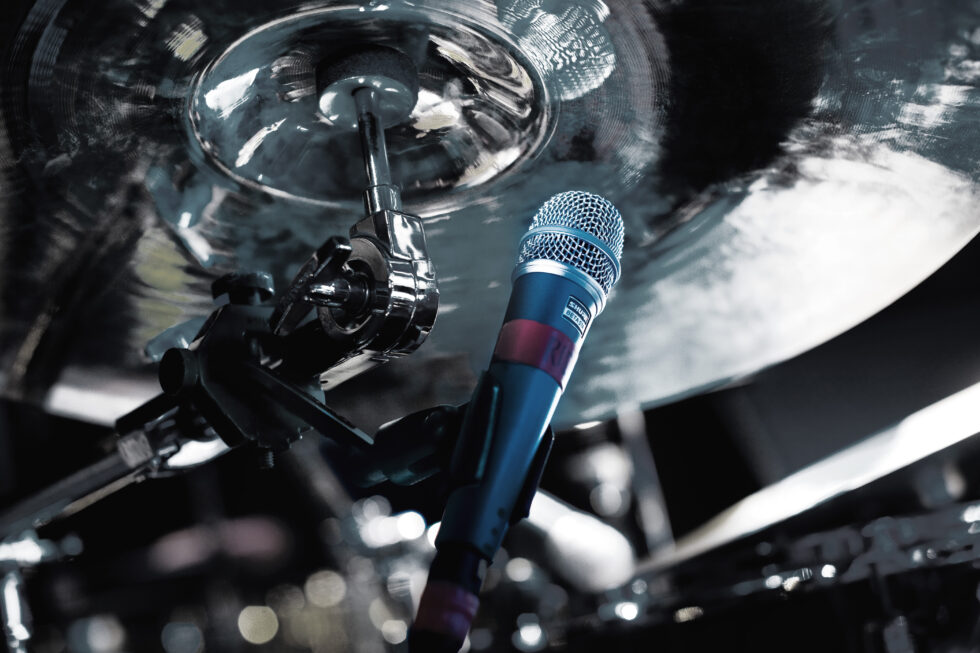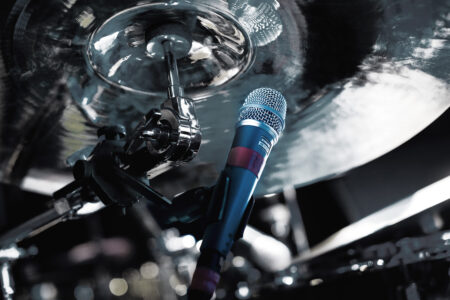 The Shure Beta 57A is the upgraded – or Beta – version of the Shure SM57. The key difference here is that the Beta 57A has been designed to use with vocals.
Due to its signature sound, many artists looked to the SM57 to record or sing live with. However, they needed an option that retained the SM57 sound but was specifically tuned for vocals.
Shure responded by upgrading certain components and producing a mic that provides higher quality instrument recording, whilst catering to vocalists in need of the SM57 sound.
The main benefit of the Shure Beta 57A comes down to the polar pattern: the Beta 57A is a supercardioid whereas the SM57 is a cardioid. This provides better off-axis rejection which is ideal for vocal applications, wind, or brass sections.
The output level of the Beta 57A is 4dB hotter than SM57, which, again, is ideal for vocalists with lower registers.
An upgraded shock mount system then ensures you have less handling noise than the SM57, so you don't have to worry about mechanical noise.
Its hardened grille is interchangeable, and although it's very difficult to dent, you may need or want to switch it for another style. The thread means you can do whatever you like!
Additionally, the 57A capsule is closer to the grille than it is on the SM57, which means you get a higher output of 4db, as mentioned. It also means you can enjoy higher gain before feedback occurs and heavier bass response at close range – ideal for manipulating the proximity effect.
The Beta 57A has an extended low and high-end frequency response of 50Hz – 16kHz, compared to the 40Hz – 15kHz of the SM57. If you need the added detail – it's there!
Shop now | Shure Beta 57A Dynamic Microphone
Shure Beta 87A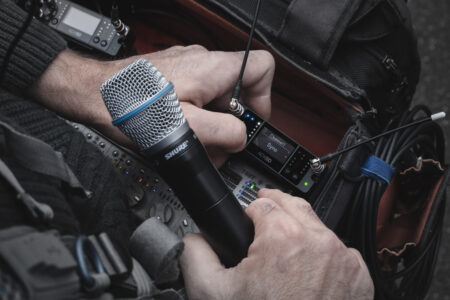 The Shure Beta 87A is the ultimate live-performance vocal microphone.
One major benefit of the Beta 87A, especially compared to the previous model, the SM87A, is the consistent supercardioid polar pattern. Shure upgraded this to give you more gain before feedback.
Whilst the SM87 might let in a little more bleed at high volumes, similar to a cardioid, the Beta 87A retains its highly concentrated supercardioid pickup pattern at all times.
It's ideal for singers who use onstage monitors or fold-back speakers as the engineer can crank up the volume without the microphone feeding back.
What's more, it's also suited to vocalists in rock bands, metal singers, and anyone who needs a high-quality vocal sound.
The 87A has a condenser capsule, so you can enjoy studio-quality vocals onstage. One thing to consider, however, is that this does mean you'll need phantom power to work with it.
A max SPL of 140.5dB means you can record guitar amps and snare drums, while the low self-noise of 23.5dB makes it a great mic for speech recording.
Lastly, a key benefit of the Shure Beta 87A is that it provides a tailored frequency response of 50Hz – 20kHz – perfect for vocalists with higher registers.
Shop now | Shure Beta 87A Vocal Microphone
Shure Beta 52A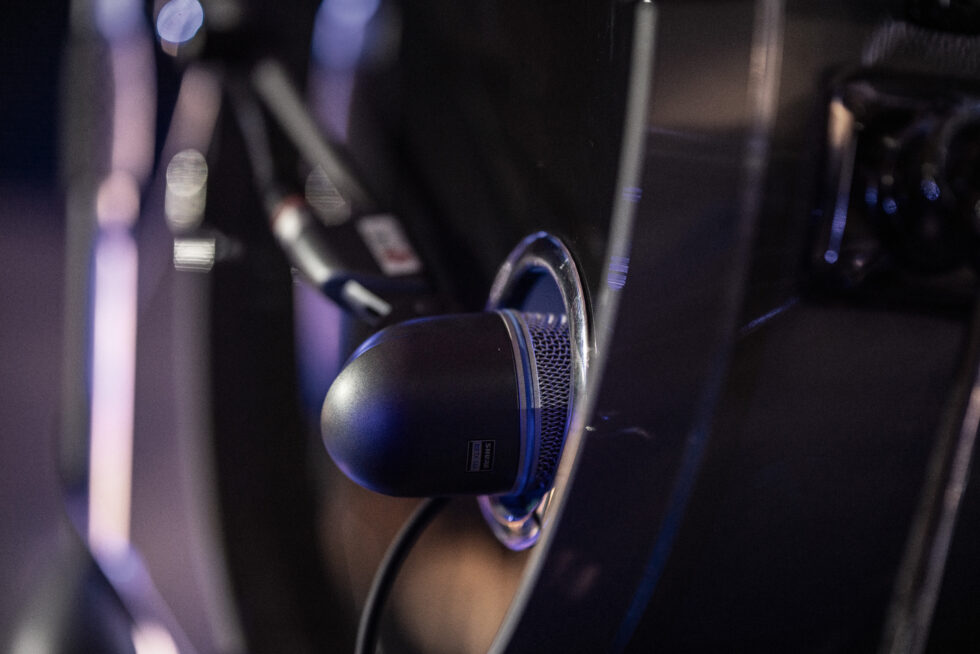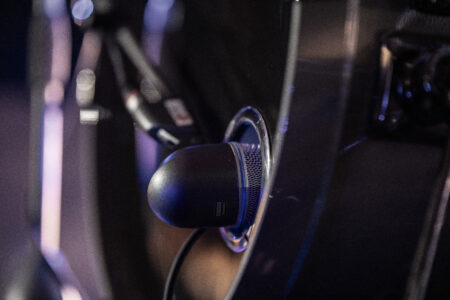 In October 2002, Shure replaced the Beta 52 and Beta 56 mics with the updated Beta 52A and Beta 56A microphones.
Both of these mics were almost exactly the same as their predecessors, but with a major change in the way of the tightening mechanism.
According to Shure, as studio engineers were constantly removing and placing the microphone, they found that the friction for the pivot point on the original Beta 52/56, which was provided by a rubber washer, could become stuck under the compression washers. When this happened, the required friction disappeared and the mic would fall over.
The team at Shure sprang into action and not only updated the tightening mechanism but also created a wider mounting base.
This would easily accommodate a wider range of mic stands including the Latin Percussion Claw – easily one of the biggest benefits for studio engineers and live sound engineers.
Another key benefit of the Shure Beta 52A comes down to its highly targeted supercardioid polar pattern. It picks up all of the kick drum (or bass cab, as it's sometimes used for) and offers an incredible frequency response of 20Hz – 10kHz.
This means you get all the punch and kick you need, with a touch of the high-end detail that perfectly represents your chosen tonewood on your kick drum.
Shop now | Shure Beta 52A Bass Drum Microphone
Shure Beta 56A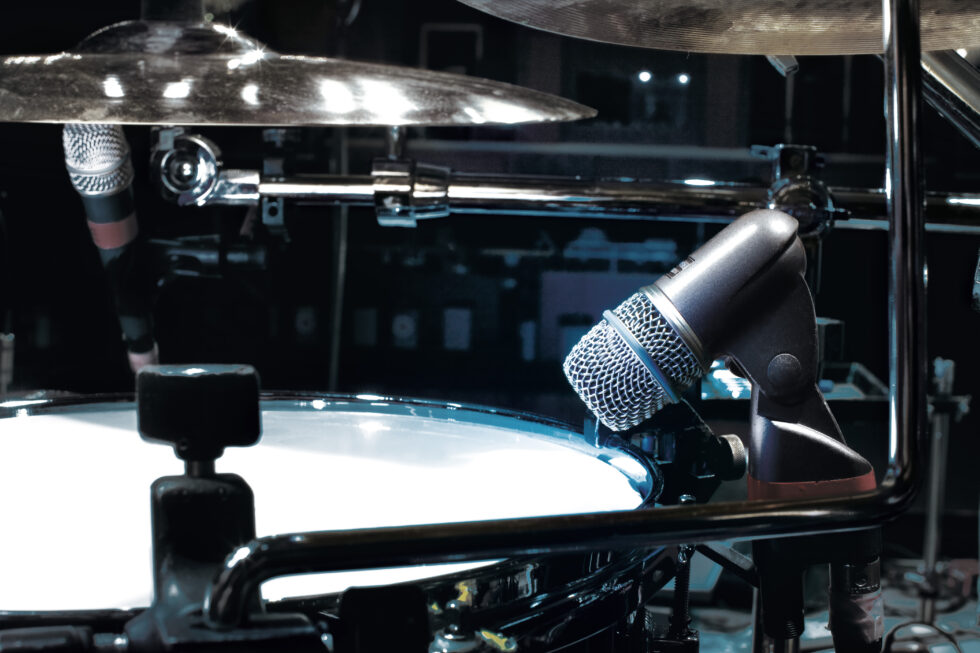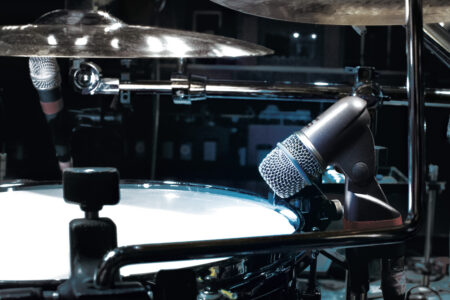 Shure's Beta 56A is an exceptionally robust snare and tom microphone with some key benefits. Namely – it retains the tonal qualities of your snare drum and adds just a touch of bass for more presence and power.
The supercardioid polar pattern in conjunction with the frequency response of 50Hz – 16kHz means you get precise, clear sound with some top-end sparkle that is not too overbearing. An advanced shock mount system – as with all Shure Beta mics – then removes any of the vibrational noise that can occur when you're absolutely smashing the snare.
Again, the built-in stand adapter is super-reliable and the dynamic locking system – introduced in 2002 – lets you angle and secure the mic in any position. This is great for upper and lower snare mic'ing techniques.
The Neodymium magnet inside also lends itself to louder guitar cabinets where you want to capture the high-end detail – ideal for high gain amplification or brass instruments.
Shop now | Shure Beta 56A Snare/Tom Microphone
Shure Beta 91A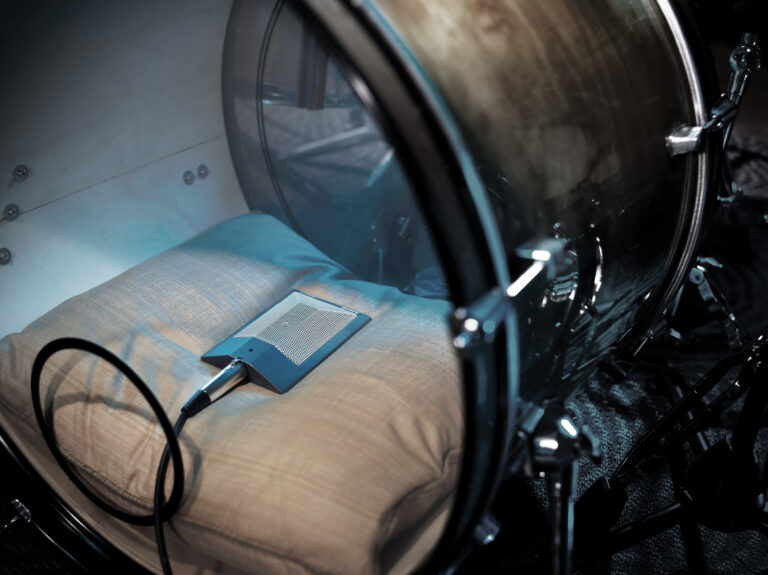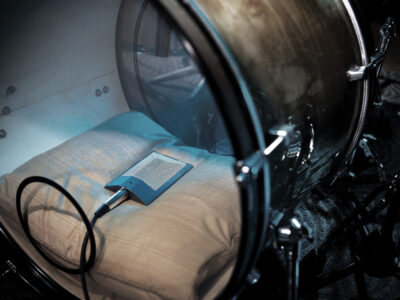 The Shure Beta 91 was discontinued in 2010 when Shure updated it with the Beta 91A and added some killer new features. One of the main differences between the two came in the form of an updated microphone capsule. This is also one of the key benefits of the 91A.
The new Beta 91A capsule offers a far more natural high-frequency response, specifically tailored for kick drum and low-frequency applications. Place the mic inside your kick drum and feel the difference in your PA system instantly!
The addition of a two-position contour switch was another major benefit of the Shure Beta 91A as it allowed sound engineers to maximize attack and clarity depending on the environment they were in or the drum they were mic'ing.
The flat response provides a natural sound in most applications, which accurately retains all the quality of your kick drum. You then have the "low-mid scoop" setting that provides all the low-end punch you need whilst retaining the higher frequency attack. This is ideal for cocktail drums or stages where you're losing detail due to a hollow stage.
But perhaps the main advantage for sound engineers was the integrated preamplifier and XLR connector. Engineers no longer had to cart a load of gear with them!
Thanks to these key benefits, it's fair to say that the Shure Beta 91A is easily one of the industry standard kick drum mics.
Shure Beta 181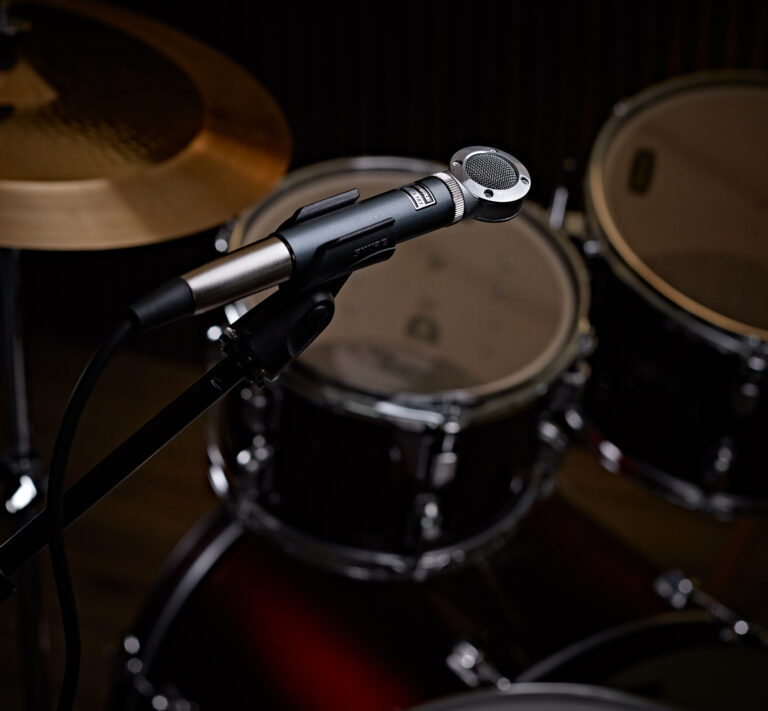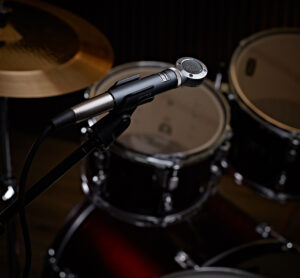 The Shure Beta 181 is yet another ingenious piece of engineering from the team at Shure, offering sound engineers one of the best side-address microphones on the market.
One major benefit of this mic is the interchangeable cardioid, supercardioid, omnidirectional, and bidirectional capsule. Each mic you purchase comes shipped with the polar pattern of your choice as well as an XLR preamplifier, meaning you have a world of sonic options to choose from depending on your specific needs.
If you need to expand your polar pattern simply grab another capsule and use the quick install feature and you're good to go!
Need a drum and piano overhead mic? Use the Beta 181/C (cardioid) capsule. Want something to record ambient room noise, choirs, or full orchestras? Go for the Beta 181/O (omnidirectional) head and you're covered!
You also have a 149 dB SPL to work with, so everything from loud drums to soft string instruments is perfectly catered for.
The 20 to 20,000 Hz makes it an ideal option for those who demand absolute precision and an accurate representation of their recording source. It's also built like a tank and is water resistant, making it easily one of the most versatile side-address microphones you could ask for!
Shop now | Shure Beta 181 Side Address Cardioid Condenser Microphone
Final thoughts
So, why should you choose a Shure Beta mic over a 'standard' version?
Overall, the Shure Beta series offers higher detail and precision when it comes to frequency response and polar patterns. If you're a singer or recording artist in need of absolute detail when playing live or you need a mic that's easily transferred from live to studio environments, the Beta range is perfect. They signify you've graduated into the big leagues of sound recording and offer that little extra reliability and sturdiness.
One thing to remember though, when it comes to vocal mics, if you're struggling to get the low or high-end detail in your live shows, the Beta versions are perfect for you. However, if you're a new singer or performer who needs a hard-wearing mic that they can just scream into (Dave Grohl, I'm looking at you) you may not need the added clarity that the likes of the Beta series vocal mics offer.
It's amazing how much detail you get straight out of the box. Thousands and thousands of Shure Beta users fall in love with this immediately! If you're looking for greater detail in your instrumentation, the Shure Beta series is the way to go. It provides the tailored frequency responses that really let your vocals and instruments shine, whilst a tighter polar pattern isolates your sound beautifully.
Just like the industry-'standard' options from Shure, you won't regret buying a Beta.
Find out about some more Shure Beta mics and how they can be used for drums here: