DPA Microphones are an award-winning Danish manufacturer that make premium microphones for studio recording, live music, TV, film, and broadcast. Their offerings consist of a wide variety of condenser mics that really display DPA's commitment to innovation and high-quality engineering.
The origins of DPA microphones
DPA Microphones were founded in 1992, in the wake of Danish electronics company Brüel and Kjaer closing the doors to their Pro Audio department. Brüel and Kjaer started in 1939 and developed instruments for acoustic measurements, eventually producing some of the first and most accurate microphones ever made.
With the launch of DPA Microphones in 1992, the design, precision, and rigorous quality of their past work helped to develop their first standalone microphone, the 4006.
Gradually capturing the attention of professional studios, DPA expanded their designs and focus in favour of audio engineers in other sectors. This helped them create and design lavalier microphones, headsets, and standard studio microphones alike, maintaining a mostly neutral, flat response throughout their product lines.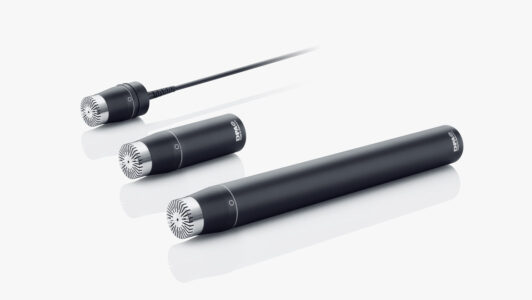 Who are DPA microphones for?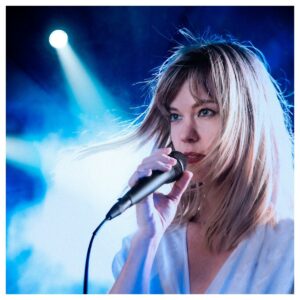 DPA offer a wide range of products for many different applications. However, their pricing and premium design tend to be targeted at a more professional market. That said, if you can acquire one of their microphones that's right for your purposes, you're bound to notice a step up in quality and clarity.
Offering everything from lavalier and headset microphones to handheld, miniature clip-ons, gooseneck, and pencil microphones, DPA's range is extremely broad.
Who and where? These are some of the applications that DPA mics can be used for:
Conference halls
Touring presenters
Interviewers
Professional broadcasting and reporting
Live sound
Theatres
Film sound
TV dialogue recording
Music studio recordings
Whatever your application, if you need robust sound in a flat, accurate sound signature, DPA are undoubtedly the ones to beat.
These are the environments – but what can they actually record?
Try…
Vocals
Guitar amplifiers
Bass drums
Natural ambience (shotgun mics)
Foley capture (shotgun mics)
Dialogue (lavalier mics)
Immersive soundscapes
Speech capture
What microphones do DPA offer?
4006 Omnidirectional Studio Microphone
DPA's first real offering was a direct adaptation of a measurement microphone: the 4006. Its completely flat, neutral tone was excellent for capturing a sound source accurately and quickly, which made it a fast favourite in high-end recording studios.
While coloured microphones with unique sound signatures are often desirable in audio production, the 4006's ability to capture a sound exactly as intended gave it a place in microphone lockers.
Here at Gear4music, we sell the 4006A Omni Condenser mic – a version that's teamed with the MMP-A preamp.
4060 Miniature Series
With this success, DPA moved their attention to other sectors of professional audio.
Pairing with hearing aid manufacturer Muphone, DPA developed a miniature capsule design that they could utilise for lavalier, headset, and gooseneck microphones. This helped them take the worlds of live music, conferences, and theatres by storm in one fell swoop. The brand have a wide range of offerings in this sector, with the 4060 being the first.
The 4060 was the perfect mission statement for the DPA brand. Made small and discrete, these miniature microphones could be easily clipped onto actors' clothes for theatre, TV, or film sound. Over the next few years, DPA turned the 4060 into a series of miniatures designed for a variety of scenarios in this same field.
The ensuing 4060 miniature mics are highly configurable, adaptable, and can easily connect to wireless systems. Taking the design of the original 4060 as a base and adjusting sound pressure sensitivity, frequency response, and pickup patterns, DPA created a flagship series of lavalier microphones that have become the standard in dialogue and speech.
Shop now | DPA CORE 4060 Omni Lavalier Microphone

4066 Headset Microphone
In 2002, DPA released their first headset microphone, the 4066. It demonstrated what would become DPA's approach in the years that followed, designed for use in broadcasting, lecture halls, and theatres alike.
Adaptable and configurable, the 4066 came with two switchable grids for boosting voices if they need an extra punch. Plus, with a detachable boom for switching sides, the 4066 quickly became the standard for Broadway shows due to its rugged design and reliability.
The 4066 was the first of many DPA products to be nominated for a TEC award. This became something of a trend for the rest of their products, gaining nominations and wins for a variety of music technology awards.
Shop now | DPA CORE 4066 Classic Omni Headset Microphone 
d:facto 4018 Vocal Microphone
The 4018 provides two different capsule options to buy, one wholly flat and neutral, and the other with a high-end boost. Its supercardioid polar pattern provides focus and clarity whilst preventing feedback.
DPA's d:facto line is designed to be fully modular, giving you the option to swap out capsules and adapters and connect via XLR or wireless systems for a highly flexible live performance microphone.
The 4018 is also extremely sturdy, becoming a favourite of Celine Dion after she dropped one on stage, picked it up, and continued performing without any issue.
Shop now | DPA 4019VL Vocal Microphone
4055 Kick Drum Microphone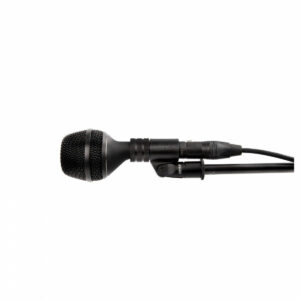 The 4055 is a dedicated kick drum microphone that shares a lot of DNA with the 2028.
It has incredible sound pressure handling, a flat response that picks up the natural sound, and a full low-end and detailed treble to capture the extra crack of the beater.
Designed for use in recording studios, the 4055 is also tuned to handle guitar and bass cabinets, brass, and any other sounds with an emphasised low end.
Uncoloured, punchy, and built to give you complete flexibility in sculpting and processing your drums, the 4055 promises every aspect of the source you'd need.
Shop now | DPA Microphones 4055 Kick Drum Microphone
CORE Technology
While DPA continued to innovate plenty in the following years, the products we've covered so far establish the blueprint of DPA's approach to design and the fundamentals of their product ranges.
The arrival of CORE became the next big change that impacted all DPA's designs, past and future.
CORE is a redesigned approach to the internal circuitry of all DPA miniature microphones. This new circuitry expands the microphones' already-stunning dynamic range, providing an extra 14 dB of headroom. It also reduces harmonic distortion at all volume levels, so whether it's picking up soft, detailed articulations, loud screams, or a huge drum, CORE circuitry can be managed extremely naturally, without clipping.
CORE also helps to protect your microphones, strengthening them against heat, cold, dust, water, and sweat. Water-repellant coating of the microphone's housing and cover, as well as hermetically sealing the amplifier, provides extra stability, while dual gold plating protects the diaphragm.
Not all of DPA's offerings are CORE-enabled, but the 4099, 4060 Series, Miniature and Headset ranges, 6000 Series Subminiature, and 4098 Gooseneck come with this technology as standard. Perfect for creating additional headroom on dense theatre stages, packed orchestra pits, or arena-worthy live performances, CORE has made using DPA's mics for professional audio even easier.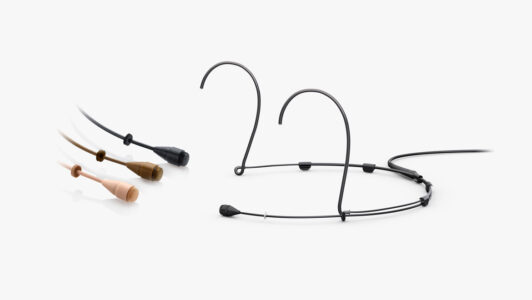 Our recommendations
We've covered the array of DPA's offerings through history and how it's shaped the brand's approach to design, but which microphones should you look at to get started? Below are our picks for the DPA microphones to buy for studio and live performances.
4099 Instrument Microphone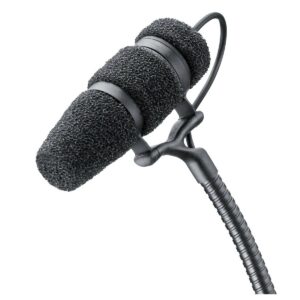 In 2009, the 4099 won a TEC award, after a long string of nominations. This microphone has proven itself on a wide range of instruments, from orchestral string instruments like violins, cellos, and double bass to drums and brass.
It's been utilised for film scores, classical performances, and press studio-ready recordings alike. And thanks to its compact gooseneck design, pure, clear sound, and compatibility with a wide range of clips, it can be set up on any part of just about any instrument.
The 4099 comes in two versions that can handle multiple sound pressure levels, loud and extreme. Both are perfect for detailed close-miking, but the extreme version is better suited to intense sources like drums or trumpets.
It's no surprise that the 4099 has become the gold standard in instrument microphones. Live shows, studio recordings, broadcast performances, and orchestral performances will all shine with the crisp presence, neutrality, and detail that the 4099 gives every source.
Shop now | DPA CORE 4099 Instrument Microphone
2028 Vocal Microphone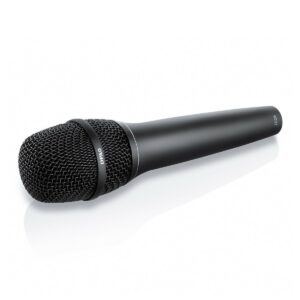 Designed for live music, the 2028 is a sensitive and detailed handheld microphone for vocals. Its SPL handling can manage everything from delicate ballads to extreme metal vocals, making it great for a wide range of venues and performances.
Additionally, the 2028 can take a great deal of gain before feedback occurs. This means it's incredibly easy to reduce unwanted noise and prevent bleed from other instrument microphones on stage.
Compatible with both wired XLR and wireless systems, the 2028 has proved itself in everything from small venues to huge arenas. It's become an affordable go-to microphone that punches well above its weight, delivering utterly outstanding live vocals.
Shop now | DPA 2028 Supercardioid Vocal Microphone 
Final thoughts
It's easy to see why these professional-grade, detailed microphones have been used to capture the Apollo 13 liftoff, the sounds of Mars, and even the sound of snowflakes in Antarctica.
DPA deliver an award-winning standard of recording and sound reproduction for a range of different applications. It's safe to say that if you're working in a professional audio setting, there's a microphone for you somewhere in their offerings. Robust, durable design, excellent sound quality, and unparalleled dynamic range and headroom make DPA a must-have in any equipment locker.