For decades, Shure microphones have been the go-to for front-of-house engineers, offering clear-sounding, detailed vocals in every type of venue.
In 2022, Shure developed the new KSM11 microphone capsule for wireless handheld transmitters across the SLX-D, QLX-D, and Axient digital range. The KSM11 redefines vocal performance and is engineered for superior vocal performance.  
Before we start talking about this impressive new bit of gear, make sure you've brushed up on the Shure Wireless range by checking out our Wireless guide!
Shure's SLX-D and QLX-D handheld wireless transmitters have always featured a removable capsule, allowing you to easily customise your sound and attain far more control over your live performance.
The new KSM11 premium wireless microphone capsule is specifically designed for on-stage vocal performance, streaming, and live event recording. It's tailored to digital wireless systems and supplies incredibly rich lows, clear mids, and articulate highs – there's equal output across the entire frequency range.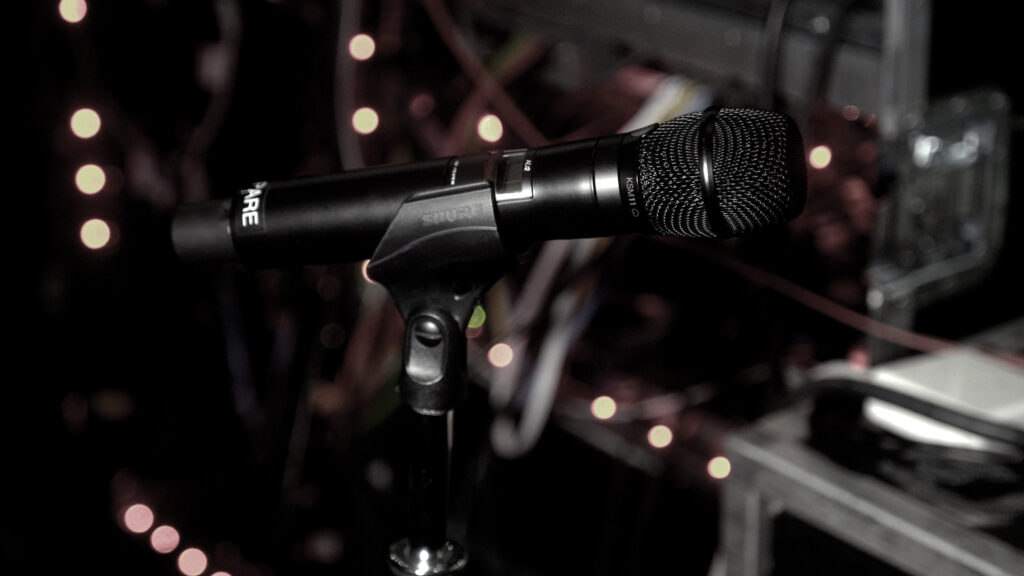 What makes it so special?

The KSM11 is a premium vocal microphone aimed at touring professionals who need the best of the best.
While in the development stages, the mic capsule was put through its paces by musicians of various genres such as Dua Lipa, Miley Cyrus, and Tyler, the Creator, as well as world-class musical theatres and venues.
The capsule was then fine-tuned based on their feedback. This process of real-world testing, from arenas to festivals, further helped develop the capsule to be the best it could be.
The KSM11 can produce the most natural vocal possible with crisp definition, and this is exactly what is needed for top-tier artists. Audiences have come to expect the vocal to sound a certain way, just like the recording. 
When developing this capsule, the feedback from the engineers testing the prototypes was also crucial.
Paul Wichmann (FOH for Tyler, the Creator) was asked about his verdict on the prototypes. He commented, "it'd be really nice if you had a mic that would sound great whether the artist cups the mic or not". Shure took the feedback on board and came back with a capsule that gives consistent sound no matter how the mic is held. 
This mic capsule is one that you can rely on for every single performance, on every single stage. It gives you a near-perfect reproduction of vocal performance to build a mix around, meaning engineers can mix out of personal choice and taste, not due to a poor sounding microphone.   
Check out the full list of features here:  
Wireless condenser capsule utilizing ¾" gold diaphragm and premium electronics for exceptional dynamic range

A highly consistent cardioid polar pattern reduces off-axis phase distortion

 

Rigorously streamlined design results in an overall smaller and lighter capsule

 

Advanced suspended isolation system for almost zero handling noise

 

Dent-resistant hardened steel grille with 3-stage plosive reduction pop filtering for consistent artefact-free vocals

 

Available in black and nickel
Is the KSM11 right for me?
Even though the KSM11 capsule is aimed at high-level touring musicians, it's perfect for performers who take their vocals seriously and need immaculate sound, whatever venue they're in.
The fact it's a capsule means it can be used with multiple Shure systems. If you're a vocalist and already use a compatible wireless system, the KSM11 is a great way to take your vocals to the next level and join some of the industry's biggest names.