The stage is often chaotic. With loud sounds from all directions, it can be a struggle to hear yourself think.
And a lot of the time, stage monitors just don't cut it. So, what do you use?
This is where wireless in-ear monitors come in. Sennheiser has a whole range of these, ideal for musicians and performers of any level.
From the new entry-level XS Wireless range to the professional Evolution Wireless range, there is something for everyone. But what's the difference between them?
---
XS Wireless IEM
The XS Wireless In-Ear Monitoring System is the latest IEM release from Sennheiser. It's designed to be entry-level, so if you're new to the world of in-ear monitoring, this is for you.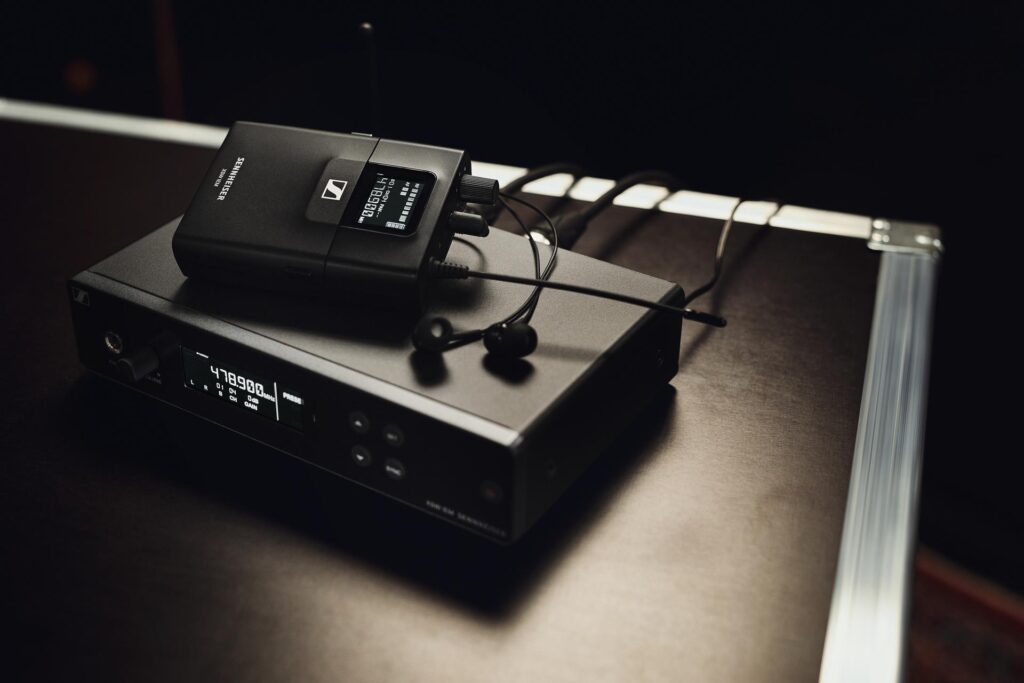 What components does this use?
A full system comes with the SR stationary transmitter, EK bodypack receiver, and IE4 earphones. And while having a lower price point, it's still packed with features.
The SR transmitter is both easy to use and rack-mountable. Every control you need to access is front-mounted, and the bright screen shows all information on a single level, so you don't need to menu-dive.
To pair with this, the EK bodypack transmitter is compact and lightweight, while still offering comprehensive settings. And the IE4 earphones plug into it, providing a comfortable and reliable option for listening.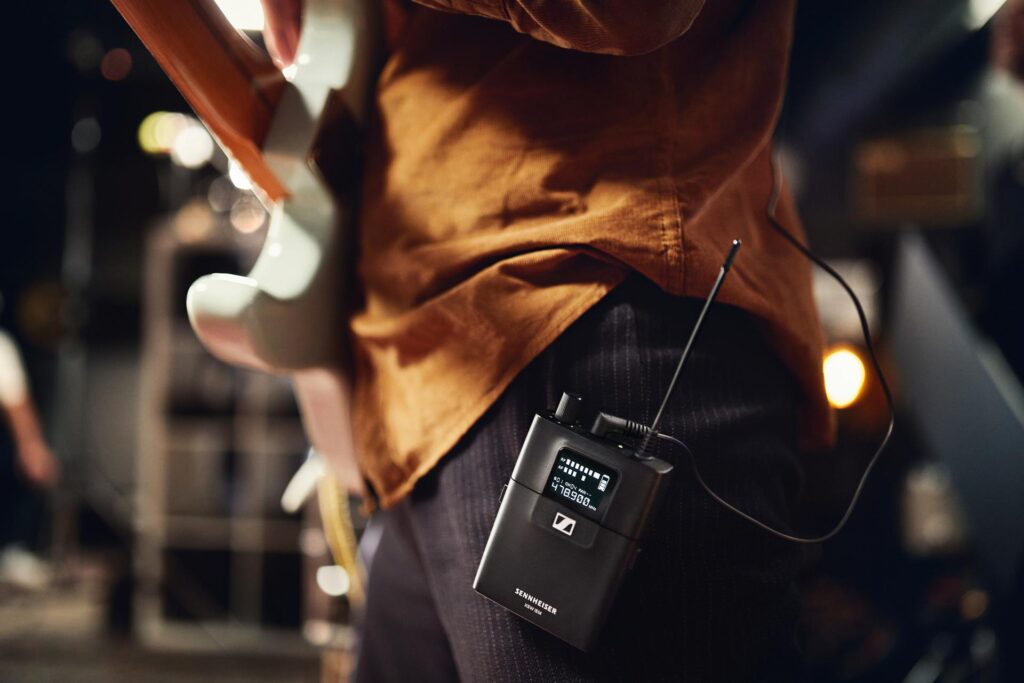 Premium features, low price point
One premium feature Sennheiser has brought to this price point is the multiple listening modes: stereo, mono, and focus. Focus mode is the most unique of these. It allows you to listen to two mono signals at the same time – one in each ear.
The bodypack also has an integrated limiter and equalizer. This means you can tweak the sound from the bodypack and always sound your best.
When I said this IEM set is entry-level, I meant it.
It's super easy to set up. Just scan and sync. That's it. The infrared connection enables this – you might not even need to read the manual it's that easy!
You can also have multiple bodypacks connected to a single transmitter. This allows you to cut down on any extra unnecessary gear if you only need to send out a single audio signal.
On top of all this, the system is super robust, both in build quality and signal integrity. And it transmits a 30mW signal up to 100 metres – the size of a football pitch!
---
Evolution Wireless IEM G4
If you're looking for a more premium option, Sennheiser's Evolution Wireless IEMs are for you, especially if you're already familiar with the world of in-ear monitoring.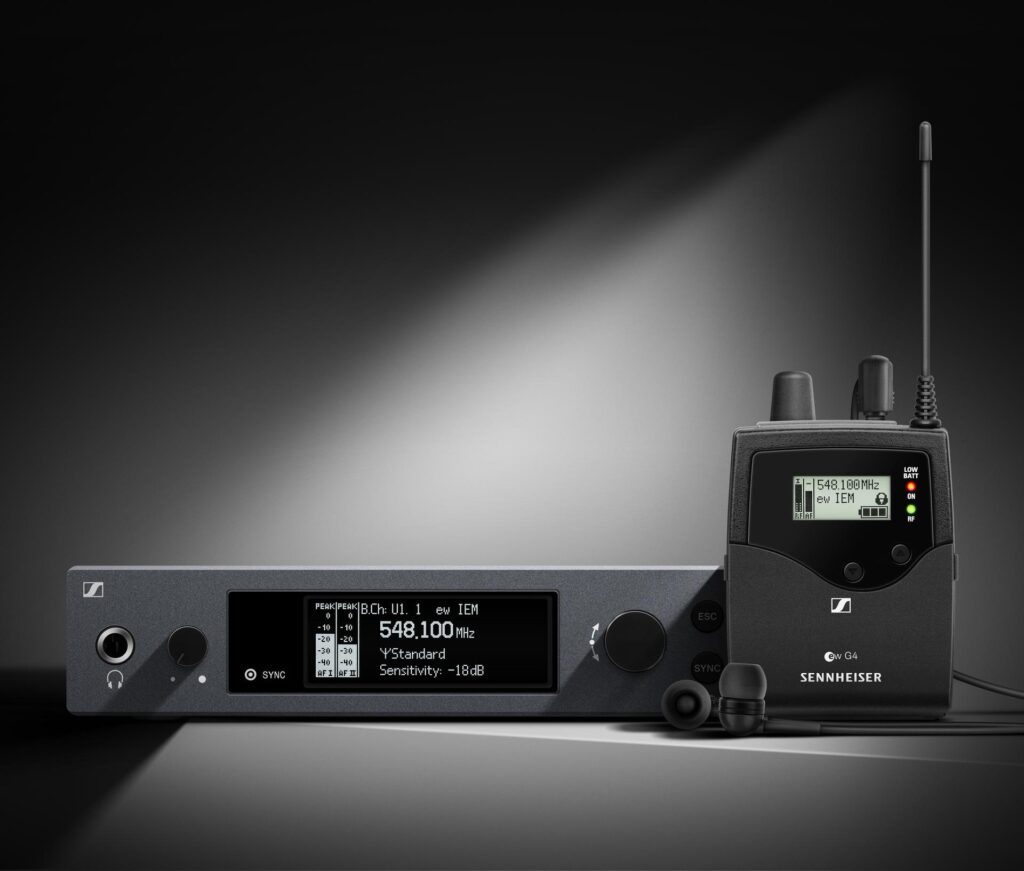 What components does this use?
Included in a full set are the EK IEM G4 Wireless Receiver, the SR IEM G4 Stereo Transmitter, and – like the XS series – the IE4 earphones. There is also a kit for rack-mounting – a must-have when it comes to professional IEM systems.
The next level of in-ear monitoring
Think of Evolution Wireless as the big brother to the XS IEMs. You still get the same extensive feature set of the latter, but with even more scope to fine-tune your system. And even though this is the case, the EW G4 is just as easy to set up. The difference is that you get a lot more depth and freedom in how you set it up.
For example, it has a maximum 42mHz bandwidth and 1680 selectable frequencies. So there is a lot of room to fine-tune your system.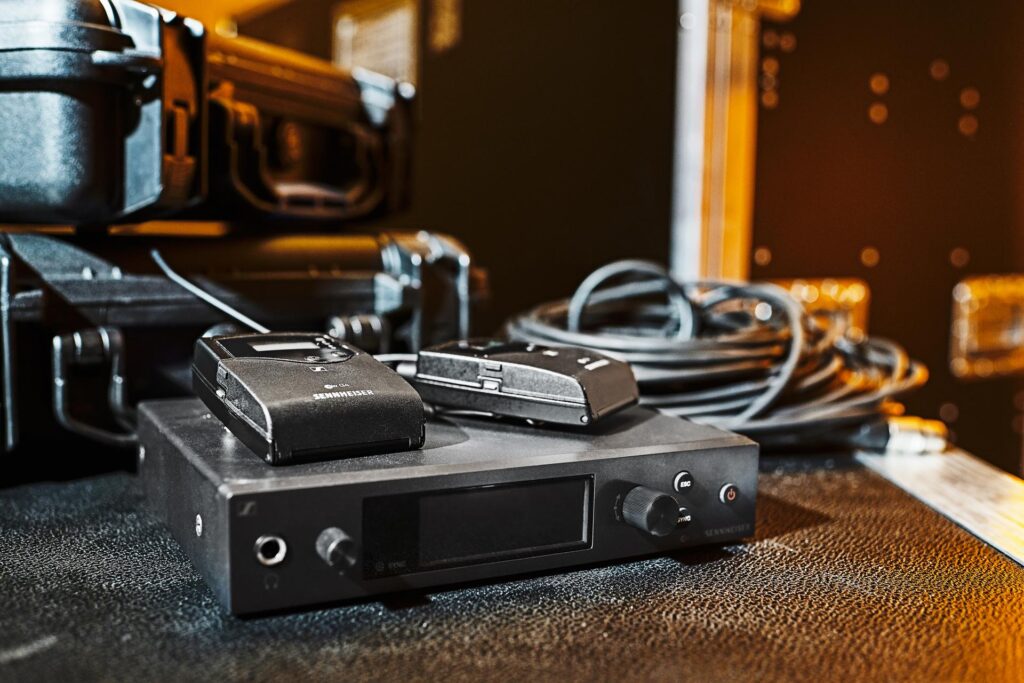 The transmitter's OLED display is perfect for seeing all the settings clearly. And you can also use the Sennheiser Wireless System Manager to make configuration even easier. This does the hard parts of system management for you, allowing you to focus on what matters instead.
Like the XSW, the EW transmits up to 100m, but it can come with a high output mode of up to 50mW, depending on a country's regulations. So if you already know a bit about wireless systems, and you're looking for a more premium option, you might find what you're looking for with the Evolution Wireless IEM G4.
And if you don't believe me, it won the prestigious NAMM TEC Award for wireless technology in 2019.
---
Sennheiser in-ear monitors
Both the XSW and EW systems come with IE4 earphones. These are a great start, but you might want something a little more advanced if you are using IEMs all the time. As a result, Sennheiser have earphones suited to every level.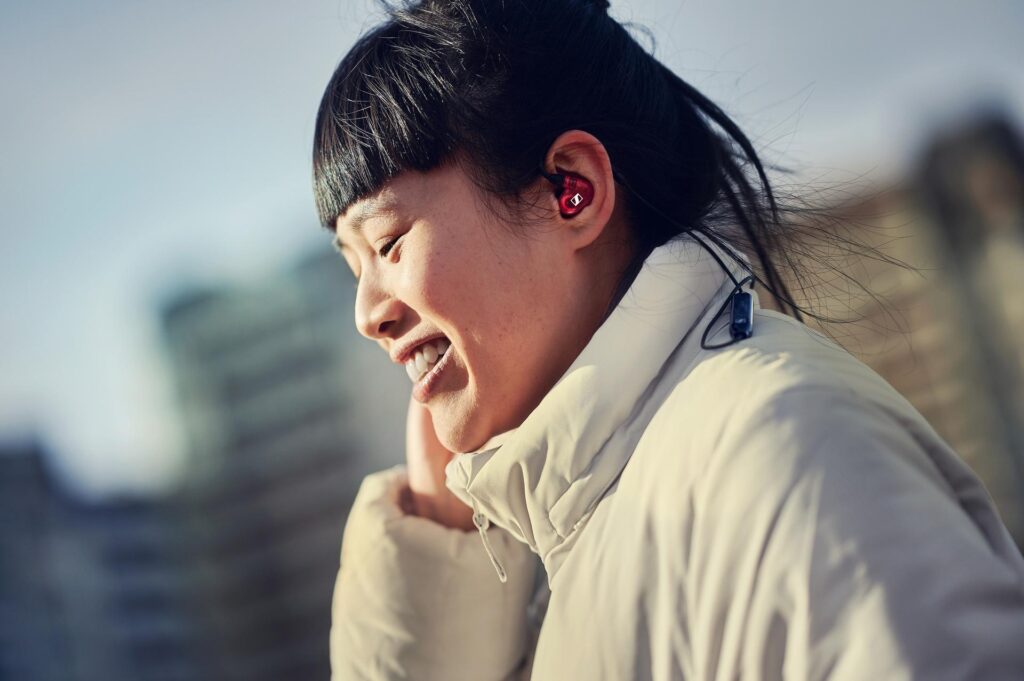 The IE 100 Pro IEMs are the next step up. They guarantee clear and consistent sound, so you'll always be able to hear yourself on stage. Plus, they're designed with comfort in mind, meaning you'll be able to make use of them for long sessions.
For even better performance, Sennheiser also offer the IE 400 and IE 500 earphones. If you've already been using IEMs for a while, these high-end models are something you might want to consider for minimum distortion and maximum comfort.
---
Upgrade your on-stage monitoring
With the XS and Evolution wireless systems to choose from, there's no excuse not to make the jump to in-ear monitoring. These systems are perfect for ensuring you can hear yourself clearly, so you can focus on what matters: your performance.
If you want to find out more about the new XS wireless IEMs, check out our review. And if you want to explore wireless transmission for vocals and more, check out our guide to Sennheiser wireless systems.
Shop now | Sennheiser Wireless IEM Systems
Shop now | Individual Components.