What's the Deal?
Roland has unveiled the latest addition to their range of synthesizer workstations: the brand new FANTOM-0 series.
FANTOM-0 aims to bring the sound quality and user experience of the flagship FANTOM series to a more affordable price range, with a more lightweight and compact format ideal for live performance and studio production.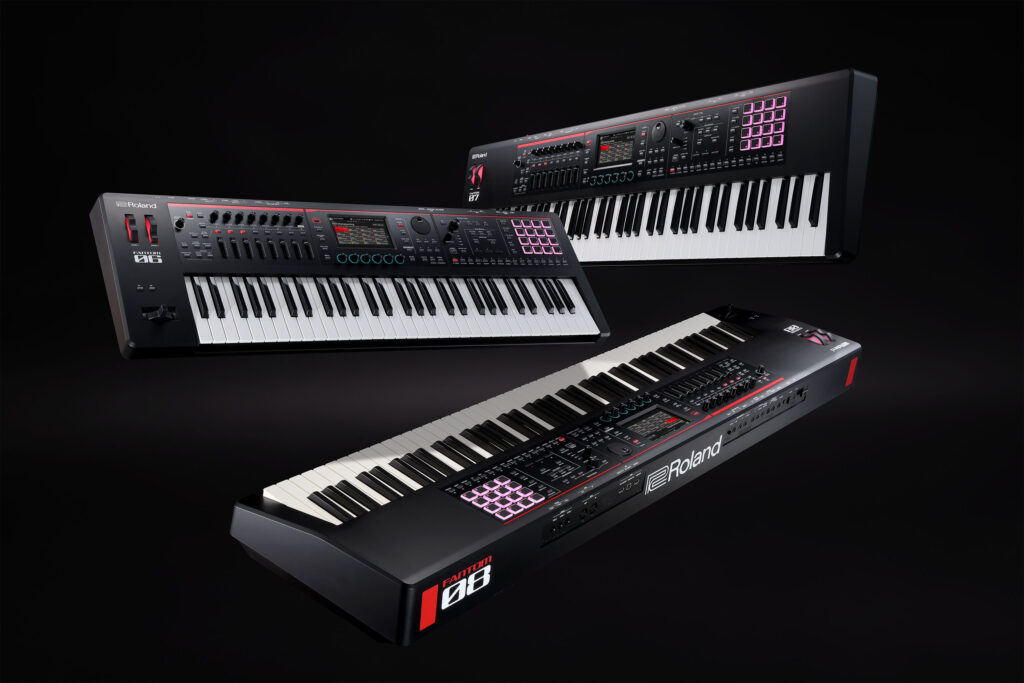 FANTOM-0 is available in three different key configurations to suit your workflow and playing style. All three models are built with high-quality hardware, whilst still being incredibly portable. FANTOM-06/07 are incredibly lightweight – with each model weighing just under 6kg and 8kg respectively – meaning you can easily transport them to any performance.
FANTOM-08 comes equipped with the same impressive, weighted key-action of Roland's popular digital stage piano, FP-60X. Featuring escapement and ivory feel keys, its true hammer action response gives you a fantastic acoustic and electric piano playing experience, whilst still weighing less than 15kg.
---
Seamless Creativity
Just like its flagship big brother, FANTOM-0 is built around a clear high-resolution touch screen and a user-friendly interface that makes navigation and programming easy. There are no confusing modes of operation to worry about with FANTOM-0 – everything is built around a SCENE.
A single SCENE can contain up to 16 sounds at once from either the FANTOM-0 internal sound engine or external MIDI instruments, as well as multiple patterns and a complete sequenced song. Changing SCENE is easy via the touchscreen, and SCENEs can be organised neatly into setlists for live performance with the SCENE chain function.
---
SuperNATURAL Sounds
FANTOM-0 features a huge selection of in-built sounds powered by the latest Roland ZEN-Core technology. There are many high-quality SuperNATURAL acoustic instrument tones including acoustic and electric pianos, strings, brass and woodwinds – all of which intricately recreate the subtleties of the acoustic instruments to provide truly life-like sounds.
For organ players, there is a dedicated Virtual Tone Wheel Organ which can be fully customised to taste using the FANTOM-0 sliders. This means you can adjust the harmonic bars in real-time, making it ideal for covering all types of organ styles including rock, jazz, and gospel.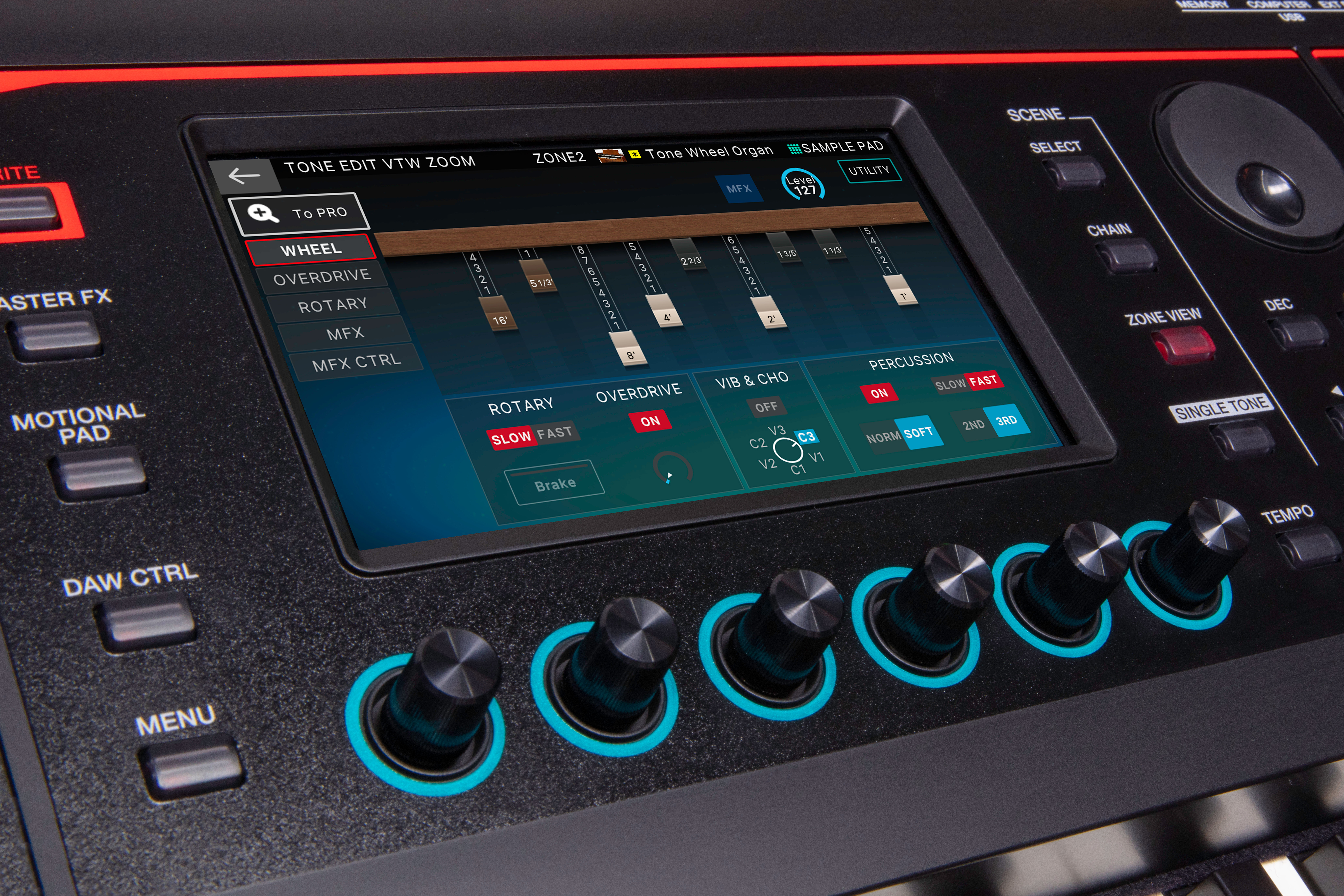 The ZEN-Core engine can be used to deliver truly amazing synthesizer tones from pads, to bass and lead tones, and everything in between. FANTOM-0 features high-resolution hardware controls on its front panel for adjusting the filter cutoff and resonance in real-time, and with 1024 steps of adjustment, these controls sound ultra-smooth.
The ZEN-Core engine includes great creative tools for sound design like the Step LFO function, which allows you to create custom LFO patterns and over 90 high-quality DSP effects. Enhance your sound. with unique Roland effects like Juno-106 Chorus and Space Echo included.
---
Deep Sampling
FANTOM-0 features 16 sample pads that can be used for triggering loops and one-shots of audio like drums, vocals, or even a whole backing track. These samples can be sequenced with other patterns in the FANTOM-0 pattern sequencer, and FANTOM-0 even allows you to create multi-sampled keyboard instruments, making it really easy to incorporate your unique sounds into your productions.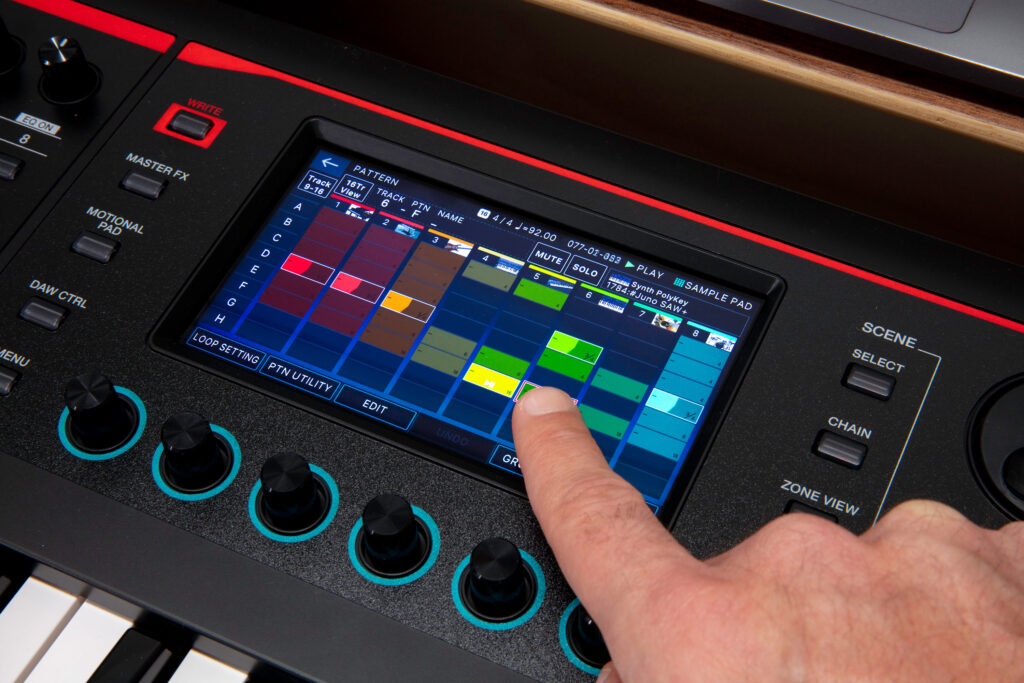 For music producers, FANTOM-0 features an intuitive pattern-based sequencer that allows you to create multiple patterns for each of the sounds in your SCENE. This lets you mix and match patterns to find the perfect combination, before grouping them together into a final song arrangement.
You can record in real-time or with a step-function, or even use the on-board TR-REC sequencer to quickly program drums (or melodic patterns), just like on famous Roland drum machines like TR-909 and the modern TR-8S.
---
Fluid Workflow
While you can easily create a whole track using just the keyboard, FANTOM-0 also features tight DAW integration with Ableton Live, Logic Pro-X and Mainstage. The DAW CTRL function allows you to record multi-track audio and MIDI straight into your DAW over USB, but also to control the software using the FANTOM-0 touch screen.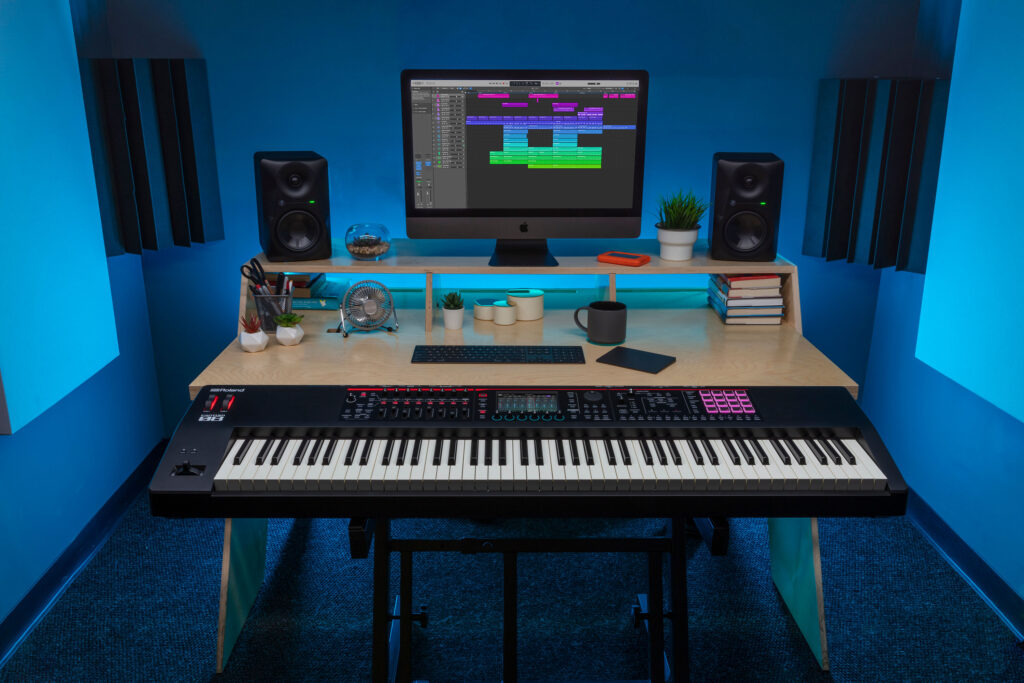 This enables a hybrid workflow, allowing you to seamlessly integrate the FANTOM-0 hardware into your production process. And, just like the flagship FANTOM series, FANTOM-0 can be customised to your creative needs with new expansions and sound packs from Roland Cloud to always keep it feeling fresh and inspiring.
Users can even get the impressive model expansions of classic Roland synths Jupiter-8, Juno-106, JX-8P and SH-101 right in their FANTOM-0 by purchasing a lifetime key.
---
Find Out More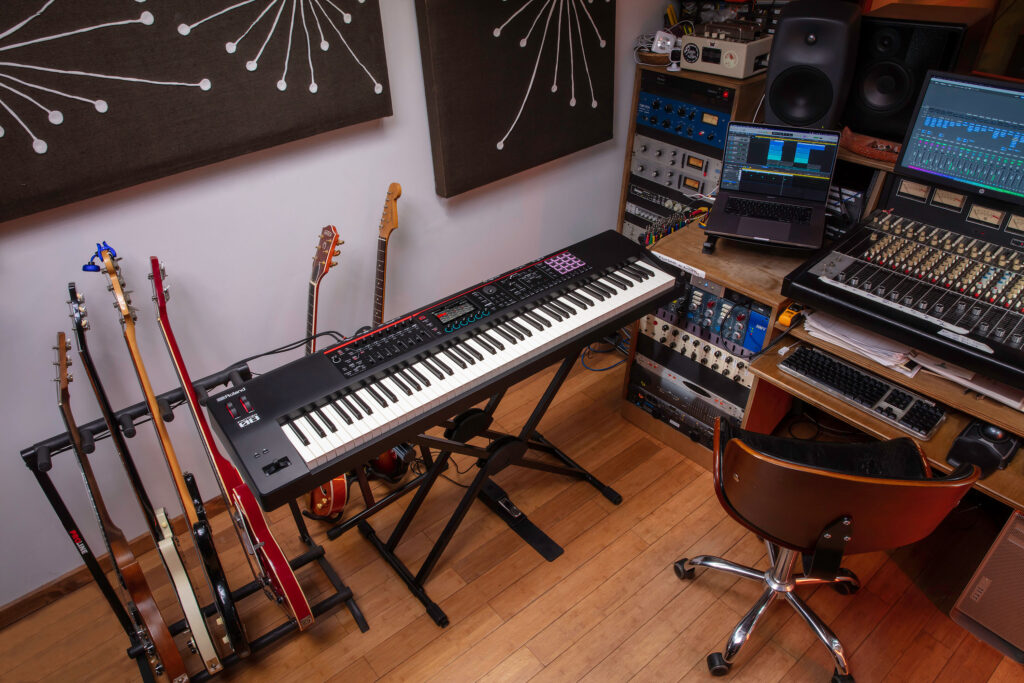 FANTOM-0 is an impressive addition to the Roland synthesizer family. So, if you're looking for a new keyboard to use live or in the studio, the FANTOM-0 could be the choice for you.
Shop Now | Roland Fantom-06
Shop Now | Roland Fantom-07
Shop Now | Roland Fantom-08