The latest incarnation of the Yamaha PSR series keyboards have been announced. The PSR-E473 and PSR-EW425 replace their predecessors the PSR-E463 and PSR-EW410 respectively, but what's new?
---
What's new?
A new world of voices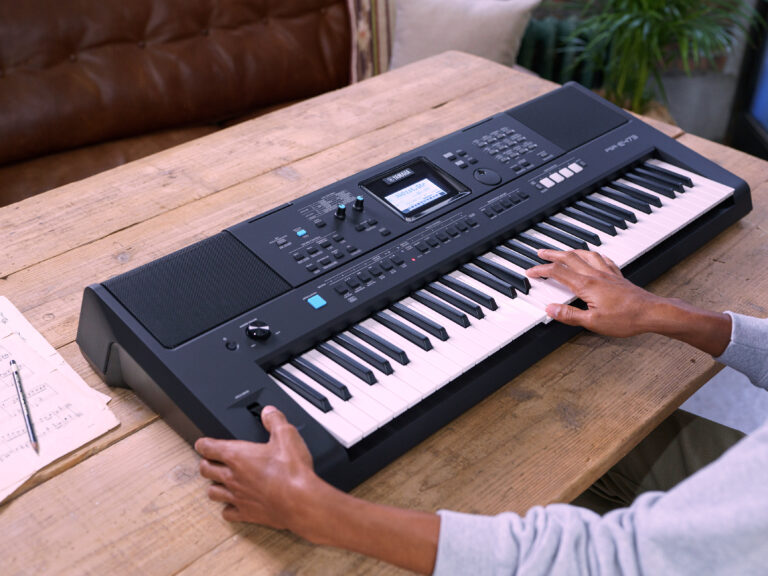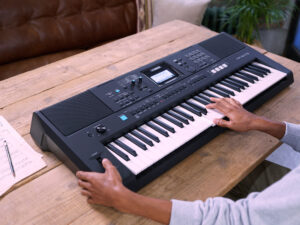 One of the most important things with any keyboard is the sounds. Both keyboards now offer pro-level sounds that haven't previously been available at this price point, whilst the latest LSI tone generator delivers top-quality effects.
The instrument voices are of a higher quality than in previous models and are the only models in the PSR-E series to provide two channels for insertion effects. A Mega Boost button allows you to add a further +6dB of volume so it is easier to be heard without a PA.
If you did choose to plug into a PA, there are left and right audio outputs which are separate from the headphone output for stereo sound.
Immerse yourself
Touch is also a key feature so the 76-key PSR-EW425 and 61-key PSR-E473 are touch-sensitive which helps to showcase the nuances of the voices which have been carefully sampled. The whole interface has been redesigned with the numeric keyboard being replaced with direct category buttons for quick access to Voices, Styles, and functions for easy access.
Get practical
For the modern musician, connectivity is crucial. With apps such as Rec'n'Share and MusicSoft Manager, you can get support for practising, playing, and performing. By plugging in a microphone, you can sing while playing, record it, share with other musicians around the world, and hook it into PA systems to perform on stage.
USB to Device capability for recording to a flash drive and the USB to Host for sending and receiving audio and MIDI data really opens up more possibilities in the studio.
---
Which model is best for you?
The models are similar but there are of course some differences. As mentioned, the PSR-EW425 features 76 keys as opposed to the 61 keys of the PSR-E473. For an extra punch of volume, the PSR-EW425 would be the best bet, boasting double the Wattage of the PSR-E473. Is playing the organ your thing? If so, the PSR-EW425 is the one for you as it features the premium organ sounds sampled from the highly acclaimed YC series.
Regardless of which model you choose, they certainly are an evolution in sound and performance.