HeadRush
are back with a brand-new update, expanding their library of amplifier models and effect for more variety on your
Pedalboard
,
Gigboard
, and
MX5
guitar FX processors.
You asked – and HeadRush listened. All inclusions on this update have been heavily requested, giving you access to popular classic overdrives all the way to sought-after bass pre-amps. The best part? You can download them all for free!
---
Four new amp models
The four-amp models that come with this update are all influenced by the 2011 ENGL Powerball II, recreating each one of its four unique channels. These four models provide coverage over blissful, articulate cleans, crushing crunch tones, and untethered metal tones – all of which deliver an incredibly unique attack.
These four Amp models consist of 11 EPB Hi-Lead, 11 EPB Lo-Lead, 11 EPB Crunch, and 11 EPB Clean. The Hi-Lead delivers the utmost destruction, unleashing the full potential of the amplifier's metal capabilities and freeing you to provide incredible power.
The Lo-Lead, on the other hand, provides the perfect amount of saturation to elevate the sound of your solos to the next echelon of sonic bliss. This is where the inspiration excels, defining exactly what a true metal amplifier is.
In addition to this, you have two slightly calmer settings. The first of which is the 11 EPB Crunch. The Crunch delivers that classic rock tone, adding just enough grit to your sound to emphasise your chords but without sacrificing any of your natural tone.
The Clean setting does exactly what it sets out to do, and that is incorporating the nuance and tonal characteristics of the Powerball's construction without the use of effects.
---
Four more distortions
If that plethora of metal phenomena wasn't enough, then don't worry – HeadRush have you covered. Update 2.4 also comes with a selection of distortion effects to ensure that you have that perfect devastating sound, as and when you require it.
These four effects include an Octave Fuzz, D250 drive, S1 Drive, and – finally – a B DIST 700; all of which are inspired by other individual pedals.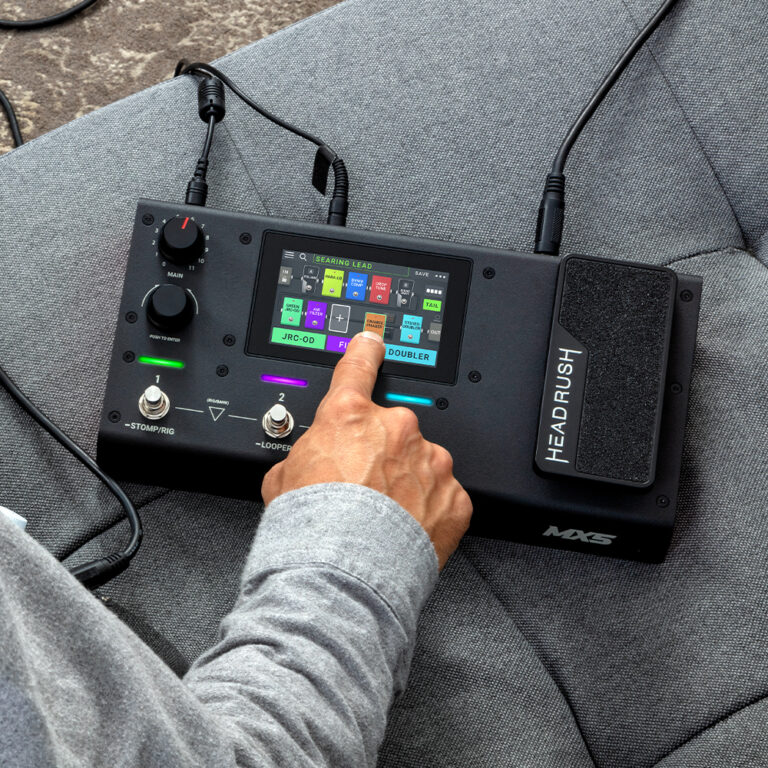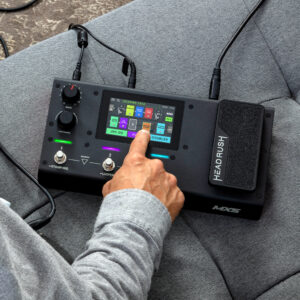 The Oct Fuzz frees you to add scintillating highs into your earth-shattering sound. Based on the Dunlop JH-OC1 Octavio, the effect allows you to play with the support of another octave, reinforcing your sound while adding tonal variation to your distorted mix.
The D250 lets you crank up the volume and raise the ceiling on your sound's crushing capabilities. Based on the DOD Overdrive Preamp 250m, you can truly saturate your amplifier's sound with a glistening crush, achieving that desirable character.
The S1 Drive has clear links to the famous Boss SD-1 Super Overdrive. This module in the pedal allows for controlled chaos. For soaring solos, chunky chords, or just all-out chaos – this is your best option, and, of course, it can be partnered with any set-up.
Finally, for the bassists, a B DIST 7000 model effect, inspired by the Darkglass Microtubes B7K Ultra V2 Bass Preamp, gives you everything you need to raise your booming bass, and provides a powerful punch for that last fragment of energy in your performance.
Delivering full control over every effect, the touchscreen interface allows for total control over the aspects of each sound. Completely intuitive in design, you will be optimising every aspect of each effect in no time.
---
Download now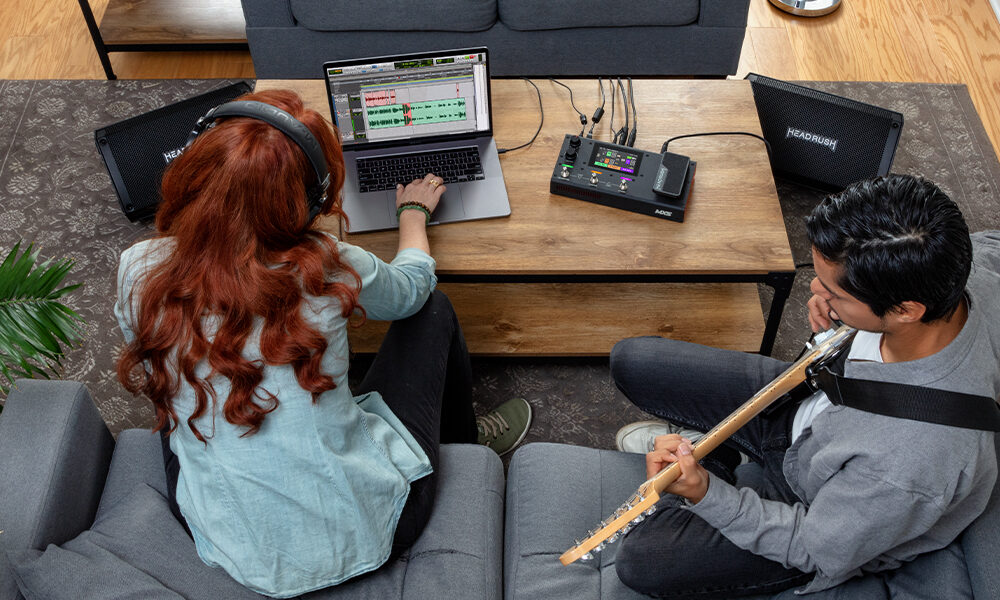 So, with these new additions, what are you waiting for? The HeadRush firmware update is available through their website now – and it doesn't cost a penny.
If you aren't a HeadRush user, but these new inclusions have piqued your interest, then you can check out the full range of HeadRush products below.
Find Out More | HeadRush