Since launching in 2017, HeadRush have taken the guitar modelling world by storm. With their incredibly intuitive interface, fantastically versatile sounds, and robust design – 
HeadRush Pedalboard
's and 
Gigboard
's quickly found their way to the feet of guitarists around the globe.
The HeadRush MX5 is the newest addition to the back catalogue, boasting the same processing power, tones, and connections as the bigger Pedalboard and Gigboard, but in a much smaller footprint. So, why should you have an MX5 permanently in your gig bag?
---
Your perfect tone is just a touch away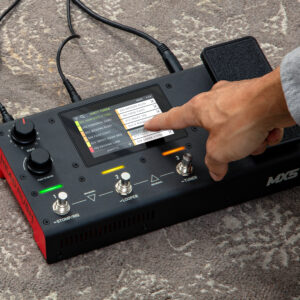 HeadRush made a massive impact upon launch. Not only for its fantastic sounds, but for its incredible easy-to-use touchscreen interface.
The HeadRush MX5 is no exception, with a 4-inch touch display at the heart of the unit, enabling guitarists to touch, swipe, and drag-and-drop to create and edit tones in a fast and intuitive way.
The large display gives ultra-clear feedback when performing live; especially when using the built-in looper, or making changes to your tone using 'Hands-Free Mode' with the built-in expression pedal.
---
A complete vault of classic, modern, and boutique tones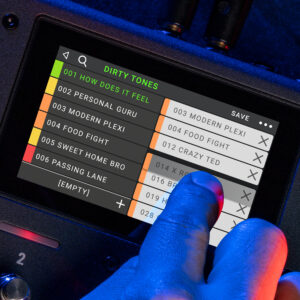 The HeadRush MX5 has a wealth of versatility and will allow you to nail the sound in your head. Whether you're wanting the heaviest of high-gain tones, a brittle and shimmering clean tone, or wide ambient stereo delay textures with synth overtones and infinite feedback – the HeadRush MX5 covers it.
When you turn on the HeadRush MX5, you have immediate access to 50 guitar and bass amplifier models, 15 speaker cabinet models with 10 microphone emulations, 300 impulse responses, and 66 premium FX models.
These are flawless simulations of the most sought-after vintage and modern gear with unrivalled accuracy and authentic dynamic response.
You also have the ability to upload your own impulse responses to the MX5. The HeadRush library will also continue to be expanded with regular feature updates that add new models and features based on user requests and feedback!
---
Uncompromised processing power
Of course, to support all these immaculate tones, amps, effects, and impulses – you need unmatched power. But don't let the HeadRush MX5's size deceive you. It has been built with the full power of HeadRush's flagship products. You can easily create your dream rig, comprising 9 individual FX along with 2 amp models and 2 cab models in a single preset.
Additionally, the MX5 also features gapless preset switching with reverb and delay tail spill over. So you can switch between clean and lead tones without any dropouts in sound during your performance on stage, or in the studio!
---
All the connections you need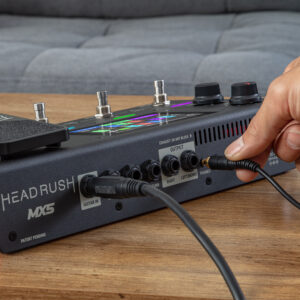 Even though the HeadRush MX5 is a microboard, its durability is that of full-sized pedalboard. Its compact design boasts 3 footswitches (all equipped with individual RGB LEDs), an expression pedal (with adjustable tension and built-in toe switch), and a generous offering of inputs and outputs on the rear panel.
This includes a 1/4"guitar input, a stereo pair of 1/4" balanced outputs, 1/8" aux input, 1/8" headphone output, MIDI I/O, and a 1/4" stereo FX loop.
The stereo FX loop can be used for integrating external FX pedals and placing them anywhere in the MX5's signal chain, as well as enabling MX5 to connect to traditional guitar and bass amplifiers via the four-cable method.
There is also a USB port, which can be used to record or reamp at studio quality (up to 24-bit 96kHz), transfer presets and loops, and easily upgrade the MX5's feature when new feature updates are released by HeadRush.
---
Find out more
For more information on the HeadRush MX5 Guitar Processor, or any other HeadRush products, go to the Gear4music website, where we list the entire HeadRush range all with a two-year warranty as standard.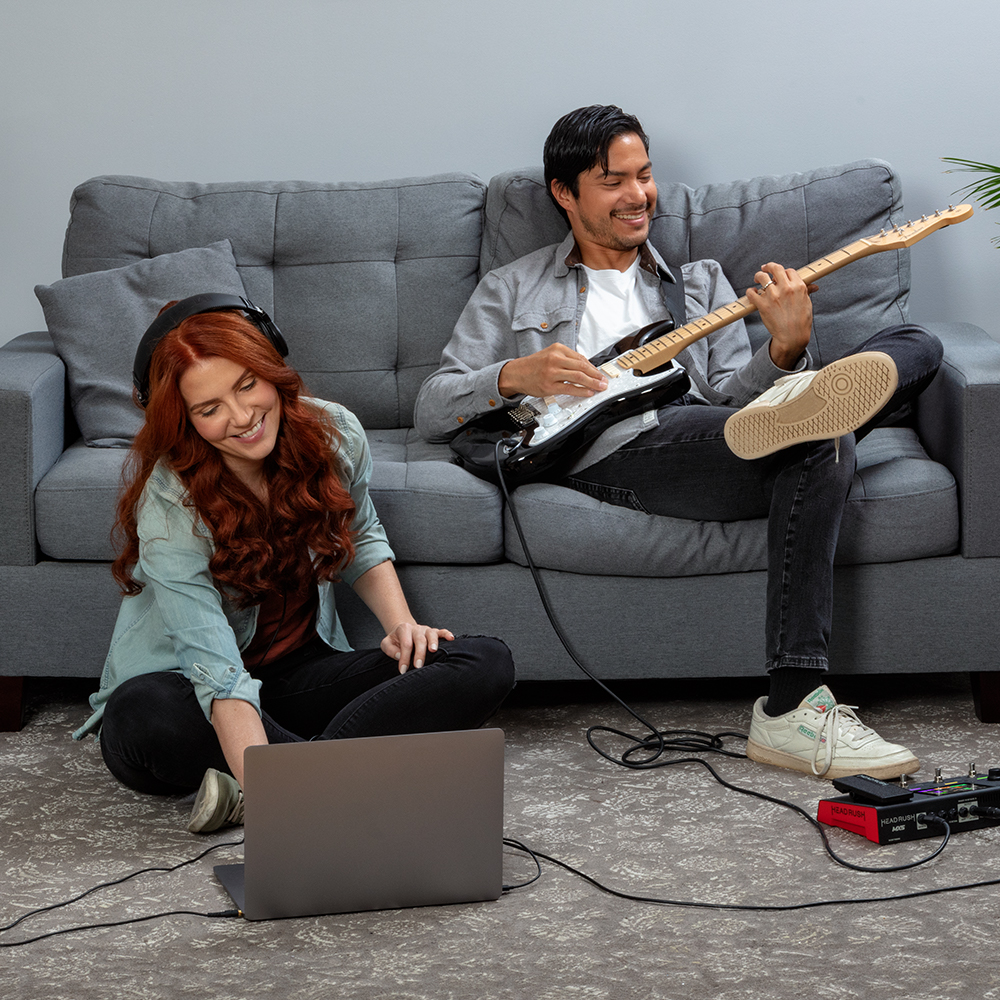 Shop now | HeadRush MX5
Shop now | HeadRush Multi Effects
Shop now | HeadRush