She kept us entertained during lockdown with the release of Folklore, but what's the secret to Taylor Swift's Long Pond Studio sound? We've picked apart the Disney movie to pinpoint the equipment you can use to recreate those bluesy folk tones.
The Queen of Country and Pop has delivered some seriously diverse music in her career, but there's simply no mistaking the powerful roots of her album, Folklore. Now, you can bring the Long Pond Studio to your home.
Best of all, the full list of equipment comes to less than £900!
There's also a recommendation for an acoustic guitar that is very close to the ones Taylor uses.
We recently had York-based musician Francesca Lorico visit the Gear4music studio to put our gear selection through its paces. Watch more here…
Vocal microphone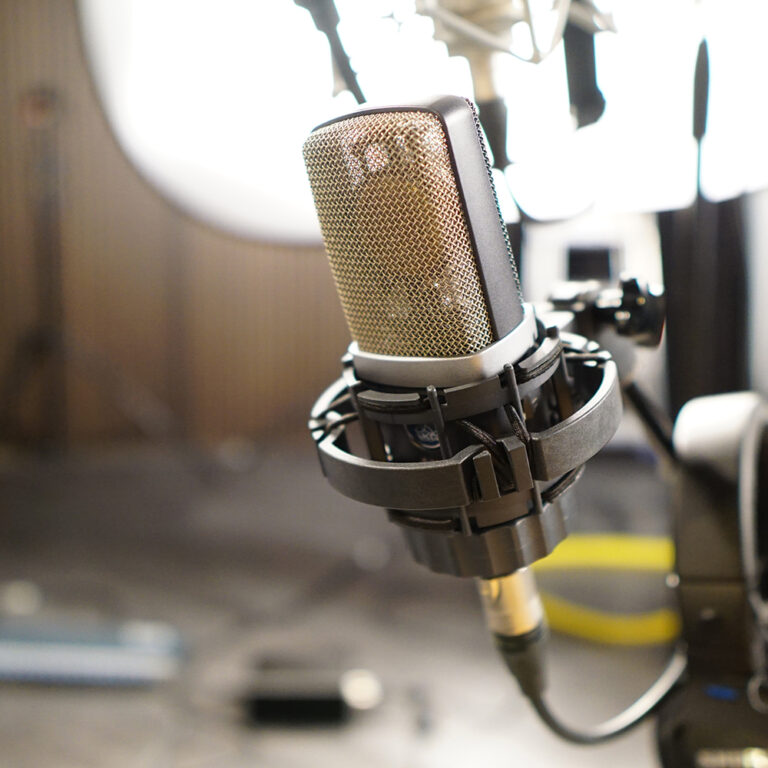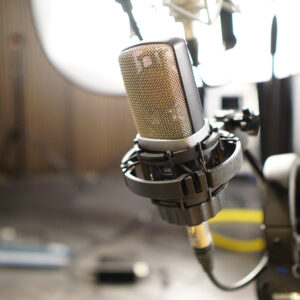 Here's our inside tip. For the real-deal studio microphone that Taylor uses to capture her emotive vocals, you'd be looking at spending around £9000 on the Telefunken U-47.
However, for a fraction of the price, the Golden Age Project TC1 gives you all the same vintage functionality needed.
The TC1's main function, which replicates the Telefunken, is the choice of cardioid or omnidirectional polar patterns. This means you can choose between capturing isolated vocals or some ambient sound too, depending on the environment you're setting up in.
As well as feel and sound, the TC1 offers the same classic look as the U-47. You'll also get a spider-type shock mount which is in a similar style to the one at the Long Pond Studio.
Shop now | Golden Age Project TC1
Shop now | Golden Age Project Microphones
Headphones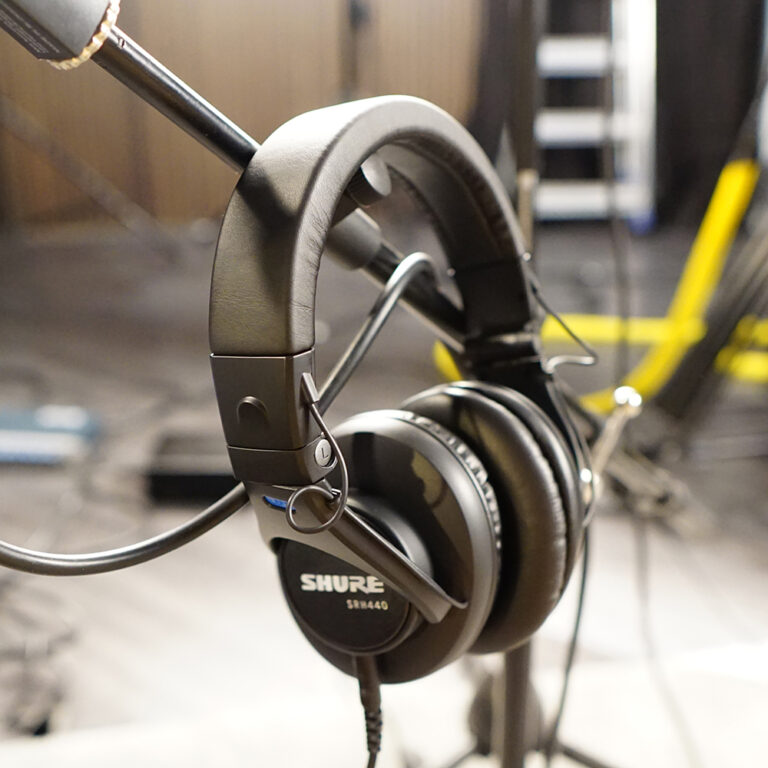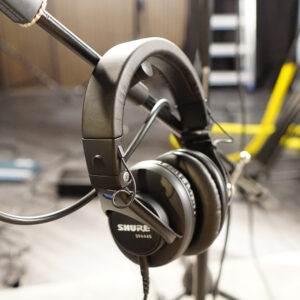 Throughout the Long Pond sessions, Taylor switches between two sets of studio headphones – one of which is the Shure SRH840. Whenever Taylor isn't using them, you'll see either Aaron Dessner or Jack Antonoff (her co-writers) wearing a set.
To fit inside our £900 budget, you can get the same Shure-brand quality from the more affordable Shure SRH440A, which gives you the clear audio you'll need.
You'll have a beautifully balanced frequency response that delivers outstanding sound, while the cushioned circumaural design means you can play a complete session in comfort.
What's more, the ear cups also reduce background noise, allowing you to immerse yourself with vocals and guitar in isolation.
Shop now | Shure SRH440A Professional Headphones
Shop now | Shure headphones
Audio interface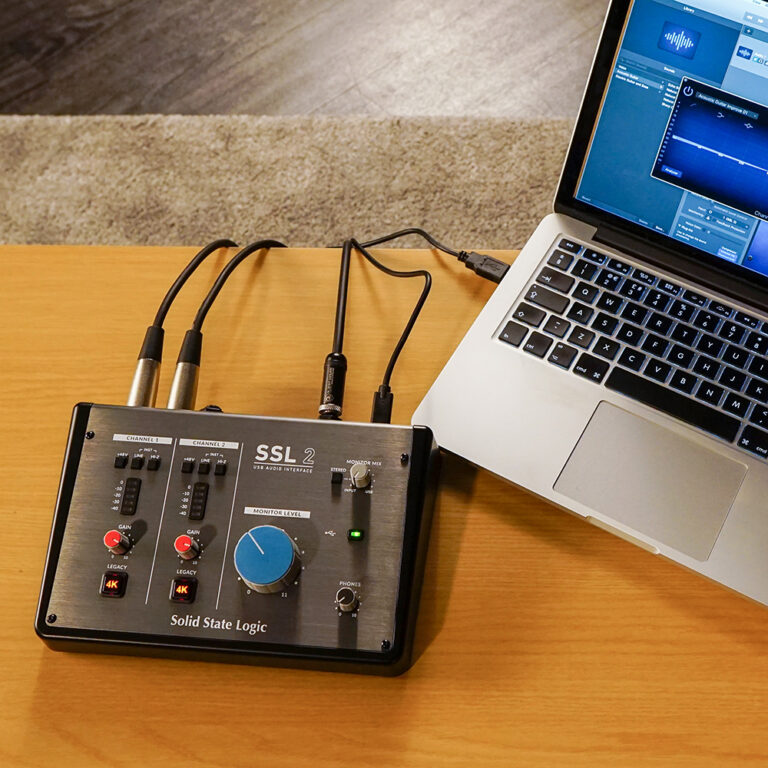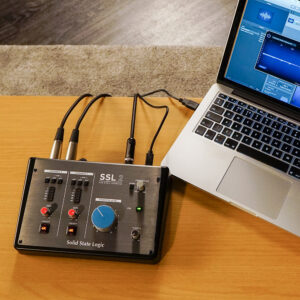 Audio interfaces act as the bridge between your computer and other studio gear. They allow you to connect all your gear and turn your computer into a recording studio with the right music software.
The key to choosing an audio interface is finding one that will help replicate the distinct character of the Long Pond sessions. We recommend the SSL 2 2-Channel USB as it has the perfect features to make sure you do just that.
In addition to dedicated inputs for your two mics and headphones, this interface comes with a "Legacy 4K" switch. When triggered, this feature adds twinkling high-end and vintage saturation based on flagship console preamps from Solid State Logic. The result is a classic, inspiring tone that's full of life.
The SSL 2 comes with an SSL production pack including plugins, DAWs, samples, loops, and virtual instruments. So, you can tweak and experiment like a mad woman until you sound perfect.
Shop now | SSL 2 2-Channel USB Audio Interface
Shop now | Audio interfaces
Acoustic guitar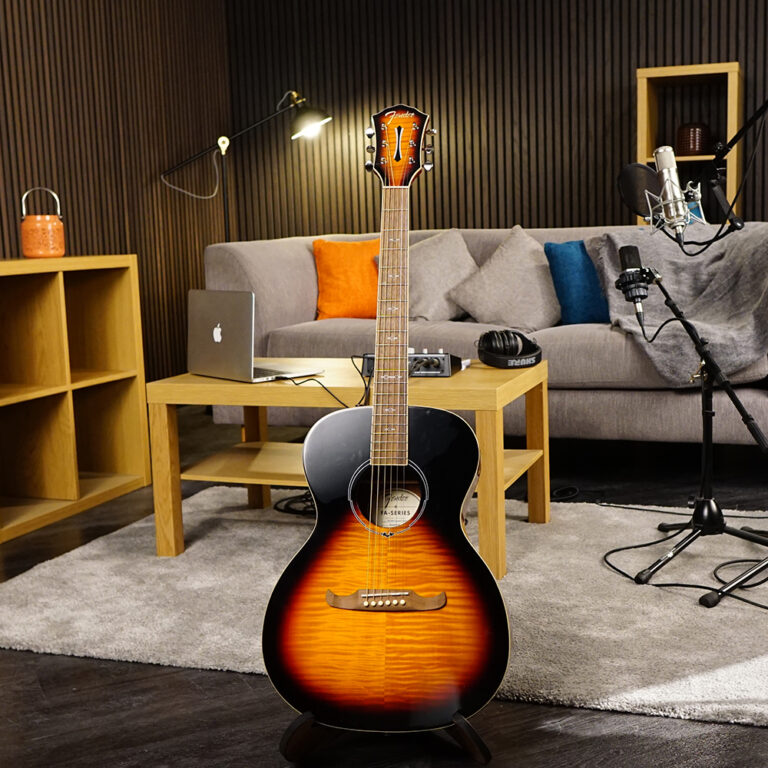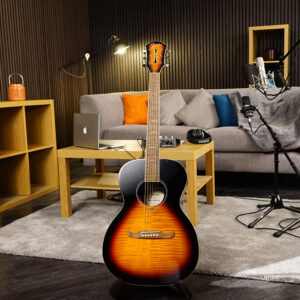 The key to the Long Pond Studio sessions is vintage, and the main guitars that are used in the documentary are modified versions of a 1959 Silvertone 604 and a mid-'60s Kay K3500.
As explained by Aaron Dessner (when speaking with Taylor about composing Invisible String), each guitar has been renovated so that the bridge deadens the strings for an incredibly unique tone. Sadly, this means you can't purchase the exact models, but we've found the next best thing.
To get the Long Pond guitar sound, the first things that come to mind are vintage style and body shape. With the Fender FA-235E, you get both. It's not all about the style though. You'll also get substance thanks to a mahogany body and flame maple top that help the guitar pack a real punch.
Fingerpicking delicate melodies like Taylor's track "the 1" and strumming the sweet chords in songs like "seven" will come naturally with this electro-acoustic. An Indian laurel fretboard and bridge help keep your tone grounded with rich undertones, perfect for reaching the depths of Taylor's more bluesy songs.
Shop now | Fender FA-235E Concert Electro Acoustic
You should also check out…
If you're looking for another Taylor Swift-style acoustic to add to your collection, then the Taylor Baby TS-BTE and TS-BT signature models are perfect.
You'll also need a strap to keep your instrument attached to you at all times. Something like the Taylor Guitars Taylor Swift Signature Guitar Strap should suffice!
Find out more
We have an extensive range of home recording equipment to choose from – so you can recreate the Long Pond Studio to the very last detail.