Ever wanted better light shows but find DMX control too daunting? Chauvet DJ ILS lights are here to help.
What is ILS?
Chauvet DJ's Integrated Lighting System, or ILS, is designed to make coordinated, professional-grade light shows possible for anyone.
Before, you would need in-depth knowledge of DMX – and all that comes with it – if you wanted an integrated lighting setup.
But with an ILS system, such expertise isn't necessary.
Using the new GigBAR Move + ILS as the brains, you can perform automatic, sound-active, and manual programs with multiple ILS fixtures.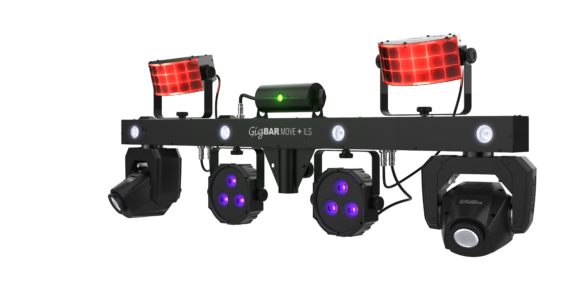 Each individual ILS fixture facilitates the GigBAR and corresponds to a light/effect type that is part of the GigBAR. So if you have an Intimidator ILS Moving Head, its movements and effects will correspond with the GigBAR's moving head.
This results in full integration of all your lighting fixtures, without complicated DMX programming.
GigBAR Move + ILS
It's true, the GigBAR Move + ILS is the star of the show of Chauvet DJ's new ILS lineup. You need it to take advantage of ILS control – but it is well worth taking the leap for.
It features two LED pars, two moving head spots, two derbies, a laser, and strobe lights built into the crossbar.
This new version of the crossbar has increased wattage, so there is a higher output on the lights overall. Blue has been added to the laser, too.
These can be used in automatic, sound-to-light, and manual modes. Even within these modes, there are lots of options for deeper configuration. But don't think this is difficult to do; the included RF remote makes it easy.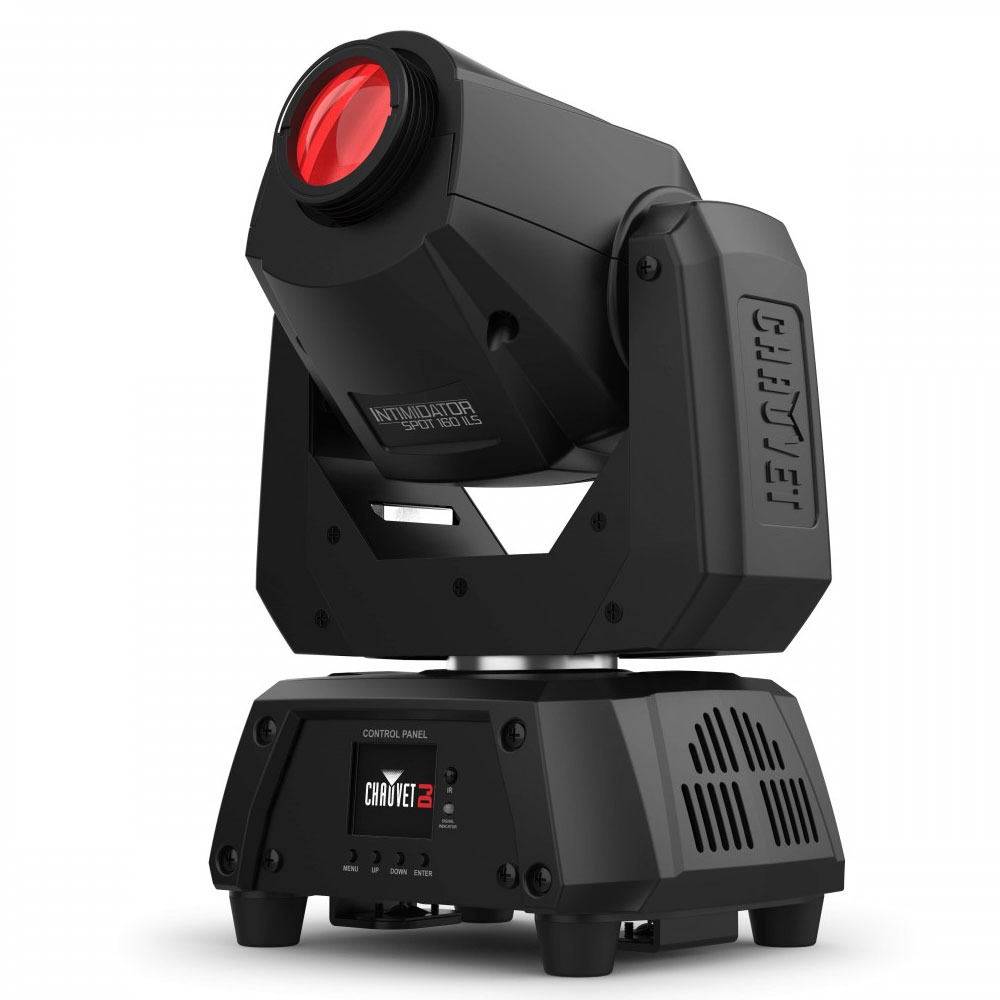 RF Remote Control
Instead of IR, like previous models, this GigBAR uses an RF remote. This means there's no need to point, you can use the remote from anywhere within range of the GigBAR. And this is amazing for high-pressure events.
Using the remote, you can select specific colours, toggle the head-moving speed, switch speeds, adjust transition types, and much more.
There's even a freeze button that stops all motion but keeps all lights on – which is useful if you need to make an announcement, but don't want to ruin the mood.
You can also turn different effects on and off individually. For example, if it's an emotional moment – such as a first dance –  you can turn all strobe effects off.
And if you have other ILS compatible lights, any changes you make will be applied to them too.
Expanding your system
While the GigBAR Move + ILS is the core of any ILS system, it's not the main benefit of ILS. The main benefit would be the seamless coordination with other ILS fixtures.
Any Chauvet light with "ILS" at the end of its name is compatible with this system. If you connect via DMX cable, normal rules apply and you can connect up to 32 fixtures.
If you want to go wireless, every ILS light has a USB slot for Chauvet DJ D-Fi units. And there is no limit to the number of fixtures you can use for this connection method!
Each fixture works with the GigBAR and synchronises the way you set it. The GigBAR, itself, is divided into two halves, and you can set your light to follow either one. You can also use a mirror mode, which inverts the actions of either half, creating an impression of a complicated lighting show, when, really, it's all quite easy.
So, with ILS fixtures, you can keep expanding your rig without the worry of complicated DMX programming. That's something most people don't want to deal with!
You could get some Kinta FX ILS Multi-Effects lights for more onstage excitement, or more wash lights, such as the Slimbank Q18 ILS, for changing the atmosphere. And there are loads more to choose from too.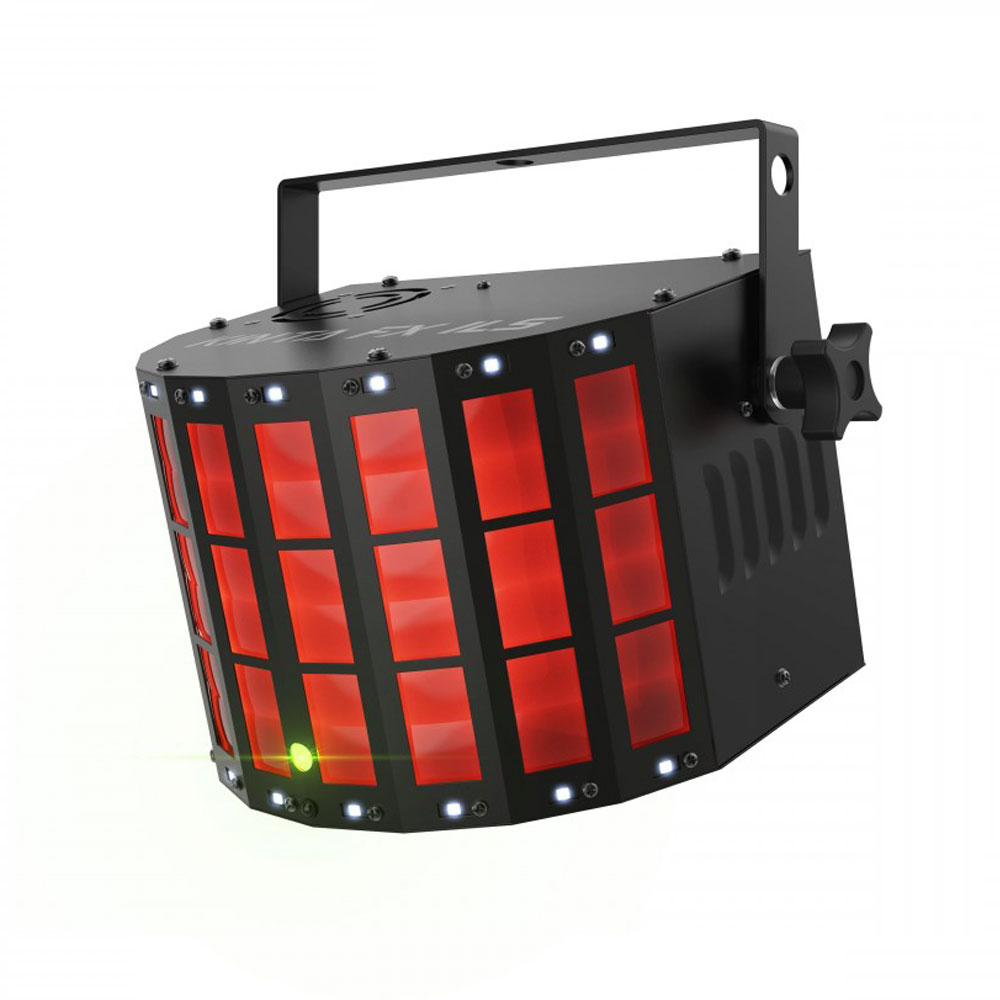 Why is Chauvet DJ ILS worth it?
An ILS system makes it easy for anyone to have stunning light shows.
I've used DMX desks – they're not fun. They also take some time to learn, or even just set up. The integrated, remote control that ILS offers is ideal in this regard.
You'll save on set-up time, have easy control, and make amazing, coordinated light shows in the process. What's not to love?
And don't think this is just for amateurs either. If you're a pro DJ, this will save you time and effort. You'll be able to fully focus on your banging setlist instead.
Not convinced? Watch our Chauvet DJ ILS video to get a different perspective and see the lights in action.