The BOSS TB-2W is a brand-new take on the classic Tone Bender fuzz pedal, recreated by BOSS's premium WAZA division in collaboration with Sola Sounds.
---
The Tone Bender Origin
You might not have known it, but you have almost certainly heard a Sola Sound Tone Bender. It is a legendary noise. We're talking about a pedal that helped forge the sound of some of the most influential guitar players of the 20th Century. Jimmy Page. Jeff Beck. Mick Ronson. They've all employed this hallowed fuzz box on tracks that made them legends.
The original Sola Sound fuzz was produced by Macaris Musical Instruments in London, back in the mid '60s. There were a bunch of different versions, enclosures, components, numbers of knobs, and even different brand names. And while the configuration may be different, they were all Tone Benders at heart, and as such, all fantastic fuzz pedals.
---
Joining Forces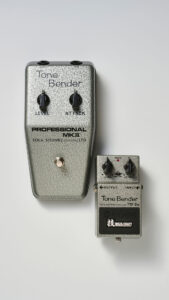 It's quite fitting that BOSS, another legend in the pedal world, has now joined forces with Sola Sound to produce the Boss TB-2W Waza Craft Tone Bender. This isn't the first BOSS collaboration; back in 2017 they teamed up with JHS Pedals to create the awesome Angry Driver. But this is different – this is a Tone Bender!
Based on the classic MK-II version of the Tone Bender, this collaboration is an exciting fusion of the original Sola Sound design with BOSS's precision engineering and unbeatable build quality. BOSS has worked tirelessly with Macaris and other fuzz pedal experts to produce a pedal which could quite possibly be the ultimate Tone Bender.
Check these videos with Ant Macari and Yoshi from Boss explaining the story of the TB-2W.
---
BOSS TB-2W Tone Bender Ep.1: Sola Sound story by Ant Macari
---
BOSS TB-2W Tone Bender Ep.2: BOSS story by Yoshi Ikegami
---
Vintage Quirks, Modern Solutions
The original Sola Sound units sound incredible, but they are certainly not without their drawbacks. Germanium transistors, the spluttery heart of the pedal, are hard to come by, and they're naturally inconsistent. BOSS has managed to source and test enough of these transistors to produce this limited run of pedals, hand assembled by their Waza Craft team in Japan.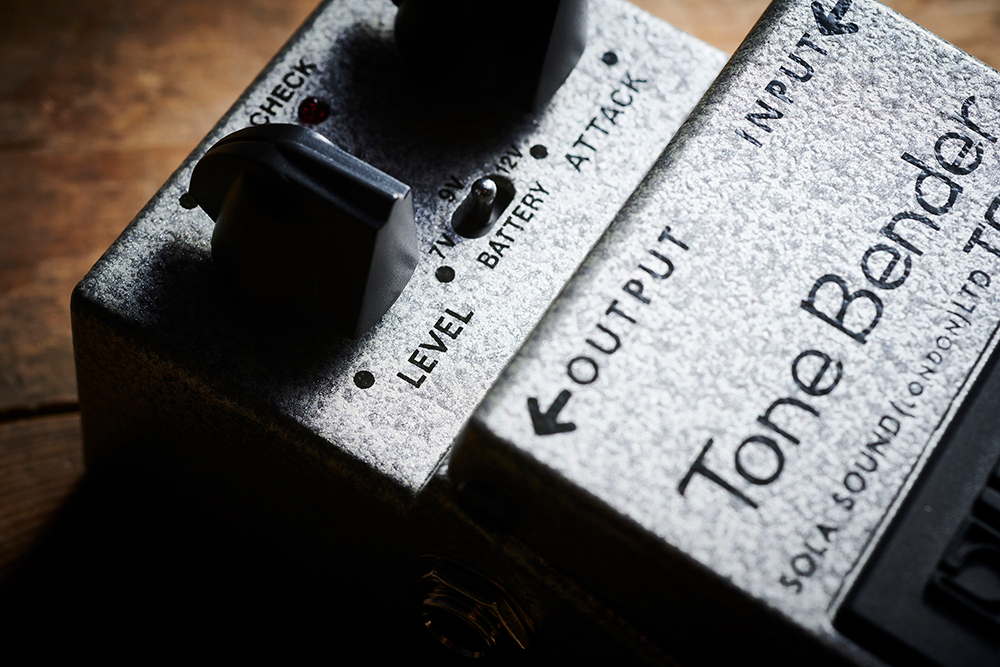 Voltage has always been an issue with old fuzzes too, with originals sounding better or worse depending on how old their batteries were! To recreate this functionality, BOSS has given the TB-2W a 3-way voltage selector so you can choose your perfect response.
The TB-2W also features switchable buffered or true bypass, meaning it will play nice with your other pedals, no matter how vintage or modern your setup is. Crucially, all of this has been squeezed into a standard sized compact pedal, which means it will actually fit on your pedalboard and take a beating on stage and in the studio.
The scarcity of components for these pedals means they're strictly limited to 3,000 units worldwide. If you want to own a piece of history with roots stretching back to the golden age of rock guitar, you know what to do!
Shop now | BOSS TB-2W Waza Craft Tone Bender Fuzz Pedal