Just like you, many of us were once beginner DJs. The world of DJ gear can seem overwhelming, but when you're just starting out all you really need is a simple setup with a few key pieces of equipment. We're here to help you find everything you need to practise at home, develop your skills, and – most importantly – have some fun! Let's get straight into the gear.
---
What You Need to DJ
The big decision – a DJ Controller setup or a Turntable & Mixer setup?
Laptop with DJ software (if you choose the DJ Controller approach)
---
DJ Controller – for DJ'ing with a computer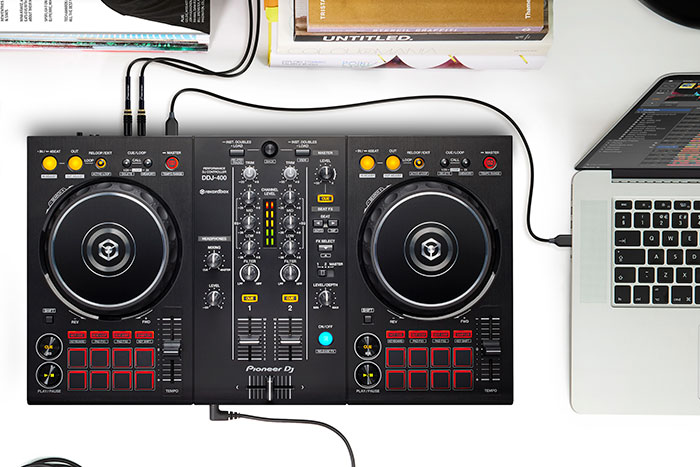 A DJ controller lets you DJ with digital music and a computer, instead of with traditional vinyl. DJ Controllers often feature two decks and a mixer combined in a single unit, so you'll get the complete DJ experience, but with a digital setup. If you want to DJ with your iTunes collection or other digital music, this is the way to go.
DJ Controllers connect to your laptop via USB, so it's easy to get set up. You won't need more than a 2-channel DJ controller to grasp the basic techniques of DJ'ing as these will let you mix from track to track. Many controllers feature additional production tools such as performance pads for triggering hot cues, loops, and samples. You'll also find some controllers with mic inputs, built-in effects, and other handy DJ tools.
DJ controllers often come complete with DJ software to get you started on your journey, letting you import your curated collection of music to mix to your hearts content.
Shop now | DJ Controllers at Gear4music
Here's a few controllers you could check out.
---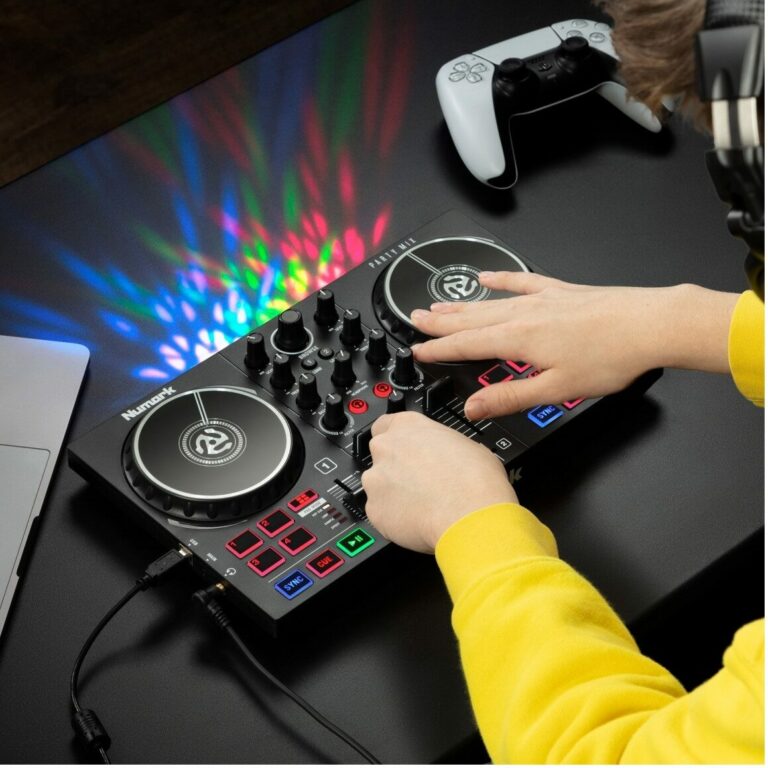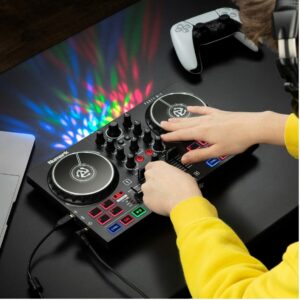 This is a great little starter controller. It's compact and has the essentials you need for DJ'ing – volume faders, EQs, and free Serato DJ software.
Shop now | Numark Party Mix II 2-Channel DJ Controller
---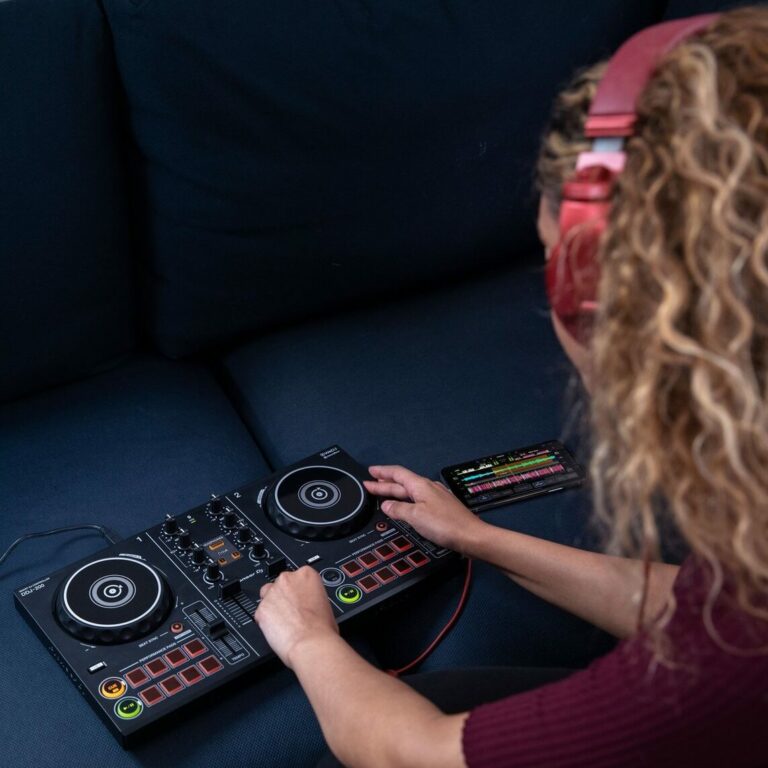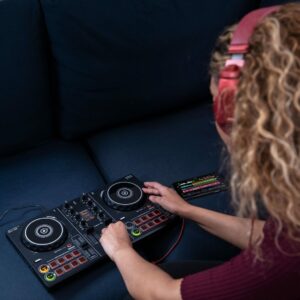 You can DJ with either your smartphone or laptop with the DDJ-200. Once you've downloaded Pioneer DJ's WeDJ app, you'll be able to DJ with your phone's music library; perfect if you just want to get straight on and DJ. There's also some cool transition FX, so you can transition smoothly into the next track with the twist of a knob.
Shop now | Pioneer DDJ-200 Smart DJ Controller
---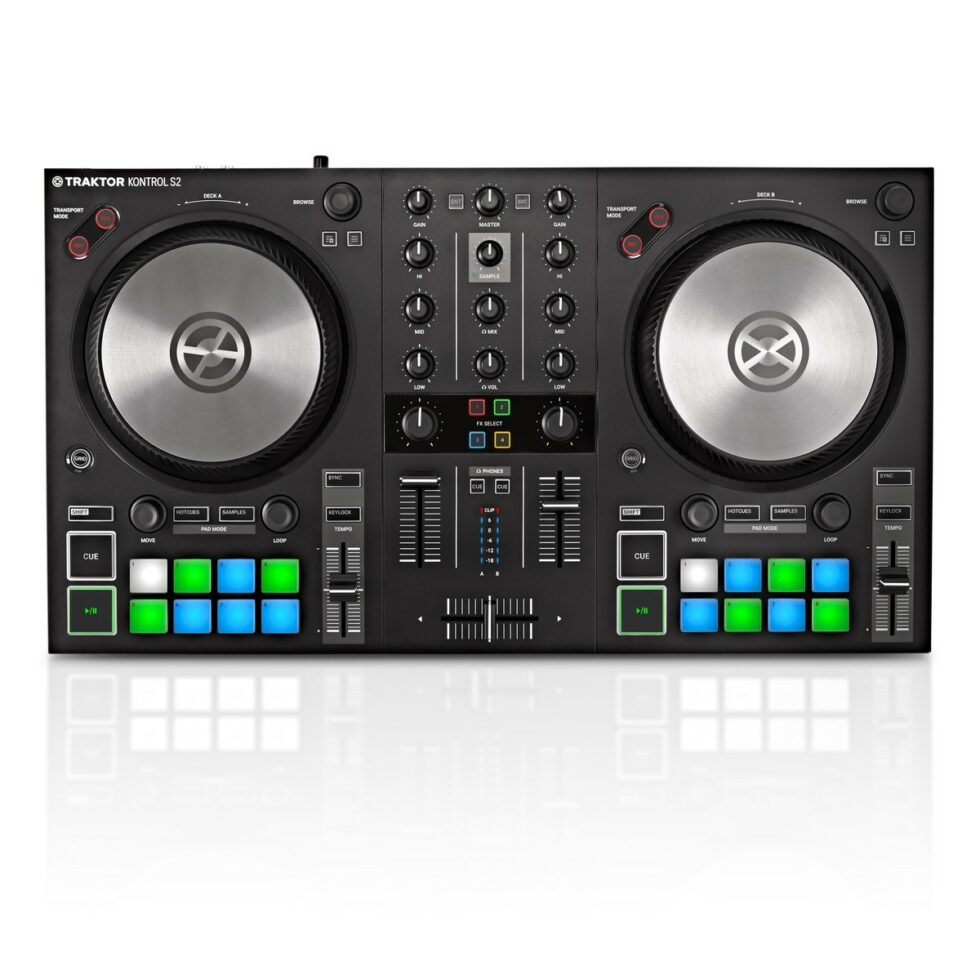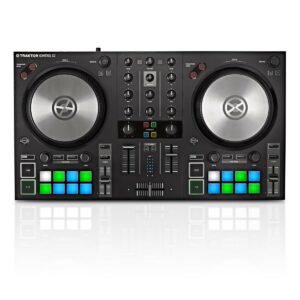 Check out this portable, USB-powered, club-ready DJ controller. Using Native Instruments' included Traktor Pro 3 software, you'll get mixing in minutes with NI's own Getting Started videos and series of 'TruTorials'. This controller is the perfect gateway to DJ'ing – you'll be able to practice your skills on the same software used by the professionals.
Shop now | Native Instruments Traktor Kontrol S2 MK3
---
Turntables and Mixer – for DJ'ing with vinyl records
The traditional method to DJ'ing involves a twin turntable and mixer setup. Before the days of digitised music collections and laptop integration, a DJ setup would often be very humble and non-flashy but does lend itself to very creative performances. Turntables and mixers come in a variety of different shapes and sizes, all doing similar jobs with slightly different variations. Below we have included some of our favourites that blend functionality and usability at a great price.
Shop now | DJ Turntables
Shop now | DJ Mixers
Here's a great combo to get you started with vinyl mixing
---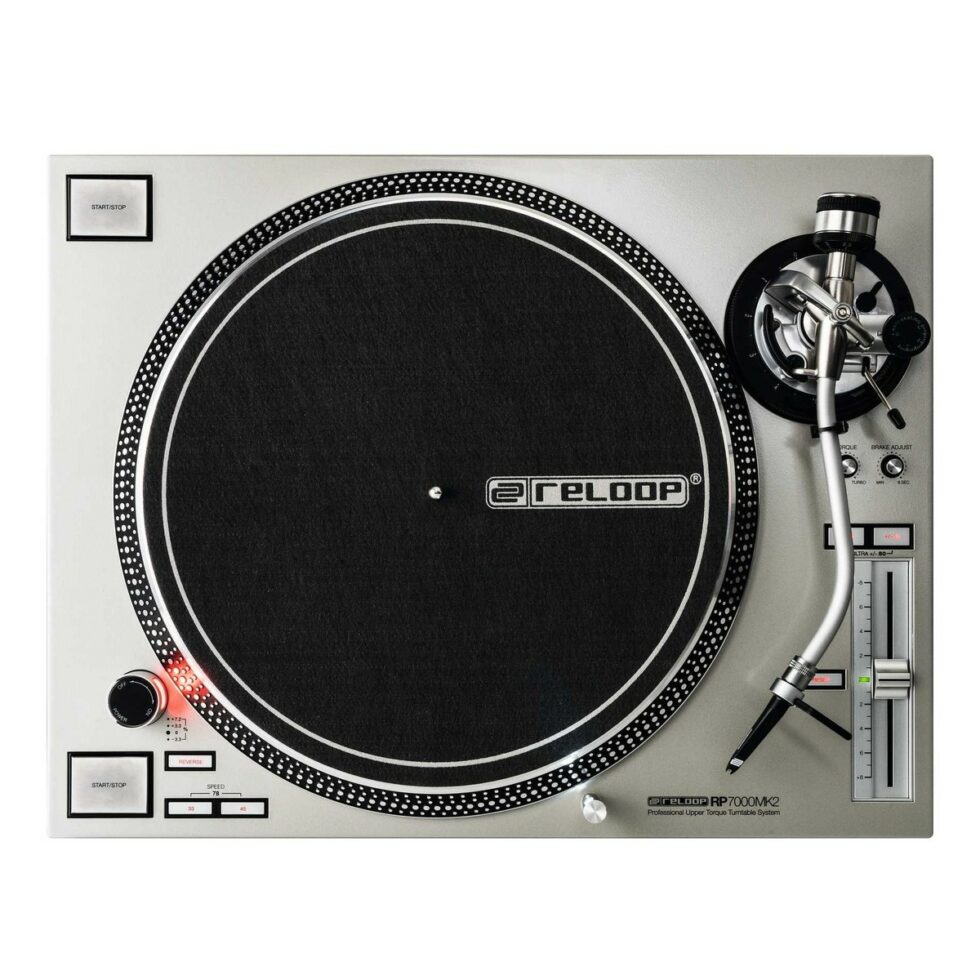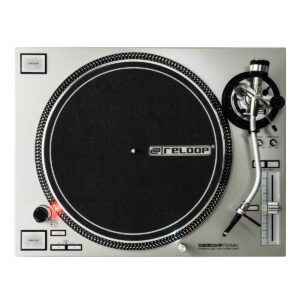 Features adjustable speed for beatmatching, as well as a large start/stop button. It also has shock-absorbing feet that ensure it stays in place and minimises external rumbling or unwanted vibrations when playing music loud.
Shop now | Reloop RP-7000 MK II, Silver
---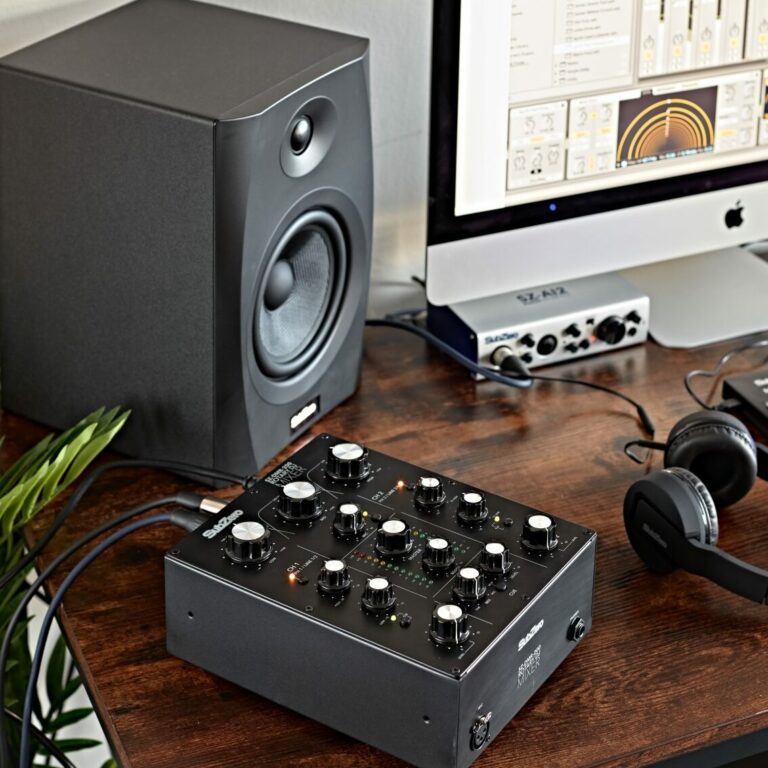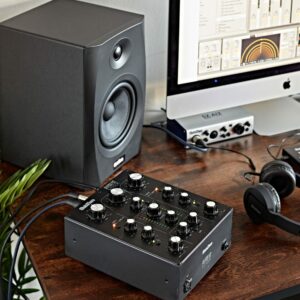 It's got all the essentials – volume dial, three-band EQ, CUE mix for headphones and a large LED level indicator. Easy, simple to use, perfect for starting out.
Shop now | SubZero 2 Channel Rotary DJ Mixer
---
Laptop with DJ Software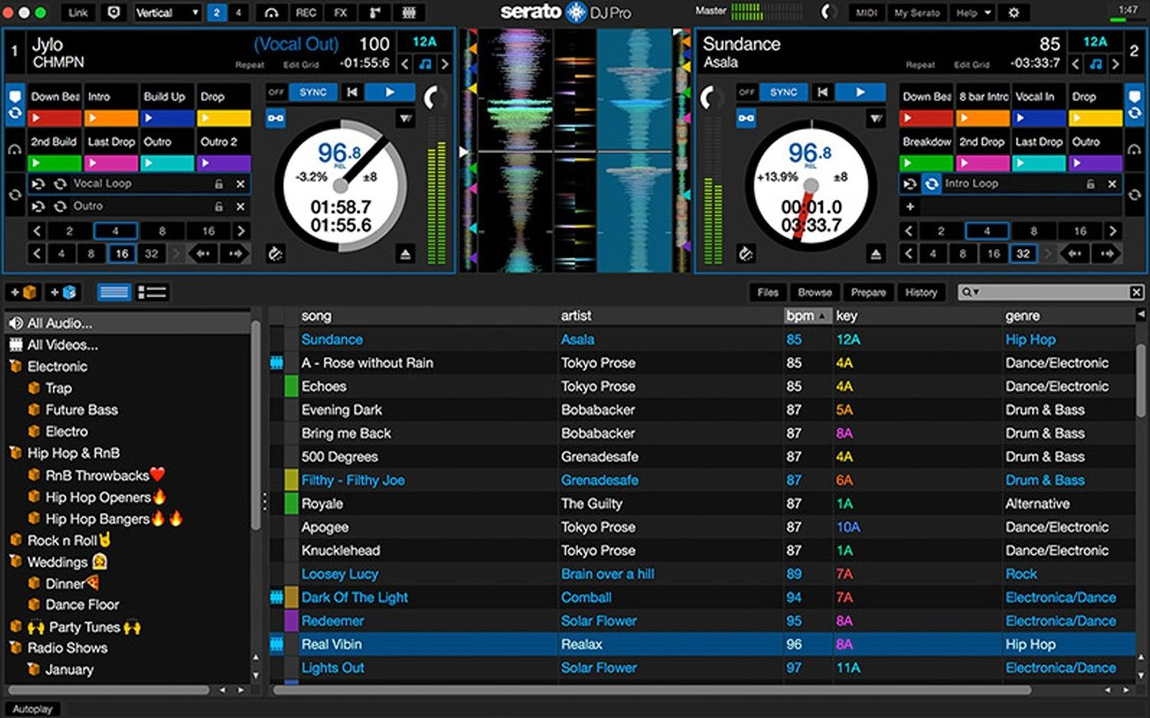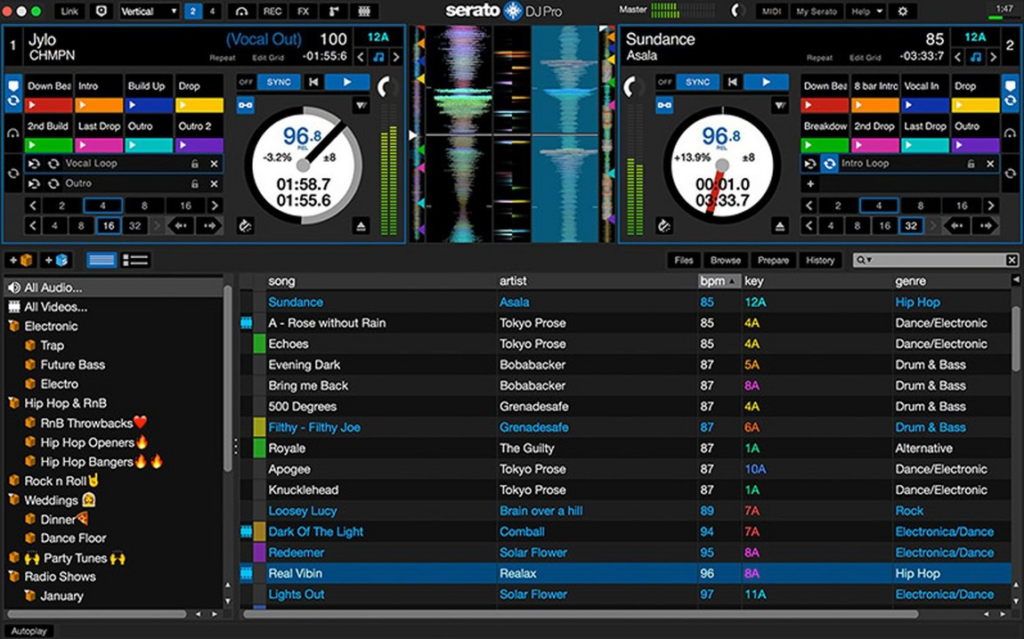 Your laptop is the brains of the operation. This will hold your digital music collection that you cue up in your playlist for creative mixing and beat matching. There are many different variations of DJ software available that all feature professional tools to do your job effectively. Two of the most popular software programs available currently are Serato DJ Pro and Rekordbox, both of which offer fantastic integration to many DJ controllers for a seamless setup and easy to use performance tools.
If you're struggling to make a decision, it is worth researching the controller you want to purchase as often these will come complete with software. This lets you get a good feel of what it is capable of and should inform you if you want to change software depending on your needs.
Shop now | DJ Software
---
Speakers/Studio Monitors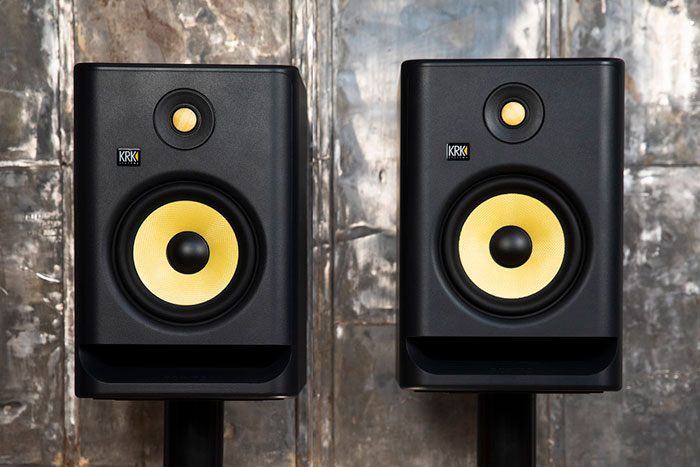 A pair of studio monitors is an ideal way to listen back to your tracks and mixing to make sure it will sound great on larger speaker systems in live music venues. They let you hear all the details of your mix and provide you with a more interactive experience that lets you get in the groove more so than any other way of listening back to your music.
It's worth remembering that the bigger the studio monitor, the more headroom and bass you'll achieve in your sound. Bigger monitors means more bass and this may not always be ideal for small, compact home studios.
Bigger rooms with more space means that you could invest in larger speakers or even a subwoofer to your setup for a really punchy sound – it'll make you feel like you're playing mainstage at Tomorrowland!
Shop now | Studio Monitors
---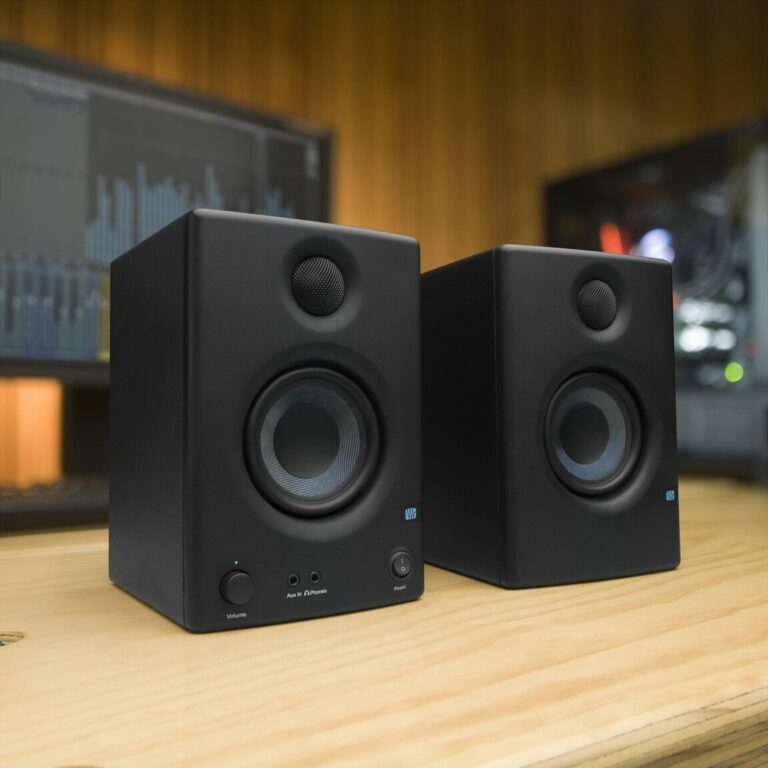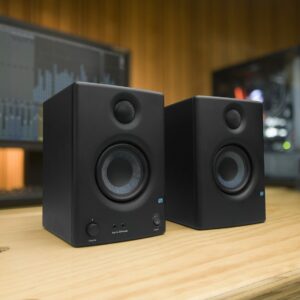 Ideal for multimedia and DJ purposes, the bi-amplified design ensures even response across the full frequency range. A wealth of connectivity options ensures that no matter how you're setting up your DJ system, you will always be able to fit in these speakers.
Shop now | Presonus Eris E3.5 Inch Active Multimedia Monitors, Pair
---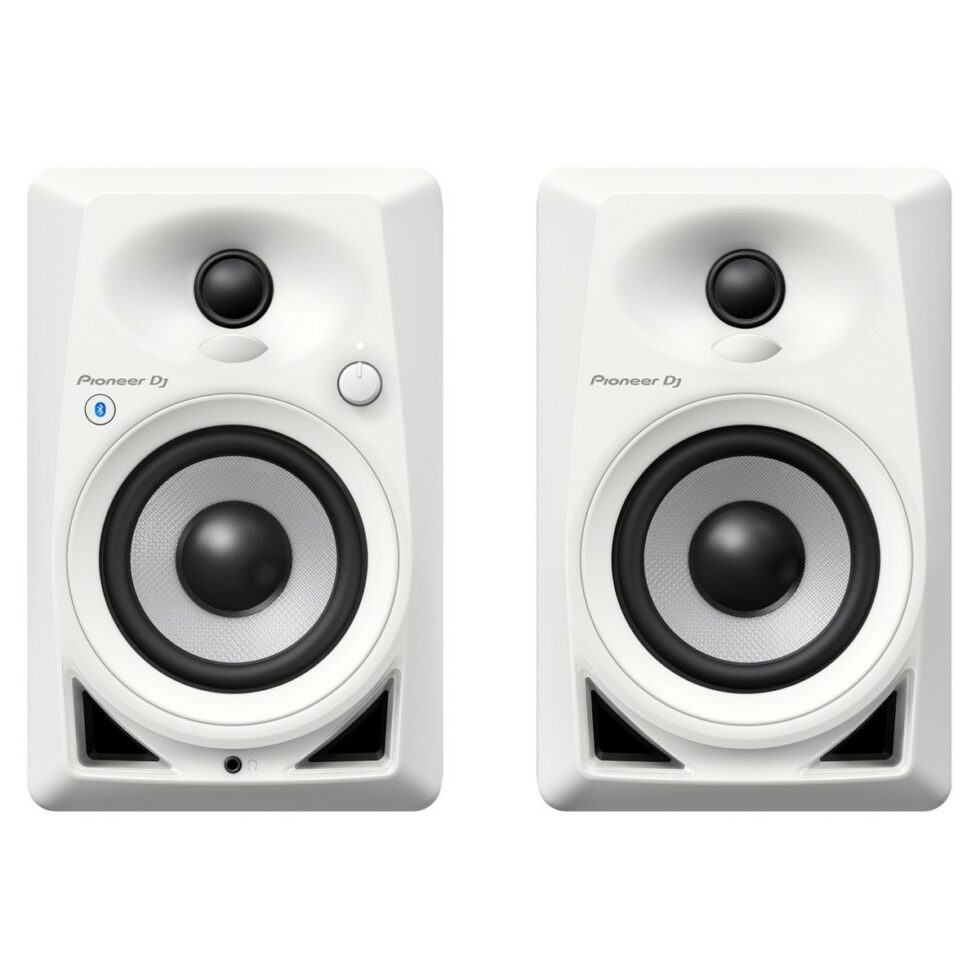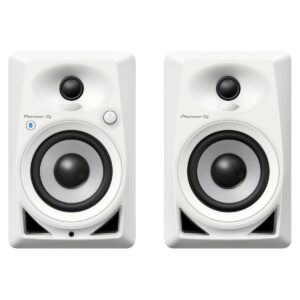 The ultimate compact studio monitor. Specifically designed for DJ's and producers, these 4-inch monitors feature the added bonus of Bluetooth connectivity for wireless music streaming. Constructed with a front-facing bass port, you can be sure that all of your deep sub will be accurately presented with punch and power.
Shop now | Pioneer DJ DM-40BT Desktop Monitor Speakers With Bluetooth, White
---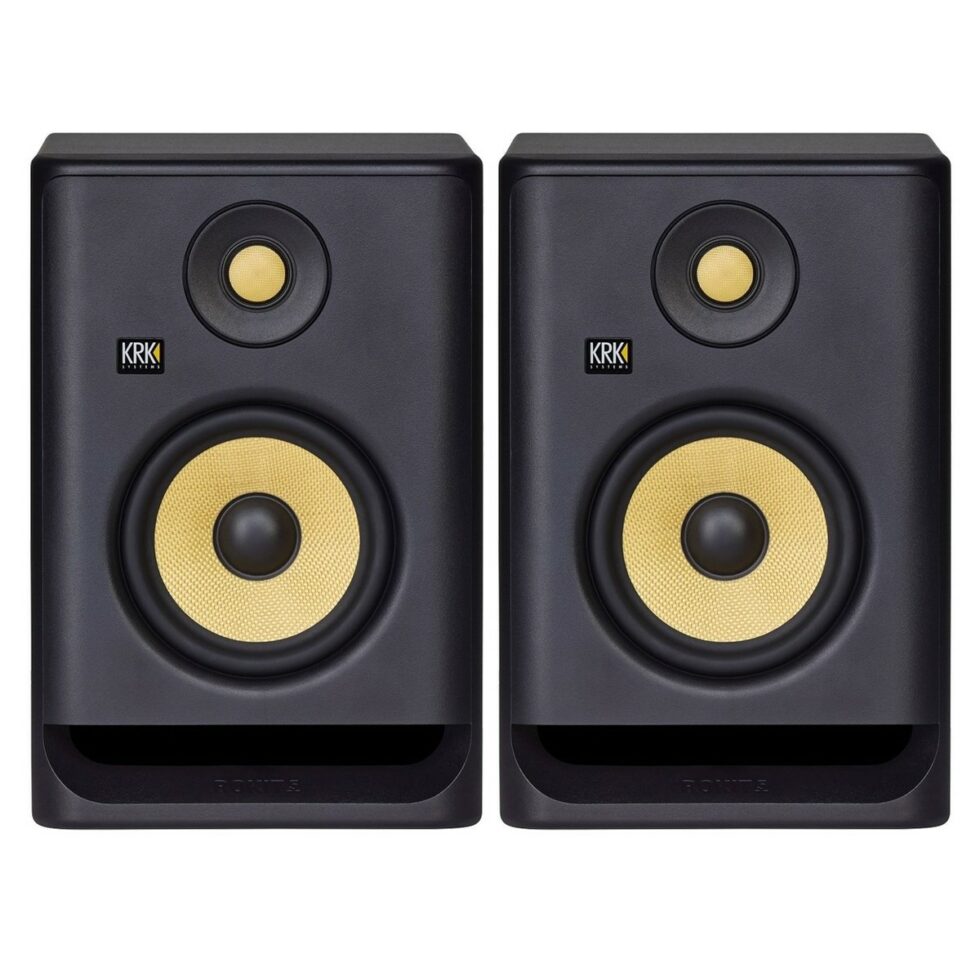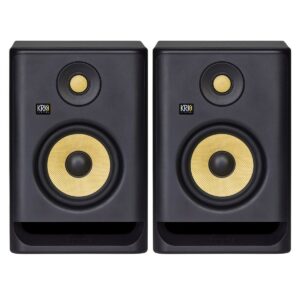 Hugely popular, the KRK Rokit series are a fan favourite amongst DJ's for their thumping sound with plenty of headroom to crank the volume. A clear and focused sound ensures accurate recreation of your mix to give you a better idea of how your mix will translate on live venue speakers. The distinctive black enclosure with yellow trimmings means you'll not only sound great, but look good too!
Shop now | KRK ROKIT RP5 G4 Studio Monitors, Pair
---
DJ Headphones
The most convenient way to monitor and listen back to your mixing, a good set of DJ headphones is an essential tool. Block out outside noise and listen in more detail to your mix to ensure you have your cue set up correctly before playing it through your home monitors or front-of-house PA. The perfect DJ headphone will not only be extremely comfortable for long listening periods but should be closed-back for optimised sound isolation.
Shop now | DJ Headphones
---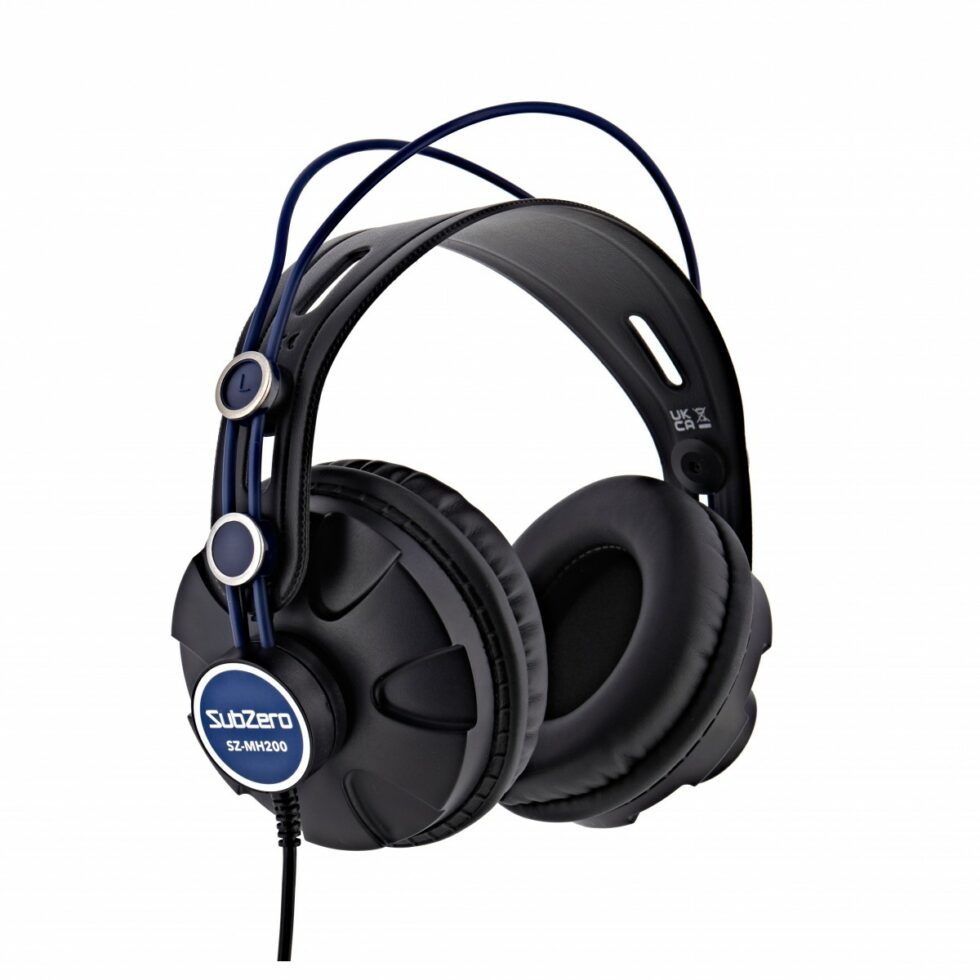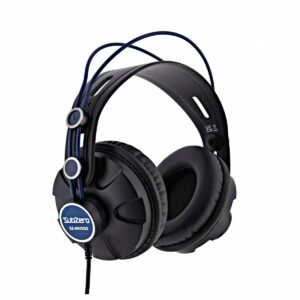 Specially designed for studio and recording – perfect for DJ'ing at home. These closed back earphones offer excellent value with a punchy sound and over-ear design for maximum comfort.
Shop now | SubZero SZ-MH200 Monitoring Headphones
---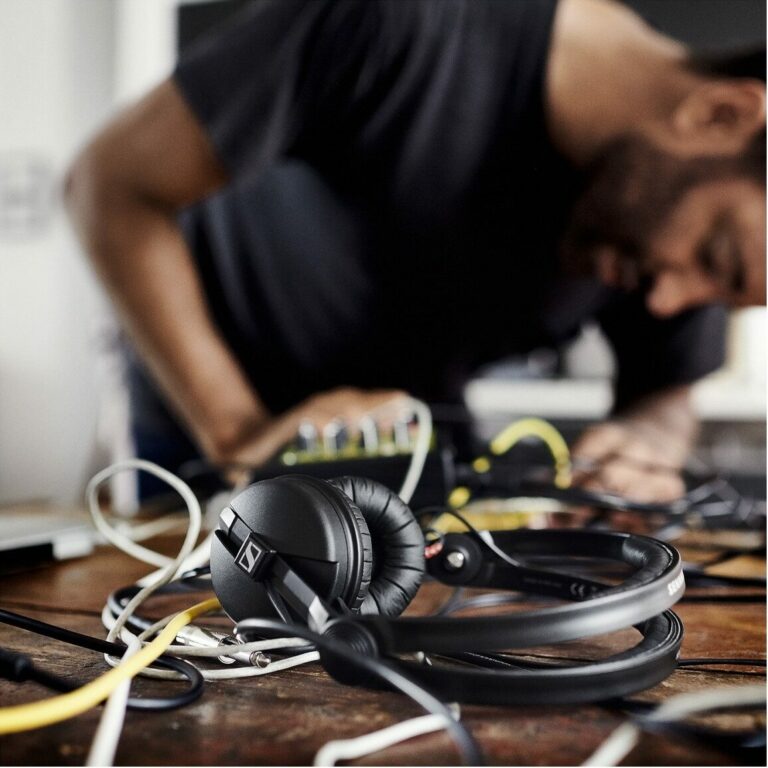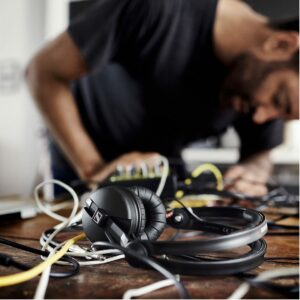 An industry classic. Featuring an aluminium voice coil to ensure excellent transient response and signature Sennheiser sound, these are ideal for listening back to punchy electronic music. Compact design that features an iconic headband and flip-away earcup lets you listen for prolonged periods, even with single-sided listening.
Shop now | Sennheiser HD 25 Headphones
---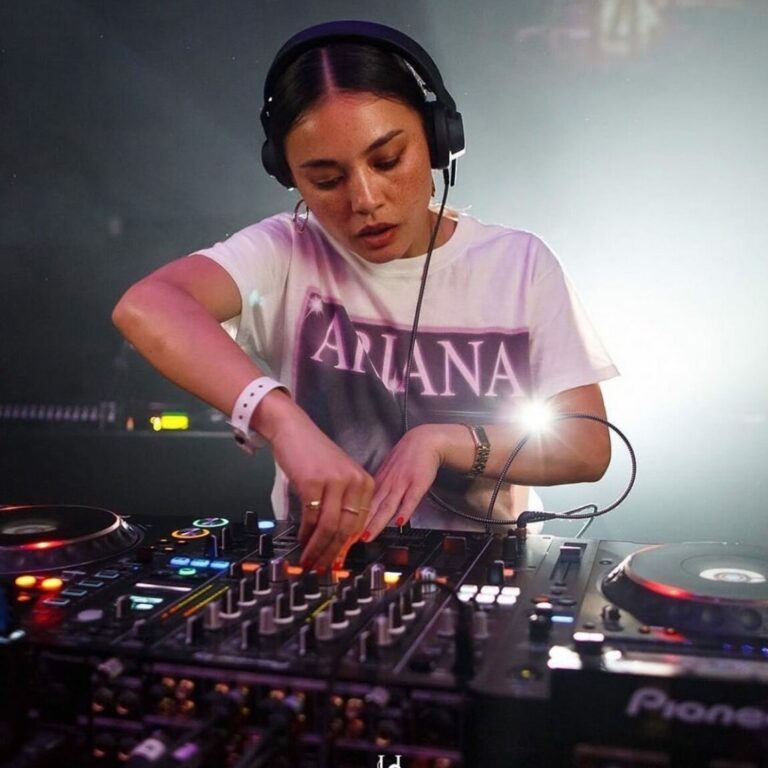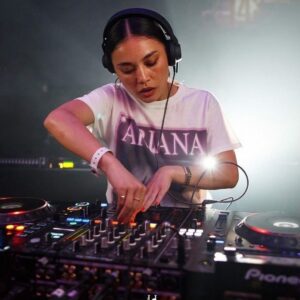 Specifically designed for DJ's, these modular headphones let you customise your design to fit your needs. A titanium-coated speaker produces powerful, thumping bass with crystal clear fundamentals to ensure you can hear your low-end even in loud nightclubs.
Shop now | AIAIAI TMA-2 DJ Preset 2021
---
Cables
Of course, without cables you can't make the magic happen! The least glamorous part of your setup, but an essential for connecting everything together. The more you expand your setup, the more cables you'll need so it's always worth stocking up on cables, whether that's RCA, USB, XLR or ¼-inch Jack cables. A good point to remember, it's always worth buying multiples of each should any of them fail on you during a performance.
Shop now | DJ Cables
---
Practise and Have Fun
Now that you know what you need to set up your own home-DJ studio, all that's left to do is to fire up your gear, practise and most importantly have fun. Why not take a look at our extensive range of products available to see how you can expand your setup in the future?