Unless you've been living under a rock, you'll have surely heard about the exciting new launch of ADAM Audio's brand-new series of studio monitors – the A-Series. Building on the success of their esteemed AX Series, the A-Series takes ADAM's hallmark studio monitors into a new age, with a plethora of new additions to keep your music at the top of its game for years to come.
But what exciting new features can we look forward to? We've sat down with ADAM themselves to ask all the questions you need to know about their milestone launch, and what the new range can do for your sound. Let's begin!
---
Why did you decide to bring out this new range of studio monitors?
"The main reason why we decided to design the new A Series is due to the age of The AX range, which has been in the marketplace for 13 years. But how do you top such a successful range which has now become an industry standard?   So much has changed over the years, and we want to keep up with the latest trends whilst providing the best monitor for the end user. So, for that reason, we are using the most up-to-date materials, technical innovations, advanced DSP, and manufacturing processes – hence the new re-design."
---
What improvements can we see with the new A-series, compared to the AX range?
"Let's start with the new models. There are now 2 three-way systems (A77H and A8H); new bespoke amplifiers; wave guide; dome cone hybrid midrange woofer; new bass woofer (multi-layer mineral composite; A Control software; DSP; Sonarworks SoundID room correction integration; and preset voicing options."
The result?
"The A Series studio monitors offer stunning clarity with low distortion, which is adaptable to your ever-changing audio requirements, preferences, and environments. And let's not forget our extended five-year warranty, ensuring these monitors will continue to perform at their best for many years to come."
---
What are the benefits of implementing room correction software into your monitors with Sonarworks?
"Your room acoustics determine how your monitors perform in your room. So we thought it was important to have room correction as an optional function embedded into our new range to neutralise any anomalies you may have in your environment.   There are several benefits to having Sonarworks embedded into the A Series DSP. Latency is now 1ms, the release of computer CPU dependency for other audio applications, and it allows you to use your room correction as a standalone function without the need to turn on any other external equipment.     Sonarworks are market leaders in the room correction field, and are a company we have certainly admired for a while. So it was only natural that we decided to work with them and utilise their expertise."
---
Upgradeable firmware is something you guys have mentioned. What sort of upgrades, or additions can we expect with updates?
"Who knows what will happen going forward to ensure your monitors are future-proof? It is possible we could see opportunities to improve the product performance and functionality of your monitors. Rest assured, if we knew what these could look like now, we would already have done them!   Version 1 will be released with the launch of the new A Series and we have a bunch of A Control updates already scheduled for 2022, which will give our customers access to a multitude of new features. One example is accessibility for colour blind users. All of our users will be informed of future updates, all you have to do is join our mailing list via the MYADAM section on our website."
---
What does X-ART tweeter have to offer?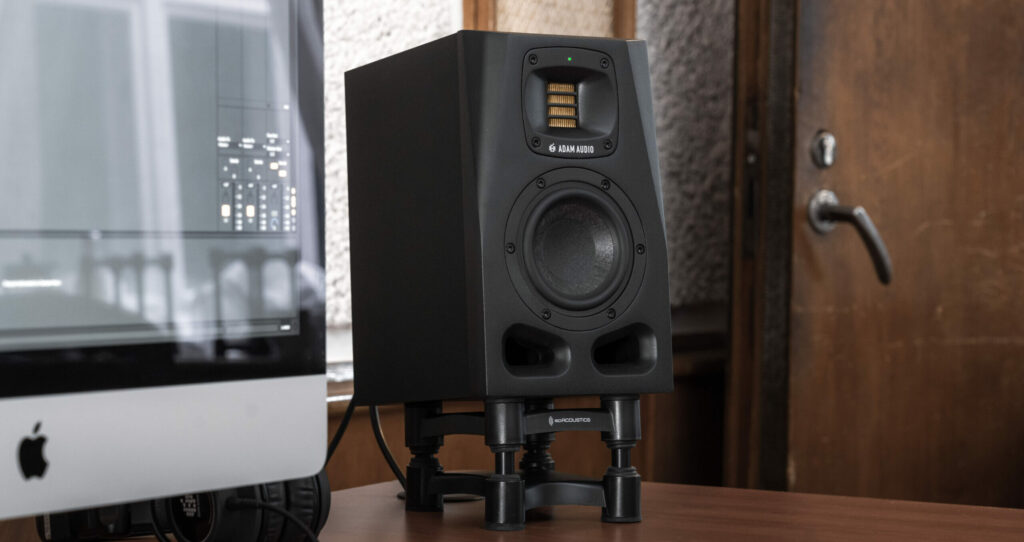 "Our X-ART tweeter (or Air Motion Transformer) is handmade in our berlin factory, with a careful eye on detail with optimum precision in mind. The end result is premium quality.   Our tweeter performs in a unique way to conventional cones, domes, or ribbon tweeters which operate using a 1:1 ratio in a piston-like fashion. The X-ART has the offering of a 4:1, making it more efficient and giving you a higher frequency response (up to 45kHz) with less distortion, minimising ear fatigue."
---
We see there is a voicing control on the back of the speakers. Can you explain what this means and why it's great?
"The new A Series comes with 2 onboard voice control settings which are accessible via the rear panel. The first setting "Pure" is objectively flat in anechoic conditions and – after adjusting the loudspeakers to compensate for the room conditions – this gives the most accurate sound.   The second is "UNR" brings backwards compatibility with the historical ADAM Audio sound, which offers a more vibrant and engaging sound quality (or a more fun sound.)"
---
Find Out More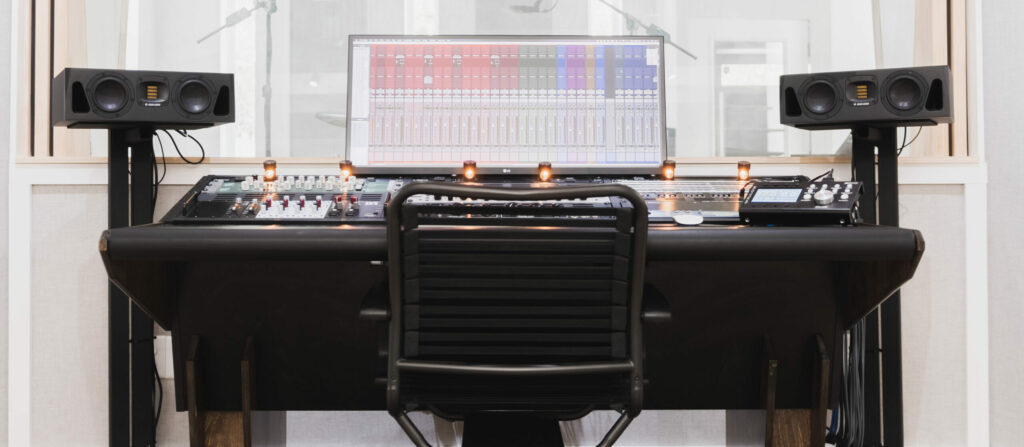 Excited about the A-Series Studio Monitors as much as we are? Explore and find out more about the groundbreaking new range from ADAM Audio below.