Have you been playing saxophone but the sound isn't what you want? Or do you want to improve your sound but don't have the budget? Then upgrading your mouthpiece is one way to get the sound you're after without breaking the bank.
Some things to consider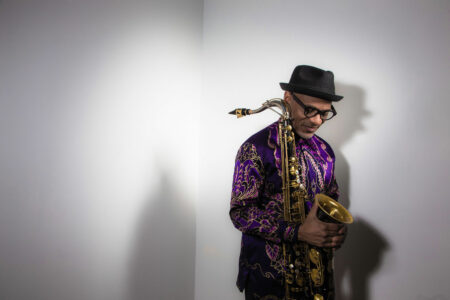 Before you start splashing the cash, there are a few things to keep in mind.
First of all, it's worth looking at your current mouthpiece. What is it that you play now and what is it not doing for you? Do you need a bit more volume? Do you want a brighter or darker sound?
The type of playing you prefer is also really helpful to access. Are you a soloist or do you play in a group? What type of music are you playing – classical, jazz, pop, or do you need something versatile?
Budget is another consideration. There are mouthpieces that are suitable at most price points, meaning you can make a big change to your sound by upgrading your mouthpiece rather than your saxophone.
There are also a few more technical considerations to make. Your reed choice can affect your sound too. Having a play on some harder or softer reeds might just fine-tune your sound and it might be that your reed strength isn't quite right.
Similarly, tip opening is something thing to look at. Getting a bit geekier here, the bigger the tip opening on the mouthpiece, the further the reed needs to move. So a hard reed wouldn't move as much as you need it to stop the sound. Conversely, a smaller tip opening with a soft reed would mean the reed is moving too much and the sound just stops.
It's good to find the right balance of tip opening and reed strength that is right for you. When thinking of tip openings, you need to consider your embouchure development. If you only play for a couple of hours a week, you might want to be a bit more conservative with your tip opening and not go too open. If you're a solid player and have a more developed embouchure, you might want to explore more open tip openings.
With all this said, let's have a look at some of our most popular mouthpieces!
After something more classical?
There are a couple of top picks within our classical selection. Common traits across classical mouthpieces are their warmth and a more closed tip opening which is often paired with a harder reed.
Selmer Paris S80 – C*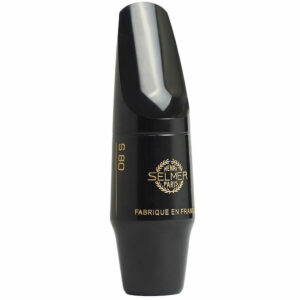 This is often referred to as your "first professional mouthpiece". It has become an industry-standard since its inception in the 1970s and is popular with many players to this day. Personally, I've had my C* mouthpiece since my teacher at university told me to upgrade from my Jupiter mouthpiece that came with the sax. It's still a trusted companion, even after all these years!
Selmer Paris are known for their premium saxophones – think of the classic Mark VIs. And this level of expertise extends to their mouthpieces. The C* gives a warm and broad sound across all the registers and this is thanks to a number of factors.
It's made from a rod of hard rubber which is expertly milled and hand-finished. Also, thanks to the unique square chamber, the mouthpiece gives you a little more projection and top-end emphasis.
Shop now | Selmer Paris S80 
Theo Wanne Water ART, 3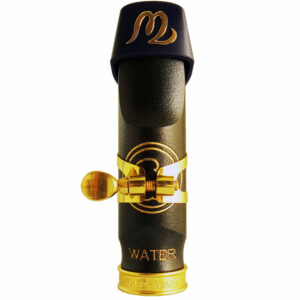 Theo Wanne are a premium brand of mouthpieces, but they've recently brought out this affordable classical mouthpiece. These mouthpieces are described as magical and this one, in particular, is made using the black ARTs – almost literally!
The material that is used is called black Acoustic Resonance Technology. It resonates more than the vintage hard rubber which gives you an even fuller sound.
Another great feature of this material is that the colour doesn't change over time, so you're mouthpiece will always look fresh.
The designs for Theo's mouthpieces are superbly unique, and they're certainly worth exploring as they're so different to others on the market. Plus, they're favoured by top saxophonists around the world, including Mindi Abair, who has her own design.
A number of features are included on this Water ART mouthpiece, such as the Shark-Gill Baffle which essentially means that you get a crisp and articulate sound.
Shop now | Theo Wanne Water ART
Or something more modern?
A brighter, free-blowing mouthpiece would be very different to a darker, more classical mouthpiece, like night and day.
If you're after an NSFW mouthpiece for those more raucous gigs, there's a whole range of mouthpieces out there. Here are some of our popular, brighter mouthpieces.
Rousseau JDX mouthpieces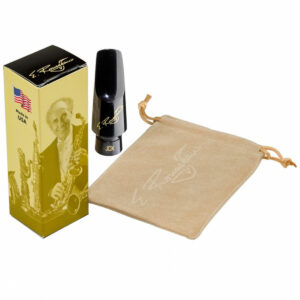 Eugene Rousseau himself was an eminent saxophone professor in the States, so he certainly knew what to look for in developing your sound.
Now, under the stewardship of JodyJazz, this brand of mouthpieces have gone from strength to strength to ensure you get a top quality mouthpiece.
The JDX mouthpiece is bright in tone and gives you strong projection, so if you're a soloist or need to cut through a big band, this is the mouthpiece for you. If you think of the sound of some of the saxophone greats, like Kirk Whalum and Cannonball Adderley, and you want that sound, this will get you that bit closer.
This mouthpiece is available in a number of tip openings. You would need to consider a softer reed, the more open you go. The more open tips give you a bit more freedom of expression, and you can bend the notes to add real character to your playing.
Shop now | Rousseau JDX 
JodyJazz Jet mouthpieces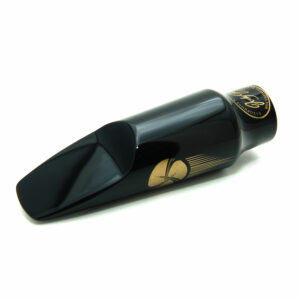 If you're after a mouthpiece that can play well in a number of modern styles, the Jet mouthpiece is for you.
Whether it's funk, rock, ska, or big band, this polycarbonate mouthpiece certainly packs that extra bit of punch! It's a common misconception that only metal mouthpieces "strip paint from walls" and this mouthpiece can certainly project well. If you think of the classic premium mouthpieces – Meyer, Beechler, or Dukoff, you won't be far off the mark with this.
The Jet is one of the brighter mouthpieces within the range, second only to the Super Jet, but is still very free-blowing so you will be surprised how easy it will be to get the volume out of this piece. Playing altissimo, or very high notes, can be difficult on some mouthpieces, but the design of this makes it even easier. I know from experience that it can be difficult to get altissimo on some mouthpieces but this makes it a doddle.
Shop now | JodyJazz Jet
How about a versatile mouthpiece?
If you prefer being an all-rounder and playing in a range of styles, you might want a mouthpiece that does it all.
Yamaha 4C mouthpiece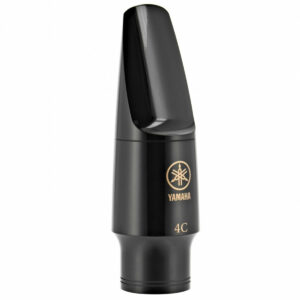 This mouthpiece is one of the best-selling upgrade mouthpieces. A lot of players get a 'factory' mouthpiece in their case with a new instrument, so this is certainly an affordable upgrade compared to the generic mouthpiece. If you're lucky enough to have a Yamaha YAS280 or YAS480, you will have one as standard.
If you're more of a beginner, this would be a great mouthpiece to upgrade to. It's designed to be easy to play whilst always producing a rich tone.
There are also a few different tip openings, allowing the 4C to provide a well-balanced and focused sound. If classical is more your style, you might want to consider the 3C, or if you're wanting to stand out a bit more as a soloist, go for the 5C.
Shop now | Yamaha 4C
Theo Wanne Earth 2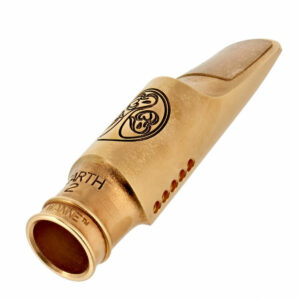 Are you attracted to shiny things? This Theo mouthpiece is plated with 24k gold!
The reticulated gold-plated mouthpiece doesn't just sound fancy, but it also helps with airflow. It's a great, versatile mouthpiece to play in a range of styles, making for a great upgrade that has a little extra flair.
The magic comes with the size of the chamber, the side walls, and the long roll-over baffle which basically contributes to the versatile sound quality. This mouthpiece is available in a few tip openings, for example, a 6 might be better for less experienced players.
One advantage of this mouthpiece is that it comes complete with a ligature, so you don't need to hunt for a new one. Metal mouthpieces, in general, are slimmer. Due to metal being a harder material, the walls of the mouthpiece can afford to be thinner than rubber or ebonite.
Shop now | Theo Wanne Earth 2
Once you've made your selection…
…don't forget to experiment with your reeds and ligature! There are numerous mouthpiece charts available and you can compare the tip opening of your current mouthpiece as well as your new one. If you find that your new mouthpiece is more closed, go up a half size of reeds and take it from there. On the other hand, if it's more open, try going down a half size to see if that helps.
Mouthpieces can have slightly different dimensions so you may need to consider looking for a new ligature. Ligatures can slightly affect the sound too, due to the way the reed is secured to the mouthpiece, but the mouthpiece and reed selection are probably what will impact your sound the most.