Casio have now launched TWO long-anticipated keyboards: the
CT S500
and the
CT S1000V
. After months of speculation and teasers, these new keyboards are building on the success of the AiX sound technology and taking it to the next level. Let's have a look at them in more detail…
---
Casio CT S1000V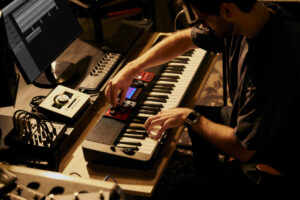 The Casiotone range now has a new flagship model – the CT S1000V. It uses the same AiX technology that was found in the previous CT-X series of keyboards, taking your experience a huge step further.
AiX stands for 'Acoustic intelligent eXpression'. The sound source has been updated to deliver high-quality sounds. The DPS effects and EQ are driven by an even more powerful processor compared to its predecessor. As well as the 800 high-quality tones, the live controllers, and DSP effects (which you would expect from this sort of product) – it also has a vocal synthesis element too!
By using an app called LyricCreator you can turn any text into music and then it will 'sing' it on the instrument in full harmony, based on the notes that you play. You can choose from 100 different voice tones so you can select whether it's a male or female voice and the age of the 'singer', all without a mic!
The majority of the CT-S range are compatible with the WU-BT10 Bluetooth dongle and this comes as standard with the CT S1000V. This provides you with wireless connectivity so you can stream audio or MIDI data from the keyboard.
Connecting to Casio's apps, you can learn your favourite songs too, as well as stream your music through powerful speakers. The Bass Reflex speaker system will help to ensure your music packs a punch, too.
---
Casio CT S500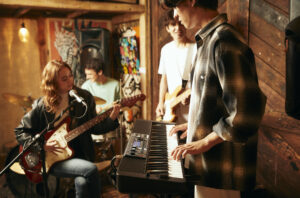 The CT S500 is similar in a lot of ways to the CT S1000V, but without the vocal synthesis. You still get the 61 note, touch-sensitive keyboard and easy-to-operate controls which the Casiotone re-incarnation has revised with great success.
With the 800 AiX tones and the 243 automatic accompaniments, there are a whole plethora of styles for you to explore. Again, you can use this keyboard with the Bluetooth dongle – the WU-BT10 – to stream your music to the keyboard or connect to Casio's apps for a more immersive learning experience.