Looking for that extra something for your studio? Don't want to spend your life's savings? Try a mini synth for size.
While small, they offer lots of sound design options with plenty of variety out there.
We've compiled ten of the best mini synths to get you started. There's something for everyone here.
---
Dubreq Stylophone S1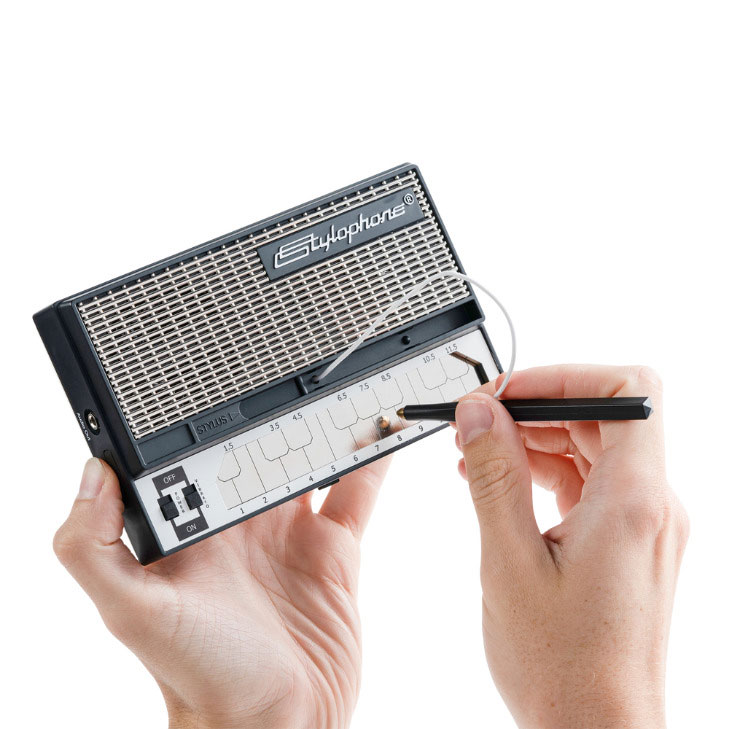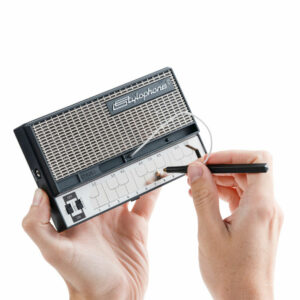 Dubreq's Stylophone is basic, but don't let that stop you. After all, it was good enough for Bowie and Kraftwerk. Why not you?
This latest version is based on the original '60s version; perfect to add a retro twist to your music.
You control it with a stylus on a metal keyboard. It's a lot like writing, so you'll be able to get beeping in no time.
There's also a built-in speaker, octave control and a tuning dial. And, while it's basic, it's nice to have an instrument you can pick up and play with next-to-no fiddling.
Shop Now | Dubreq Stylophone S1
---
Dubreq Stylophone Gen X-1
The Stylophone Gen X-1 is the beefier version of the S1. If you like the retro design and stylus control of the original, but want more controls – then this is for you.
The Gen X-1 introduces many of the basics of sound synthesis. You'll find controls for envelope manipulation, modulation, delay, and filtering.
This mini synth is a fun way to experiment with analog sounds on a budget. The stylus has an extra use too – play the sound strip above the keyboard to slide and glide between notes.
Shop Now | Dubreq Stylophone Gen X-1
---
Korg Nu:Tekt NTS-1 Digital Synthesizer Kit
Want to build your own mini synth? Korg have you set. Their Nu:Tekt NTS-1 kit allows you to build a digital synthesizer yourself.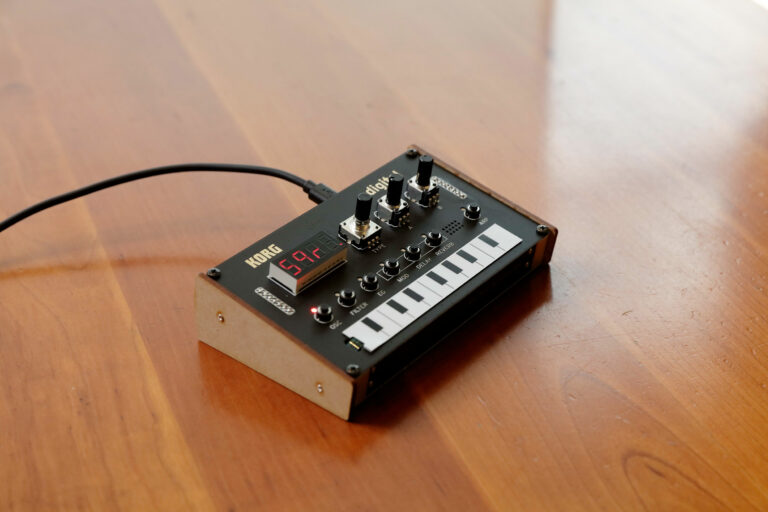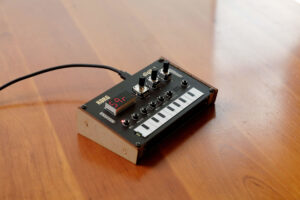 As well as being a fun DIY project, the NTS-1 has tons of synthesis and effects functionality.
Its digital oscillator has waveshaping capabilities, giving it a lot of character – even before processing. Plus, filters, an ADS envelope, and delay all give you the scope to shape sound your way.
The built-in arpeggiator is another cool feature – you can use it to make simple patterns without external gear.
You can also control it with outboard gear, or use it as an effects processer for outboard gear. So, despite being DIY and small, the Korg Nu:Tekt NTS-1 brings plenty of functionality to any studio.
Shop Now | Korg Nu:Tekt NTS-1 Digital Synthesizer Kit
---
Bastl Kastle Drum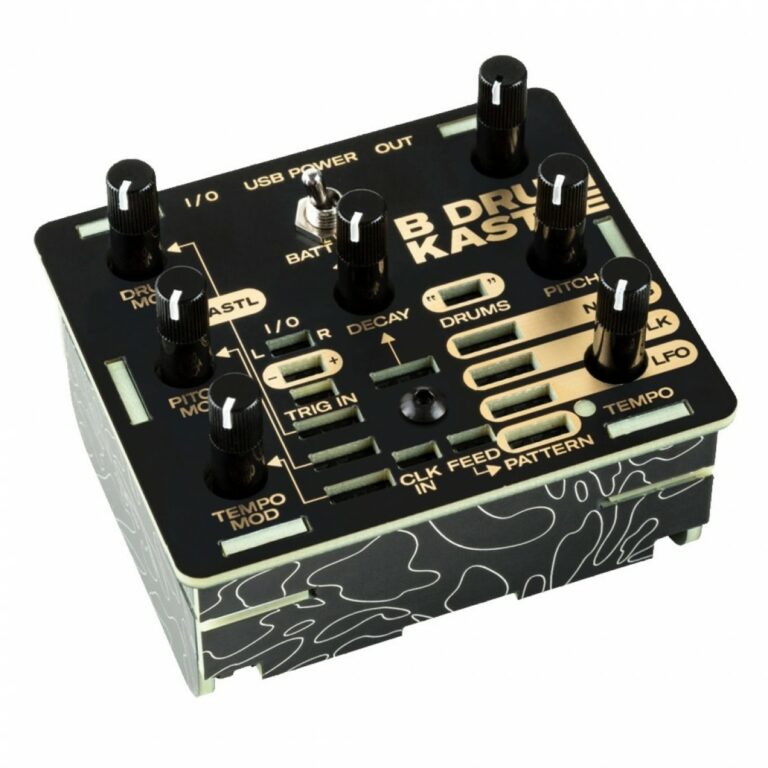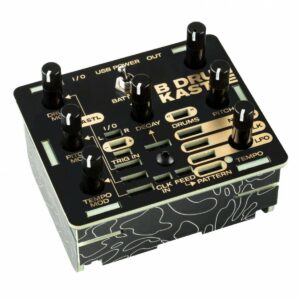 The Bastl Kastle Drum is not your average synth. It's not your average drum machine, either. Think of it as a modular groove box that allows you to (in Bastl's words) "discover" beats.
It has a semi-modular design – you use the provided patch cables to design different rhythms. The built-in clock will let you do this without any external sequencers.
But if you want to interface with external gear, the Kastle Drum has CV I/O. This is great if you have existing modular systems and sequencers.
For glitchy rhythms and sonic experimentation, this is a superb option. Did we mention that it's battery-powered, too?
Shop Now | Bastl Kastle Drum
---
Behringer TD-3-AM Analog Bass Line Synthesizer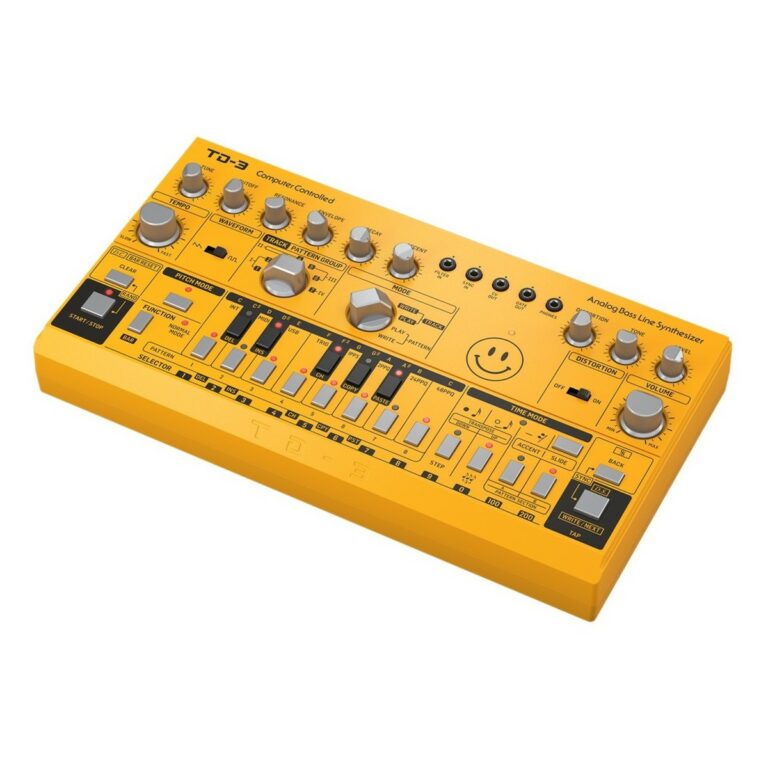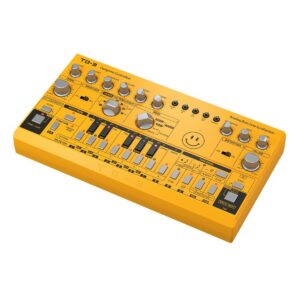 EDM and Acid fans rejoice! Behringer's TD-3-AM is an affordable option for making those squelchy basslines we know and love.
It emulates the classic 303 sound. Featuring all-analog circuitry, oscillators that you can waveshape, a 4-pole low pass filter, and more – it's never been simpler to capture that classic bass sound.
You'll be making fat basslines right out the box, too. The 16-step sequencer allows you to create patterns for studio recording, or live on the dancefloor.
This is essential for any dance music producer, and can be integrated into any setup with ease. The USB and MIDI connectivity makes sure of this – why not pair it with a drum machine?
Shop Now | Behringer TD-3-AM Analog Bass Line Synthesizer, LTD Yellow
---
Modal Electronics Craft Synth 2.0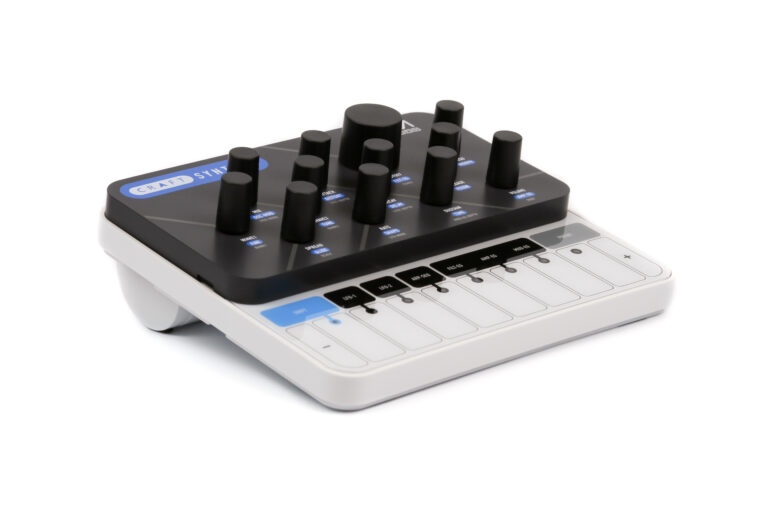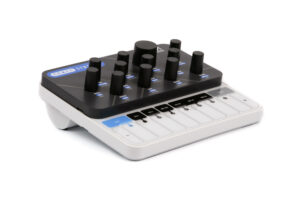 This Craft Synth 2.0 is a certified sound-design powerhouse.
Made by Modal Electronics, it is a monophonic mini-synth with eight oscillators. These can be combined in various ways, with 40 unique waveforms to choose from and waveshaping capabilities.
The sheer amount of processing options available makes this ideal for all kinds of studio applications.
Want to make a thick bassline? The Craft Synth's got you covered. Want to make a haunting melody? The Craft Synth's got you covered. Want to make any sound? I don't think I need to tell you again.
Out of all the synths on our list, this might just be the most versatile. If you want a mini synth that does a little bit of everything, this is the one for you.
Shop Now | Modal Electronics Craft Synth 2.0
---
Behringer Crave Synthesizer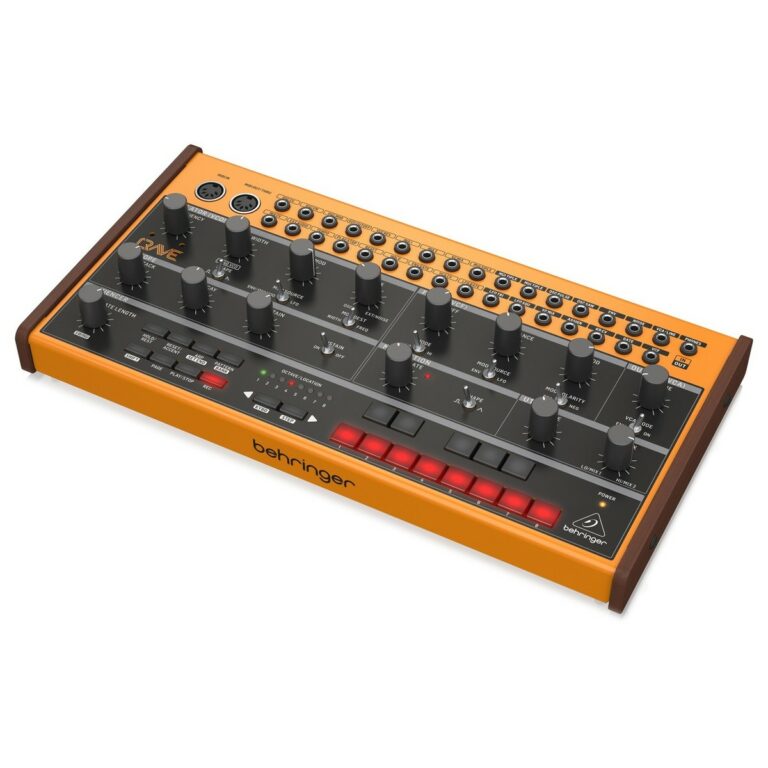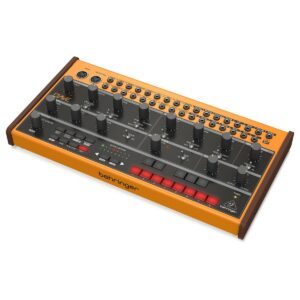 Behringer often makes emulations of past synths, but the Crave semi-modular synthesizer is a unique invention.
This is not to say it doesn't take inspiration from old synths. It has a ladder filter inspired by Moog and a VCO design inspired by the Prophet-5. But it takes these elements and makes something new.
The Crave allows you to create some powerful synth lines, and this is only bolstered by the patch-bay. This allows you to configure the signal flow, so you can design a sound that's truly your own.
There's an array of great modern features (such as MIDI and a built-in sequencer) so you'll find it easy to integrate the Crave into your studio setup.
It's a great entry point into modular synthesis, as you can connect it with Eurorack setups further down the line. And if you already have one, the Crave compliments it well.
Shop Now | Behringer Crave Synthesizer
---
Teenage Engineering PO-128 Mega Man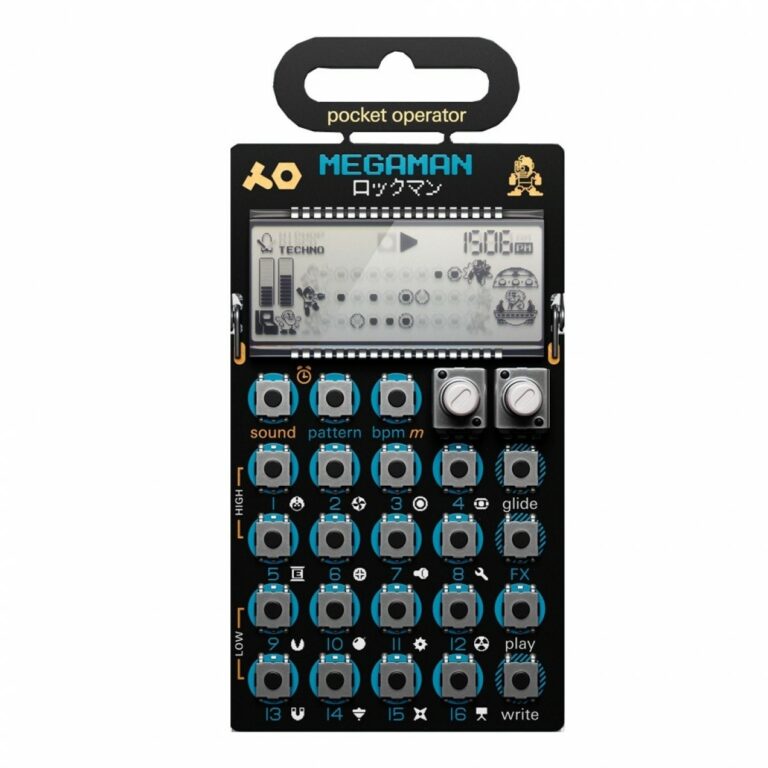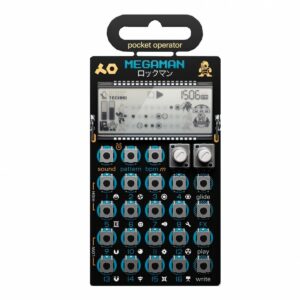 A bit of fun is welcome in any studio. We all know how grumpy sound engineers can get.
Enter Teenage Engineering's Pocket Operator series.
These synths look like calculators and come in a variety of genres and sounds. They all have 16-step sequencers and can be synced to work together.
The one featured here – the PO-128 – uses sounds from Megaman, in collaboration with Capcom.
For video game fans, this is an easy way to add 8-bit melodies and effects to your productions. And if you have trouble waking up for your recording sessions, it has a built-in alarm, too!

Shop Now | Teenage Engineering PO-128 Mega Man
---
Bastl Instruments Kastle V1.5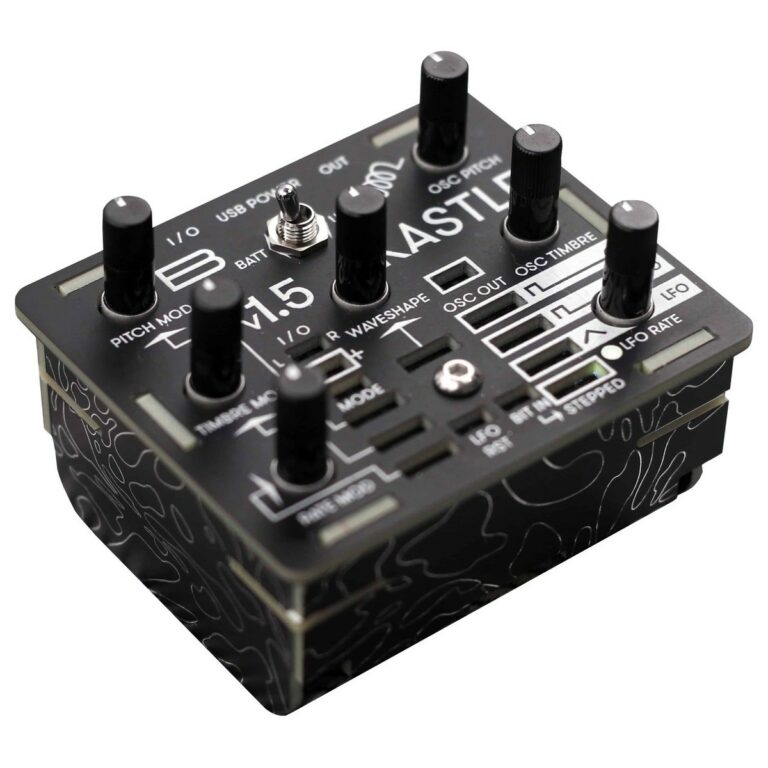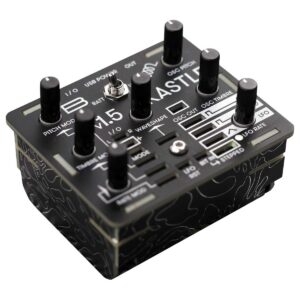 Bastl's Kastle is similar to the Drum mentioned earlier, but focused on classic synthesis rather than making rhythms.
It's an ideal introduction to modular synthesis, allowing you to explore different sound combinations in an ultra-compact setting.
There's a range of synthesis modes you can choose from, with lots of modulation options, too. The best way to get started is to get stuck in and experiment with different patch combos.
Bastl have given it an open-source design as well. This allows for DIY and deeper modification of the way the Kastle works.
This little box is great for quirky sound effects or glitchy samples. Plus, like the drum version, it has CV in and out – so you can have an experimental addition to existing setups.
Shop Now | Bastl Instruments Kastle V1.5
---
Korg Volca Modular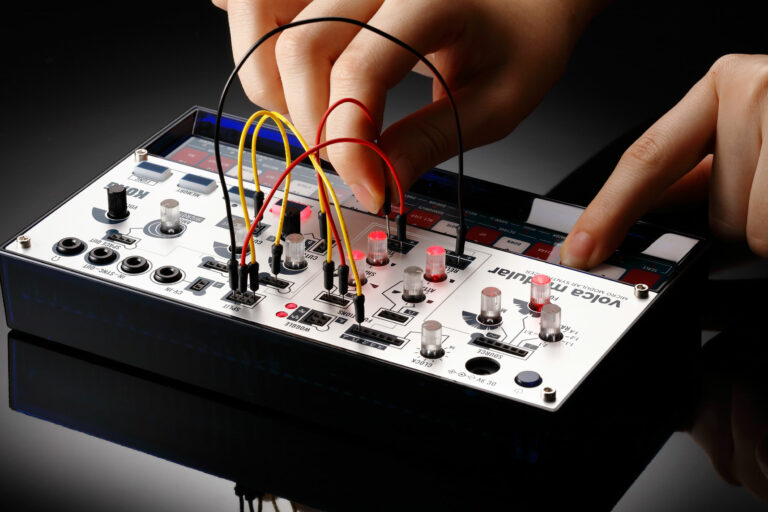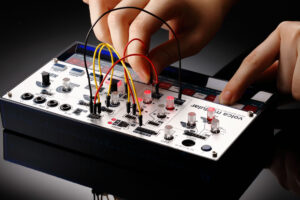 The Volca Modular is inspired by the west-coast school of synthesis. So – while this is another semi-modular synth – it's different to the others on this list.
Rather than using subtractive synthesis methods (east-coast), the Volca makes use of wave folding and modulation for sound-shaping.
You can patch this mini synth how you want, with lots of unique sound exploration options. Try 'woggle' for a bit of unpredictability, or use logic to mix different signals together.
This features 16-step sequencing and is compatible with other Volca units, so you can jam in real-time. You can use it with other modular synths using the CV input.
If you want a sound like a Buchla, but at a fraction of the price, this is a fun unit to pick up. Korg has also written loads of example patches, so it's easy to get started (even if it looks daunting).

Shop Now | Korg Volca Modular
---
Mini Synth Heaven
There are countless weird and wonderful mini-synths out there. And, if you hadn't realised after reading this list, there's something suited to any studio.
If you're looking for something more advanced, be sure to check out our full range of synthesizers. Or, if the semi-modular offerings were more to your tastes, why not take a peek at our modular synth section?
Find Out More | How to Build a Home Studio
Find Out More | Recreating Blue Monday