As we celebrate the 30
th
anniversary of a seminal heavy metal album by Pantera, we take a look at how you can achieve the sound of a guitar icon: Dimebag Darrell.
Some adore his sound and spend their musical lives trying to replicate the famous crunch and bite of Dimebag's rig. Others find it too sharp and abusive to the senses. Polarising but always unapologetic, the sound of Dimebag Darrell must always be considered with the context of the music and for that, we think Dimebag's sound deserves a place in heavy metal's Mount Rushmore of guitar tones…
---
A New Level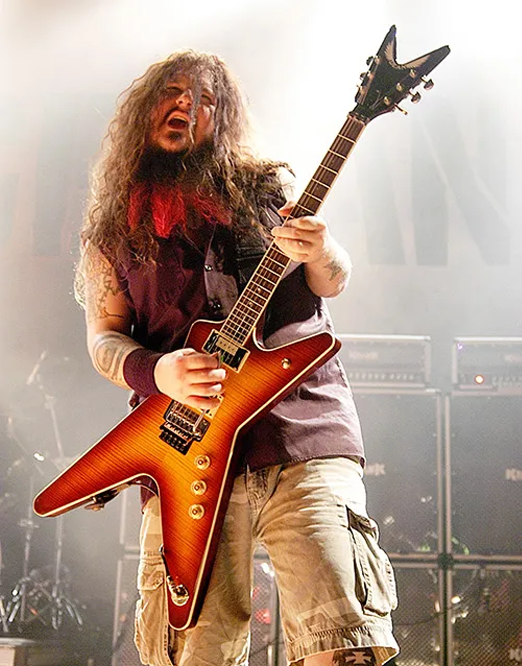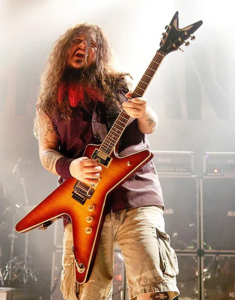 Carrying a stronger than all attitude, Dimebag and co. upped the ante for the release of 1992's Vulgar Display of Power, showing more maturity and expanding their musicality by honing their sound whilst always staying true to their aggressive Southern sound.
A momentous album that saw them hit the Billboard top 50 and would go on to be certified 2x Platinum, Vulgar Display of Power set the blueprint for modern metal guitar riffs and solos.
Donning new techniques and a seemingly never-ending compilation of licks and tricks, the impact that Vulgar Display of Power has had on heavy metal guitar players since its release is undeniable. From the groove-laden main riff to 'Walk' to the emotionally driven 'This Love' – Dimebag's guitar playing is engraved in the DNA of heavy metal.
Never one to wait for the next heaviest album to hit the shelves, Dimebag would rather be the one creating it. To complement this newfound power, an updated guitar rig was needed from previous albums…
---
The Rig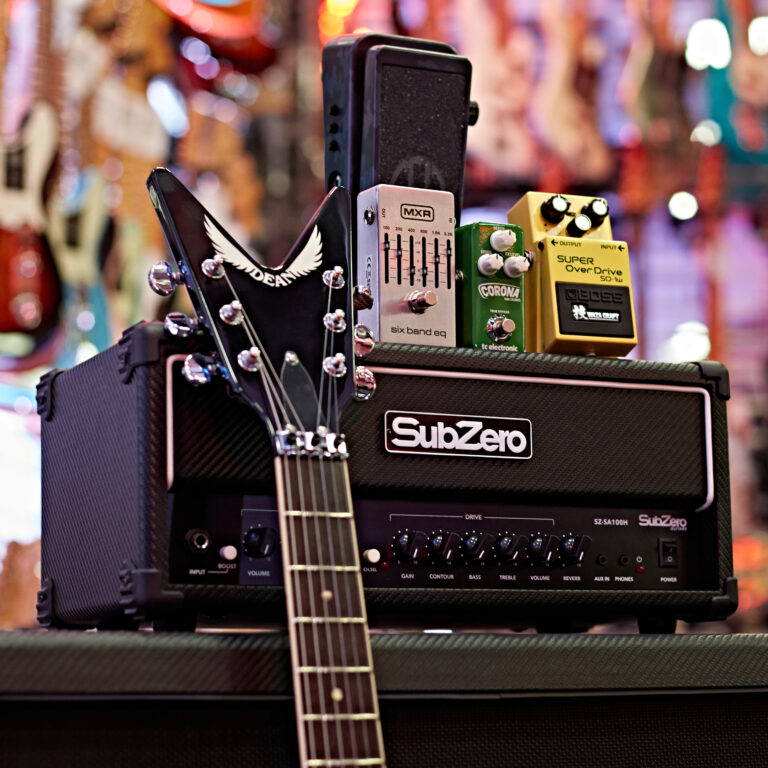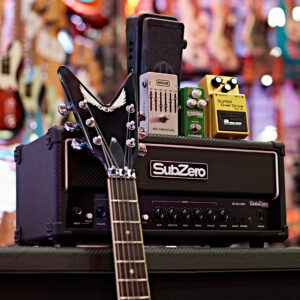 It would be prudent to say that whilst getting the Dimebag sound from the Vulgar Display of Power record is not unachievable, most of the original equipment used has long since been discontinued. With this in mind, we've searched high and low for modern equivalents that aren't as rare or pricey as buying the originals to get you the signature sound.
Never one to overcomplicate things, Dimebag kept his rig relatively simple for a band made up of only one guitarist. Still, the simplicity of the rig is what drives the huge wall of sound that can be found throughout the Pantera discography.
Made up of a straightforward signal path that follows guitar, six-band EQ, four-band parametric EQ, amplifier and doubler – there are no hidden surprises with this rig. Just aggressive and pounding metal guitar tones.
---
Guitar
Famed for using Dean guitars, the ML shape is synonymous with Dimebag Darrell. Boasting an ultra-fast 'V'-shaped neck with sublime upper fret access complemented with looks that kill, there was only ever going to be one option for this Steal The Sound.
"As a kid it was always my dream to be with Dean guitars, to play a Dean guitar – to own one someday."
– Dimebag Darrell, speaking on his passion for Dean Guitars
The Dean ML 79 Floyd, Trans Brazilia oozes the signature Dimebag look and sound. A pair of powerful, high-output DMT-designed humbuckers give you the crunch and bite needed to rip through Pantera riffs from 'Mouth For War' while the all-important Floyd Rose Whammy bar lets you hit those searing harmonic squeals from guitar solos in 'Rise'.
Shop Now | Dean ML 79 Floyd, Trans Brazilia
---
Amplifiers
It's very typical to find electric guitarists in the rock and metal community opt for the use of tube-driven amplifiers to get their distorted sound. Dimebag of course isn't your ordinary guitar player. Requiring a specific sound that's aggressive, fast, responsive and articulate – the traditional warmth you get from a driven tube amp is not something that Pantera needed for their raw sound.
For this reason, you will often see pictures and videos of Dimebag standing in front of walls of Randall solid-state amplifiers. Unfortunately, the Randall amplifiers that made up the sound of Vulgar Display of Power are no longer in production, which presented a pleasant challenge to find a suitable replacement.
"Solid-state to me is more in your face, while tube sounds like it's surrounding your body… I'm not going for a soft sound. I ain't lookin' for a warm sound. My sound is warm, but I don't need tubes to do it."
– Dimebag Darrell, speaking to Guitar World in 1994 on solid-state amplifiers
Enter the Boss Katana Head MKII 100w Amp Head and 2×12 Cab. A solid-state 100w powerhouse with Tube Logic technology. Coming with five channels that range from Acoustic to Brown, the Boss Katana Head offers the versatility to play along to every song from Vulgar Display of Power.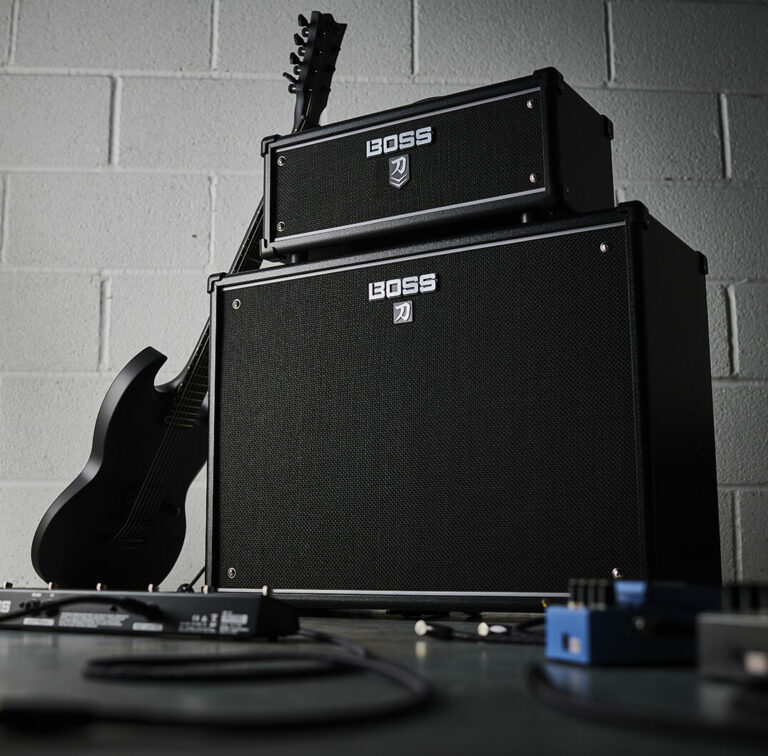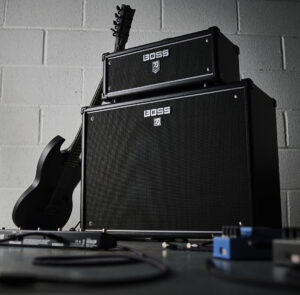 Clean sections from 'This Love' and 'Hollow' are easily reachable, as too is the crushing main rhythm tone found across the entire album when using the high-gain Lead setting. Each amplifier model features three variations that tweak the tone slightly, giving it a natural boost that can help kick things one step further.
What's more, the Boss Katana offers something that vintage solid-state amplifiers of the '90s couldn't. Using the onboard USB connection, you can hook up to your laptop or computer and dive into Boss Tone Studio. Here, you can tweak your settings in desktop format to go even further into the design of your Dimebag sound, save the preset, and load it onto your Katana 100 head!
Additionally, the integrated USB can come in handy for recording your Pantera guitar covers in studio-like quality, without the need to mic up a cabinet and upset the neighbours.
Shop Now | Boss Katana Head MKII 100w Amp Head and 2×12 Cab 
---
Pedals
Not known for using a smorgasbord full of effects, Dimebag's Vulgar Display of Power tone relied on a specific set of pedals and effects to fully realise the sound. Each of the following pedals should be run in front of the amplifier's input in order to get the most accurate and authentic sound.
---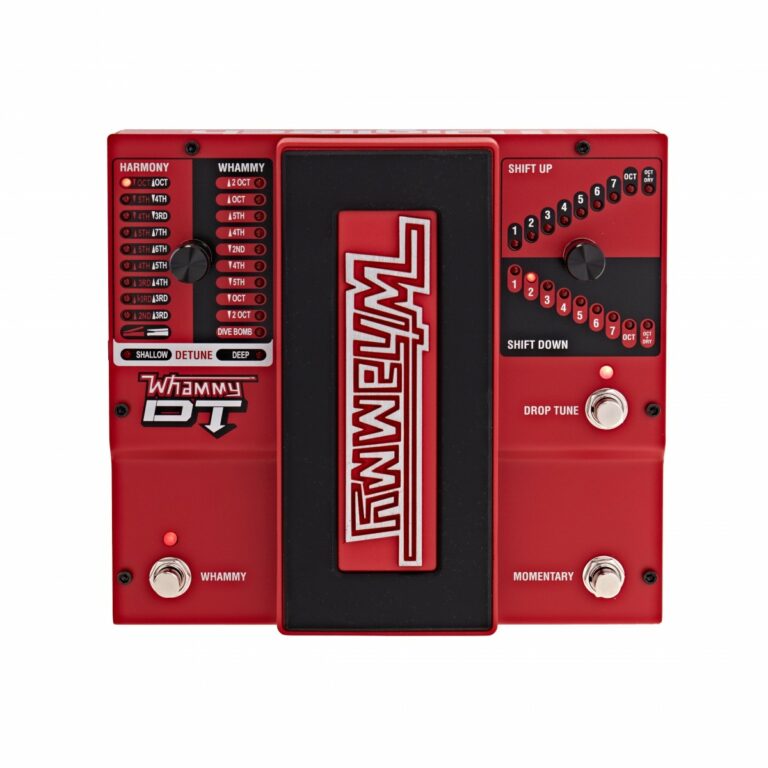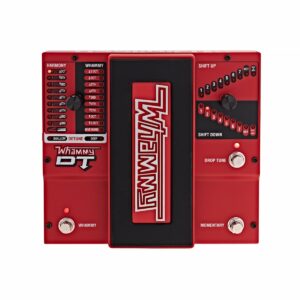 The first pedal to get you the Dimebag sound is the DigiTech Whammy DT Pedal Pitch Shifting Pedal. A versatile and unique pedal, the DigiTech Whammy DT lets you nail those classic pitch-shifting riffs and solos found across the entire Pantera discography.
As an added bonus, the DigiTech Whammy DT also houses an extremely accurate, polyphonic down-tuning pedal. Ideal for when you want to hit those ultra-low heavy riffs found in the latter end of the Dimebag's guitar playing, without changing tuning or guitar!
Shop Now | DigiTech Whammy DT Pedal Pitch Shifting Pedal
---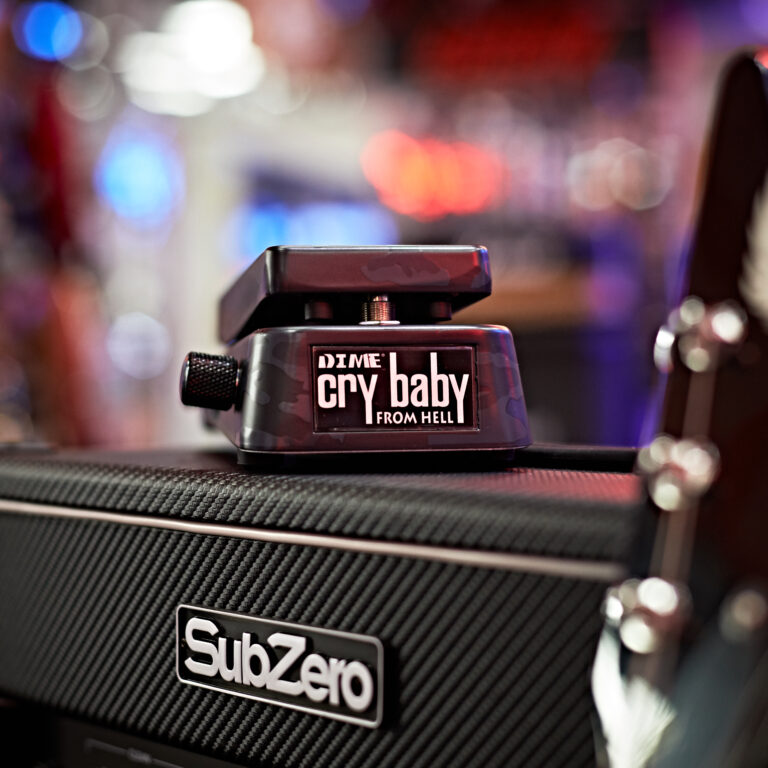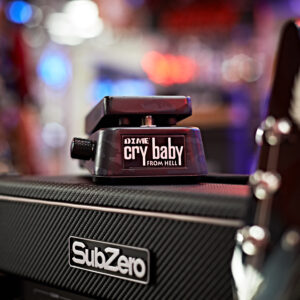 No shredder's board is complete without one. What else could we mean other than a wah pedal?!
Nailing the expressive pentatonic and blues-inspired shred that Dimebag so effortlessly played comes courtesy of the Dunlop Dimebag Cry Baby Wah. Designed to cover every possible wah-wah tone you'd need, the Dunlop Dimebag Cry Baby has a six-way frequency selector.
Here, you can tune the range of your wah sweep to the song, letting get the perfect amount of throaty and cutting mid-range that epitomises Dimebag's lead guitar sound.
Shop Now | Dunlop Dimebag Cry Baby Wah, Black Camo
---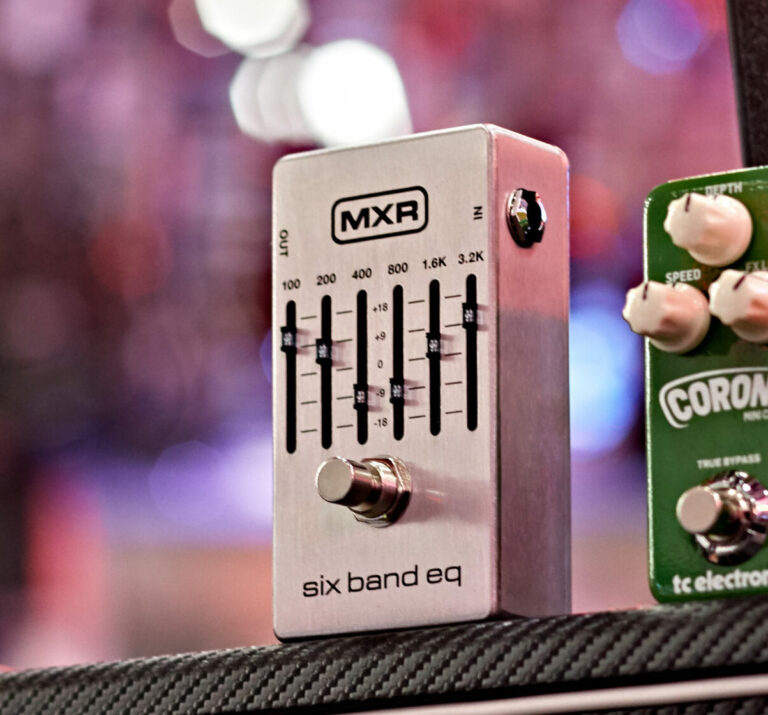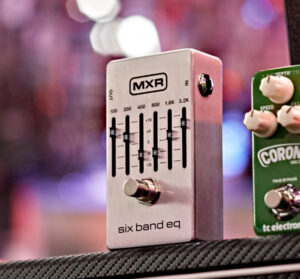 Slightly differing from what most heavy metal guitarists do to give their amplifier more juice, gain and crunch – Dimebag opted to use a series of EQ's to shape his sound and add more gain. This is as opposed to the more common approach of just using a Tube Screamer.
Coming out from the Crybaby Wah, to get the signature Dimebag Darrell sound you will need to use an MXR M109S 6 Band EQ Silver before the amplifier. To get the sound of Vulgar Display of Power, try pushing the mid-range at 400 and 800Hz, attenuating extreme low-end at 100hz and dialling down some upper mid-range at 3.2kHz.
These settings have often been referred to as the 'frown' shape, and help to add punch and gain to send your amplifier into searing distortion.
Shop Now | MXR M109S 6 Band EQ Silver
---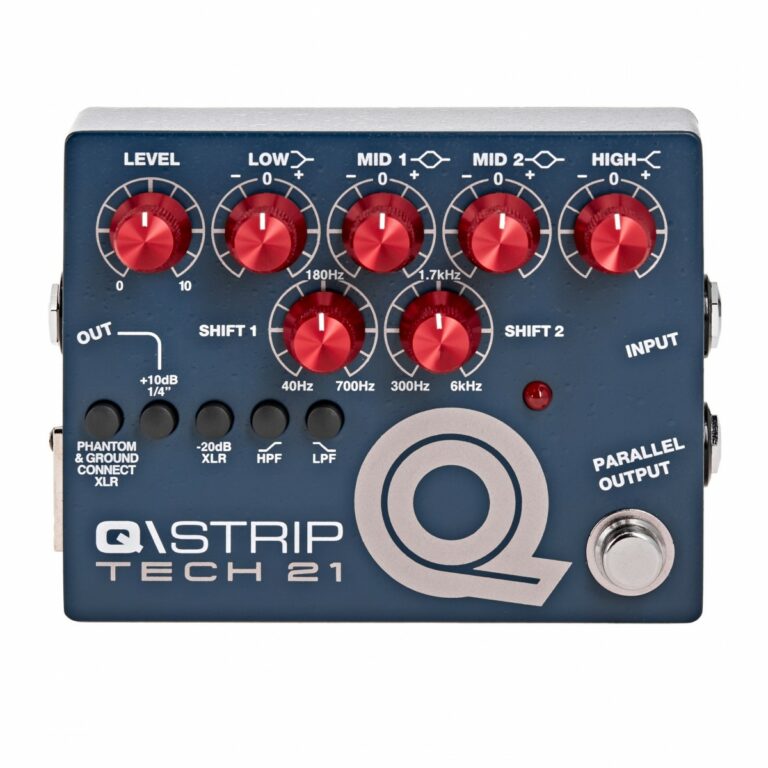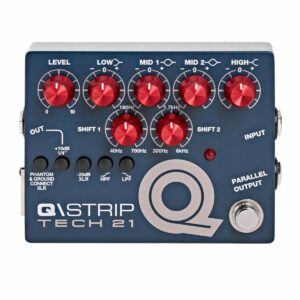 The final pedal to get that crunching Pantera distortion is a four-band parametric EQ.
During the recording of Vulgar Display of Power, a Furman PQ4 rack unit was used to add the final tone shaping filtering before hitting the amplifier. As with a few other pieces of equipment used by Dimebag throughout the '90s, this has long been out of production.
A more readily available modern equivalent is the Tech 21 QST1 QStrip Dual Parametric EQ/DI & Channel Strip. A streamlined and powerful MOSFET four-band parametric EQ, the Tech 21 QST1 allows you to shape the character of the important mid-range, as well as adding the final level-boost stages before hitting your amplifier.
Shop Now | Tech 21 QST1 QStrip Dual Parametric EQ/DI & Channel Strip
---
The Secret Sauce
For such an aggressive heavy metal sound, most bands would need two guitar players (three in some cases!). Not Dimebag Darrell and Pantera, however.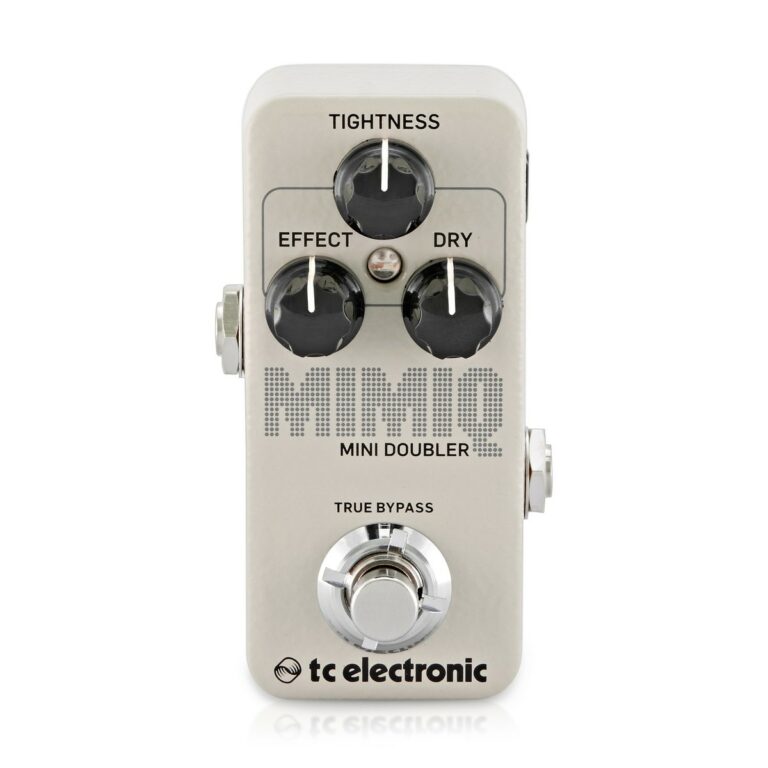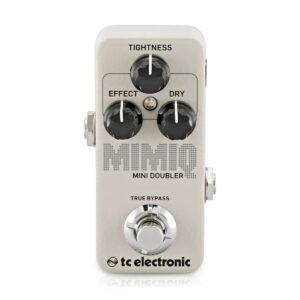 The final touch of the Dimebag rig was the MXR Flanger/Doubler. A large rack-mounted doubling unit that, when used sparingly, created a doubling effect to thicken up the rhythm sound of Dimebag Darrell's guitar tone.
This is another piece of the puzzle that is no longer in production. However, the TC Electronic Mimiq Mini Doubler is the perfect solution. Coming in a pedal format, it's much more travel friendly as well as being much more intuitive than the often difficult to tame MXR Flanger/Doubler.
Three simple controls allow you to blend the amount of effect you like, the speed of the double-tracking, and the level of the dry signal. The Mimiq Mini should be placed in the effects loop of your Boss Katana MKII 100w and left always on to reinforce and enhance your sound – no matter what channel you are using.
Sonic Domination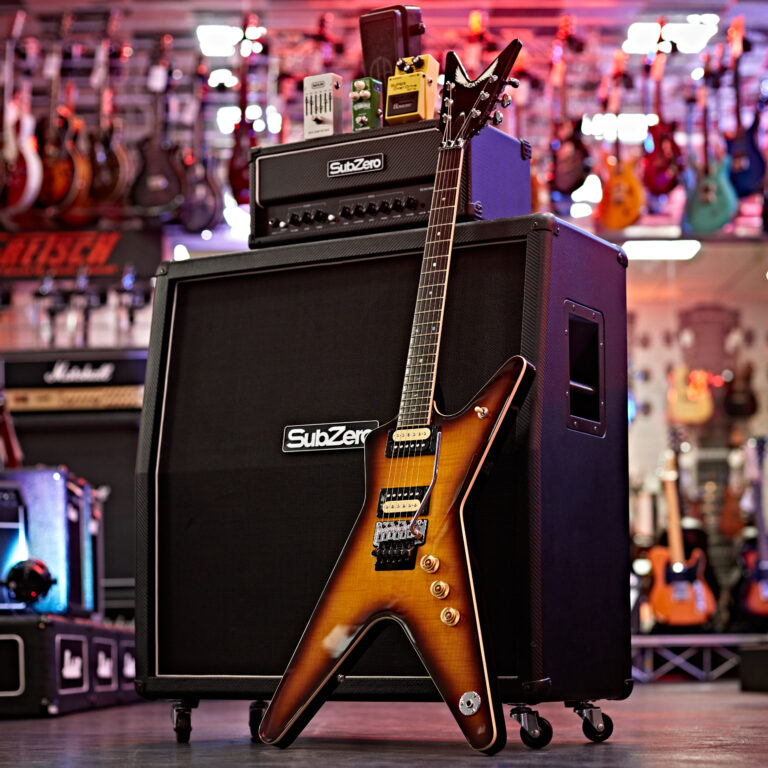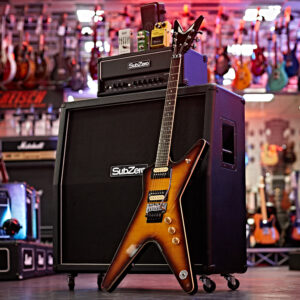 Now that you have the know-how for setting up your Dimebag Darrell rig, it's time to start learning some Pantera riffs and join us in celebrating the 30th anniversary of Vulgar Display of Power!
If you're looking to further expand your rig, why not check out our full range of guitar gear below?
See More | Electric Guitars
See More | Guitar Amplifiers
See More | Guitar Pedals