When it comes to earphones, Shure is definitely the go-to, especially for musicians.
The Shure SE series is aimed directly at live performers who need in-ear monitoring onstage. Typically, in-ear monitoring can be expensive as a lot of musicians get them custom fitted. However, Shure offers a range of in-ear monitors that cover a wide range of prices. They're perfect for musicians of all ability levels and genres.   
Although SE earphones are aimed at live performers and musicians, they can also be used for listening to your favourite songs, especially with the True Wireless Adapter. This turns any SE earphone into Bluetooth earphones.  
The Shure SE range of earphones gives you crystal-clear audio on stage, so you don't have to rely on those terrible floor wedges anymore. You'll have your own personal onstage mix – as long as you use a dedicated wireless monitoring system. If you want to learn more about onstage monitoring systems check out our guide to Shure monitoring.
The earphones
We'll talk you through the Shure SE series, outlining the benefits of the earphones as well as who they're designed for. Let's start with the more budget-friendly options and work our way up to the premium SE earphones.
SE112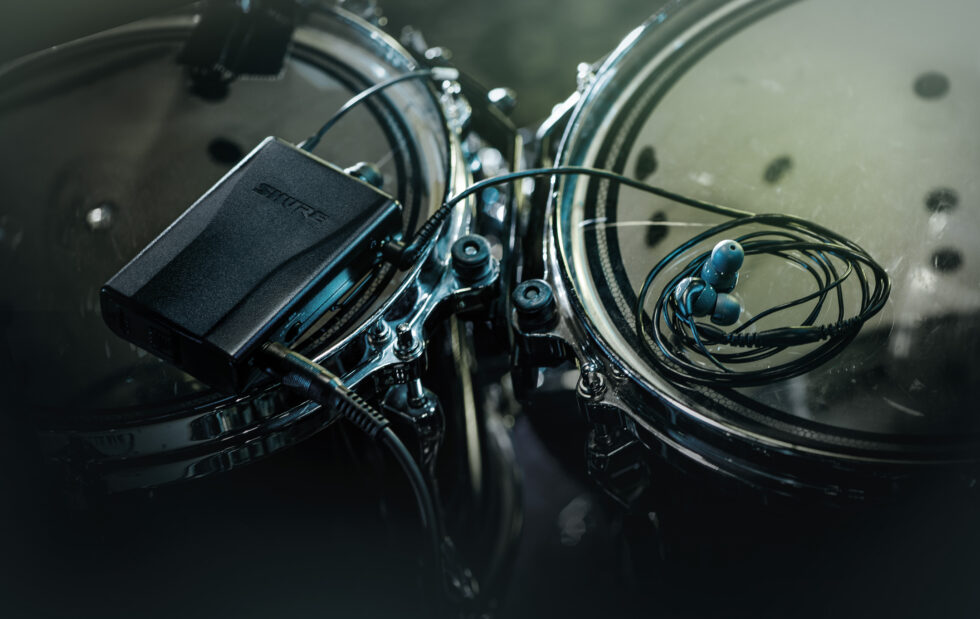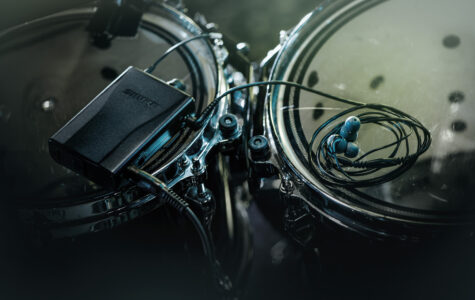 The SE112s are perfect for someone who's on a tight budget. Even though they're below the £60 mark, they offer detailed sound with rich bass.
These earphones provide great sound quality for onstage use – you'll be able to hear your monitor mix loud and clear.  
All the SE earphones are sound isolating with the changeable earbuds. In particular, the earbuds of the SE112 block out 37dB of outside noise, meaning you'll protect your hearing whilst still having your monitor mix at a reasonable volume level.
SE112 earphones are the only earphones in the SE range that don't have a removable cable. However, the fixed cable allows you to easily wear the earphones over-ear for a more secure fit while performing or hanging down, all depending on your preference.  
The SE112s come with a carry pouch as well as a set of different-sized earbuds to make sure that the earphones are as comfortable as possible. And just like all Shure products, they're designed to withstand the abuse of live gigs. They can last for years on end.  
If you're looking for some in-ear monitors with good sound quality but don't want to spend a lot, the SE112s are perfect. They're great both onstage and during rehearsal, can handle the stresses of daily use, and produce your monitor mix loud and clear.  
Shop now | Shure SE112 In Ear Headphones
---
SE215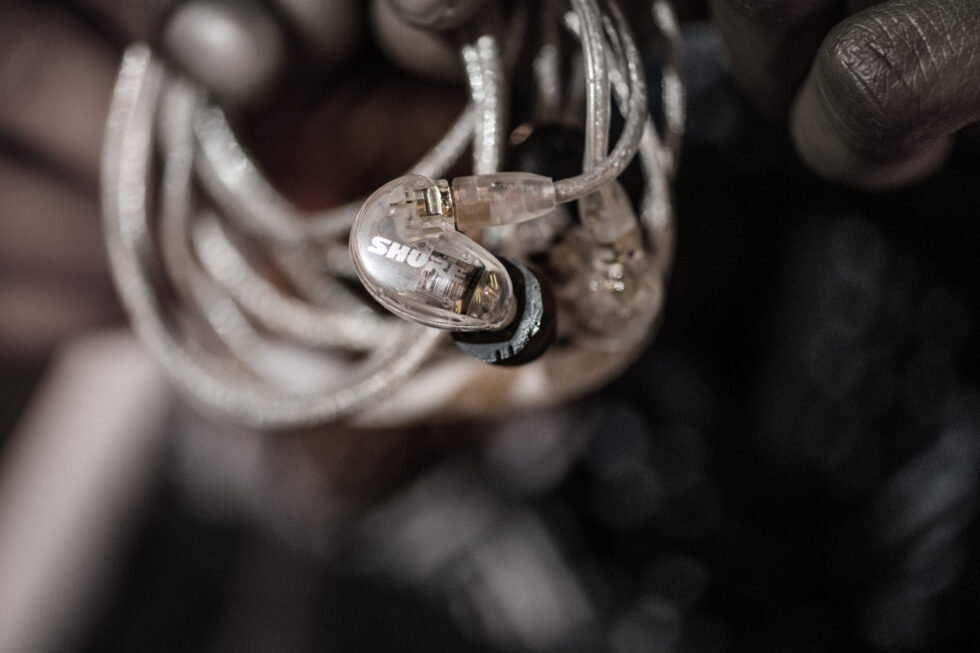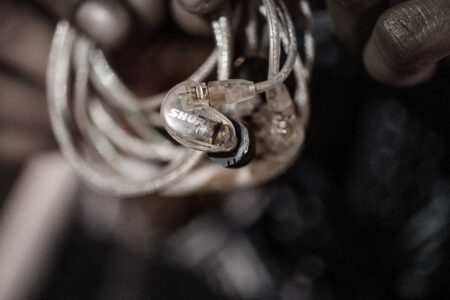 The SE215s are arguably the most popular earphones that Shure offer owing to their budget-friendly price point and amazing sound quality.
Thanks to a high-definition single driver, these earphones produce incredible clarity and a rich, deep bass.
They can only be worn over-ear. This is to give you a secure, comfortable fit that won't fall out when you're performing on stage.
The SE215s also have a detachable kevlar reinforced cable, so that if the cable ever breaks, you can easily replace it. There's no need to buy a new set of earphones.
Plus the connection is a gold-plated MMCX, which can easily be locked in with full 360-degree rotation. This helps give you the perfect fit.
Similar to the SE112s, the SE215s are sound isolating, blocking up to 37dB of outside noise. They also come with a carry case and a selection of earbuds for you to swap based on your preference.
You can even choose from a range of colours, depending on what fits your style. There's the clear version if you want something subtle, black for those emo bands, and blue if you need a pop of colour. You'll find a colour to suit you, no matter your style. 
The SE215s are perfect for musicians who gig a lot and need that extra clarity and definition for their onstage monitoring. They're budget-friendly too, so you won't have to shell out loads of money for custom moulded in-ear monitors. 
Shop now | Shure SE215 Sound Isolating Earphones 
---
SE425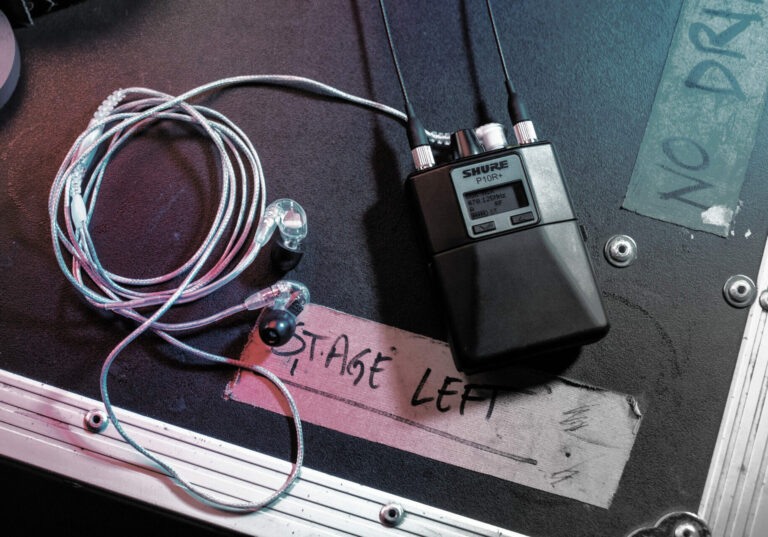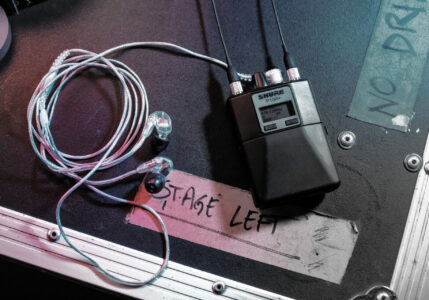 The next step in the SE series is the SE425s. These have two drivers to give you deeper low frequencies and a clearer overall sound.
The reason for multiple drivers is to split audio frequencies among the drivers inside the earphone. For example, one driver might be dedicated to outputting the lower frequencies whilst the other focuses on the higher frequencies, producing crystal-clear sound.  
Just like the SE215s, these earphones have a removable kevlar cable with the same MMCX gold plated connection. They also block out 37dB of sound. The SE425s come with a padded case for extra protection, as well as a variety of earbuds for you to swap when needed.  
Adding more definition to your monitor mix, the SE425s have greater emphasis on the lower mids – great for guitarists and bassists who need extra clarity in the bass frequencies.   
Shop now | Shure SE425 Sound Isolating Earphones 
---
SE535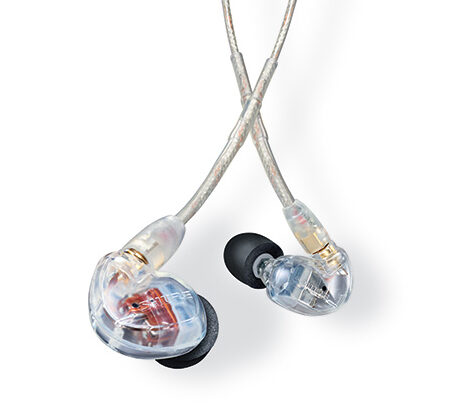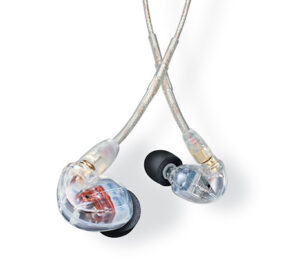 The SE535 has three drivers for incredible separation of sound and, therefore, a crystal-clear monitor mix.
Having three drivers means there's one for the bass, one for the mids, and a tweeter for the higher frequencies.
These earphones produce a rich, spacious, and detailed sound which is great for the whole band.  
Again, the SE535s come with a padded carry case, a range of earbuds, and a removable kevlar cable.
They're also available in a special edition red finish as well as the standard clear.  
Shop now | Shure SE535 Sound Isolating Earphones
---
SE846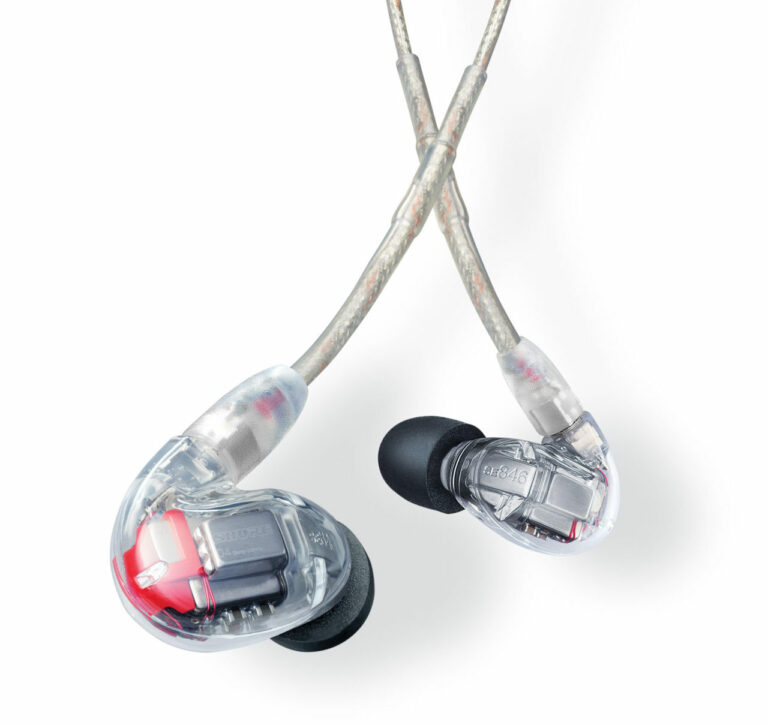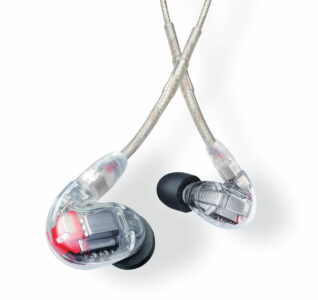 Finally, we have the SE846. As of September 2022, these have been updated with some brand new features. 
The SE846s have four high-definition drivers for exceptional sound separation and clarity. They even contain a low-pass filter that gives you a "sub-woofer" type of performance without sounding muddy or bass-heavy.
Now, onto the most interesting part. These earphones have interchangeable filters that help you dial in your perfect sound. There are four nozzles that can be easily changed, altering the frequency response of the earphones.
Here is what to expect from the nozzles:  
Red: The newest sound signature to be shipped with the SE846s, the extended filter delivers an improved high-frequency response. It targets frequencies 4kHz – 12kHz, giving more clarity and an airy sound quality to the audio.
Blue: A balanced sound signature with a flat, natural frequency response.
White: A bright sound signature which boosts frequencies +2.5 dB,

1 kHz – 8 kHz.

Black: A warm sound signature which cuts frequencies −2.5 dB, 1 kHz – 8 kHz.
 
As for the accessories, they're just like the other SE earphones. However, this time, you have a premium case for extra protection. Plus, there are a multitude of different earbuds, including an extra small size which is brand new for the 2nd generation of these SE846s. And there's a cleaning cloth to make sure your in-ears last a lifetime.  
The SE846s produce the same level of sound quality you might expect from custom moulded options. The clarity and sound reproduction of the SE846s are totally unmatched.
If you want to really step up your stage performance, these are the in-ears for you. They're particularly perfect for vocalists who need to monitor their voice over the band and want that extra assurance that their vocals sound great out front.  
Shop now | Shure SE846 Professional Sound Isolating Earphones – GEN 1 
Shop now | Shure SE846 Profession Sound Isolating Earphones – GEN 2 
---
True Wireless Adapters (TW2)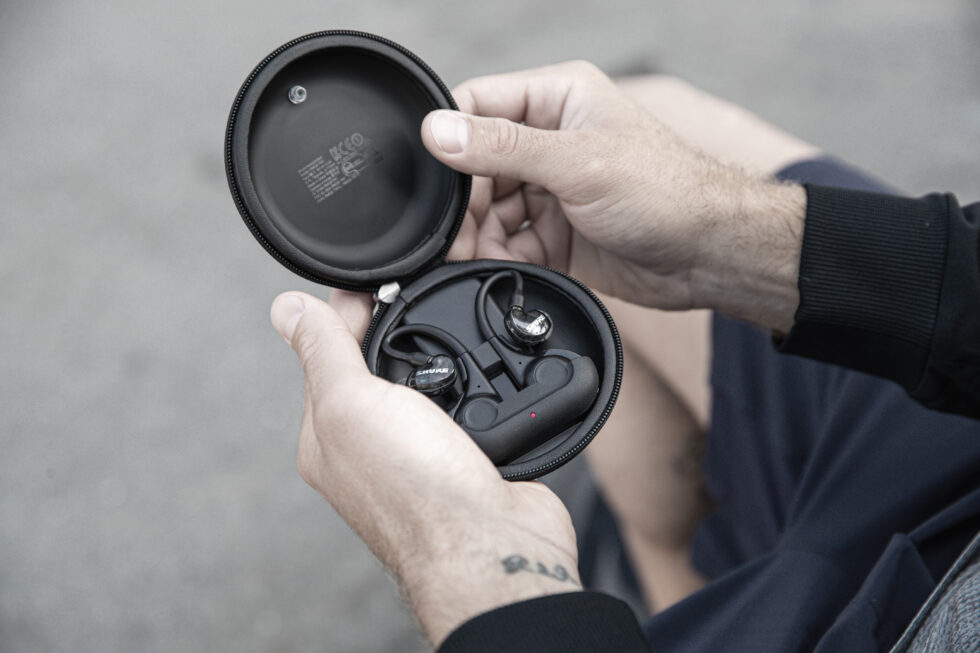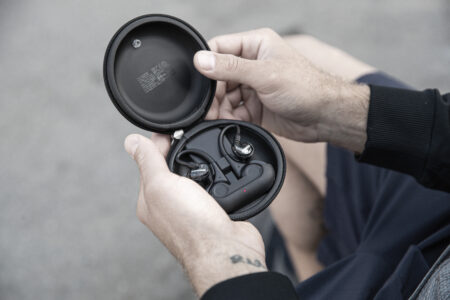 The SE series of earphones aren't just for musicians and those who perform live. With True Wireless Adapters, you can turn any of the SE earphones that has a detachable cable into a pair of Bluetooth earphones – perfect for listening to your favourite music!
These adapters provide up to eight hours of constant use.
The carry case will then charge the adapters when not in use, giving you up to 32 hours of usage when fully charged.
And that's not all. The adapters allow you to play and pause your music, interact with voice assistant, and turn on "environment mode" – which lets you hear through the earphones without taking them off.  
The True Wireless Adapters are the perfect accessory for anyone who has Shure SE earphones. 
Shop now | Shure RMCE-TW2 True Wireless Adapter for SE Series
Find out more
Hopefully, this blog has helped you better understand the SE series of in-ear monitor earphones from Shure!
You can discover more here:
Why not check out the full range of earphones too?