Usually known for their industry-quality microphones,
Rode
has taken their first step into the world of studio headphones with the
NTH-100s
. But do they live up to the Rode name?
If you produce music, podcast, livestream, or create video content, then there's no doubt you've come across a Rode mic. And you'll know all about how reliable and high quality they are. Now, Rode has released their first-ever pair of headphones, the Rode NTH-100 professional over-ear headphones.
---
What Rode say
"The NTH-100s are the culmination of decades of passion and immersion in audio. We developed these headphones from the ground up with avid attention to every detail and an obsession with perfection, and we are incredibly proud of the outcome.

"It is with absolute confidence that I say the NTH-100s are the best in their class. If you're a creator looking for your first headphones or a seasoned professional still on the hunt for the perfect cans, your search is over."
---
A quick overview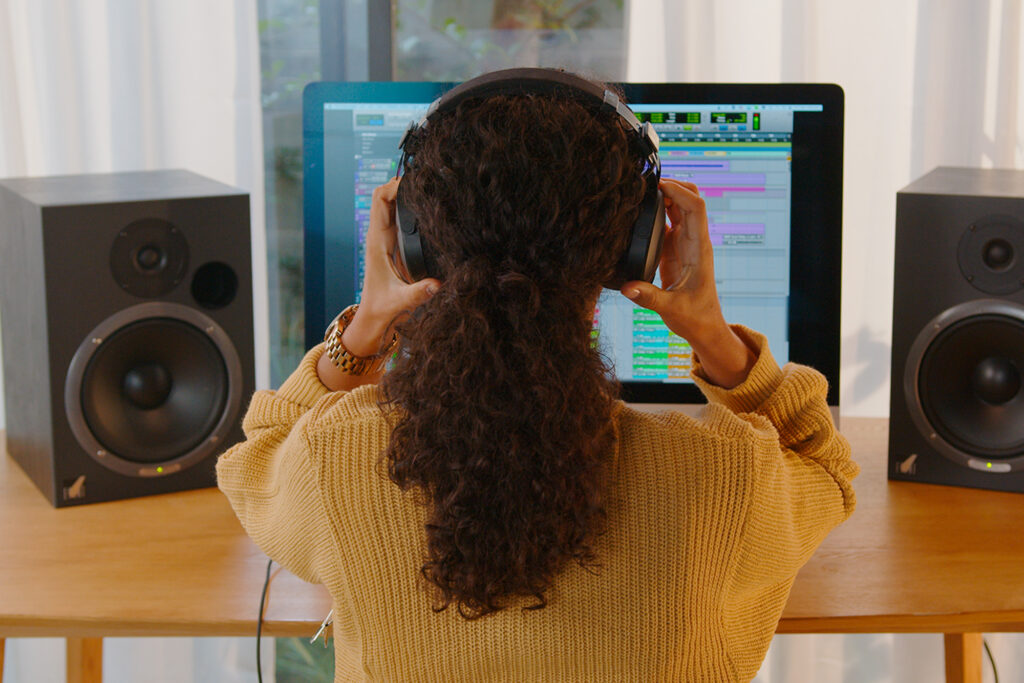 As you'd expect, Rode has packed the NTH-100s with high-standard elements designed for comfort and performance:
Custom-matched drivers that deliver an incredibly accurate frequency response and low distortion –ideal for critical listening in all content creation applications.
Precision-engineered acoustic construction optimised for exceptional detail and clarity.
Alcantara® earcup and headband cushions for superior comfort.
Unique ergonomic ear cups with memory foam cushions for excellent noise isolation and revolutionary CoolTech™ gel for reducing fatigue.
Fully adjustable headband with FitLok™ locking system for a tailored feel.
Rugged, hard-wearing construction and modular design for unmatched durability.
Designed and made using high-grade components in RØDE's state-of-the-art facilities in Sydney, Australia.
---
Features for every creative
Rode has kept every creator in mind when designing the NTH-100s, just like they do for their microphones. They have cable attachments on both earcups so the cable can be positioned where is most comfortable for you. They also feature a high-quality locking connector for each attachment, meaning if the cable is tugged or pulled, you won't be affected during your creative process.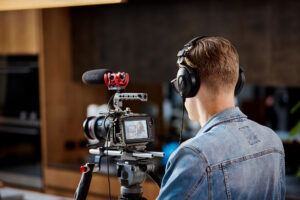 Some other nice additions are easy left and right earcup identification thanks to luminous letters, colour-coding, and braille. And, although each pair comes with a 2.4m (7′10′′) straight black cable as standard, there are some really cool pink, green, orange, and blue options that you can buy separately.
Also included are a storage pouch, a 3.5mm to 1/4" adaptor, and a set of coloured ID rings.
---
Stay comfortable
As well as being functional and durable, the NTH-100s are also really comfortable. The ear cups have been designed to make it easier for you to create for longer thanks to a layer of Rode's CoolTech™ gel.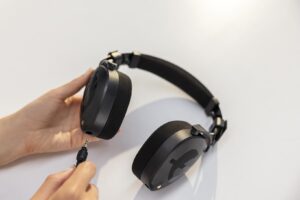 This material absorbs and dissipates heat, making lengthy recording sessions less tiring. Plus, fatigue is further reduced by the headphone's balanced frequency response and low distortion levels.
There's also Alcantara® on the earpads and headband, which is a material usually found in sports cars and high-end fashion. It's soft and breathable which reinforces your comfort even more during creative sessions.
---
Find out more

So, are you ready to take your sound to the studio? Check out Rode's first-ever studio headphones below, along with even more of their iconic studio equipment.
Shop Now | Rode NTH-100
Shop Now | Rode Microphones
Shop Now | Rode Accessories