The coveted Ibanez. A name that needs no introduction to any guitarist. It's no secret that most of their slick, streamlined instruments are built with one thing in mind: rock and metal.
Ibanez rose to prominence with their legendary RG. However, since then, many more series have been released by the legendary guitar makers, and today we'll be looking at two powerhouses: The RG and S Series.
Naturally, both these series are geared toward rock and metal, but there are plenty of subtle differences which make them stand apart. Prepare to dive deep into the inner workings of these guitars, and find out what really makes them tick.
---
What's the Story?
First, let's take a look at how and when both these legendary series came about. After all, who doesn't love a little history lesson?
The RG series has long been Ibanez's flagship range, and undoubtedly contains the instruments they're most famed for. RG is considered to mean 'Roadstar Guitar' with the first model being released in 1987, named the RG550.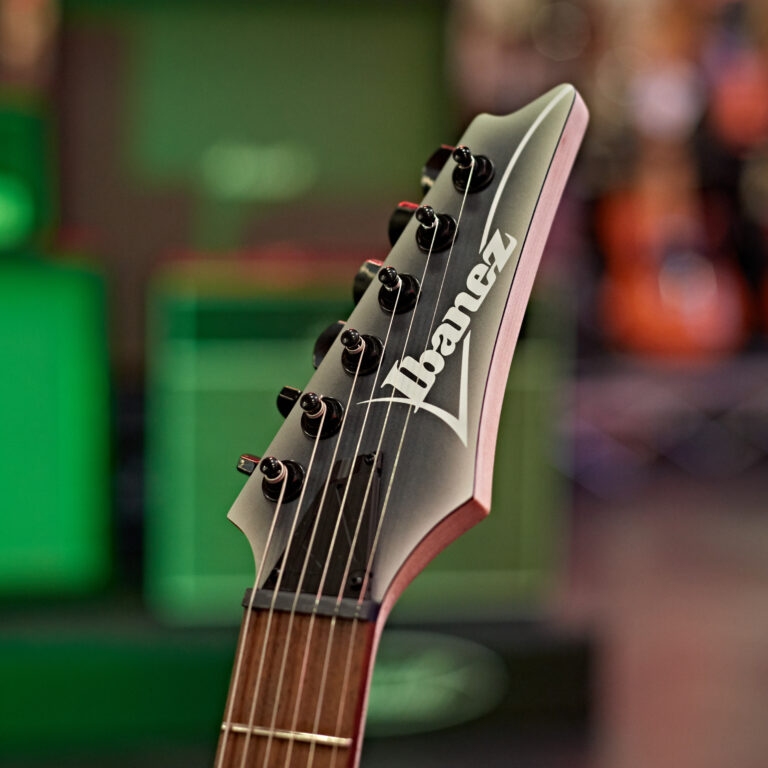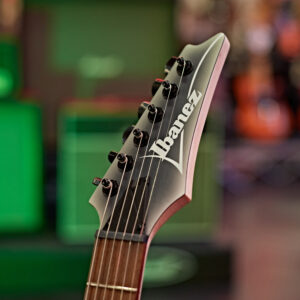 Blossoming during the rising shred movement in the '80s, it was incredibly popular amongst musicians lookng to play hard, fast, and furiously.
The silky necks and powerful pickups lend themselves incredibly well to fleet-fingered technical musicians, with artists like Steve Vai regularly donning the guitars onstage. It has also been suggested that the RG550 was largely based on Vai's legendary JEM777 signature.
The S Series could easily be called a close cousin of the RG. Initially standing for Saber (this was shortened to S to avoid conflict with another manufacturer), the first guitar of this family was also released in 1987.
It was renowned for its now-famous Wizard neck design, which was much slimmer than anything else around at the time, as well as the sleek offset body. This meant that it, too, was great for fast-paced playing and electrifying riffs. But what separates each of these esteemed models?
---
The Body
One of the key differences between the RG and S is the styling of the bodies. The first thing you'll notice is the sharper shape of the RG in contrast to the more rounded points of the S, which makes for two very unique aesthetics.
S Series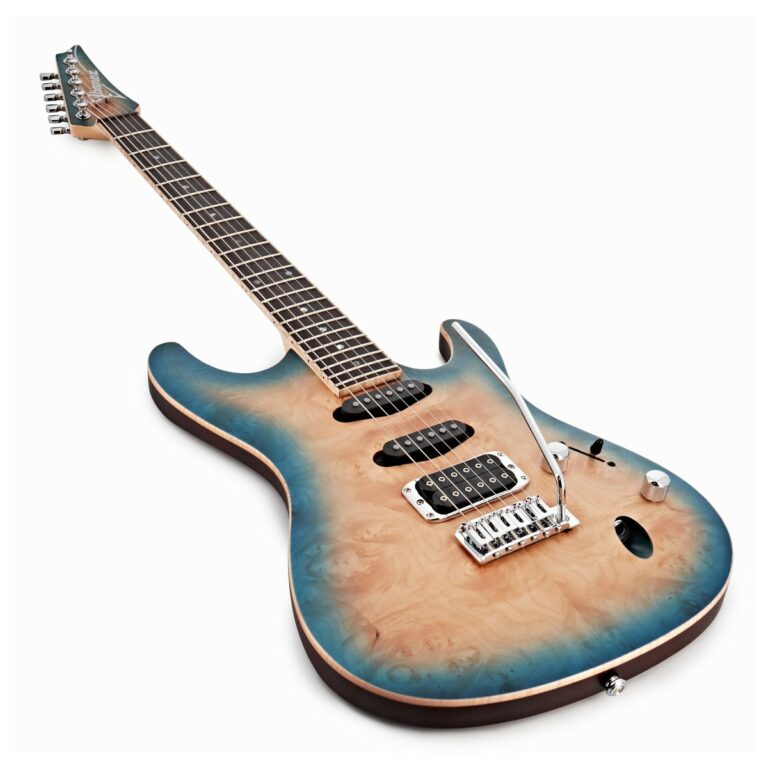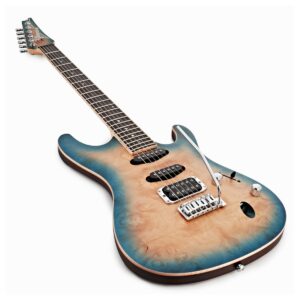 Delve a little deeper and you'll find that the tonewood used for most of the S Series guitars is mahogany. Although, you'll find some that utilise nyatoh and okoume in the construction of the body. This adds a touch of warmth to their resonance and helps notes to sound rich and full.
S Series guitars also have very sleek, lightweight bodies, making them perfect for swinging around the stage like a maniac. They also have a contoured top and back for an incredibly comfortable hold, as they don't dig into your body. In essence, they're great for those who like to move and groove on stage.
---
RG Series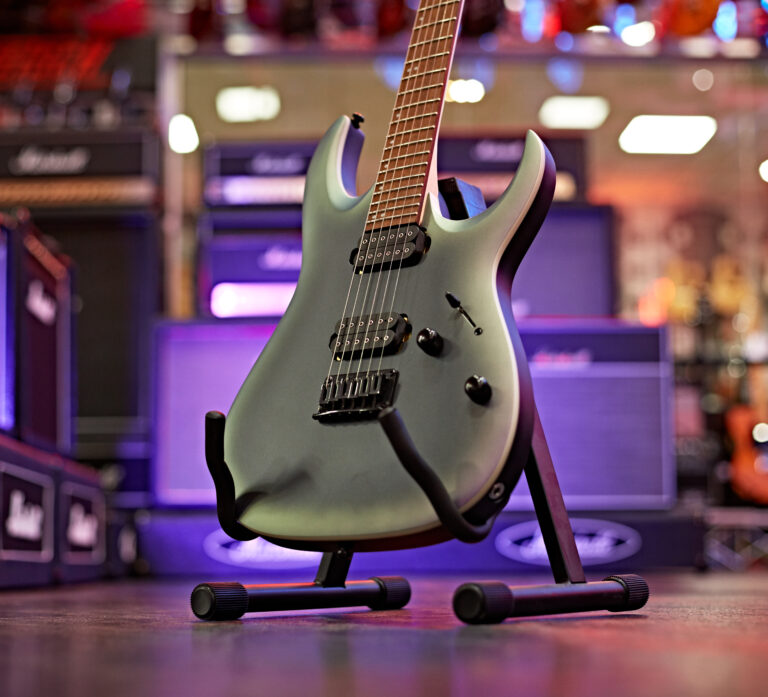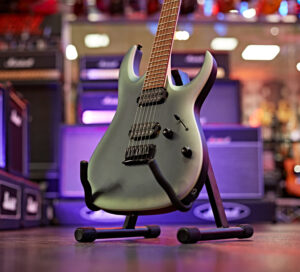 In contrast to S series guitars, RGs tend to be chunkier – but this is not a bad thing. In fact, it makes them feel powerful, like you've got some heavy artillery in your hands.
Like the S Series guitars, these also feature a double cutaway design for easy access to the upper frets. Since the RG series is so large, there are a plethora of tonewoods used for the bodies.
---
The Pickups
On to one of the most important features – the pickups.
Ahh yes, the humble pickup, which makes guitar tone go 'round. As you'd expect, both S and RGs have powerful pickups at their disposal. However, there are some slight differences that may suit different types of players.
S Series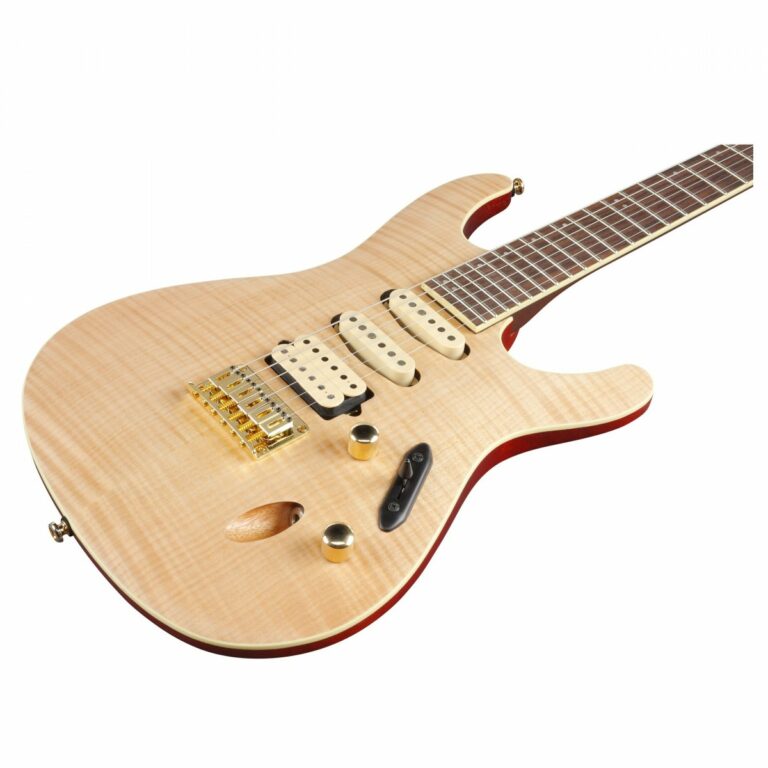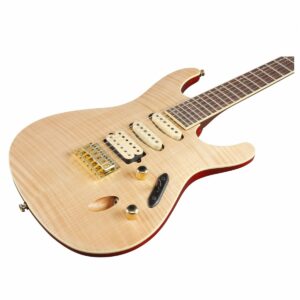 Generally, you'll find lots of S guitars feature a HSS pickup configuration (like the SEW761FM), which means they have one humbucker and two single-coils. This gives you the option to mix up your tone and access that bright, twangy single-coil sound at a pinch. You'll also have the heaving power of a humbucker behind you to really drive those riffs forward with a high output.
Like RGs, they are great for rock and metal, but can also be geared towards more bluesy sounds and lighter genres in general.
In terms of pickup brands, you'll find lots of DiMarzio Tone Zone humbuckers and True Velvet single coils in the higher-end models, and Ibanez's own Quantum pickups and Resolutions in the midrange and lower-spec guitars.
---
RG Series
Given that RGs are loved by metalheads, you'll find they tend to feature dual humbucker designs (the RG1121PB Premium is a good example) for full sonic firepower and limitless crunch. There are also plenty of HSH configurations too, and with such guitars, you'll be able to get that twangy single-coil sound when needed – perfect for ambient clean sections.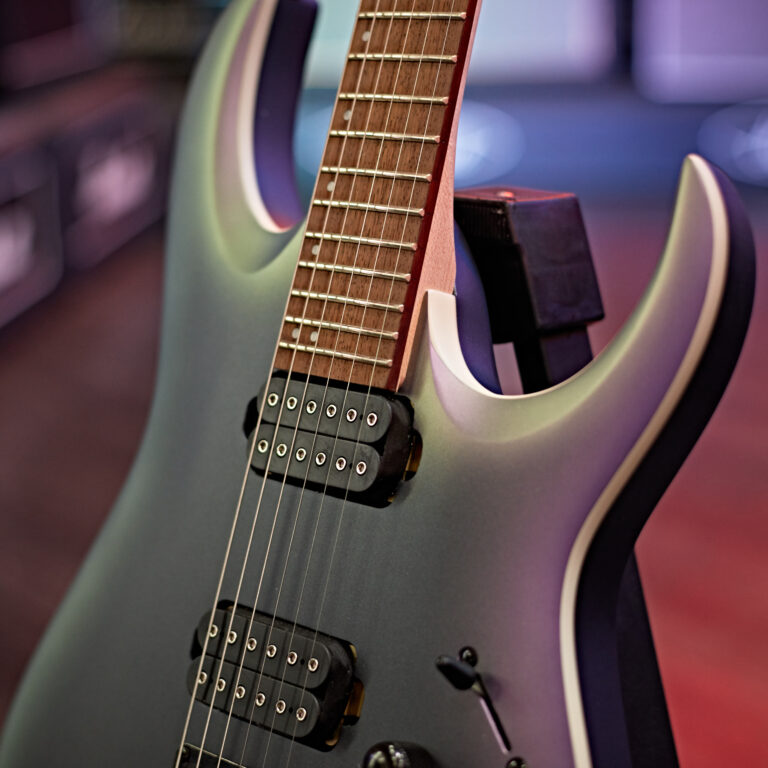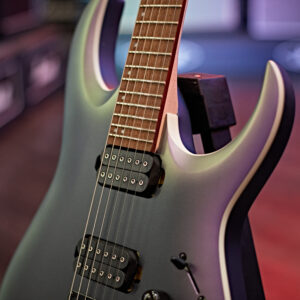 The humbuckers tend to have a high output, helping to drive the amp's tone and deliver real strength and volume.
You'll find that these guitars are built for one thing and one thing only: blowing your audience's heads off… in a sonic way, of course. They can be used for other genres, but where they really shine is in the realms of high gain.
Again, given that the RG series is fairly expansive, you'll find all sorts of pickup brands are used. Some of the higher-end models, like the RG5120M Prestige, have world-class Fishman Fluence pickups, which can switch between active and passive voicings. You'll also find plenty of Seymour Duncans, DiMarzios, and even legendary Bare Knuckles installed in these beauties.
---
The Neck
It may come as no surprise that most Ibanez necks are famed for their sleekness and outstanding playability. Both series adhere to Ibanez's general philosophy of providing an effortless playing experience.
S Series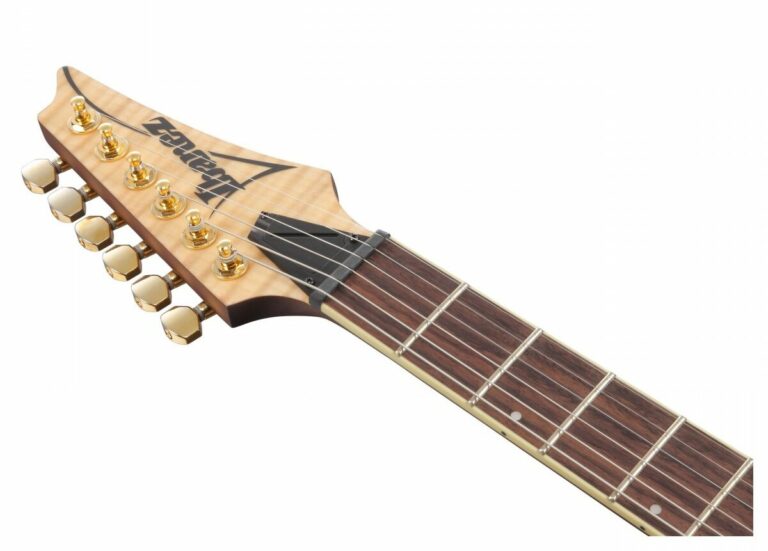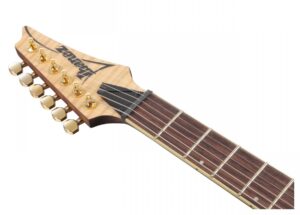 Many of these guitars sport Ibanez's legendary Wizard neck design. Super thin, comfortable to grasp, and satisfying to fret – these necks are made for lightning-fast playing. You'll see the Nitro Wizard on the higher end guitars, which is also ultra-smooth, allowing your hand to fly up and down the back of the neck with precision.
In terms of woods, ebony and rosewood are often used for the fretboards. Whilst the necks themselves can consist of anything from panga panga and walnut to roasted maple.
---
RG series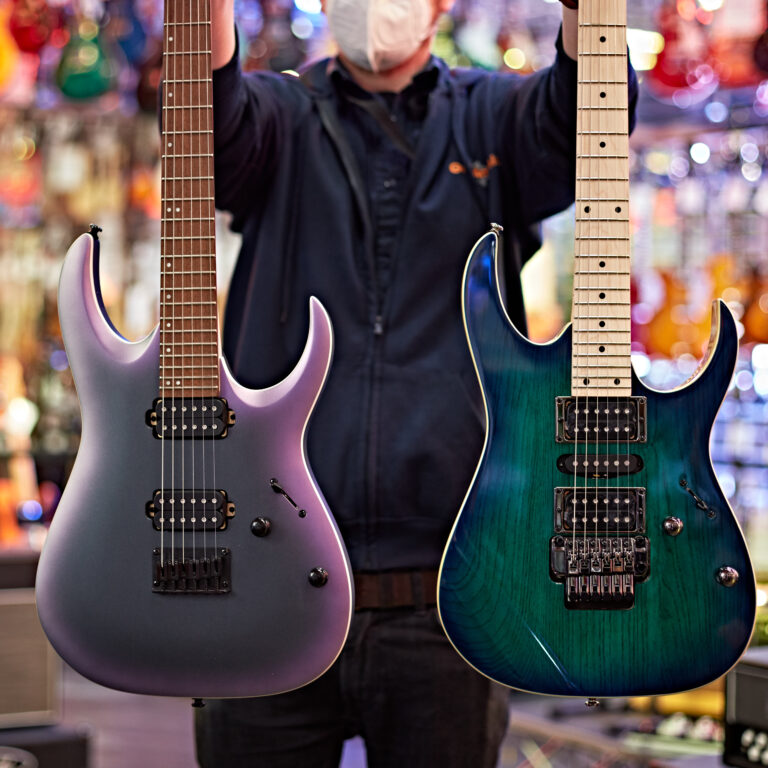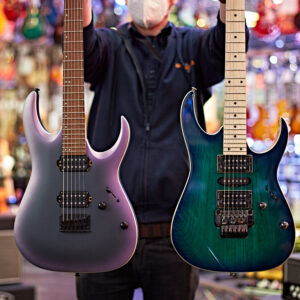 These bad boys take no prisoners. High-end Prestige models often sport Super Wizard neck designs, which are really, really thin. This makes them incredibly easy to handle, and shredding feels like a dream.
The midrange models are likely to also have a Wizard design of some sort, too. Although, they will probably be slightly chunkier – but still super playable. The tonewoods used are similar to those of the S Series, with the use of a few jatoba fretboards on lower-spec models.
---
Which is Right for Me?
Well, you have to remember that these are two Ibanez series, so they are in the same ballpark. However, you could easily argue that it's the small details that really make a difference when playing an instrument.
Whether it's the rounder shape of the S Series, or the slightly higher output in RG models' pickups – these small differences all add up to make them stand apart from each other.
Generally, the RG guitars are built for rock and metal, with powerful humbuckers and shred-friendly necks. The S Series is more of an all-rounder, but its HSS pickup configuration opens it up to softer genres like blues, rock, and even pop (at a push).
So, if you're a fearsome metalhead who really wants to put their foot on the gas, then the RG Series is perfect, but if you want to slow down a little and take in the sonic view, then the S series may be for you. But beauty is in the ear of the beholder when it comes to music, and only you can decide which sounds better!
---
Find Out More
Whilst these are two of the most popular series, it's well worth looking at the rest of the Ibanez collection for shred-loads of quality!
Shop now | Ibanez Signature Guitars
Shop now | Ibanez Q Guitars
Shop now | Ibanez AZ Guitars