Busking means performing outdoors. Summer is the perfect time to bring your music to the streets, so we've put together this handy guide to get you started.
---
What is busking?
If you ever visit London or any other major city, you can't help but see an abundance of musicians and entertainers performing on the streets. From solo entertainers to complete bands and theatre troupes, busking is a great chance to show off your music and even make some money (donated, of course).
---
How do I start busking?
There are three things you should do if you want to start busking.
Hone your act. Make sure you have a great setlist of material and you're well-practised. About 30 minutes' worth of music is a great starting point for your first busking trip.
Get the right gear. Sure, you can go busking with an acoustic instrument and your voice. However, the streets can be surprisingly noisy, and you'll want to make sure you can be heard. The easiest way to get amplified is with a battery-powered solution, and this is where our guide will help you. From compact amplifiers to battery-powered PA systems, these self-contained devices are perfect for performing on the streets.
Check your local town or city council for guidelines. Every location is different with its busking rules. Some require you to apply for a permit, others may even require a visit from an official. Don't take the chance and just turn up to busk – you may be asked to move on.
---
How to Busk
There are a few things you should think about on your first busking trip.
Choosing your spot. Find a location that is suitable for your act. Loud and proud? Choose a high street with lots of people. Quiet and intimate? Seek a more relaxed location.
If you're in a popular town on a nice day, chances are there will be other buskers too. Don't set up too close to them or try to play louder. You should find a spot where you can perform comfortably and not compete directly. Also, don't hog a spot for too long – 30 minutes is a great guide if there are a lot of musicians around.
The locals. Shops and restaurants may well appreciate the atmosphere provided by a great entertainer. Just make sure you're not playing the same material on repeat, and that you're not inconveniencing any customers.
Making money. Buskers are allowed to leave an open collection for voluntary donations. Some musicians can earn a very decent amount in a day! However, buskers are not allowed to sell CDs or merchandise – this would require a trading licence.
---
How to Power Busking Equipment
So, you've honed your performance and got the right musical instruments. Here are your options for performing outdoors.
Go acoustic. If you've got a nice quiet spot and a loud instrument, simply get performing! Choirs and brass bands have done this for decades.
Go battery powered. Take your keyboard, microphones, electric guitars, or other electric instrument and plug into a speaker with a built-in battery.
Go with a full system. If you're a larger act with the need for a full PA, simply take your complete setup and seek out a marine battery or a generator. These will provide the power you need.
---
Which amp should I use for busking?
Here's our pick of the top amplifiers for buskers. All you need to do is bring your own microphones or instruments, and you'll be ready to go!
Guitar Focused Amplifiers with Vocal Input
Play guitar? If you need an amp to shape your sound, as well as offer an input for a vocal microphone, a portable guitar amplifier might be the perfect solution for your busking setup.
---
SubZero Rechargeable Busking Amp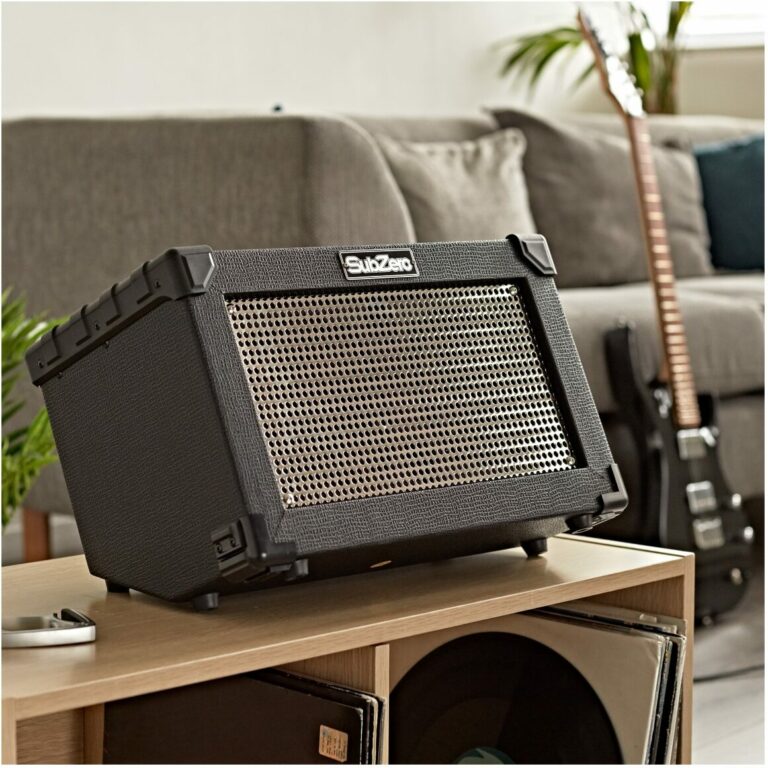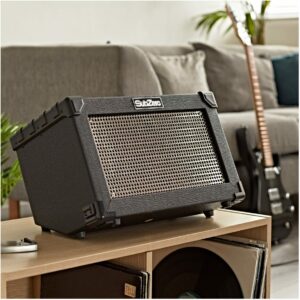 The SubZero Busking Amp allows you to perform for 4 hours on a single charge – ideal for a day of busking. With both microphone and guitar inputs, this amp is the perfect solution for guitarist-vocalists. The guitar input offers multiple effects and amp models (including acoustic), while the microphone input has an independent echo effect. The SubZero Busking Amp also features Bluetooth connectivity, so you can play backing tracks wirelessly from your phone.
Shop now | SubZero Rechargeable Busking Amp
---
Roland CUBE Street EX Stereo Amplifier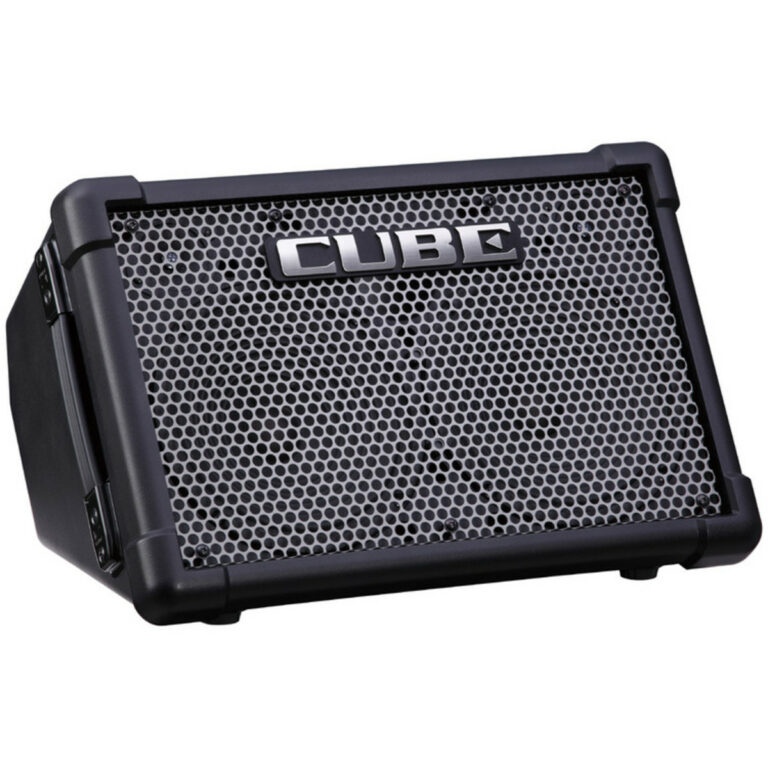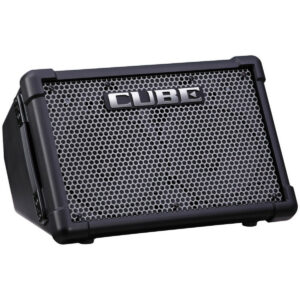 The Roland CUBE Street EX is an all-purpose, on-the-go amp. Up to 20 hours of battery life is more than enough for a day's performing, while four independent channels for microphone and guitar allow you to set up the perfect sound for singing and playing.
50W of power with dual woofers and tweeters is plenty to project your sound to large audiences. And with i-CUBE LINK, you can even plug in your iPhone or iPad to play backing music and record your performances!
Shop now | Roland CUBE Street EX Stereo Amplifier
See more | Guitar Amplifiers
---
Portable PA
Need more inputs? A portable PA could be the way to go for your busking setup.
---
Bose S1 Pro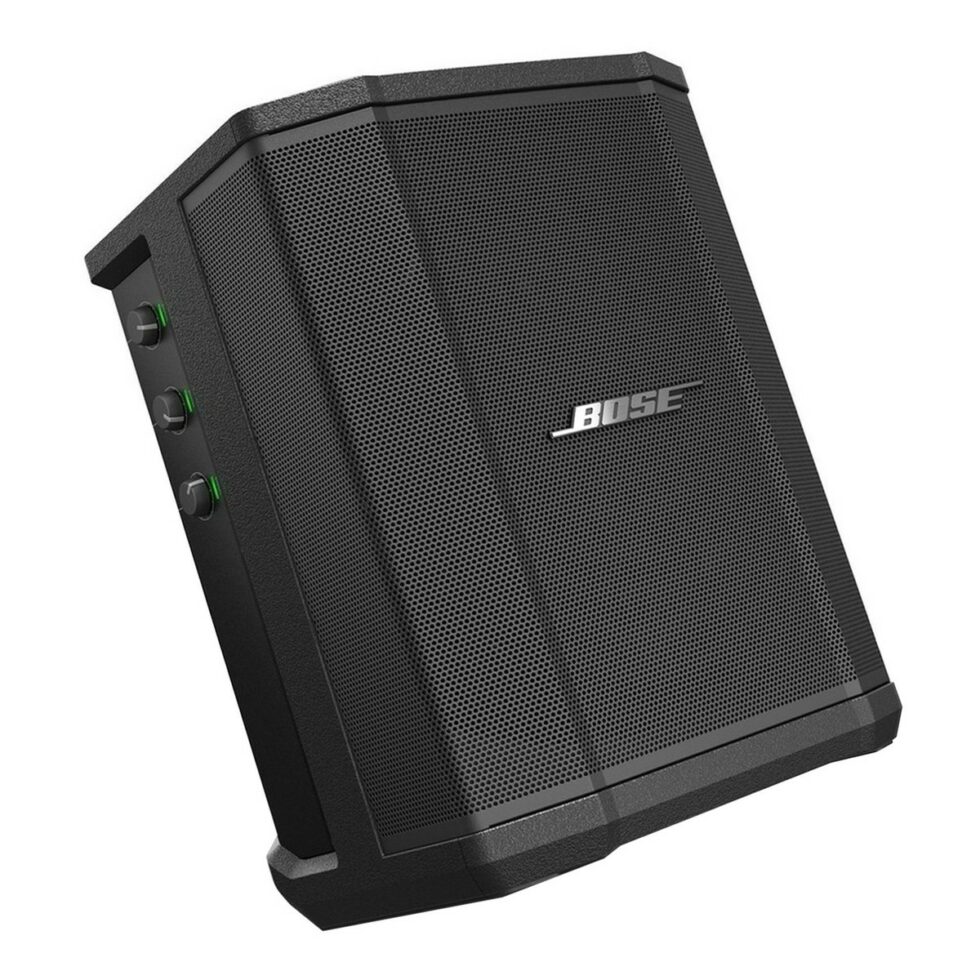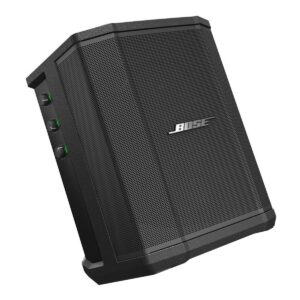 The Bose S1 Pro is a super compact, multi-position PA speaker with two inputs for guitar or microphone. Each input features Bose's incredible ToneMatch presets, optimised for acoustic guitar and vocals. Bluetooth and aux-in connectivity let you play your backing tracks out loud, while the battery pack delivers 6 hours of operation from a single charge. This portable PA speaker is perfect for both outdoor performance and indoor use.
Shop Now | Bose S1 Pro Multi-Position PA System with Battery Pack
---
Mackie Thump GO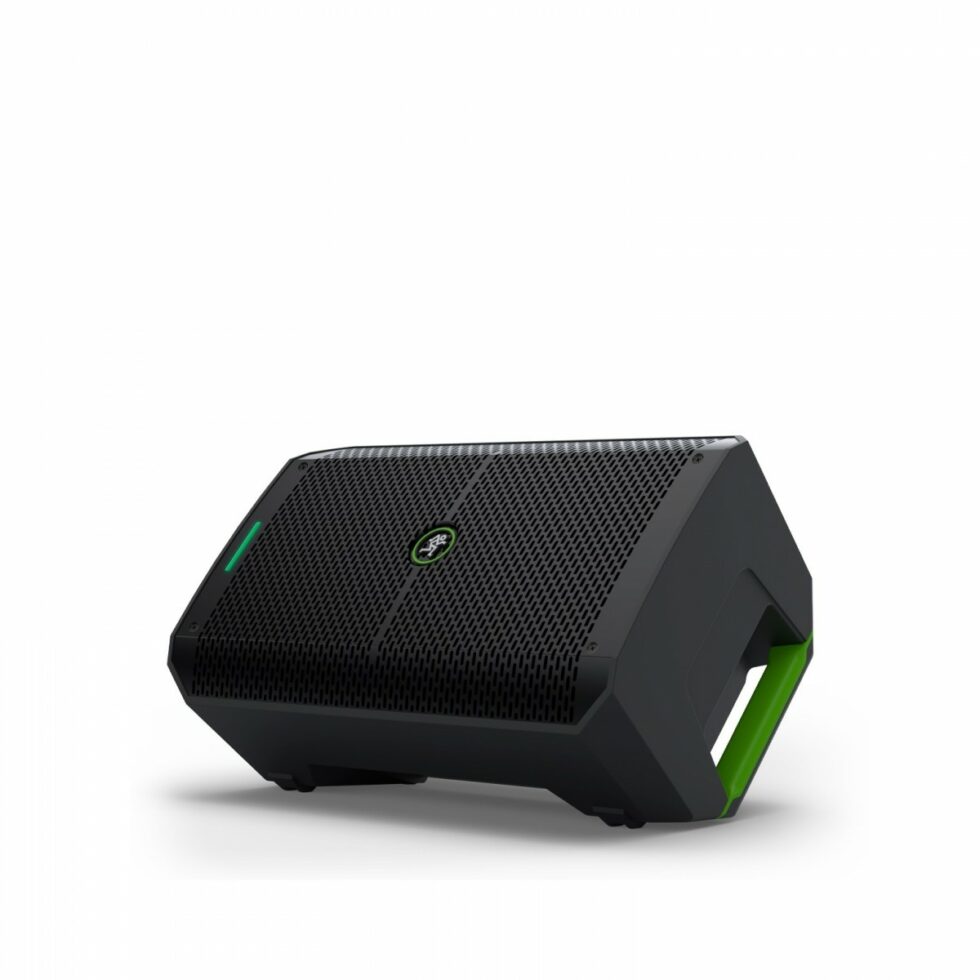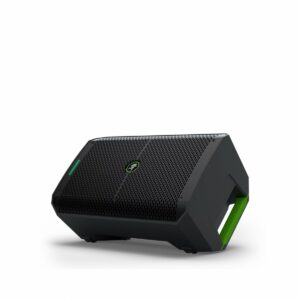 The Mackie Thump GO delivers powerful sound and a lightweight and intuitive design. 200 watts of power provides crystal-clear sound, while the 12-hour battery life ensures you'll never be caught short. The dual inputs allow musicians and vocalists to get plugged in, while the Bluetooth aux-in and Thump Connect 2 app provides total wireless playback and control.
Shop now | Mackie Thump GO
---
LD Systems RoadJack 10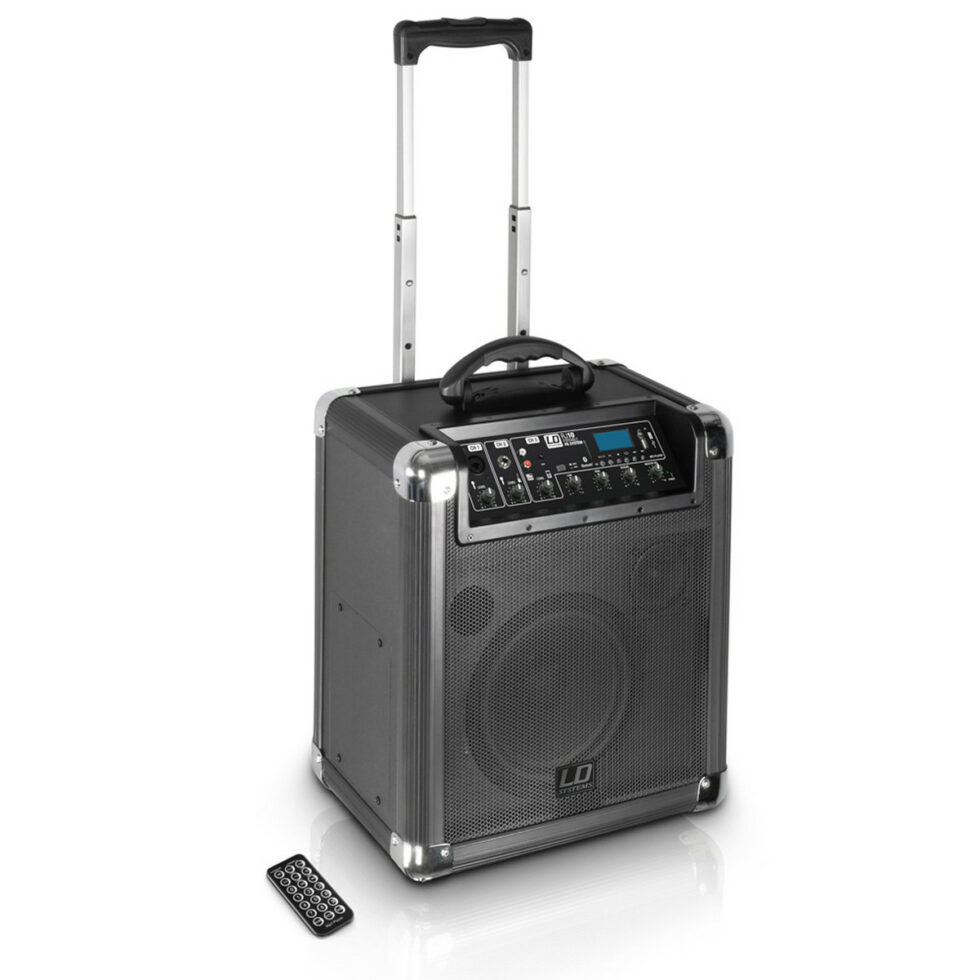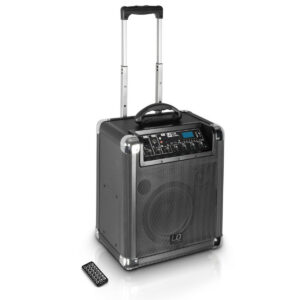 A PA speaker with up to 20 hours of battery-powered performance! The RoadJack 10 portable PA loudspeaker speaker features dual inputs for mic/line as well as an auxiliary connection via Bluetooth and jack input. The LD Systems RoadJack 10 excels with its super compact and rugged design featuring a set of transport casters and travel handles – the PA is perfect for performing on the streets or taking to your next outdoor party.
Shop now | LD Systems RoadJack 10
---
SubZero SZPA-P15 Portable PA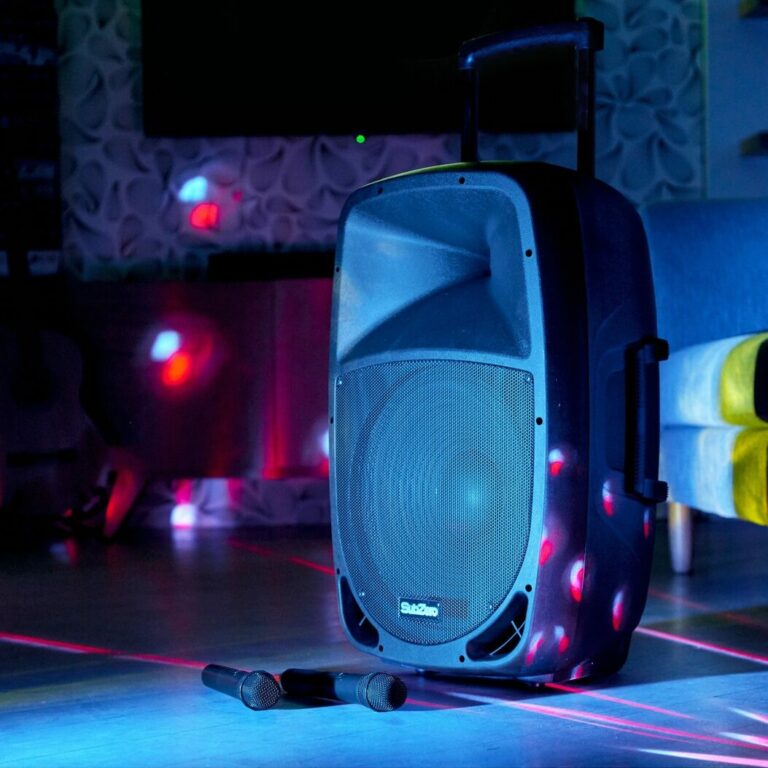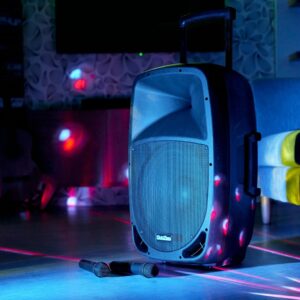 This is where outdoor performance gets really serious. The SubZero SZPA-P15 features a powerful 15" speaker with a full and balanced sound. Two wireless handheld microphones are provided for vocal performers, while two hard-wired mic-in and line-in connections ensure you can connect your instruments or a mixing desk. A built-in audio player can stream music from SD, USB, or Bluetooth – perfect for backing tracks. With a battery-powered design featuring wheels and an extendable handle, the SZPA-P15 is ideal for busking.
Shop now | SubZero SZPA-P15 Portable PA with Bluetooth and Wireless Mics
---
SubZero Battery Powered Column PA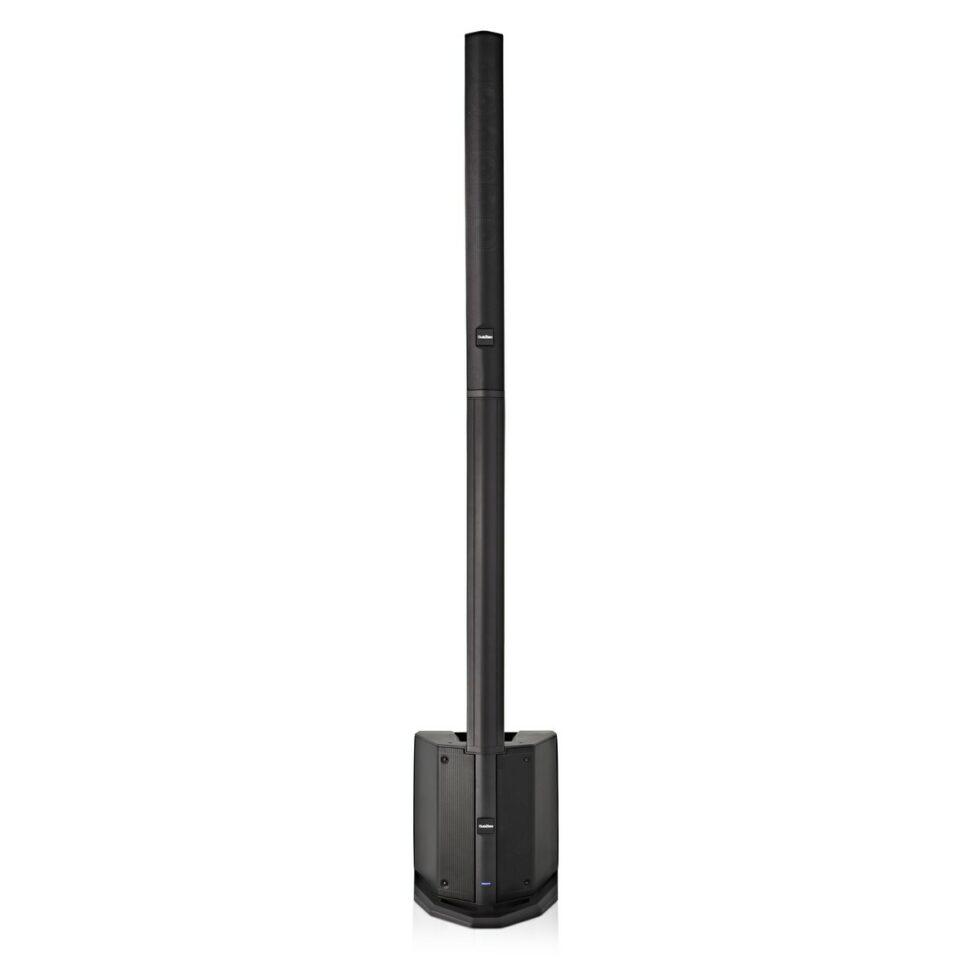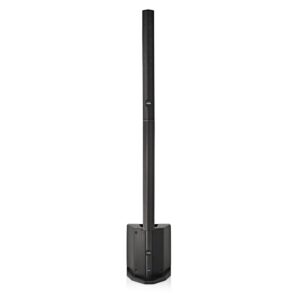 Have you heard of line array technology? Well, if you've been to a large concert recently, you have most likely heard it in action. The SubZero Portable Column PA features several miniature drivers mounted in a column, combined with a sub-woofer unit on the floor. The result is exceptional sound coverage across your stage, with minimal drop-off in volume the further back you are from the speaker. Combine this with a built-in 8-channel mixer, 6-10 hours of battery power, auxiliary input, and Bluetooth, and you have a great solution for busking in bigger spaces.
Shop Now | SubZero Battery Powered Portable Column PA, with Bluetooth
See more | Portable PA Systems