Music Gear News
Loathe show what the SubZero Rogue VI Baritone can do for British metal
Loathe show what the SubZero Rogue VI Baritone can do for British metal
Loathe's new guitar playthrough features one of SubZero's most popular guitars. The result? One mesmerizing video.
They've been making waves on the UK metal scene for years and Loathe's latest video shows why. The Liverpool band have released a guitar playthrough of their song "Broken Vision Rhythm" showing guitarist, Connor Sweeney, utilising the unique tones of the SubZero Rogue VI Baritone.
Conquering music during a pandemic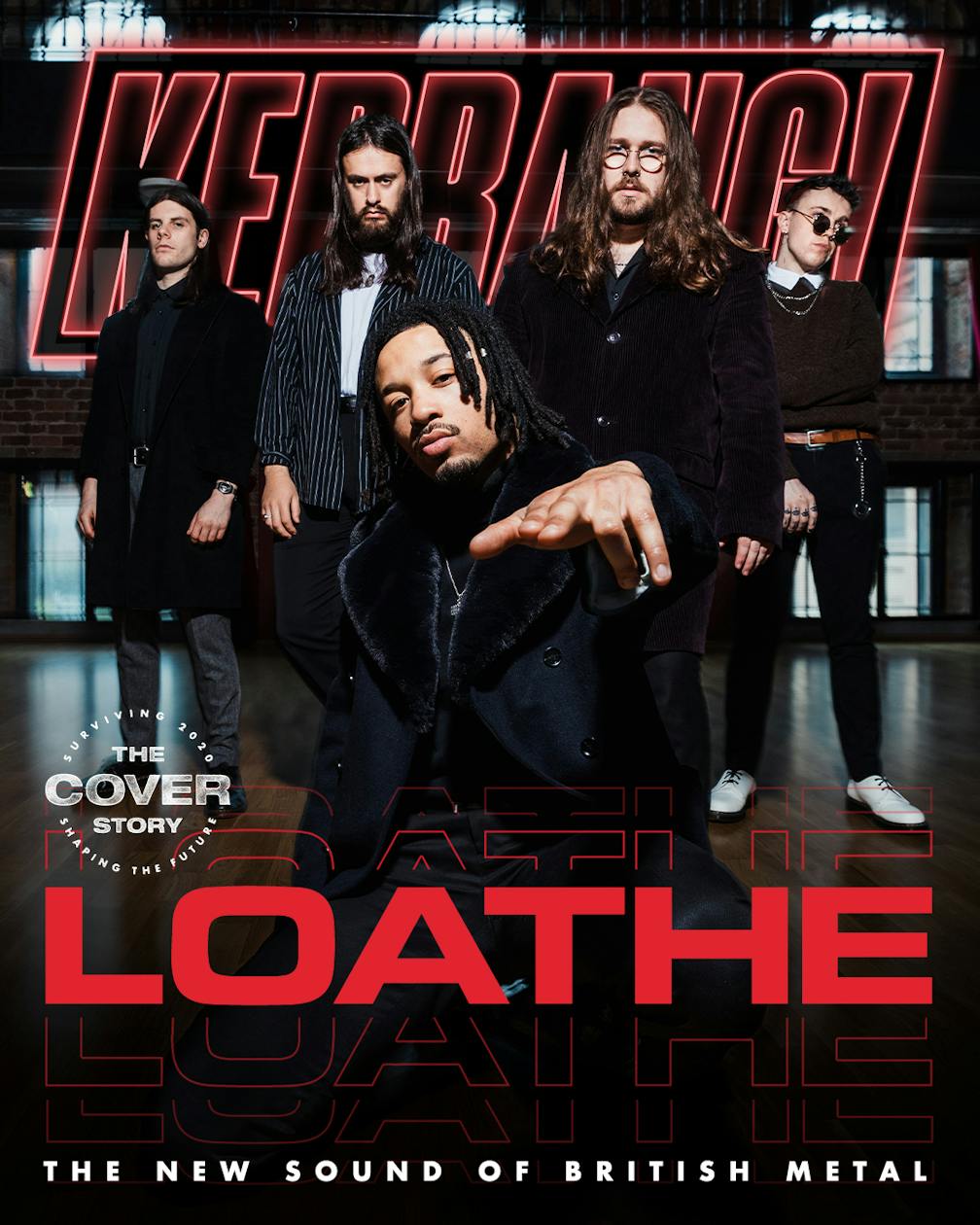 It's been a tough year for the music scene. Gigs, tours and practices have had to cancel leaving musicians and music lovers at a loss of what to do. But it hasn't slowed Loathe down. They've used the time to keep pushing their music and popularity within British metal.
Speaking in an interview with Kerrang!, frontman Kadeem France said: "I've been doing more music than ever. I didn't expect that to happen during lockdown."
Despite releasing their latest album "I Let It In And It Took Everything" just before lockdown in February, Loathe managed to make the most of it without touring. Metal Hammer placed it at number 12 in their top 50 albums of 2020 while Alternative Press included it in their list alongside the likes of Machine Gun Kelly and Bring Me The Horizon.
A match made in guitar heaven
Now, Loathe have treated us to an impressive guitar playthrough of the third track on the album, "Broken Vision Rhythm". The YouTube video shows Connor Sweeney and Erik Bickerstaffe performing the guitar parts with Sweeney donning a SubZero Rogue VI Baritone.
The Rogue VI is the ideal choice for the band's modern, heavy style. It's a 30" scale baritone, with the tuning an octave lower than a standard electric, making it easier to achieve the distinctive low tone of the song.
However, there's a lot more to this guitar.
The model you can see in the video has a Tobacco Sunburst finish. Other than the lower tuning, its most notable specs include:
A smooth C profile maple neck for playing comfort
A recessed neck heel for easy fret access
A 30" scale length to maintain string tension at low tunings
Soon to be released, the Rogue VI Baritone with a Polar White finish. This model is available for pre-order now and has the same specs as the Tobacco Sunburst except for its all maple neck for a snappier tone and improved articulation when performing with high gain amp tones.
SubZero guitars are exclusively available from us here at Gear4music. So, if you want to follow in the footsteps of Loathe and make your own stamp - have a look through the collection.
Shop now | SubZero Rogue VI Baritone Electric Guitar, Tobacco Sunburst
Shop now | SubZero Rogue VI Baritone Electric Guitar, Polar White
See more | SubZero Electric Guitars
Find out more
See more about Loathe | www.loatheasone.co.uk
Read the Kerrang! feature | Loathe - face to face with the unstoppable future of British metal
Record label | SharpTone Records
Artist UK Management | Future History Management
Posted on 15 Dec 2020 17:39 to category : Band / Celebrity News