Music Gear News
Build Your Dream Pearl Masterworks Drum Kit Now At Gear4music
Build Your Dream Pearl Masterworks Drum Kit Now At Gear4music
Drummers rejoice! As of this month, you can now order your customised Pearl Masterworks drum kit through Gear4music.

A completely personal creation that reflects and empowers your drumming identity. The Pearl Masterworks series gives drummers across the globe the means to make their drumming dreams a reality.
Bringing together the finest features from the world's leading drum company, our Pearl Masterworks custom drum builder allows you to create a truly unique drumming statement. Both sonically and aesthetically. Like a fine, tailored suit, the drum kit should fit the drummer - not the other way around.
What's your idea of the perfect drum kit? Using our custom Masterworks builder, you can choose from hundreds of innovative combinations. From shell material and shell size, to hoop style and hardware finish, anything is possible. For lavish designs fit for royalty, make your choice from luxurious, exotic veneers, hand-matched exteriors and an unlimited palette of customised finishes. With even more options when it comes to lugs and drumheads, the only limit to your kit's design is your imagination. You'll have drums that look as remarkable as they sound.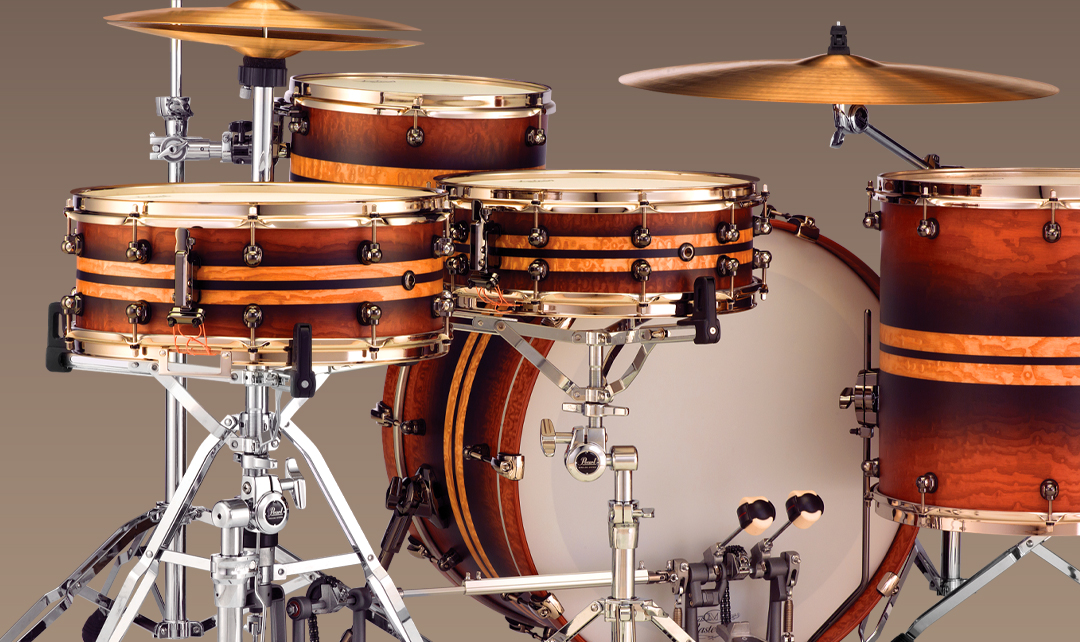 Find out more
Make an enquiry today and speak directly to our drums and percussion specialists here at Gear4music. Our friendly team is on hand to assess your requirements and guide you through the process of building your dream drum kit! We respond to all enquiries and requests as soon as possible.
Turn your ultimate drum kit dreams into reality. Find out more about the incredible Pearl Masterworks series and check out Gear4music's custom drum builder.
Find out more | Pearl Masterworks
Contact us | Enquire now
Posted on 23 Apr 2021 15:41 to category : Instruments News