Legendary. Iconic. A titan of tone and a revolutioniser of riffs, Slash stands above the crowd with his lyrical licks and musical solos. And the Epiphone Slash signature Les Paul is just as god-like. 
Responsible for some of the most famous and well-known lead lines and melodies, he's been an inspiration for countless aspiring guitarists.
So, for fans of the Guns 'n' Roses riffsmith we have a very special offer!
Every one of Slash's Epiphone signature guitars bought between 26th September and 28th November stands a chance of including a very cool prize: a personally-signed Slash vinyl.
How to enter the raffle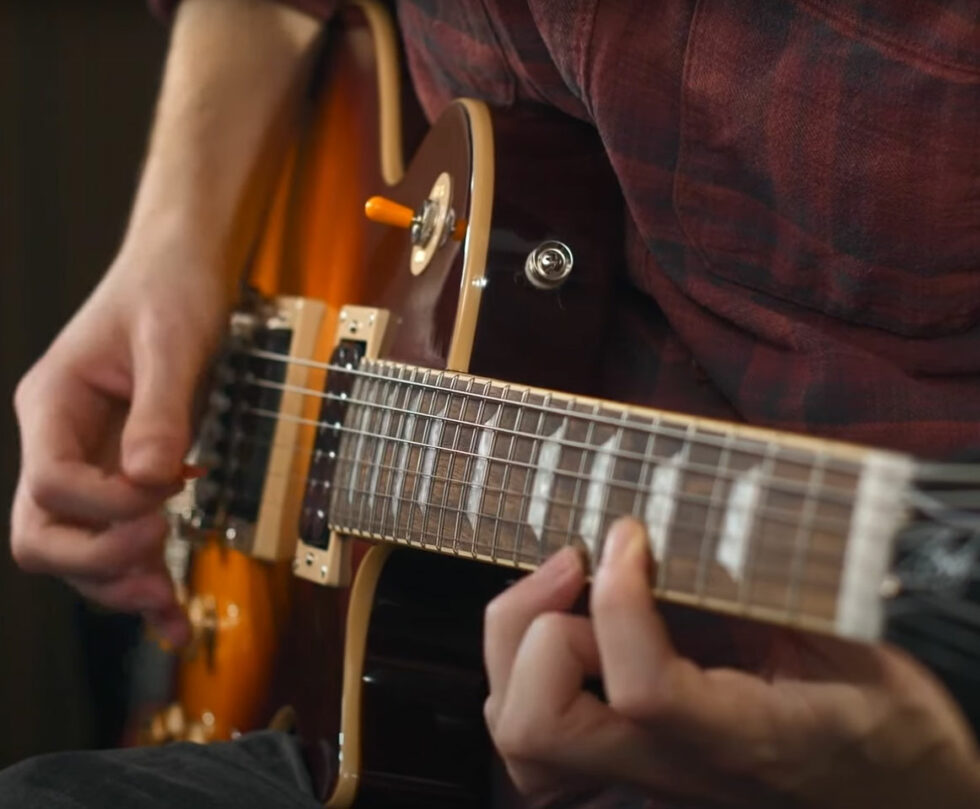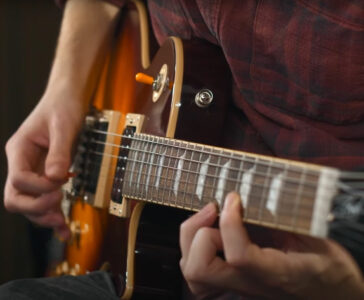 It's simple! Purchase one of Slash's signature Epiphone Les Pauls to be in with a chance of winning.
10 lucky Les Paul owners will receive a copy of Slash's vinyl personally signed by the man himself.
There are also a further 16 pristine unsigned copies up for grabs.
We've listed every eligible guitar, so you know exactly which ones count.
What are the guitars?
They're none other than Slash's own line of signature Epiphone Les Pauls. Built with a range of components to give you his sound and style, they're a step above regular Epi LPs.
These upgrades consist of a gorgeous carved AAA flame maple hard cap top to mimic his visual flair and a pair of custom-tuned ProBucker Alnico 2 humbuckers to grant you his ferocious sounds.
With these at your hands, you'll be firing out "Sweet Child O' Mine" before you know it – all at an approachable price that won't break the bank!
The Epiphone Slash Lineup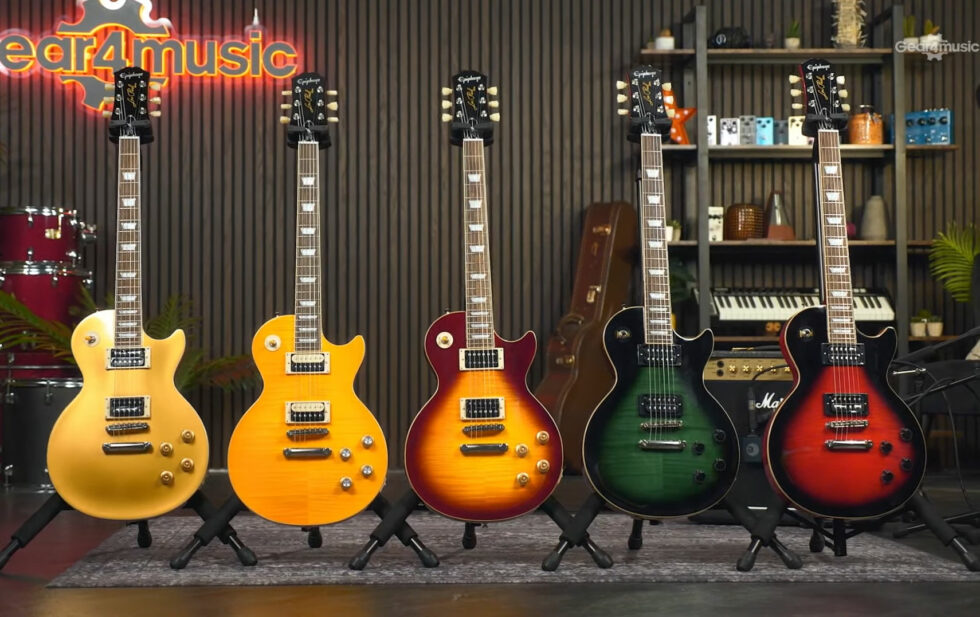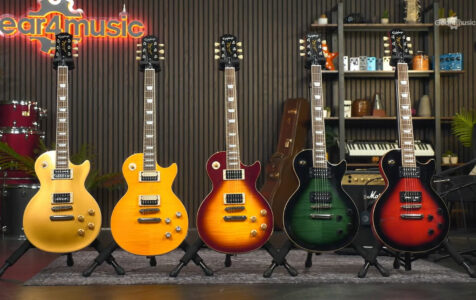 Here it is, the lineup of luscious Les Pauls.
They've all got the same configuration of essential hardware; the main differences are small aesthetic changes to match the guitars Slash has used throughout his career.
What they all share is top-notch playability and attractiveness.
Each boasts a carved maple hard cap for on-point looks and a bright top-end tone in addition to a pair of growling Custom ProBucker Alnico 2 humbuckers.
These excellent pickups are replicas of the Gibson BurstBuckers and produce that wonderful, rounded voicing. Exclusive to the Slash signatures, it's a sound you won't get on any other Epiphone Les Paul.
Also unique to the Slash line is a custom neck profile that's designed to enable his style of slick shredding. This is complemented by other LP Standard features like a Graph Tech nut, Epiphone LockTone Tune-O-Matic bridge and tailpiece, and CTS potentiometers for fine tone and volume control.
Finally, each model listed comes with a high-quality Epiphone Custom hardshell case, so you can get on the road straight away.
Epiphone Slash Victoria Les Paul, Goldtop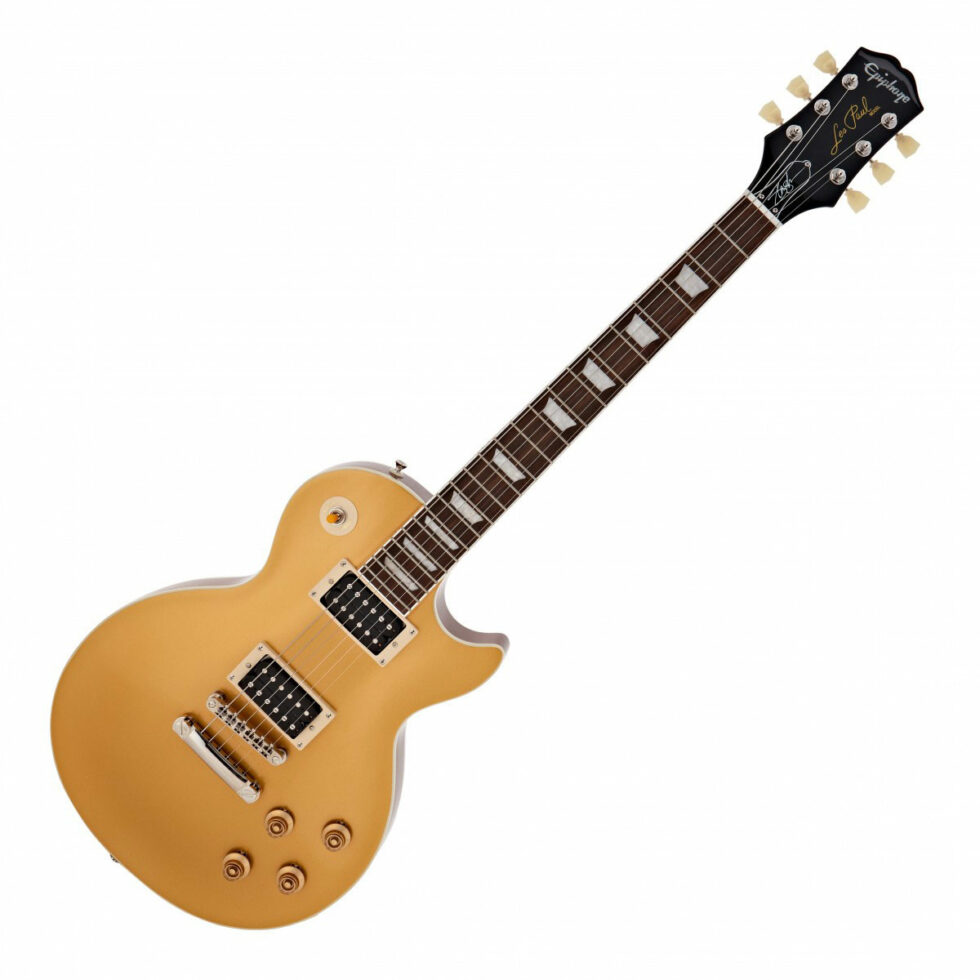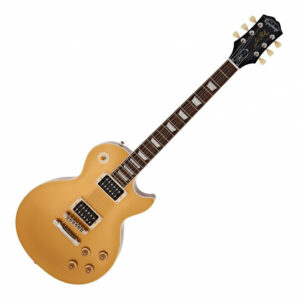 Stunning, gorgeous, and the gold Standard.
This beauty is based on the 1957 Slash used in the Appetite For Destruction tour.
It features nickel hardware with gold Top Hat knobs for that unmistakable style.
Shop now | Epiphone Slash Victoria Les Paul, Goldtop
Epiphone Slash Les Paul, November Burst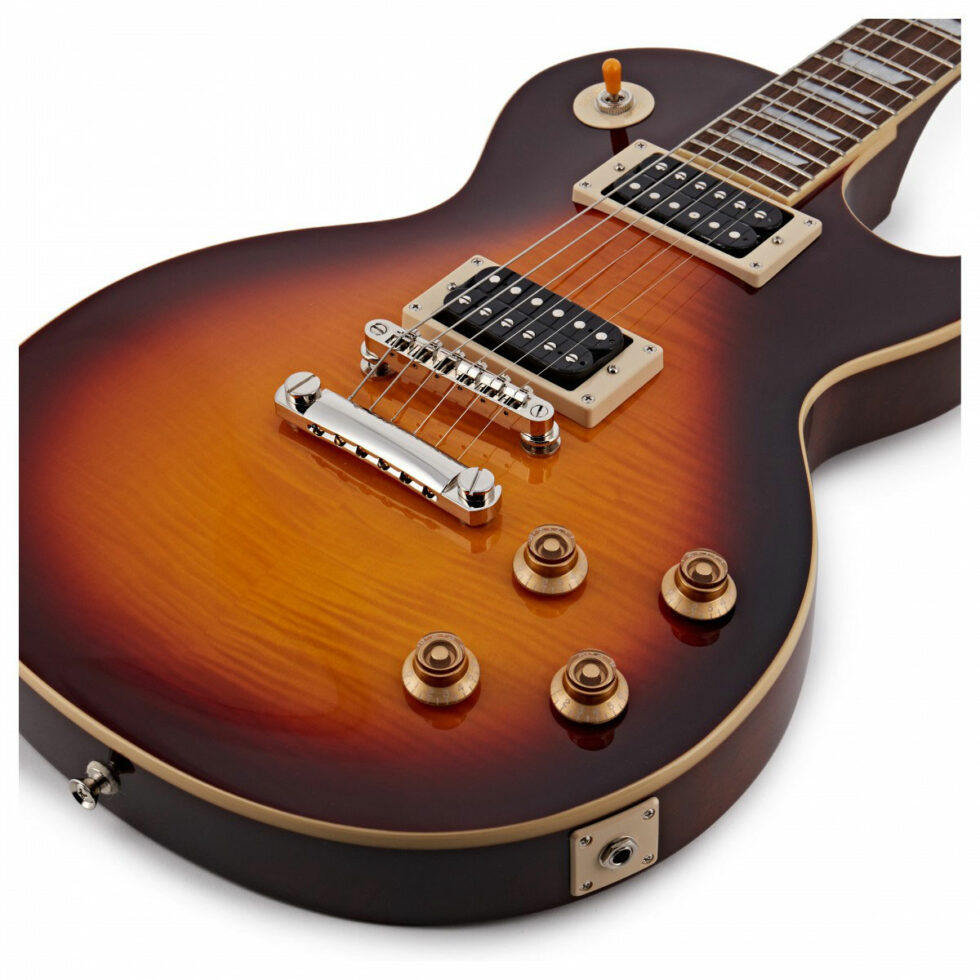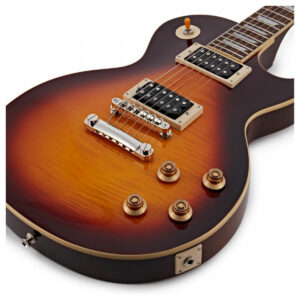 If you need something to warm you up in the cold "November Rain", look no further.
The flaming hot burst finish of this Les Paul resembles the axe Slash used in the video for "November Rain".
Fit for such an epic ballad, it boasts all the same gravitas with its captivating AAA flame maple cap.
Nickel hardware and gold Top Hat knobs complete the look.
Shop now | Epiphone Slash Les Paul, November Burst
Epiphone Slash Les Paul, Appetite Burst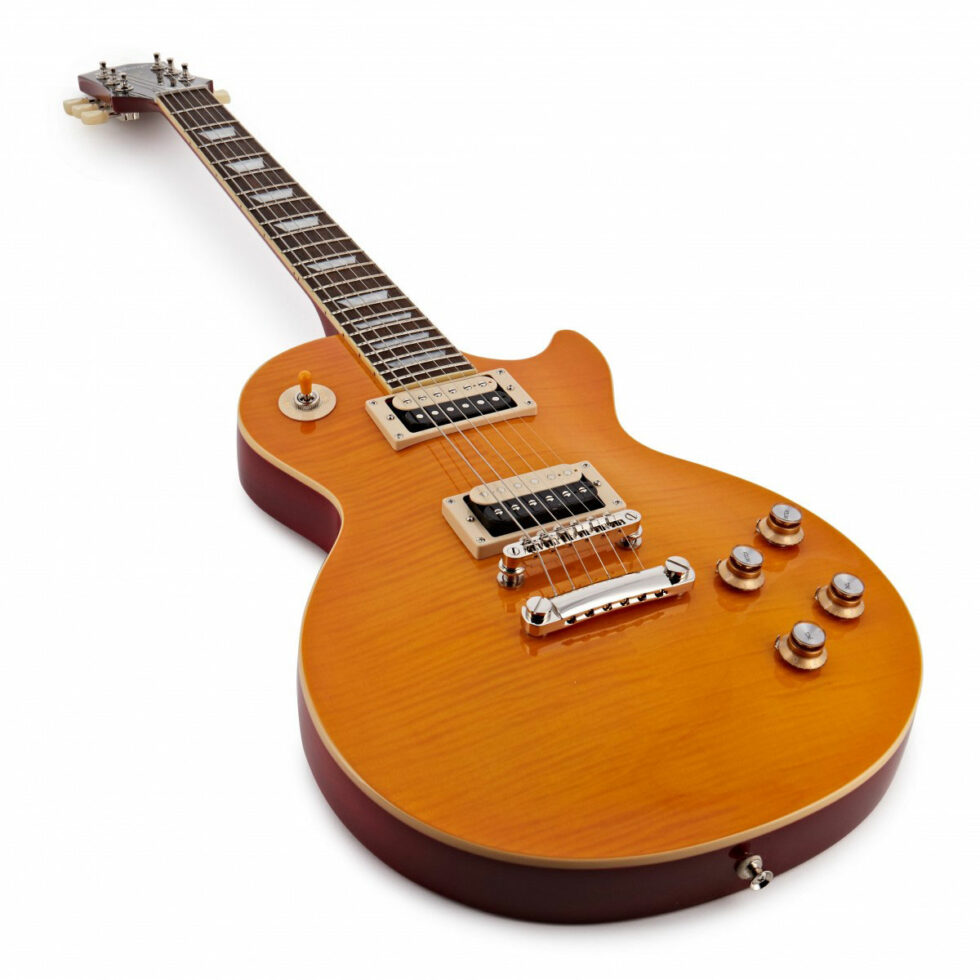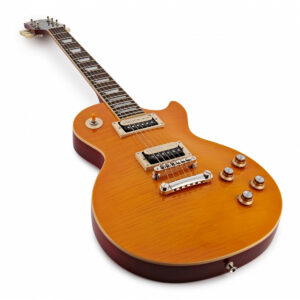 Definitely a guitar to sate any player's hunger, the Appetite Burst is based on the Les Paul from the Appetite For Destruction album and that Saul "Slash" Hudson was seen rocking left, right and centre in the '80s.
That same amber yellow flame top and zebra-coloured pickups are yours to flaunt in this authentic recreation.
Complete with gold Top Hat controls with metal inserts, dial pointers, and nickel hardware, it couldn't look any better.
Shop now | Epiphone Slash Les Paul, Appetite Burst
Epiphone Slash Les Paul, Vermillion Burst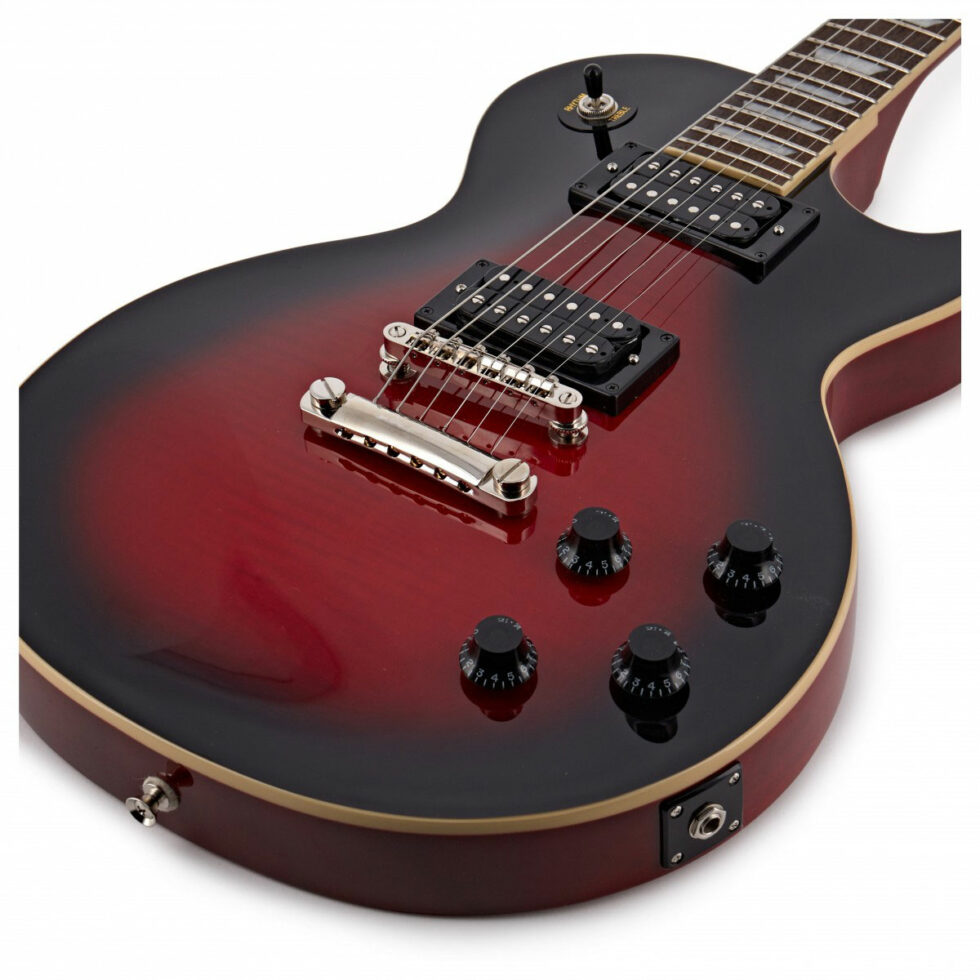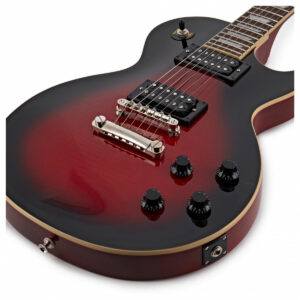 What looks better than red and black combined? The Vermillion Burst makes that hard to answer.
Based on Slash's Gibson Custom Shop line of Les Pauls, it looks absolutely incredible.
To match its black theme, it sports dark-coloured components in the form of black Top Hats with dial pointer controls.
Shop now | Epiphone Slash Les Paul, Vermillion Burst
Epiphone Slash Les Paul, Anaconda Burst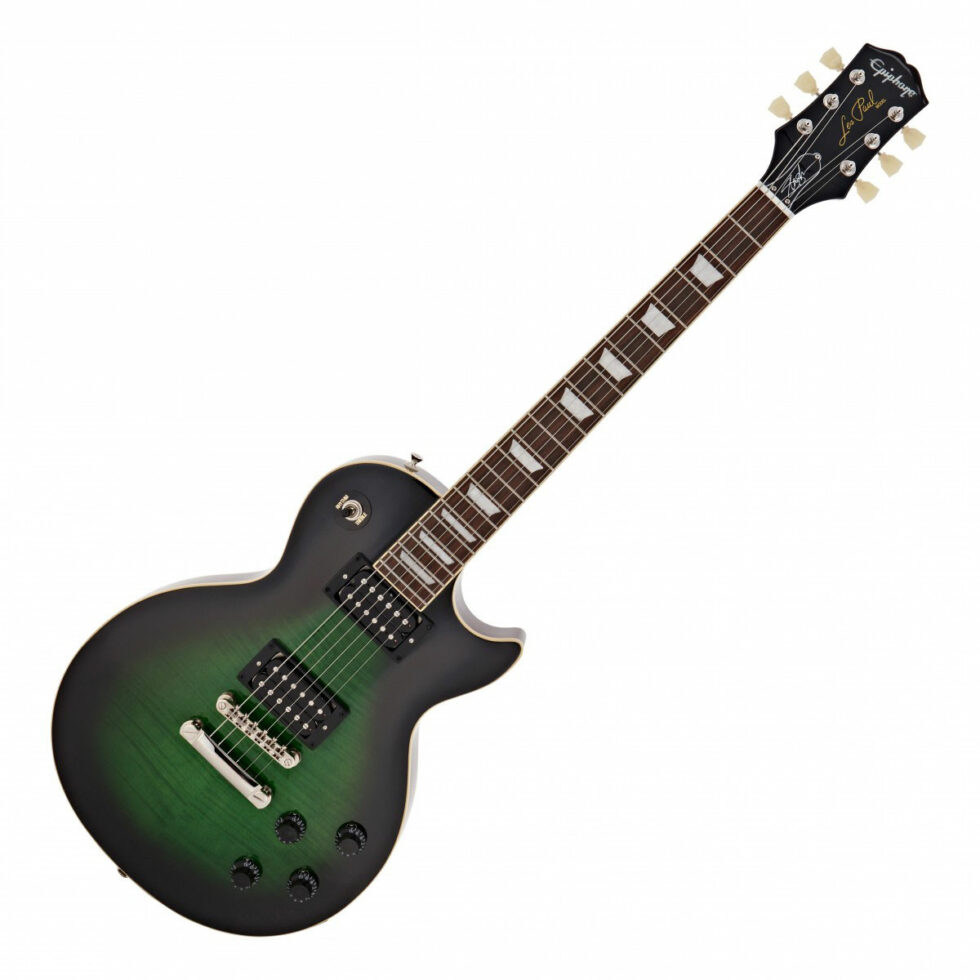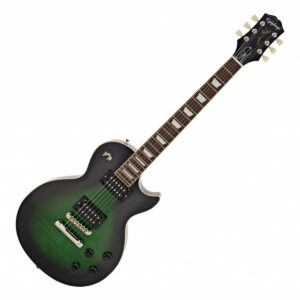 A green machine.
This alluring and deadly Anaconda Burst is the second of Slash's Custom Shop models, and it's just as beautiful.
Offering the same sleek black appointments and nickel hardware, it's going to turn heads at any gig.
Shop now | Epiphone Slash Les Paul, Anaconda Burst
Discover more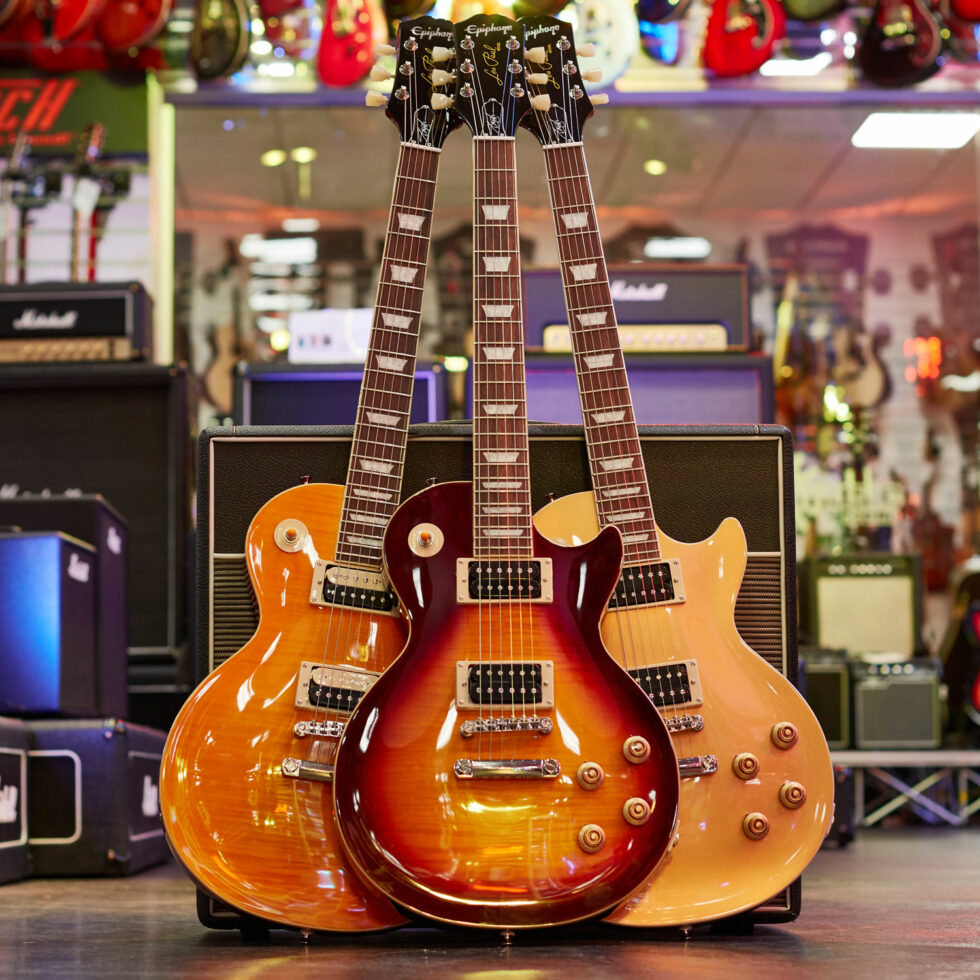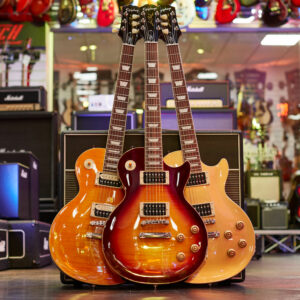 There you have it – a whole series of superb Les Pauls that offer Gibson-level visuals and pickups at a much more manageable price!
If this series of Slash guitars has got you interested in his sound – or any hard rock 'n' roll roars – then why not check out a few extras?
After all, with Guns 'n' Roses featuring in the recent Hollywood Marvel movie Thor: Love & Thunder, there's no better time to get rocking.
Check out Slash's own Dunlop Wah pedal if you want his effect or his own tuned Seymour Duncan pickups if you'd rather mod an existing guitar.
On top of those – there's the iconic Marshall JCM800 that Slash is known to favour, and coming in a combo form you'll be able to get that sound without any extra hassle!