The Zildjian L80s are designed to deliver low-volume practice with a realistic playing experience. Perfectly paired with an acoustic or electric kit, the L80s are certainly a stand-out set of cymbals.
These low-volume cymbals are available in a choice of three packages and a range of cymbal sizes.
The pack I used for this review was the larger three-cymbal set, featuring a 14'' hi-hat, a 16'' crash cymbal, and an 18'' crash/ride – a standard setup and layout. All these cymbals are a standard size and versatile for various music genres.
Unpacking the L80s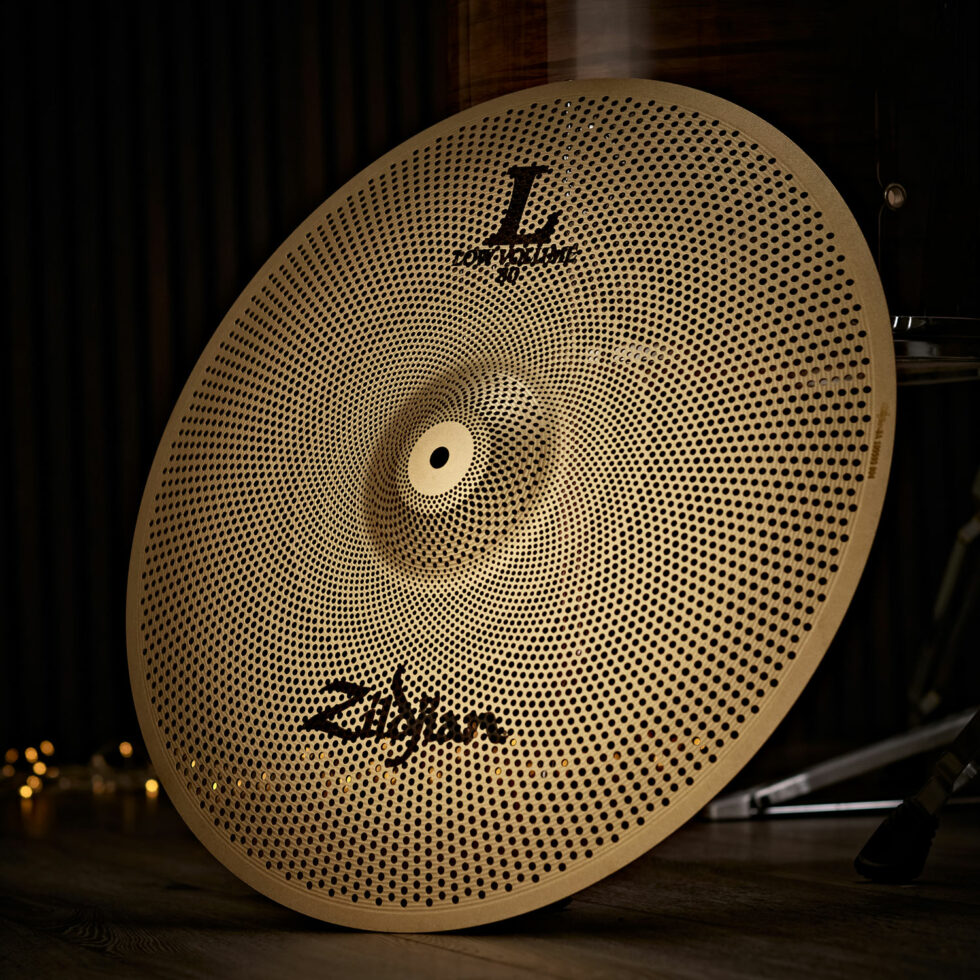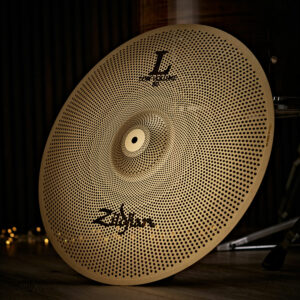 Whilst unpacking the Zildjian L80 cymbals and securing them to the cymbal stands, the first thing I noticed was the extremely lightweight and quality thin design of the cymbals.
The product itself felt robust and sturdy yet still had a noticeable wafer-thin build.
Plus, each cymbal looked remarkably like a standard set of full-volume cymbals.
As well as having small holes and a design that maximises the low sound qualities, the L80 cymbals are crafted from brass and feature a matt finish.
The matte finish provides a dull sound, further helping with the low volume.
It also makes the cymbals look authentic and similar to traditional cymbals, easily blending in with your acoustic kit.
The look
Each cymbal is created to replicate standard cymbal shapes, including a cymbal taper, bell, and general sizing.
One of the most noticeable aesthetic features that stood out to me was how incredibly realistic each cymbal looked, from the gradual taper of the cymbals to the cymbal bell, designed to provide tonal variety.
The sound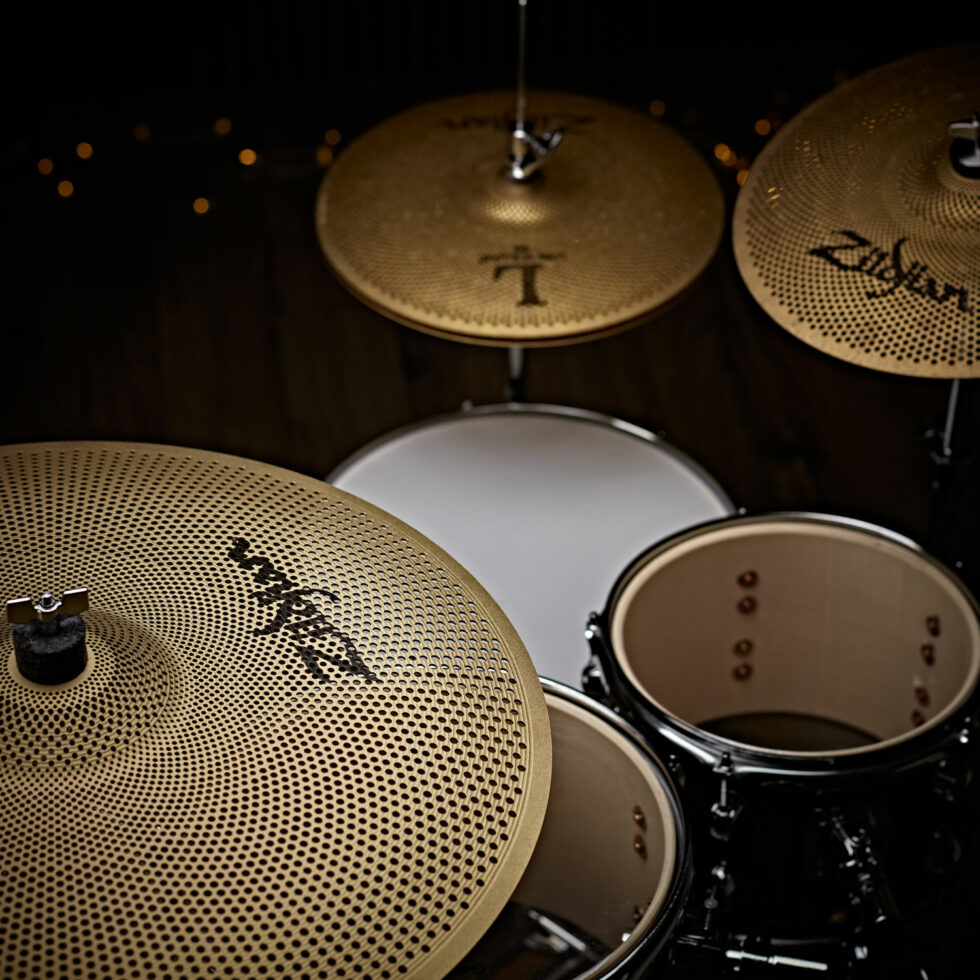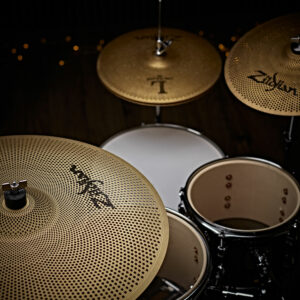 A particularly noteworthy aspect of this cymbal set is the crisp response of each cymbal, especially the hi-hats which I was taken aback by. Whilst this is down to personal preference, there was something refreshing and inspiring about being able to achieve a crisp, clean sound, with the finest of detail and embellishment.
Similarly, the beautiful sizzle tone created by these hi-hats is a perfectly accurate representation of standard hi-hats but with miraculously low volume.
The crash provided a standard crash sound but with more sizzle than volume, enabling you to achieve a similar sound to that of a standard crash and easily differentiate between cymbals.
Furthermore, these cymbals produce a range of tones and textures, including responsive cymbal swells and rolls as well as high pitch bell sounds.
The ride, similar to the crash cymbal, exudes another sizzle sound.
A realistic tonal response can be easily attained through this ride cymbal, differing in sound the closer to the edge of the cymbal and bell you play – exactly as you would expect from a standard ride cymbal.
How the L80s feel to play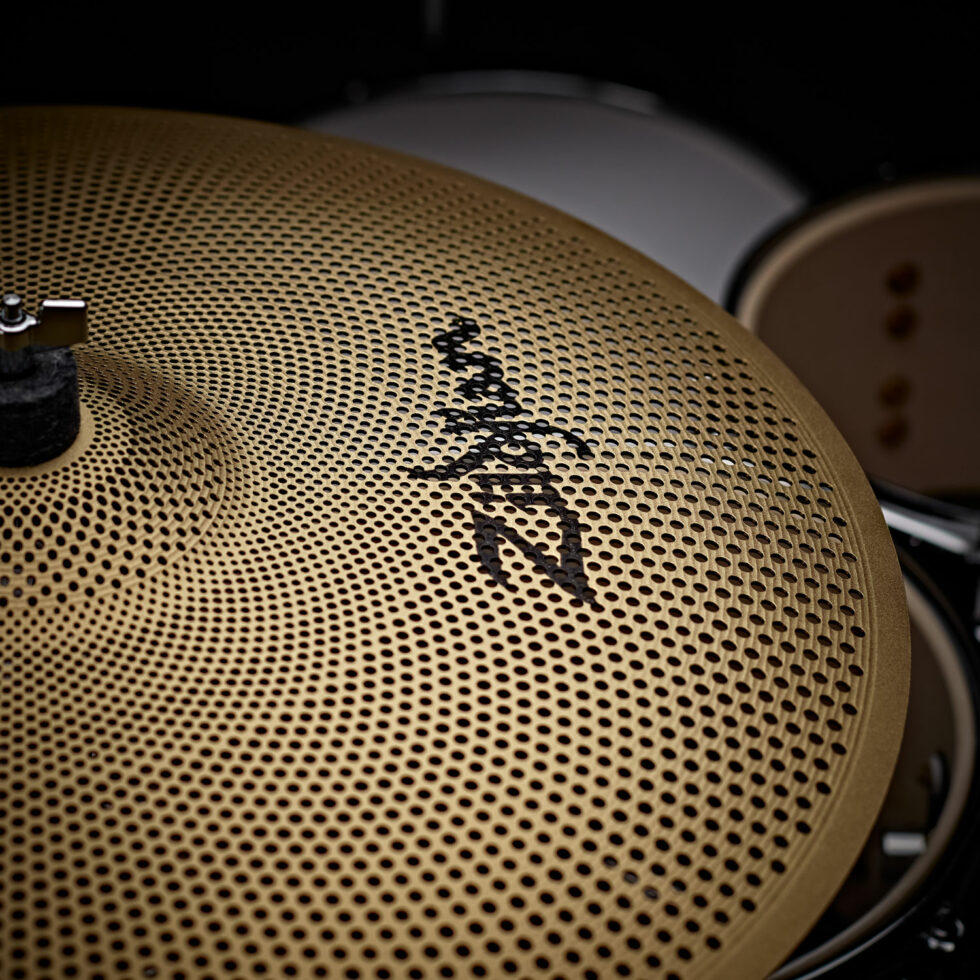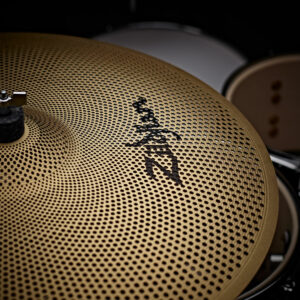 Overall, these cymbals were a real treat to play. Although under the stick they felt much thinner and flimsier due to the low-volume construction, they still had a reliable feel.
The Low Volume L80s are the closest to real cymbals that I have experienced and have a similar rebound and stick absorption as standard cymbals.
What's more, cymbal rolls also have the same feel and resonance as normal cymbals, and, overall, each cymbal provides a springy stick rebound thanks to the quality of its thin construction.
The cymbals are undoubtedly easy to play, with a smooth action that makes quick transitions effortless.
One of the stand-out responses from this cymbal set was the hi-hats. The crisp response produced by the hi-hat cymbals was incredibly realistic, and it altered depending on how tight the hi-hat was compressed – just like a standard set of cymbals.
This is an advantage of the L80s as it provides the low-volume response associated with an electric kit along with the feel of a real set of cymbals.
What can the L80s be used for?
Low-volume cymbals have numerous benefits and playing setups. They can be used for quiet practice, providing minimal noise whilst still feeling like a fully acoustic kit.
The Zildjian L80 cymbal set can be used in low-volume gigs, music schools, or simply your own rehearsal space where sound is an issue.
Whilst they're notably better for acoustic kit use, this cymbal set can also be used for hybrid drumming.
How does hybrid drumming work with low-volume cymbals?
The general construction of the cymbal, particularly the small holes in the surface, allows for the easy application of cymbal triggers. These triggers attach to the underside of your low-volume cymbal.
The addition of cymbal triggers widens the musical possibilities of these cymbals, meaning you can apply electronic sounds to your playing and achieve ultimate control over your sound.
Which pack would be best for me?
I chose the Zildjian L80 Low-Volume 468 Cymbal Pack for its large size – the biggest in the range – and its realistic construction.
It's the closest replica to a standard-sized set of cymbals, with 14'', 16'', and 18''-sized cymbals.
You might also like the Zildjian Low Volume/Remo Silentstroke packs, such as the Fusion Practice Pack or the Rock Tom Pack.
These are great to ensure quiet practice across the whole of your kit!
What's next?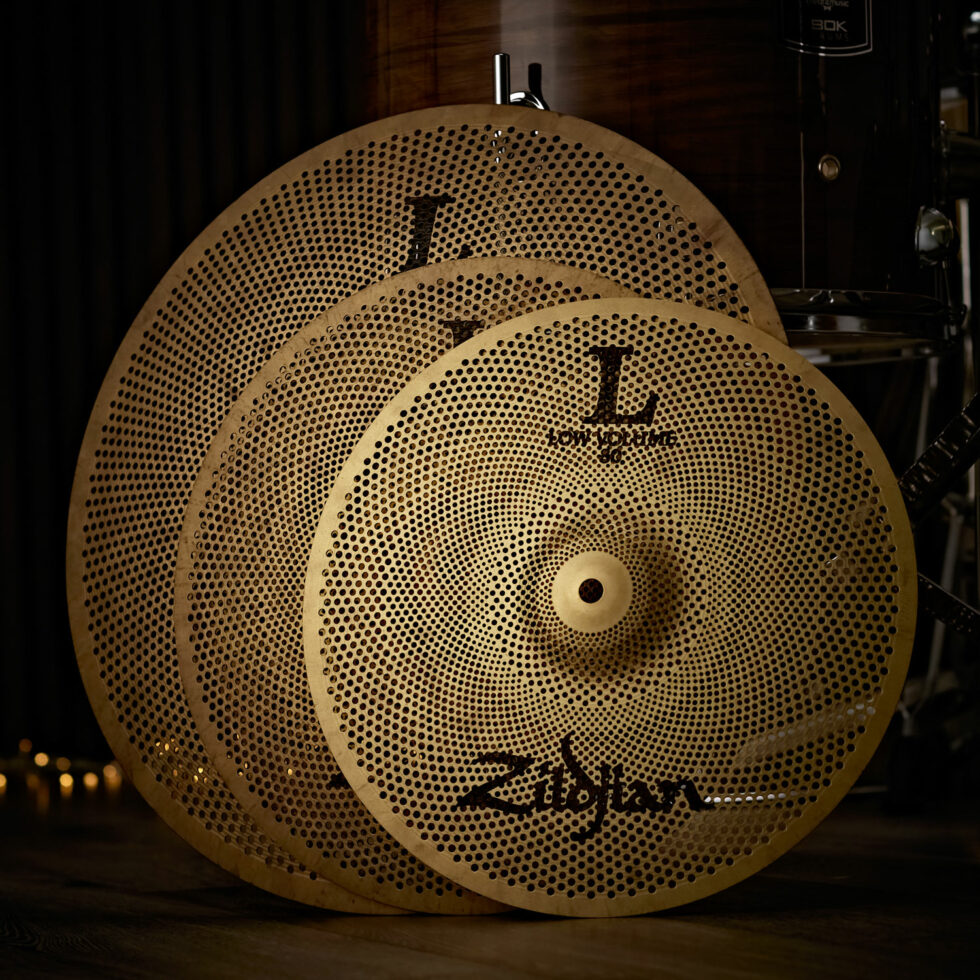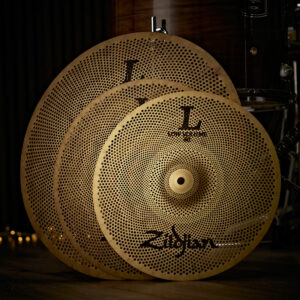 Overall, the Low volume L80 Zildjian cymbals provide a realistic experience, making playing at low volume less of a chore and more of a creative experience.
With a realistic feel, aesthetic, and sound, Zildjian L80s earn low-volume products a well-deserved positive reputation.
The main things I was taken aback by when trying this product were the incredible stick response and quality, low-volume sound.
These make the L80 Zildjian cymbals by far a perfect low-volume alternative.
Now you've learnt about the Zildjian L80 cymbal set, why not try them out for yourself? Or see our full range of low-volume cymbals for more options.