Today's the start of Superbooth 2022 at FEZ-Berlin in Berlin – but what's the big deal? Over the past 20 years, Superbooth has made its name as one of the most important tradeshows in the world for synthesizers. But it's not just a trade show. It's also a centre for learning, a meeting point for musicians and designers, and a mini music festival. There are lots of gear releases we're looking forward to at this year's event. And we're looking forward to trying them in the flesh too. So, how did Superbooth start?
---
A brief history of Superbooth
Superbooth took on its first form at the Musikmesse trade show in Frankfurt. It was a literal "super booth" comprised of multiple small manufacturers sharing a single display. The event was pulled together by HerrSchneider, proprietor of the legendary SchneidersBuero modular retailer in Germany. They were simultaneously saving money, sharing ideas, and getting their names out there – and a beautiful thing was born. Fast forward to 2016 and Superbooth became its own standalone event. And it's been going strong ever since (even in 2020, when they ran a "stay at home" edition).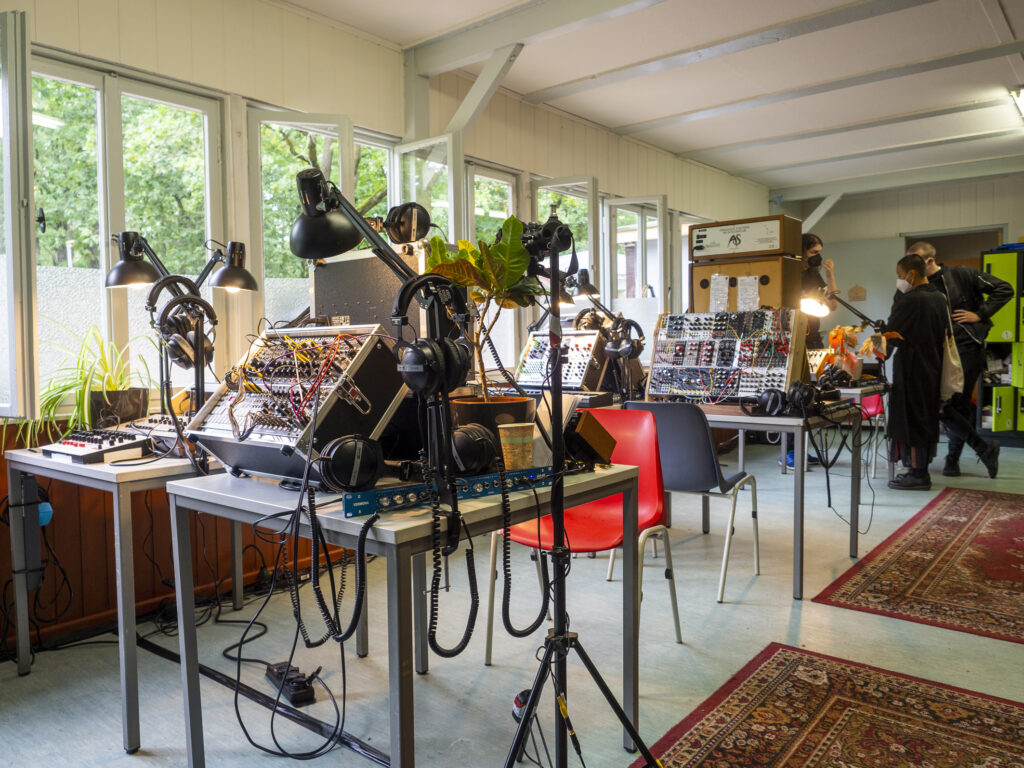 ---
What's so super about Superbooth?
There are lots of great things to do and see at Superbooth.
Meet the makers
One of the best things about the tradeshow is the opportunity to talk to manufacturers and designers directly. This allows you to learn more about synthesizers from the people that make them, giving you a perspective that's not possible with a product description. And manufacturers can get direct feedback to improve their products and make them the best that they can be. There are also plenty of legendary synth designers set to attend the 2022 show. So if you've always wanted to talk to Dave Smith, Dieter Doepfer, or even Tom Oberheim, Superbooth 2022 is your chance.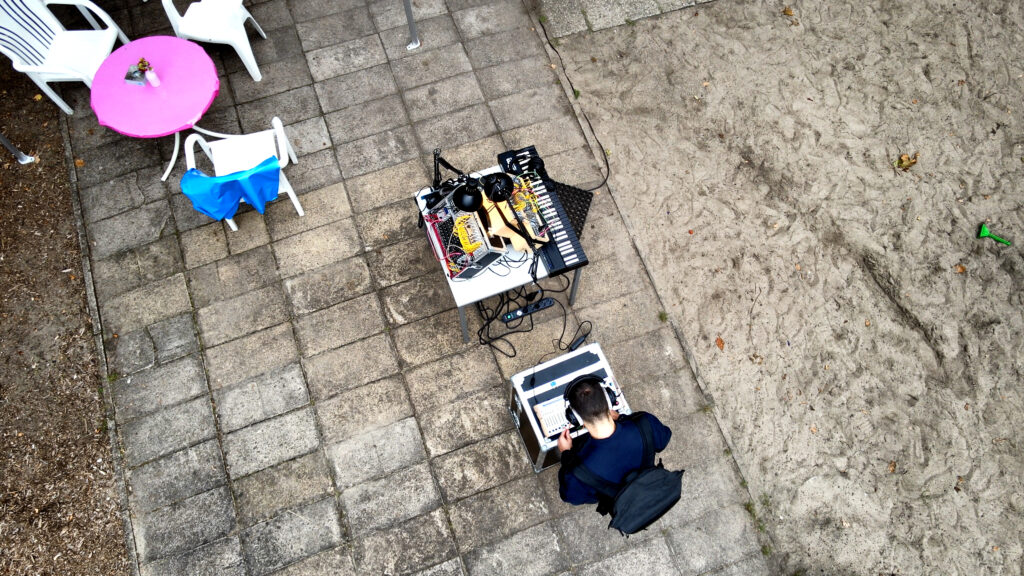 Festival atmosphere
Just wandering around Superbooth is a great experience. It feels like a festival with a real buzz. There's something exciting going on around every corner. Whether you're looking for DIY synth workshops or DJ sets – you won't be far away from either. And there's a chance you'll find an up-and-coming manufacturer demonstrating a ground-breaking instrument that you wouldn't have heard of otherwise. It's worth going just for that!
Try new instruments for yourself
You never get a full image of what a synth can do before playing it. And there's no better chance to test out your favourite synths than at Superbooth. Whether it's a proven classic or the latest release, you can get your grubby mitts on plenty of gear. And speaking of synths, what are the ones we're most looking forward to this year?
---
Most anticipated Superbooth synths and gear
There's a plethora of announced and unannounced synthy goodness coming our way this Superbooth. Here are some of the highlights.
Elektron Syntakt
Elektron's latest offering has been flying off the shelves, so we're looking forward to trying Syntakt in the flesh. This powerful drum machine and synthesizer offers both analog and digital sound processing. As a result, this might be the only groovebox you'll ever need. We can't wait to make some out-of-this-world sounds and beats on this.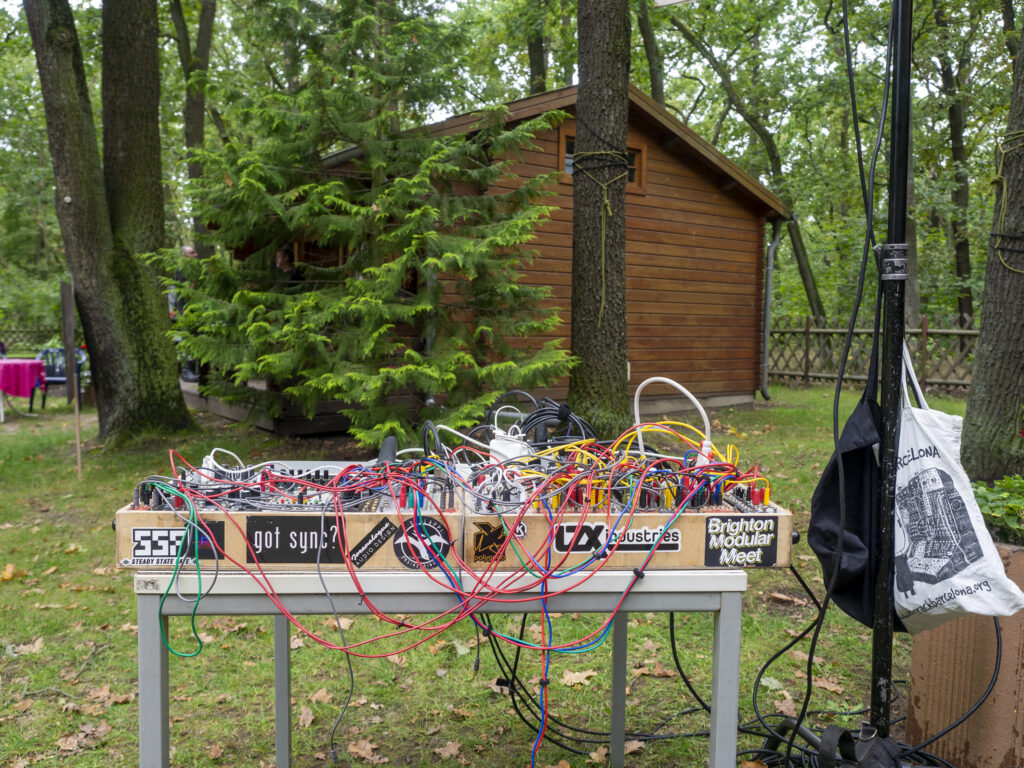 Tiptop Audio Buchla System
Although they've been steadily bringing Buchla modules to the Eurorack world, Tiptop Audio haven't released the whole system yet. In this regard, we're itching to try out a complete system with all of the modules that will eventually be coming out. We're going to channel our inner Suzanne Ciani for this one, and see what West-coast synth sounds we can come up with!
Rhodes
Rhodes have been gearing up for their latest electric piano, the MK8/75AE. They've shown previews of it being played by pro musicians, but it will be fun to try it ourselves ahead of its official release.
Bastl
Bastl have announced a new FM & wave-shape oscillator module called PIZZA. It seems to offer some of the fun sound exploration Bastl have become known for, so it will be great to try this as a part of a Eurorack system.
Polyend Play
This latest groovebox from Polyend has just been announced and we are excited to try it out! It appears to be one of the most comprehensive grooveboxes we've seen so far. This looks like it'll be a real game changer for standalone performances!
---
See you at Superbooth
We're going to have a fantastic time this Superbooth. As you can see, there's plenty to look forward to. The question is, what's caught your eye this year? Leave a comment below, we'd love to find out. And keep an eye out for our roundup blog post coming once we're back from the festivities in Berlin.
Find out more | Superbooth 2022