We went to Superbooth 2022 this year – an international tradeshow for synths and tech in Berlin. There was so much to see, with many manufacturers releasing products just before, or at, the festival.
It took place at an events centre called FEZ. With a forest setting, it was very serene for a festival of cutting-edge synths and tech, but this is part of what Superbooth is all about.
Synth and software, modular and more. Superbooth had it all. Walking around, we spotted legendary synth manufacturers such as Dave Smith, Dieter Doepfer, and Urs Heckmann. There were also plenty of artists, producers, and YouTubers attending, so the weekend had a real festival atmosphere. It was like having the worldwide synth community all in one place!
We watched music in the evenings, attended talks, and had a great time trying out new gear. Where else can you do all that in a matter of days?
So, what newly announced gear did we try?
---
Teenage Engineering OP1 Field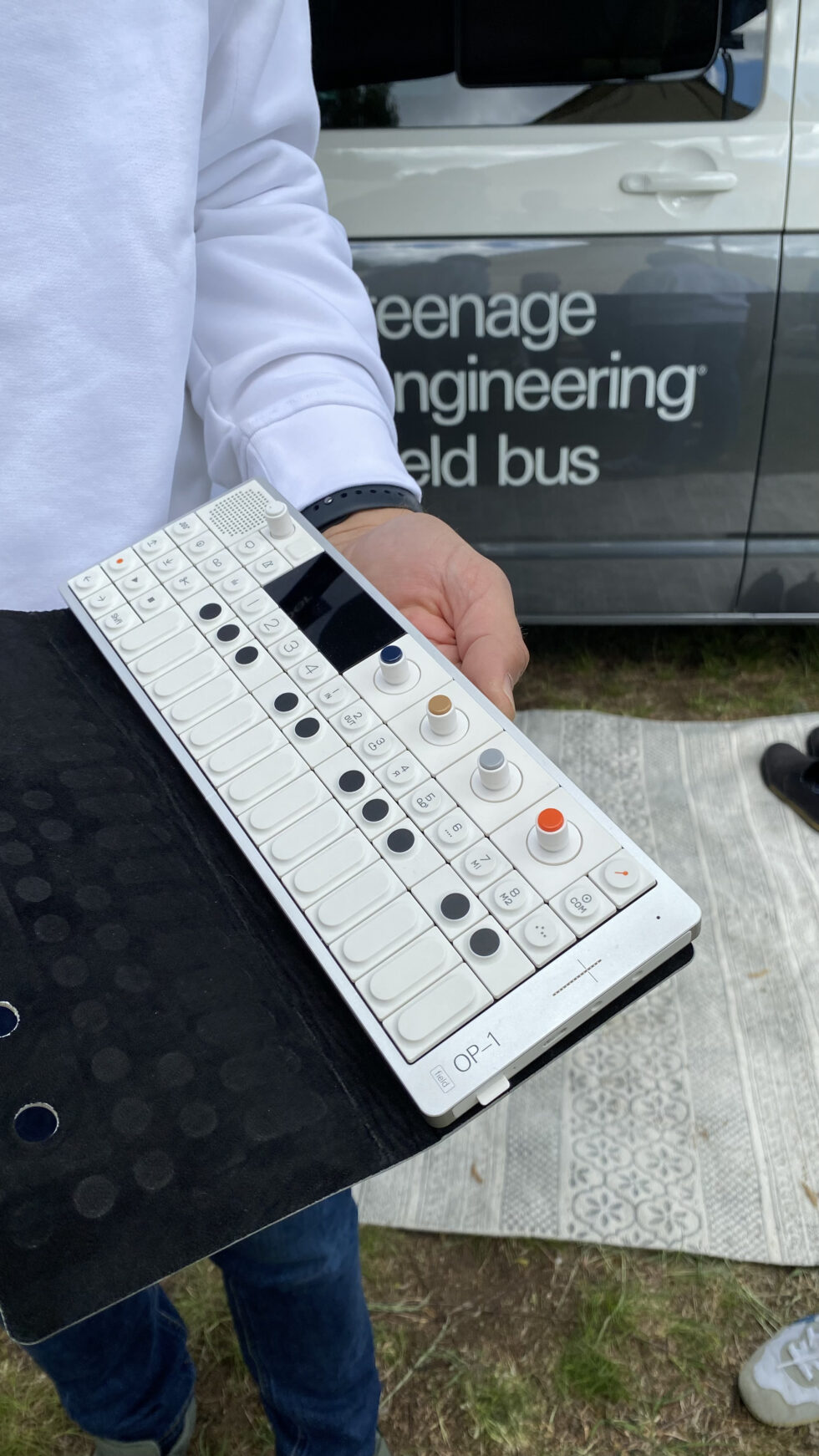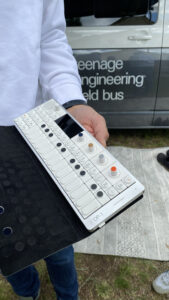 The legendary OP1 allows you to build up entire tracks with playful synth and sampler voices. Teenage Engineering has now announced the OP1 Field, which has a remade chassis and form factor with 32-bit audio.
In fact, Teenage Engineering has boasted that it's got 100 new features, with new synth and drum engines, new reverb, and much, much more. If the original OP1 had infinite possibilities, the OP1 field has even more. Looking for a synth to replace your entire studio? This is the one!
One feature we liked a lot is the built-in FM transmitter, which allows you to beam audio to a radio – great for jamming out on long car journeys!
Shop now | Teenage Engineering OP1 Field 
---
Teenage Engineering TX6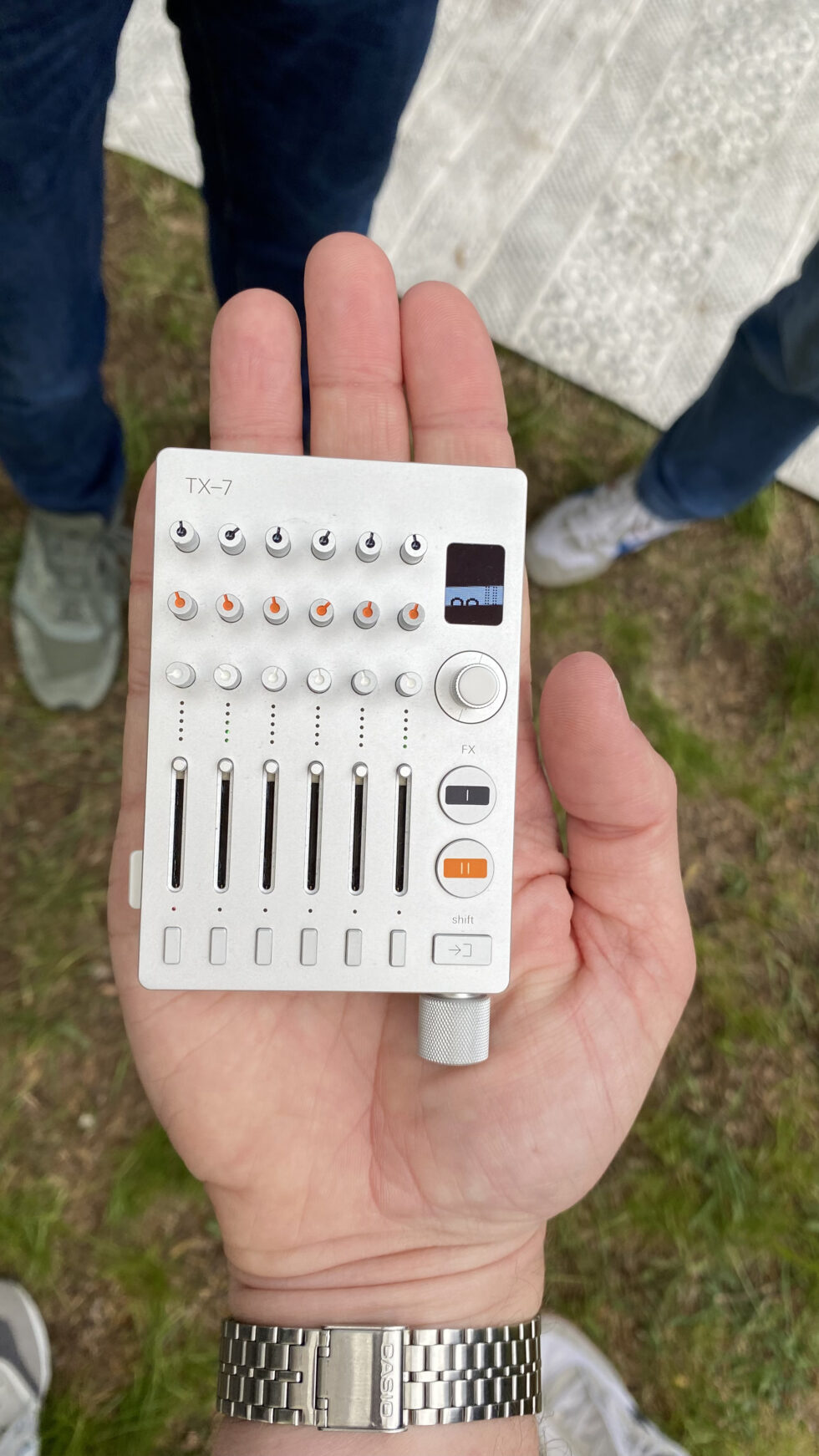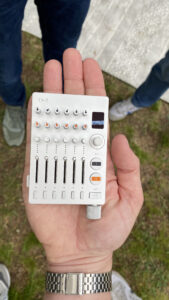 The TX6 is a thing to behold. It's hard to appreciate in photos just how small this boutique mini mixer really is.
It fits in your palm, and yet it's still a 12-channel interface, mixer, effects rack, drum machine, synth, and much more. There is seemingly nothing this little thing can't do.
We were surprised by how solid this little thing felt, despite its size. It's obvious that this is intended to be used as a serious bit of gear, great for when you need an ultra-compact mixer that can do everything.
Shop now | Teenage Engineering TX6
---
Polyend Play
We got to jam with Polyend's new sequencer/groovebox, the Polyend Play. It uses part of the Tracker's engine, but with a more pattern-based interface and a big, friendly grid for entering and editing your samples.
The goal of Play is, simply, to play – getting ideas down, making quick sketches. The hands-on controls make this easy to do and the knobs allow for intuitive editing of different steps in your pattern.
We also loved the 'fill' capabilities. Just tap a button and fill in a row with steps instantly.
And it makes suggestions to you, so there's always somewhere to start with your jam sessions.
Shop now | Polyend Play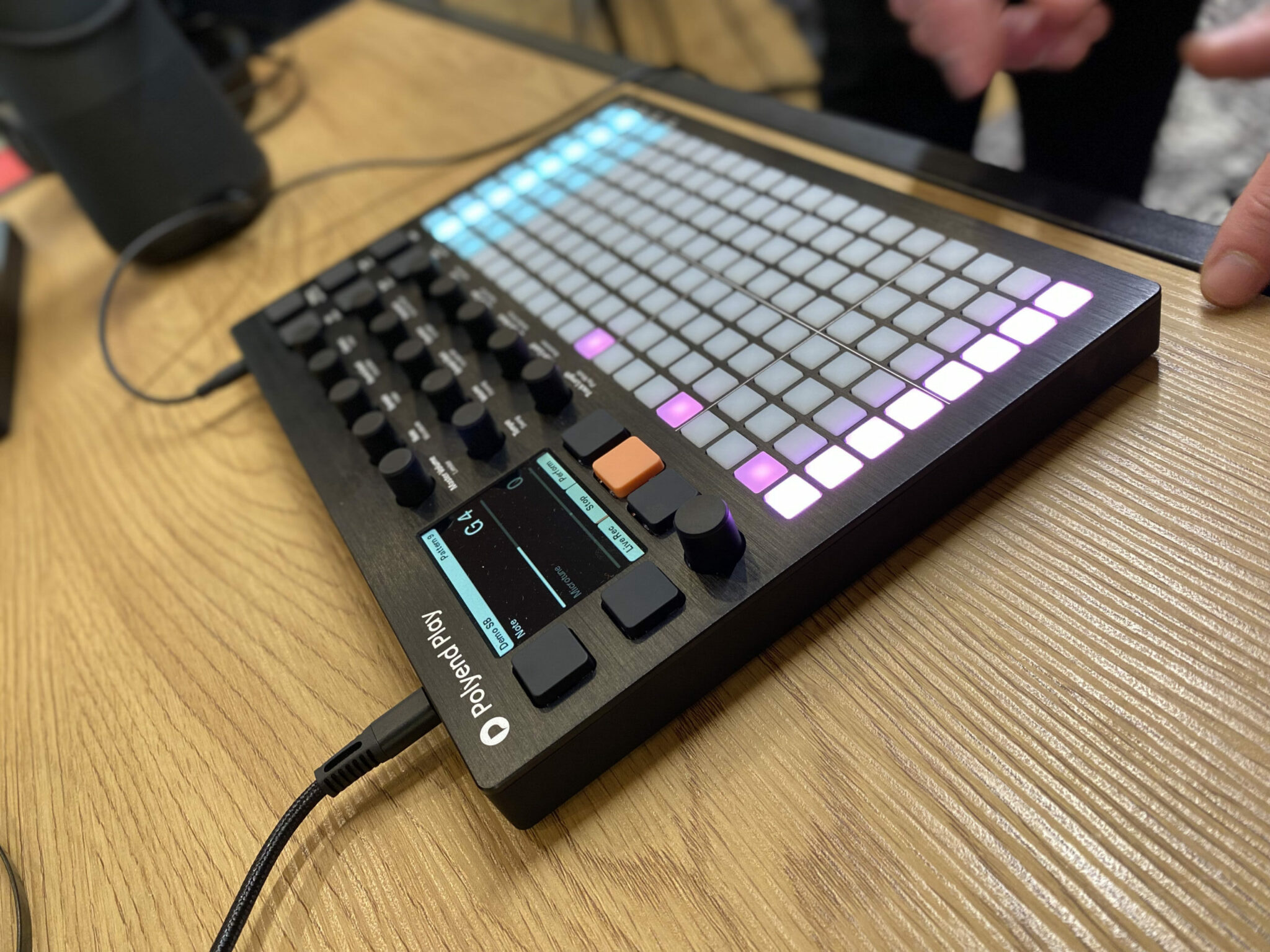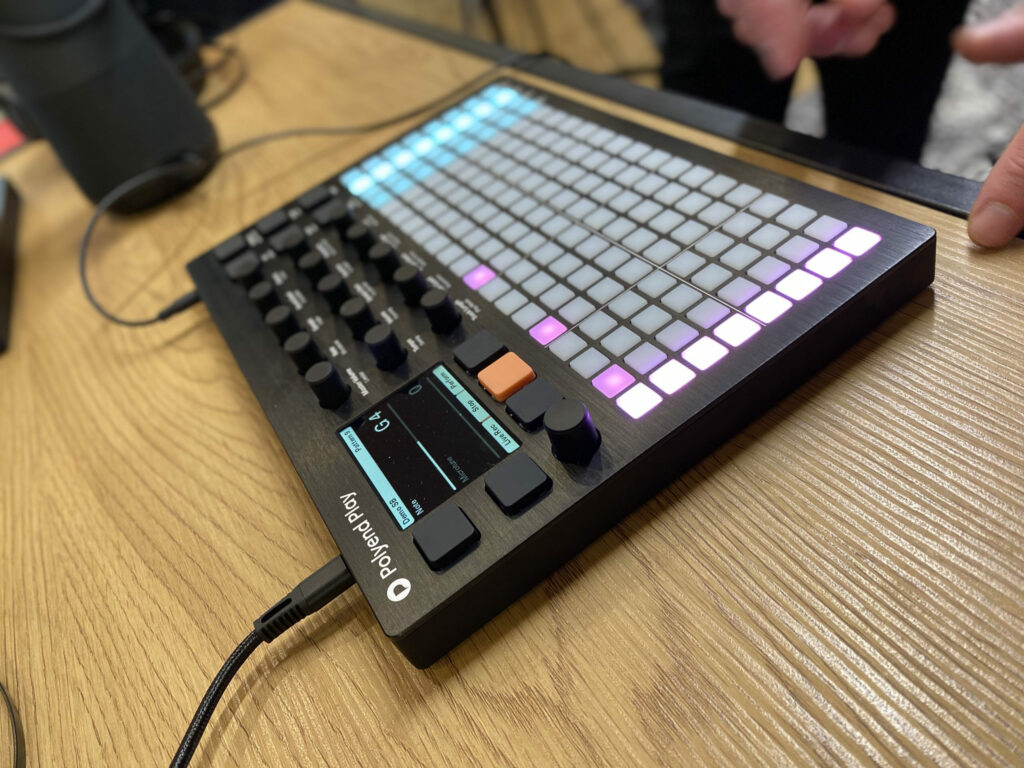 ---
Roland Aira Compacts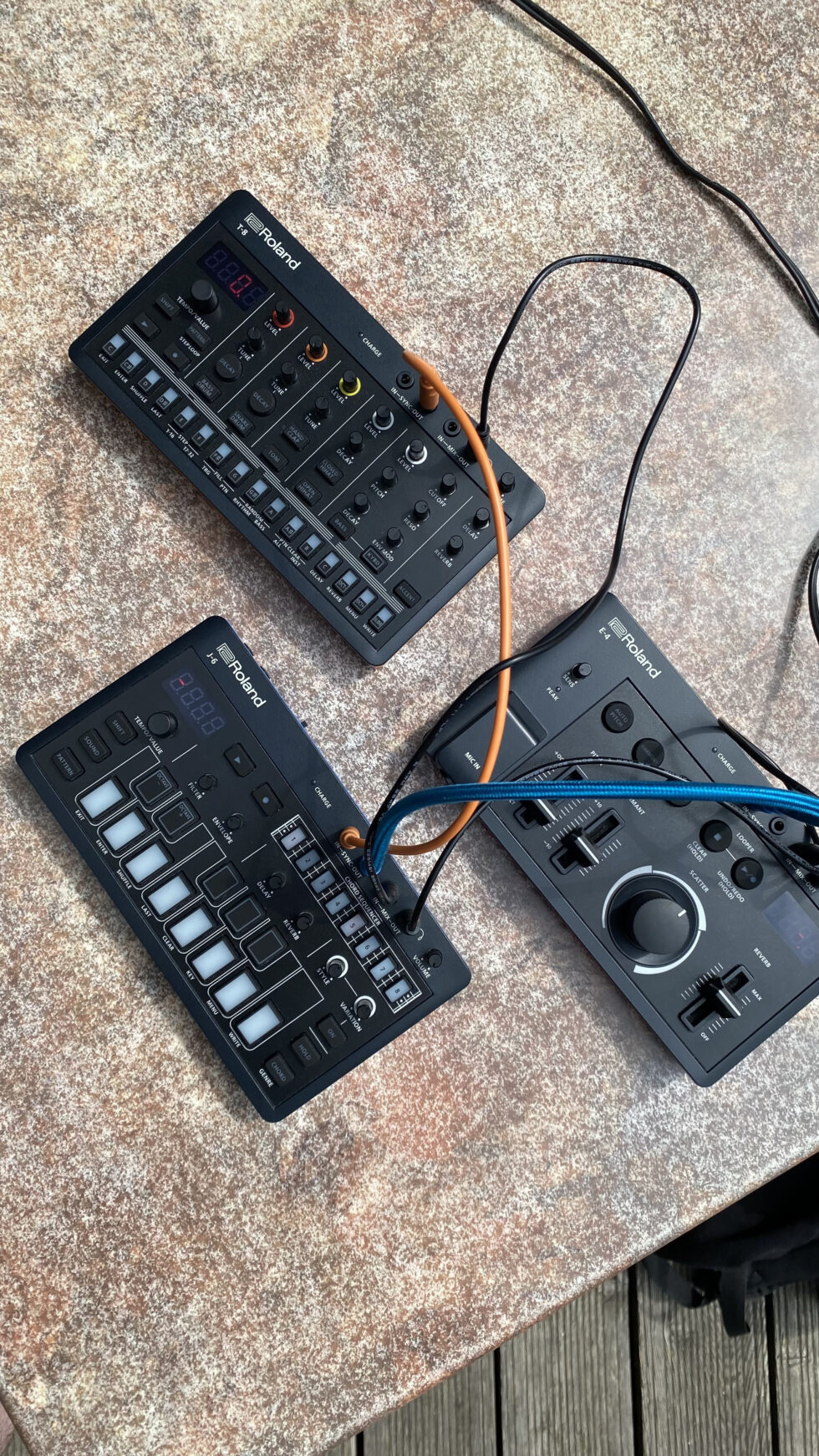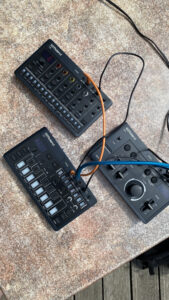 Roland weren't exhibiting this year, but we managed to set up a special meeting with them anyway. We got to try out the newly announced Aira compacts: the T-8 Beat Machine, E-4 Voice Tweaker, and J-6 Chord Synth. These are all highly affordable grooveboxes with a big emphasis on immediate fun, although their sonic power shouldn't be underestimated.
The T-8 lets you jam live with classic drum machine sounds – we loved the random pattern button! And the J-6 lets you explore a huge variety of chord progressions – great for those without formal music training.
They might be brightly coloured, they might be on the cheaper side, but these are serious devices. If you want an easy way to explore the 'Roland sound', then the Aira compacts are for you.
Shop now | Roland Aira Compact T-8 Beat Machine
Shop now | Roland Aira Compact E-4 Voice Tweaker
Shop now | Roland Aira Compact J-6 Chord Synth
---
Cre8audio East Beast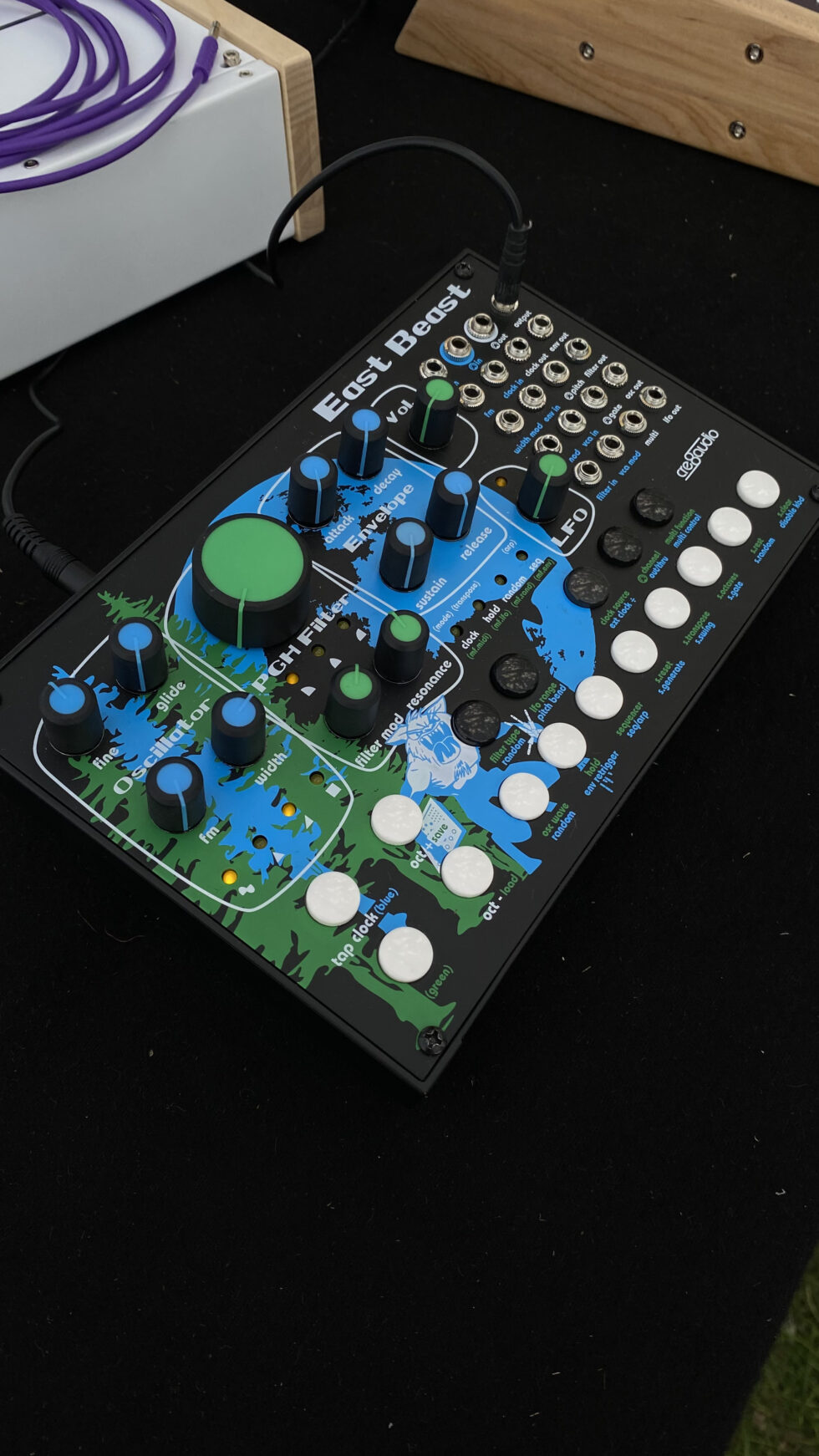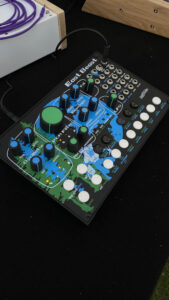 The East Beast is a collab between Pittsburgh Modular and Cre8audio. It's an affordable, semi-modular analog synth with a funky design.
And the most important thing – its sound is truly remarkable.
You get a massive, solid wall of sound and a gorgeous PGH filter. Then, with some clever tricks, you can make some highly animated sounds.
There is a lot more going on here, more than we can fit in this post. It's well worth checking out!
Shop now | Cre8audio East Beast 
---
Eventide Misha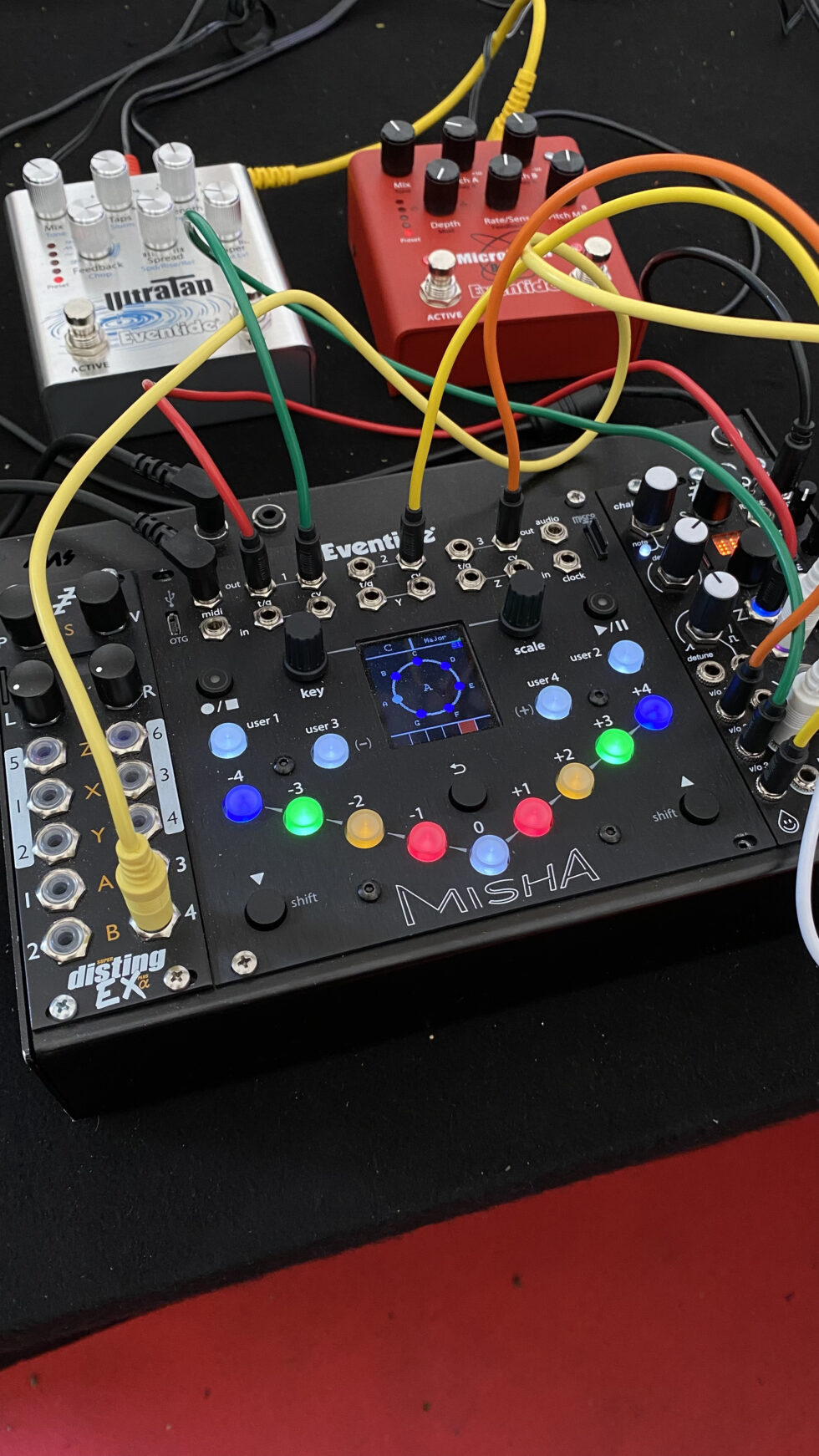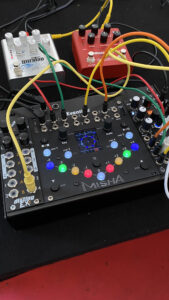 A real surprise at this year's show was the announcement of a new sequencer by Eventide – a brand known for their effects processors.
They take an original approach to effects, and the Misha sequencer is no different. It features a 'V'-shape of buttons, allowing you to explore intervals, melodies, and more in a totally unique way.
This one is due to be released by the end of summer – and we can't wait to get our hands on it.
---
Korg NTS-2 and Patch & Tweak with Korg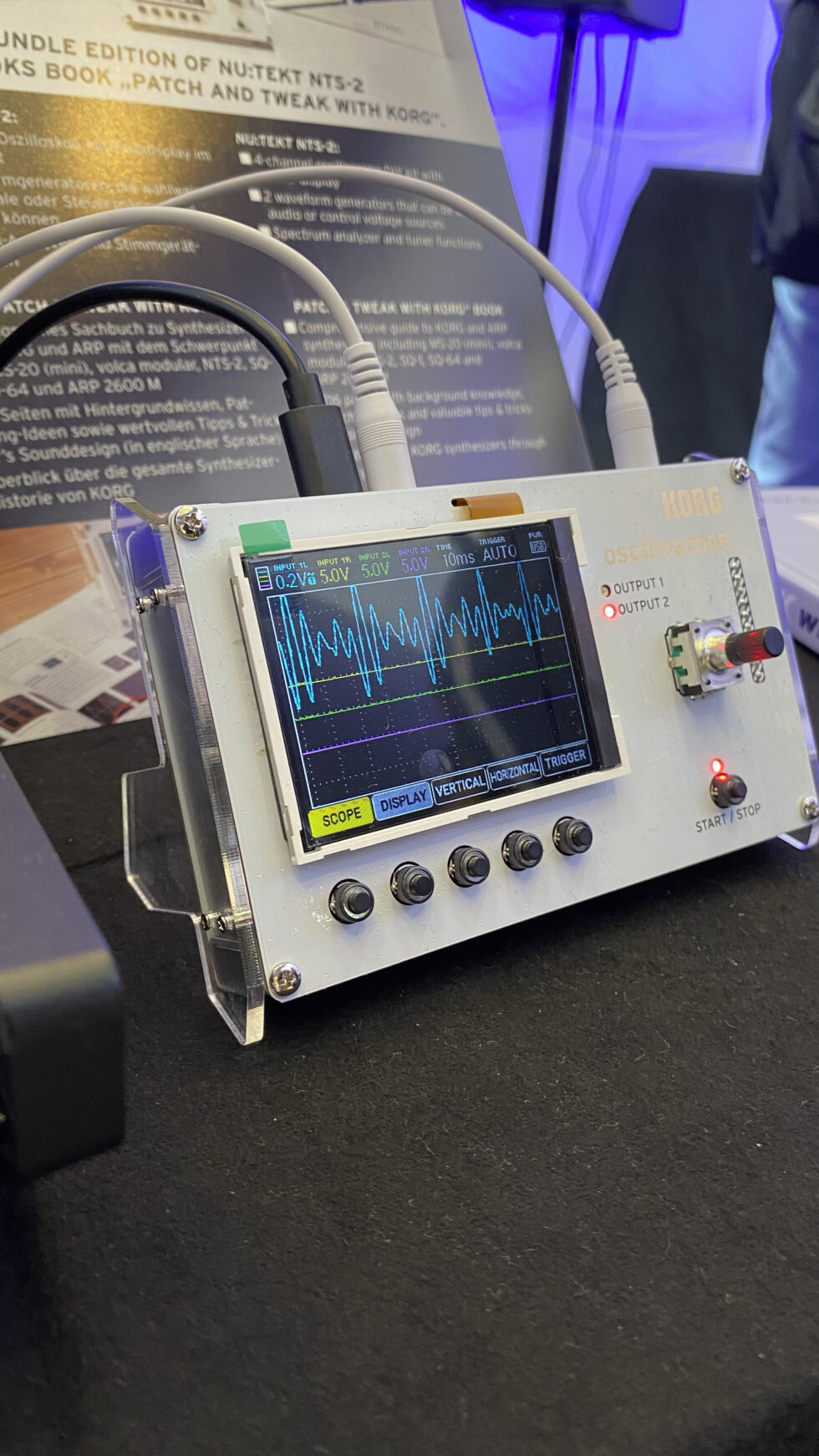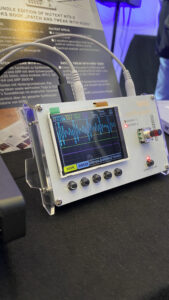 Another surprise – the Patch & Tweak book series has teamed up with Korg to create a book and DIY oscilloscope combo.
The Korg NTS-2 is both an expander and visualisation tool. So you can see the waveforms of synths you plug in, helping you understand them more.
And the book itself is a large, yet friendly, introduction to the world of Korg synths. Great to try out even if you don't own a Korg.
Shop now | Korg Nu:Tekt NTS-2
---
Bitwig Updated to 4.3, New Tools!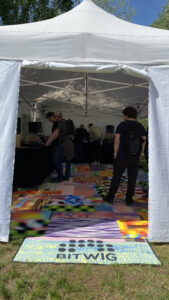 As well as the prevalence of hardware at Superbooth, there are also software manufacturers!
We caught up with Bitwig, who have gone to Beta 4.3. This has added an amazing convolution reverb and the delay+ effect.
Because of Bitwig's modular design, you can augment and modulate these effects in interesting ways.
Insert effects into the delay+'s feedback path or use a guitar string sound as a source for your reverb – anything is possible.
Shop now | Bitwig
---
Erica Synths Syntrx II
The Erica Synths Syntrx II is the evolution of the Syntrx, a VCS3/synthi inspired synth. Unlike the vintage synth, it employs a digitally controlled patch matrix – using it is like rewiring a modular synth in a split second.
Plus, the Syntrx II adds a bunch of beautiful effects, allowing you to create some incredible tones and wild, unpredictable sounds.
We managed to create a near-perfect impression of the Tardis materialising, and if that doesn't sum up the Syntrx, we're not sure what does!
Shop now | Erica Synths Syntrx II

---
Elektron Syntakt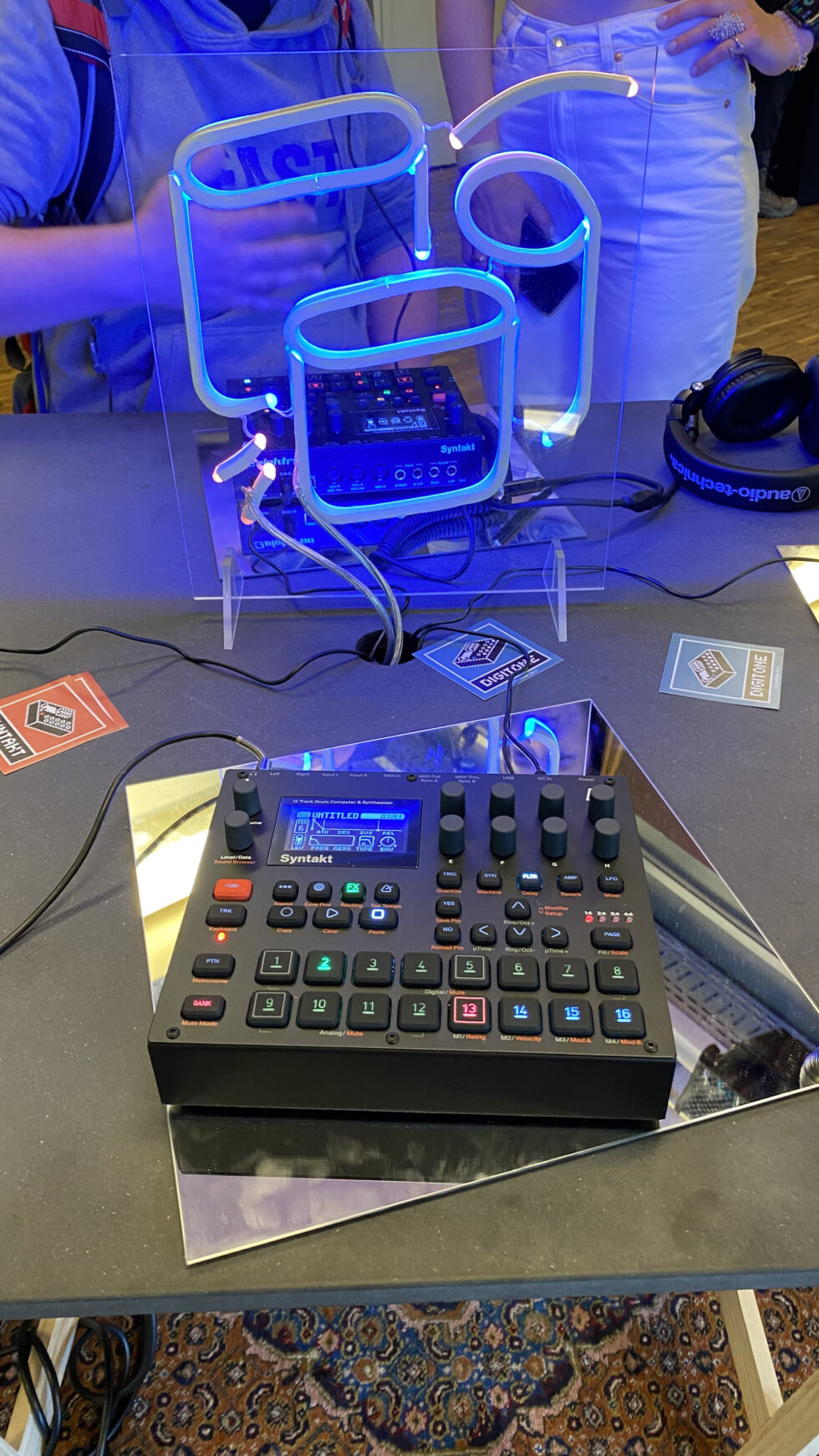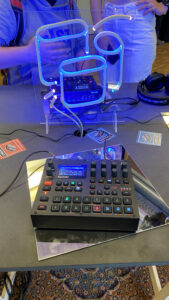 Elektron's new Syntakt 'drum machine' took centre stage at this year's show, surrounded by mirrors and neon tubes.
We loved getting some hands-on time to explore the Syntakt's synth engines. It took little to get a groove going as we played with all sorts of chord stabs, effects, and analog drums. And we only scratched the surface.
It may only be billed as a drum machine, but Syntakt can do so much more.
Shop now | Elektron Syntakt
---
Endorphin.es Ghost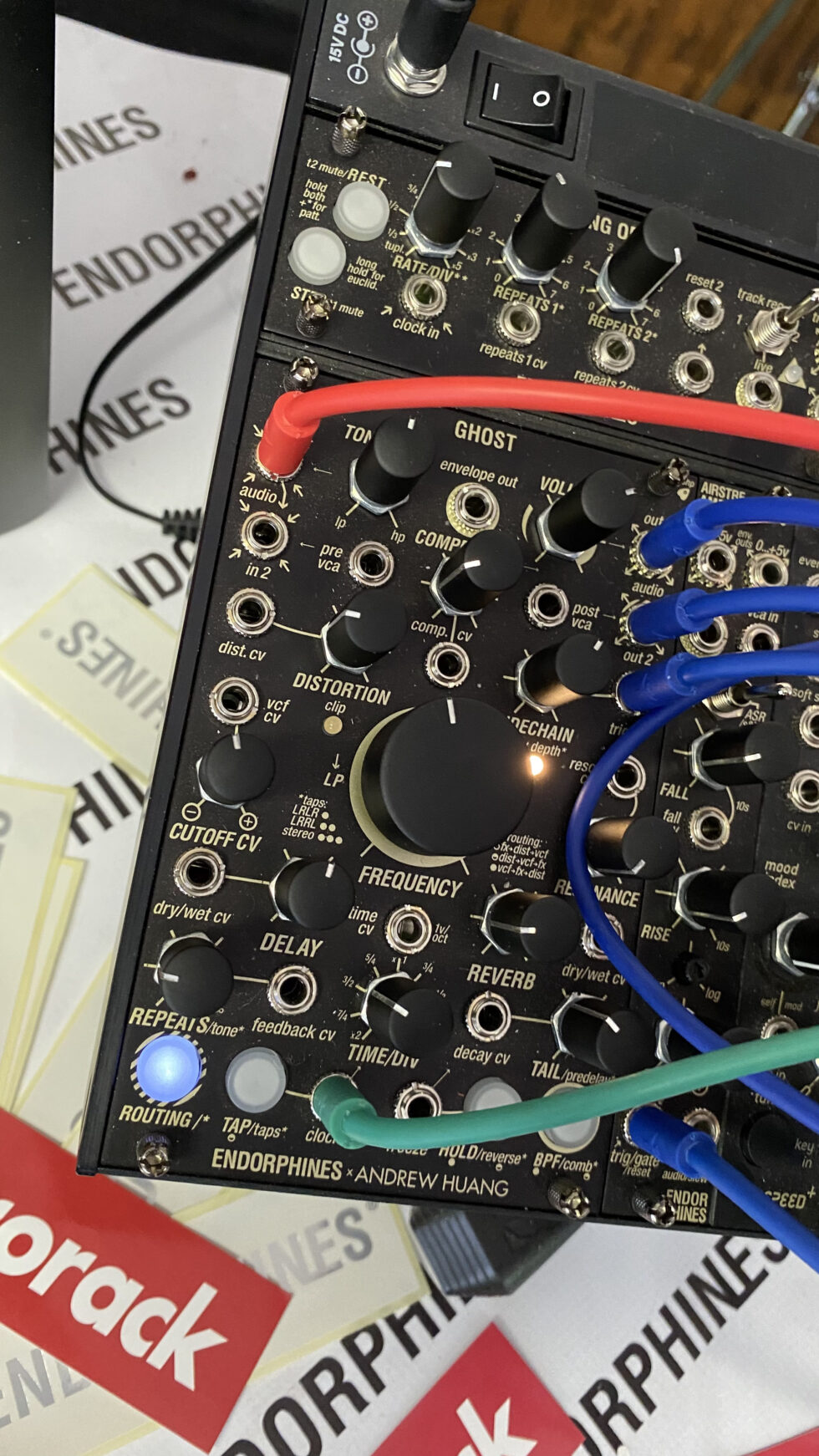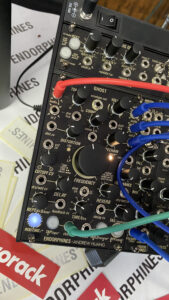 Endorphin.es's newest effect, Ghost, is a stereo multi-effect with reverb, delay, distortion, and a filter – with sidechaining options.
We had a quick jam with it, using a simple 4/4 kick, and the result was a wall of pounding techno.
We're super excited to try it out later this summer and make some banging beats with it.
---
Bastl Pizza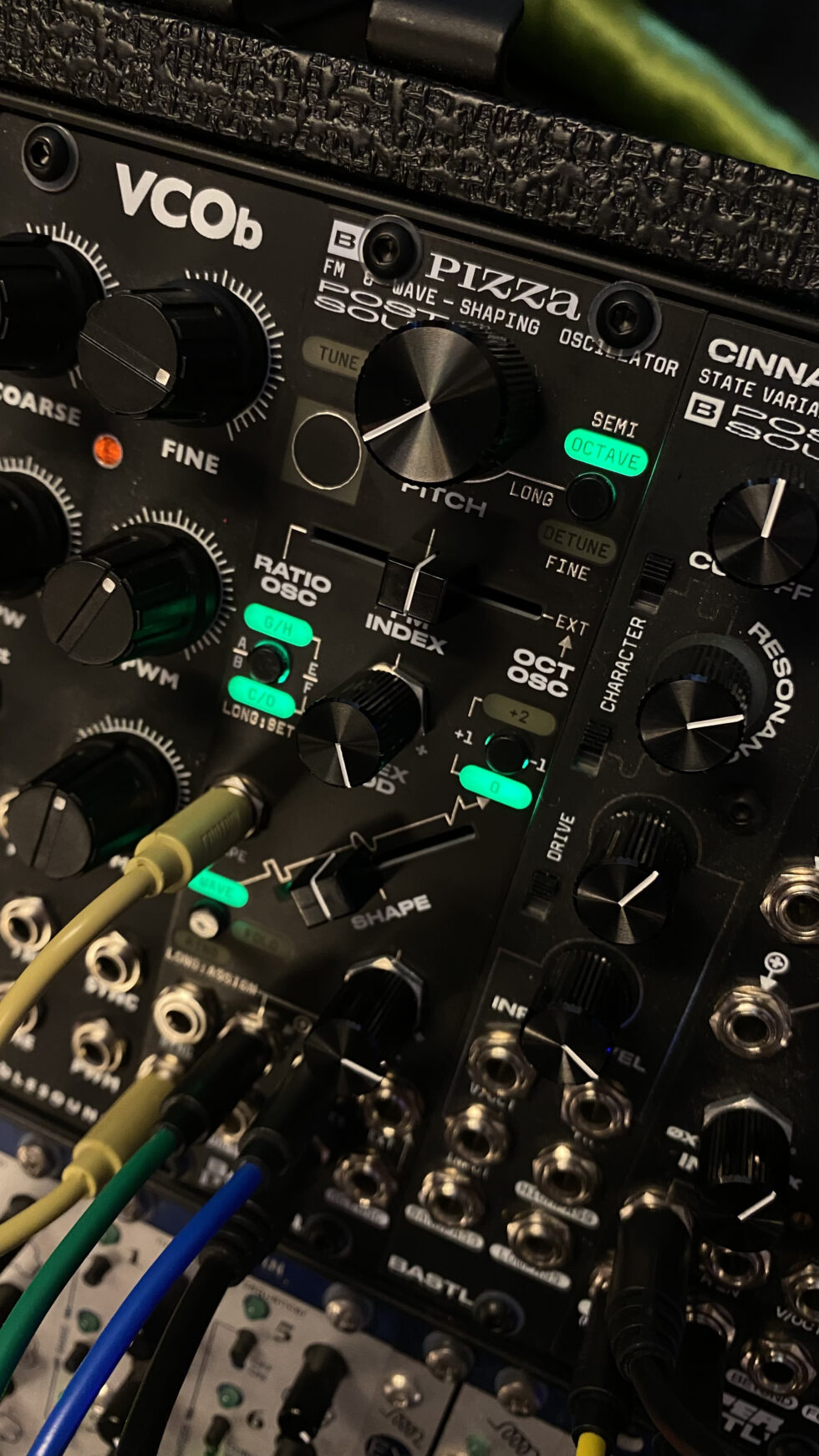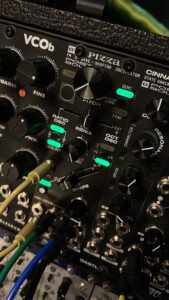 Bastl has launched a new digital VCO called Pizza with waveshaping and FM for Eurorack systems. We were blown away by how big and complex it sounded, despite its compact size and playability.
The angled sliders offer tactile interaction, and the sound compares nicely to other Buchla 259-inspired oscillators – although being a fraction of the size.
This module offers a lot of clarity and presicion, but has a wild, untamed tonal range, too. Pizza really is delicious!
Shop now | Bastl Pizza
---
Tiptop Audio Buchla System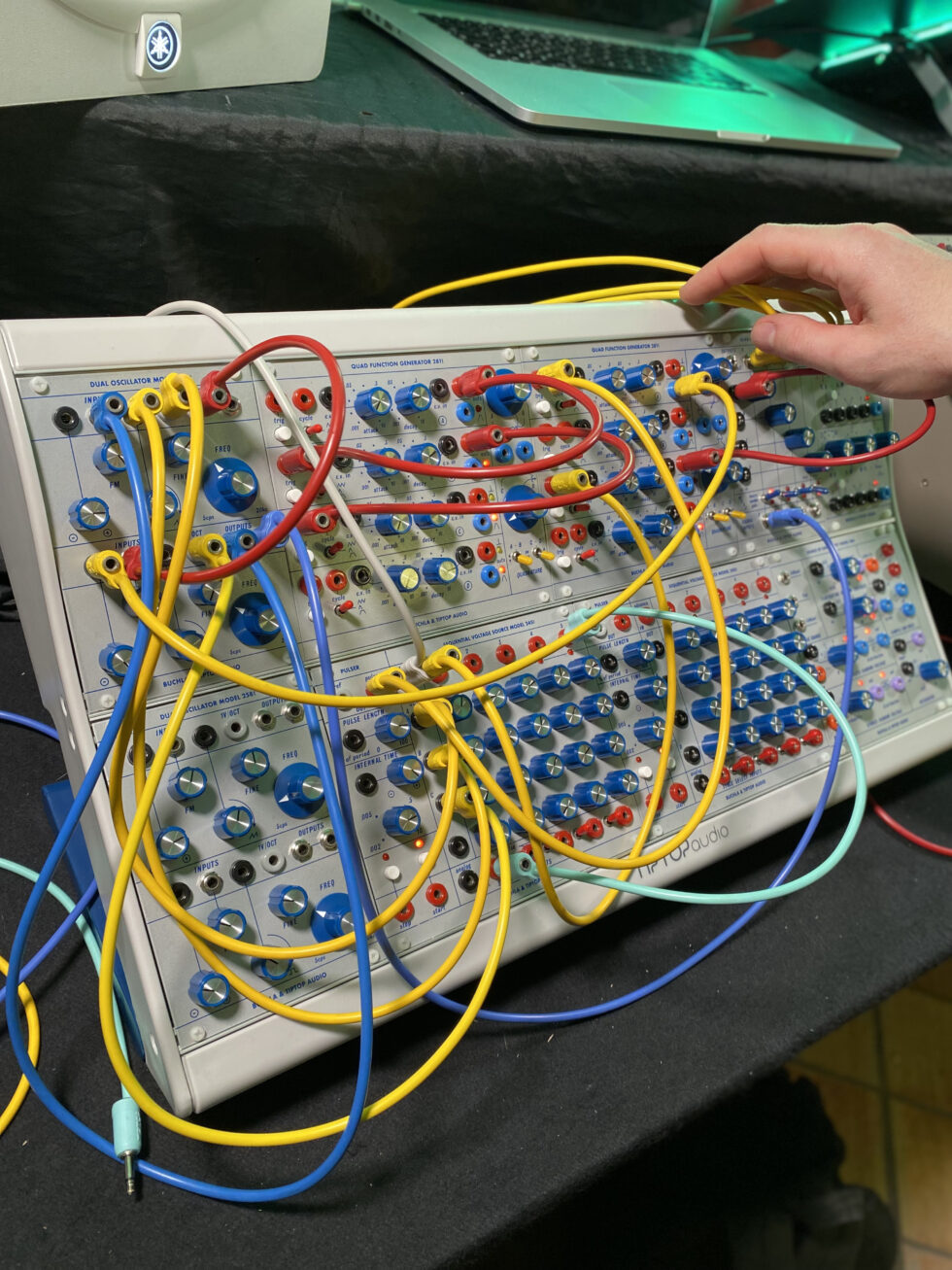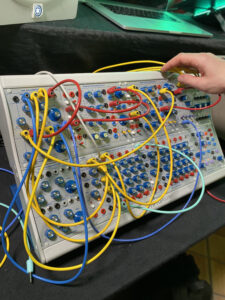 We had a go with Tiptop's Buchla-licensed 200-series Eurorack modular system. There were always gorgeous bleeps coming from their stand!
Both the 245t Sequential Voltage Source and 257t Dual Voltage Processor are now in production and coming this summer. They're useful tools for adding animation to a modular system, and they're beginner-friendly too!
There is a real visual appeal to seeing these together and we suspect we're not alone in wanting to build an all-Buchla system.
Shop now | Buchla & Tiptop Audio 281T Quad Function Generator
Shop now | Buchla & Tiptop Audio 258T Dual Oscillator Model
---
Until next time!
This is just a small slice of what we saw at Superbooth. There is so much to come that we didn't get a chance to cover here, and so many reasons to be excited about the future of synthesizers.
So keep your eyes on our socials and our synths and tech YouTube channel. Once all this new Superbooth 2022 gear arrives at Gear4music HQ we will be featuring it in our videos.
For now, check out our Superbooth page to see all of the new product launches that are available to pre-order.