So you have your violin, cello, double bass, or viola, and you're looking for tips and tricks on how to upgrade. This guide will give you everything you need to know when sprucing up your instrument.
Know your factory setup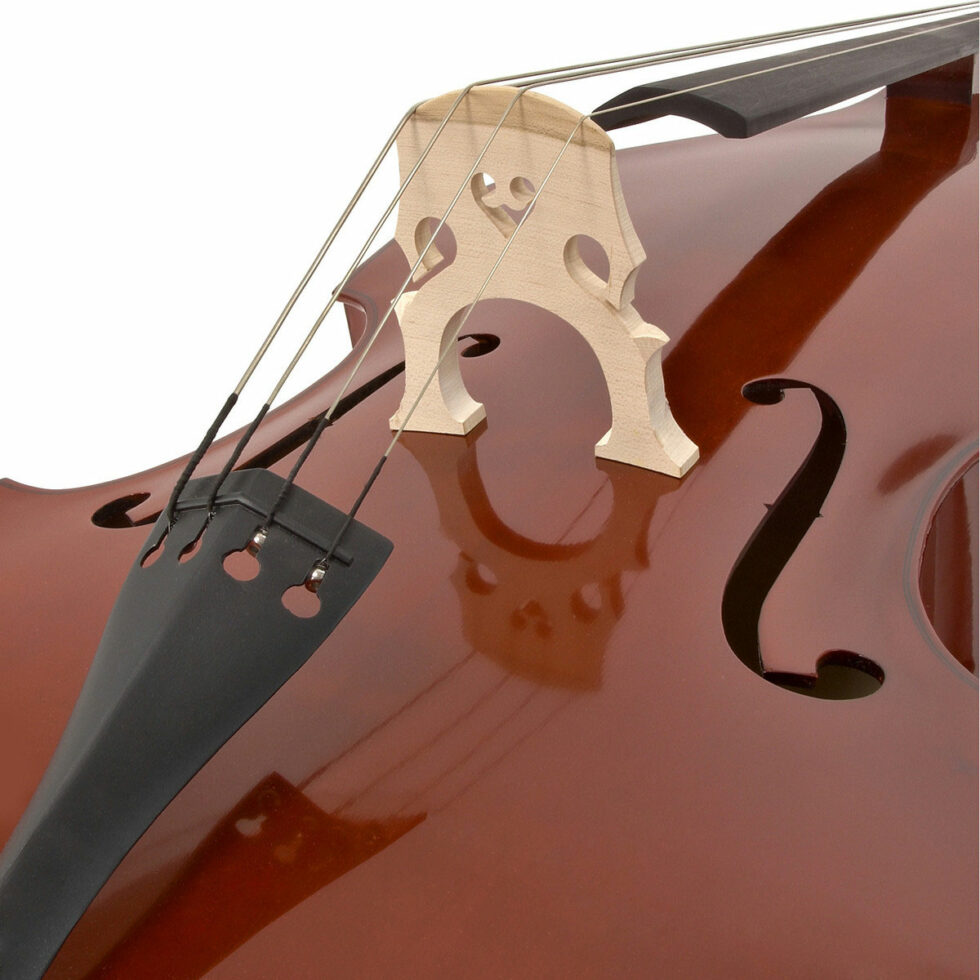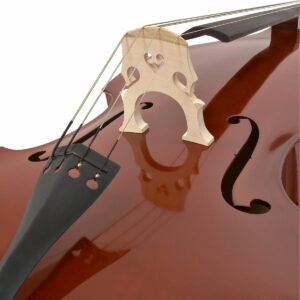 To begin with, you should know what your instrument's factory setup is. Certain parts, such as the bridge or tuning pegs, can't really be upgraded by yourself without a luthier's help.  
The strings and bow, however, are parts which you can purchase yourself.  
If you'd like to upgrade your strings, it's good to know what strings you already have installed as this will give you an idea of what you might like or dislike.  
To find out what the existing strings on your instrument are, go to the website of the shop you bought it from. The specifications list should state what strings the instrument has installed from the factory, for example, our Archer 44V-500 Full Size Violin has Pirastro Tonica strings. 
If you can't find out that way, you may be able to identify your strings from the string silks. These are the coloured bits of fabric. However, this method might be a little tricky as different manufacturers will use different string silk colours.  
Fortunately, many string makers, such as D'Addario, Thomastik, and Larsen have charts of their string silks. 
Upgrading your strings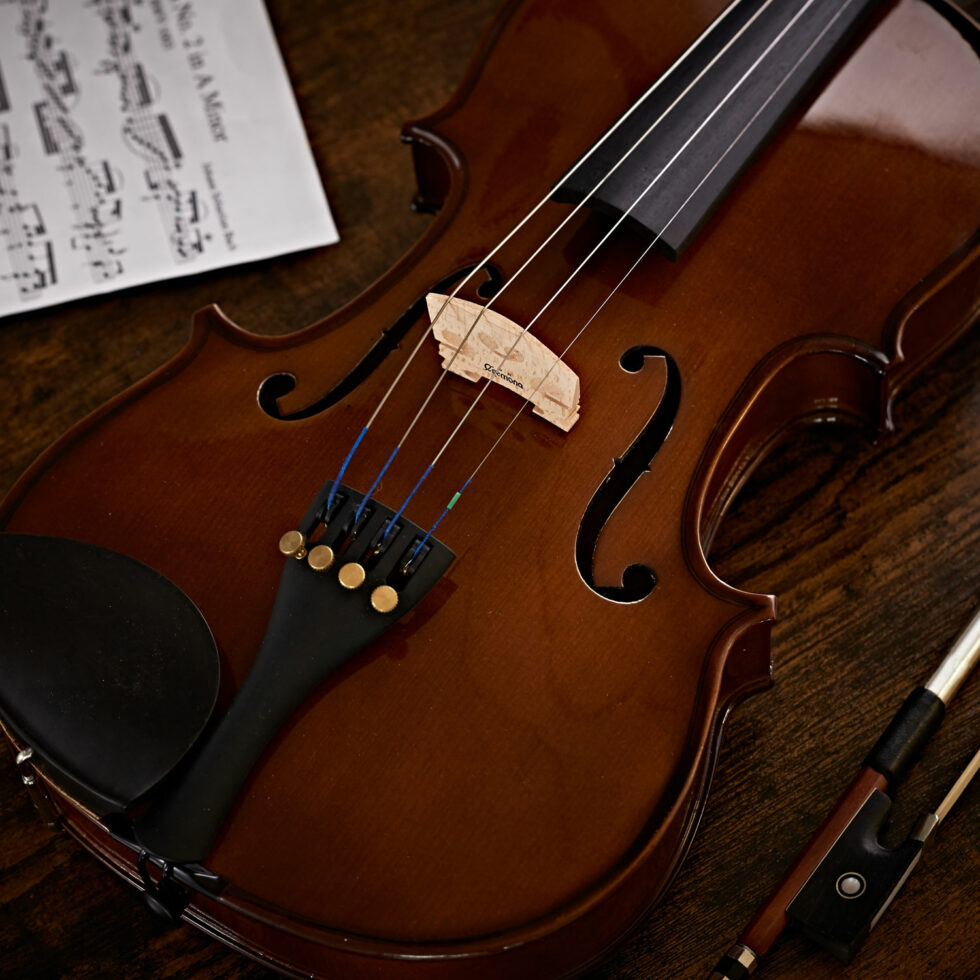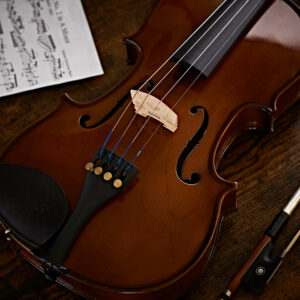 One of the best ways to improve the sound and playability of your instrument is to buy some new strings.  
Getting strings can seem overwhelming, there are so many things to consider.
Here we'll go into a brief overview, but the ins and outs of buying strings can take up a whole article in its own right! 
I would advise the three things you should think about are tension, core materials, and winding materials.  
---
Tension
There are three types of tension: light, medium, and heavy. As a general rule, lighter tensions are easier to play for extended periods of time and will respond quickly to a bow.
Heavier tensions offer more resistance when fingering and bowing but they're louder and have better projection.  
Medium lies between these two. I would recommend sticking to medium if you're unsure of what you'd prefer.  
---
Core materials
A string has a core in the centre with a winding material on the outside. The core material has a huge impact on the string's sound and feel. There are many types of string cores but most will fall into a few categories.  
---
Gut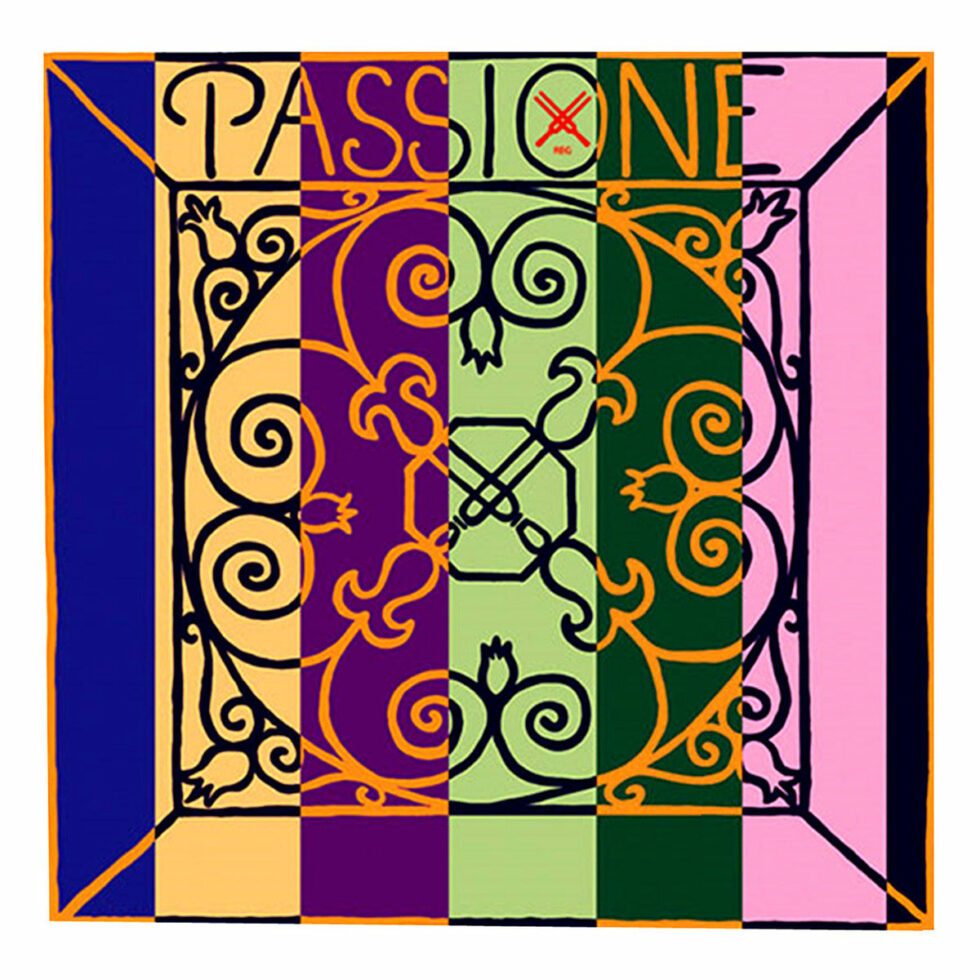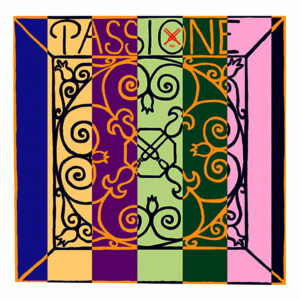 Gut is the original material that strings were made of before the advent of modern string-making technologies. It comprises the lining of animal intestines, usually from sheep. Gut strings aren't as popular nowadays, they tend to be more expensive than their steel or synthetic counterparts.
However, they are enjoyed by players who take part in Historically Informed Performance (playing historical music as it was originally written), so if you're interested in this particular musical practice then gut is a great option!
Gut can be found without any winding like other strings have. A great option for gut strings is the Pirastro violin and viola strings, particularly Passione (bass strings have a steel rope core).  
Shop now | Gut core violin strings
Shop now | Gut core viola strings
Shop now | Gut core cello strings
Shop now | Gut core double bass strings
---
Steel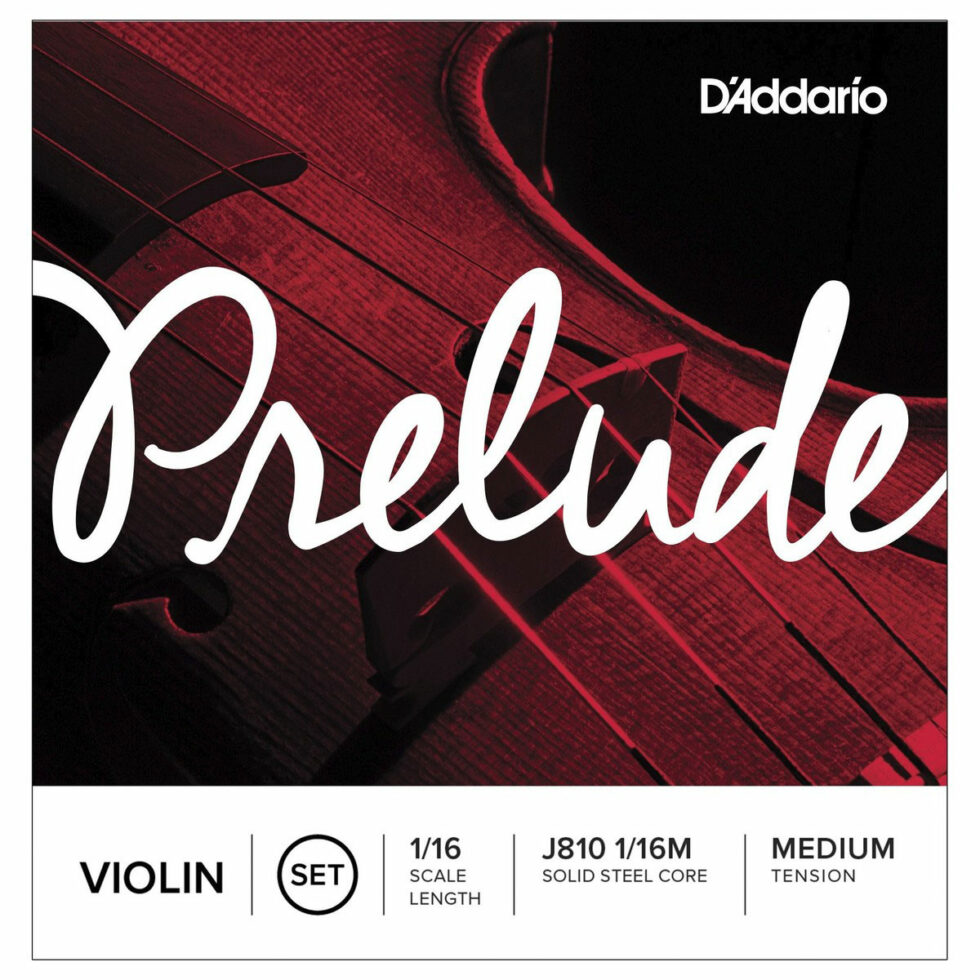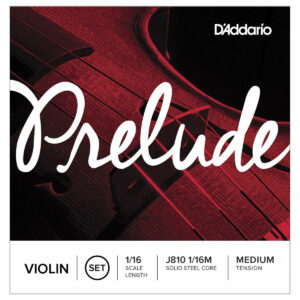 Steel was developed during the 20th century as a core material that could improve gut strings.
It tends to be cheaper than gut. Plus, it's louder, produces a brighter sound, and is more durable. Steel is one of the most common core materials out there and you'll always enjoy a steel core string, whatever your ability level.
D'Addario Preludes are a fantastic steel core string specially designed for players who are learning.  
Rather than comprising one solid steel filament, the core is made up of several thin strands of steel wound or braided together. This is said to offer more flexibility than solid steel and can be more resistant to changes in temperature or humidity. A great example of this is the stranded steel core D'Addario Helicores.    
Shop now | Steel core violin strings
Shop now | Steel core viola strings
Shop now | Steel core cello strings
Shop now | Steel core double bass strings
---
Synthetic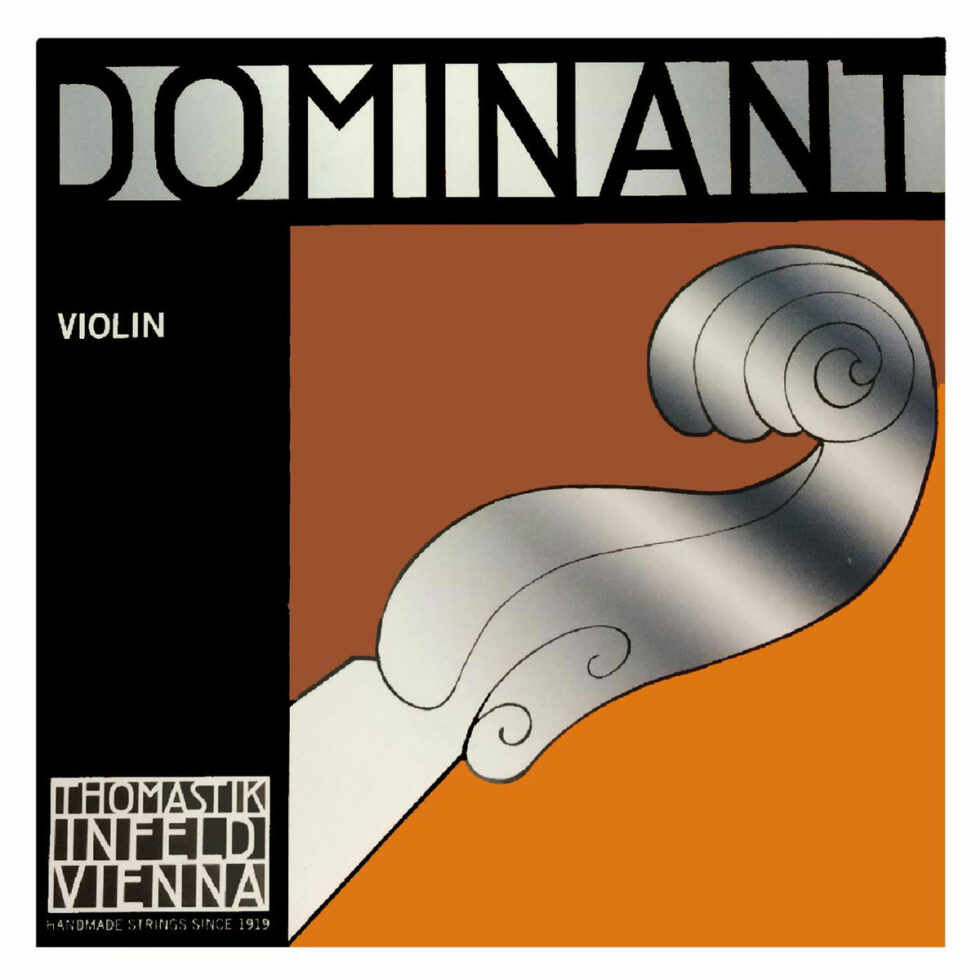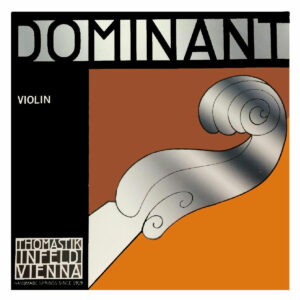 Some players want the durability, volume, and resistance that steel can offer, but they dislike the brightness of their sound.
Synthetic strings are usually made of plastic, like nylon or proprietary material. They tend to settle into their tuning straight away unlike other types of strings. Great ideas for synthetic strings are the Thomastik Dominant or the Larsen Virtuoso strings.  
Shop now | Synthetic core violin strings
Shop now | Synthetic core viola strings
Shop now | Synthetic core cello strings
Shop now | Synthetic core double bass strings
---
Winding materials
Winding can also affect the tone of a string and will often be used to modify the basic sound before you further refine it.
You may see certain strings offered with a choice of two winding materials. Maybe you prefer a certain timbre or perhaps the material complements your instrument's natural tone better, being able to decide on the winding material ensures your upgraded strings are well-suited to you and your instrument.
For example, silver is often used due to its more mellow tone, making it ideal for lower strings or brighter-sounding instruments.  
Another reason for alternate string types is to avoid nickel, which many strings use as a winding material, to give those with nickel allergies a suitable string.
Upgrading your bow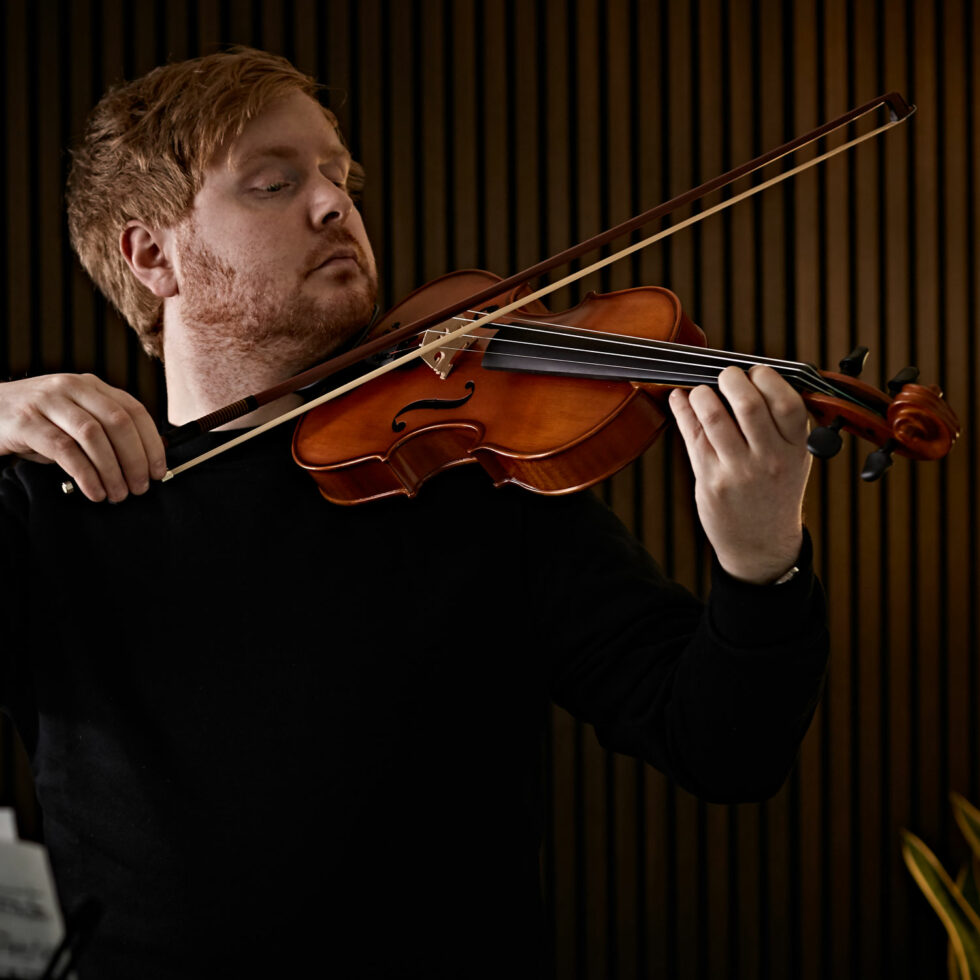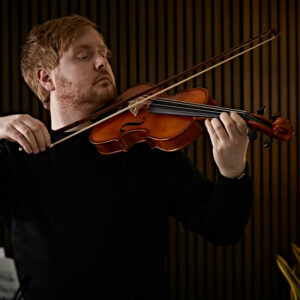 A bow can be a great idea for improving the sound and feel of your instrument. But I should mention that buying a new bow cannot substitute good technique! That being said, a nice new bow can really help with your playing. More premium bows often feature higher quality woods, superior weighting, and better quality hair with more grip.  
You'll often see bows with either round or octagonal-shaped sticks. The differences between these shapes are usually considered to be minor and up to the player's preferences.
Round bows tend to be slightly more flexible and have more bounce, while octagonal bows are a little stiffer and have more controlled sound. This is a hot debate amongst musicians, so I'd certainly recommend trying out both to see which you prefer! 
---
Better woods
Primavera bows for violin, viola, cello, and bass make for great upgrades that don't break the bank! They're of higher quality and boast flexible hardwoods that offer more bounce and will certainly feel better than your old bow.
More premium bows feature woods such as brazilwood or Pernambuco. These offer even more improvements in flexibility and bounce.  
Shop now | Primavera violin bows
Shop now | Primavera viola bows
Shop now | Primavera cello bows
Shop now | Primavera double bass bows
---
Carbon fibre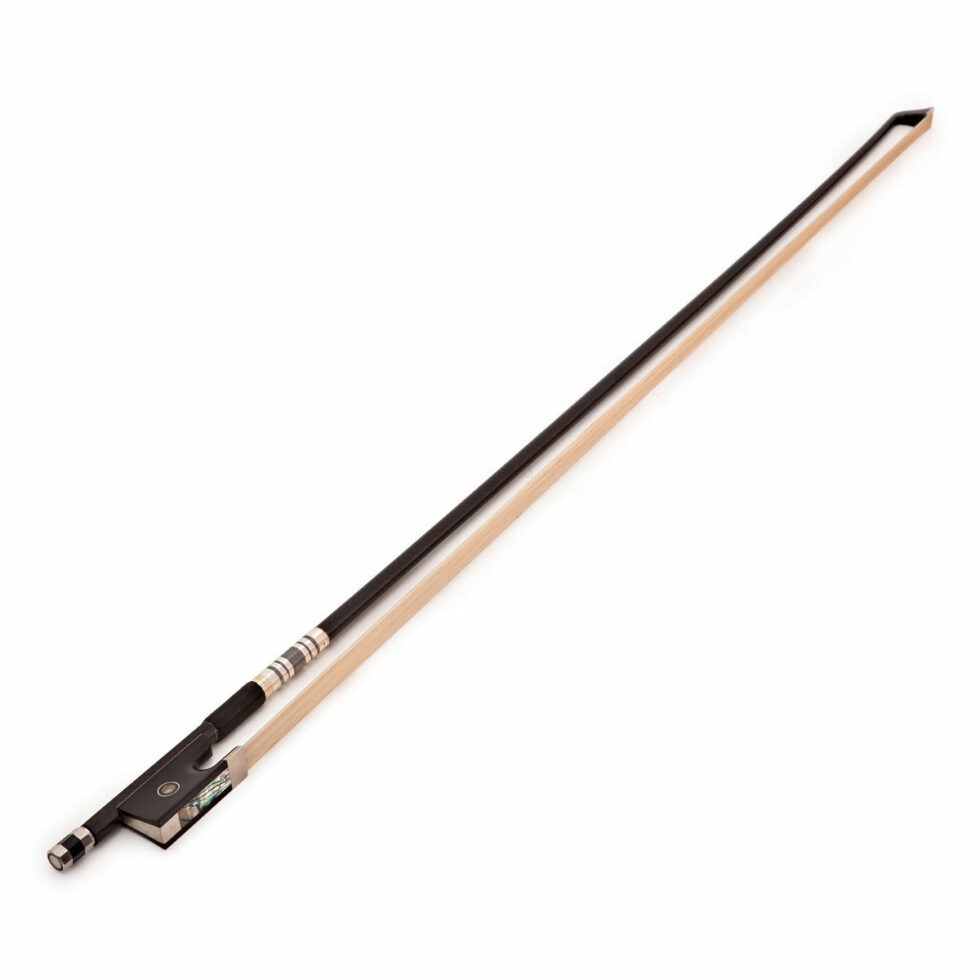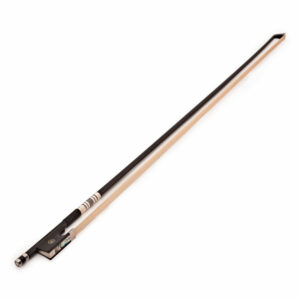 You might also be interested in carbon fibre bows. Carbon fibre is a relatively recent innovation in bow-making and is quickly becoming popular amongst players.
Its advantage over wood is that it doesn't break or warp. Plus, it won't change in different temperatures or humidity. Check out the Orchestra Carbon Fibre Weave for a great violin bow that's made of carbon fibre. 
Shop now | Carbon fibre violin bows
Shop now | Carbon fibre viola bows
Shop now | Carbon fibre cello bows
Shop now | Carbon fibre double bass bows
---
Other things to look out for
The frog may be nicer if it's fully lined. This means there's a piece of metal attached to the frog where it touches the stick. As well as making tightening and slackening your bow feel much more smooth, it also prevents as much wear and tear from friction.  
If you play double bass, you should consider whether or not you'd prefer a German or French-style bow. These bows differ in their frog shape and subsequent hand position. French bows are held over the top, like a violin bow, whilst the German bow is held in an underhand grip. 
Neither of these bows is better than the other. Some may argue that the German bow is better for the more powerful sounds of an orchestra. The French bow, on the other hand, is said to be more suited to the expressive playing of a solo repertoire.  
In reality, both bows are seen in orchestras and amongst solo players. It really comes down to what you prefer.
Buying some new rosin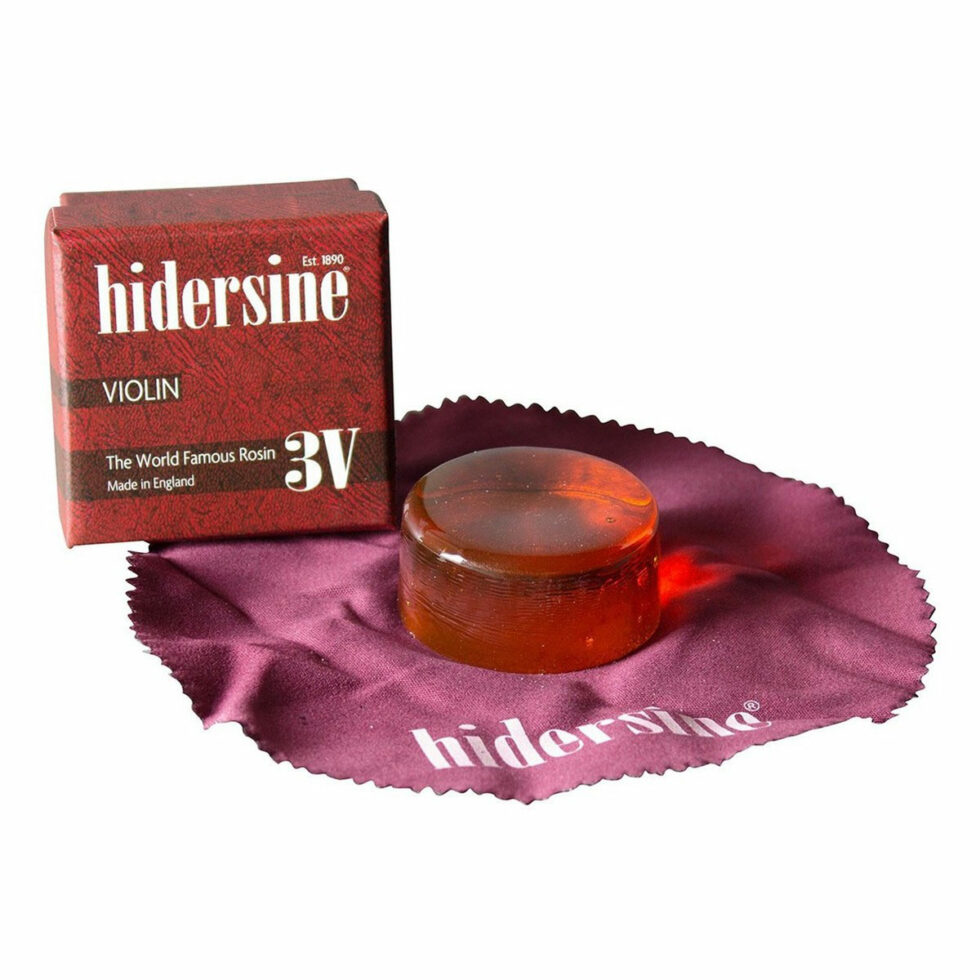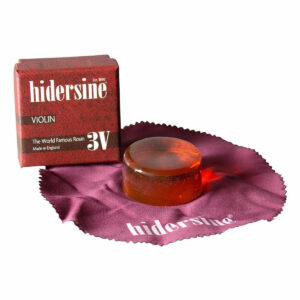 Something that you'll always need to buy is rosin. These have quite a bit of variation and manufacturers have different recipes. I'd recommend trying different ones and finding one that works for you!  
Varying levels of hardness of rosin indicate their uses and the instruments they're suitable for.
Harder rosins are usually less sticky, making them more suitable for violins and violas. Good examples of this are the Hidersine 3V Clear Rosin and the Light Hill Rosin.  
Softer rosins are stickier and are better for cellos and basses as a result. Good choices for this are the Dark Hill Rosin for cello and Nyman Bass Rosin for the double bass.  
There are variations within these types. For example, you could try slightly harder rosin if you find your current rosin too sticky, Pirastro Gold may be a good alternative for you.  
Shop now | Violin rosin
Shop now | Viola rosin
Shop now | Cello rosin
Shop now | Double bass rosin
Shoulder rests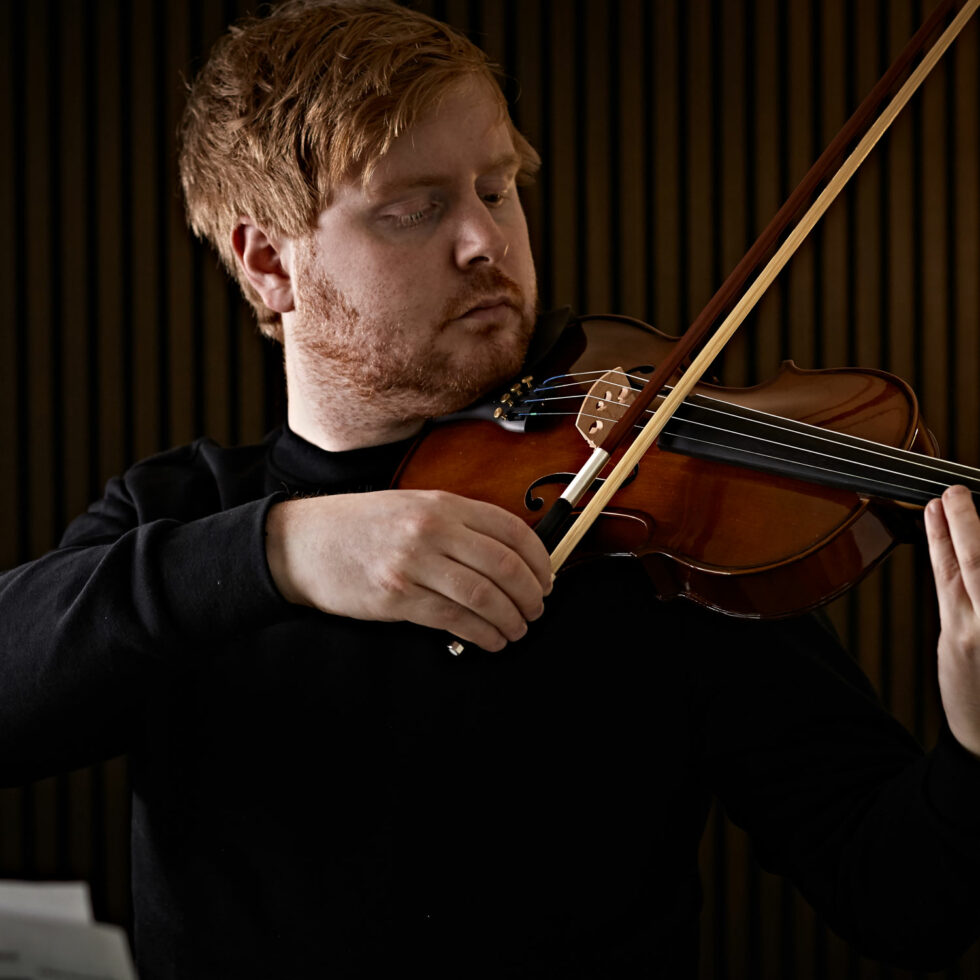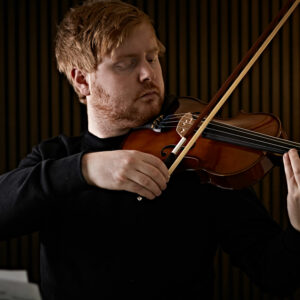 For violin and viola players, a new shoulder rest may help make your instrument more comfortable to play. The optimised playing position also provides the best way to perfect your technique. This stuff can matter a lot more than you may initially think! 
One good quality and affordable option is the Fom Standard rest for violins. If you want a more premium option then check out the Kun Collapsible, it's great for both violinists and violists.  
If you want the best-looking shoulder rest, the Kun Bravo is definitely one you should consider. It's made of wood and looks great with its gold-coloured accents.  
You may be concerned about whether these rests will fit you. If you want a rest that can be adjusted to be as comfortable as possible then the Bon Musica Shoulder Rest is a no-brainer. This rest looks super futuristic and can be adapted to your shoulder for the most precise position.  
Shop now | Violin shoulder rests
Shop now | Viola shoulder rests
Final thoughts
Hopefully, this guide has provided you with plenty of information and ideas on how best to upgrade your instrument. Remember that these should be complementing your technique and can't replace the time spent perfecting your playing! But you may find some parts of your instrument, like worn-out strings, will hold you back from achieving your full potential.