I think I've been a good boy by anyone's standards. However, as I am an adult, I can't expect Santa to come down my chimney and bring me the expensive studio hardware I desire.
But if you're looking for the perfect studio gift for a special someone this festive season, or you want to treat yourself, I'd recommend the LaunchKey Mini MK3.
Give the gift of music this Christmas. Whoever receives it will be able to craft their sounds while grandad falls asleep – a glass of port in hand and half a mince pie down his reindeer jumper.
The Novation LaunchKey Mini MK3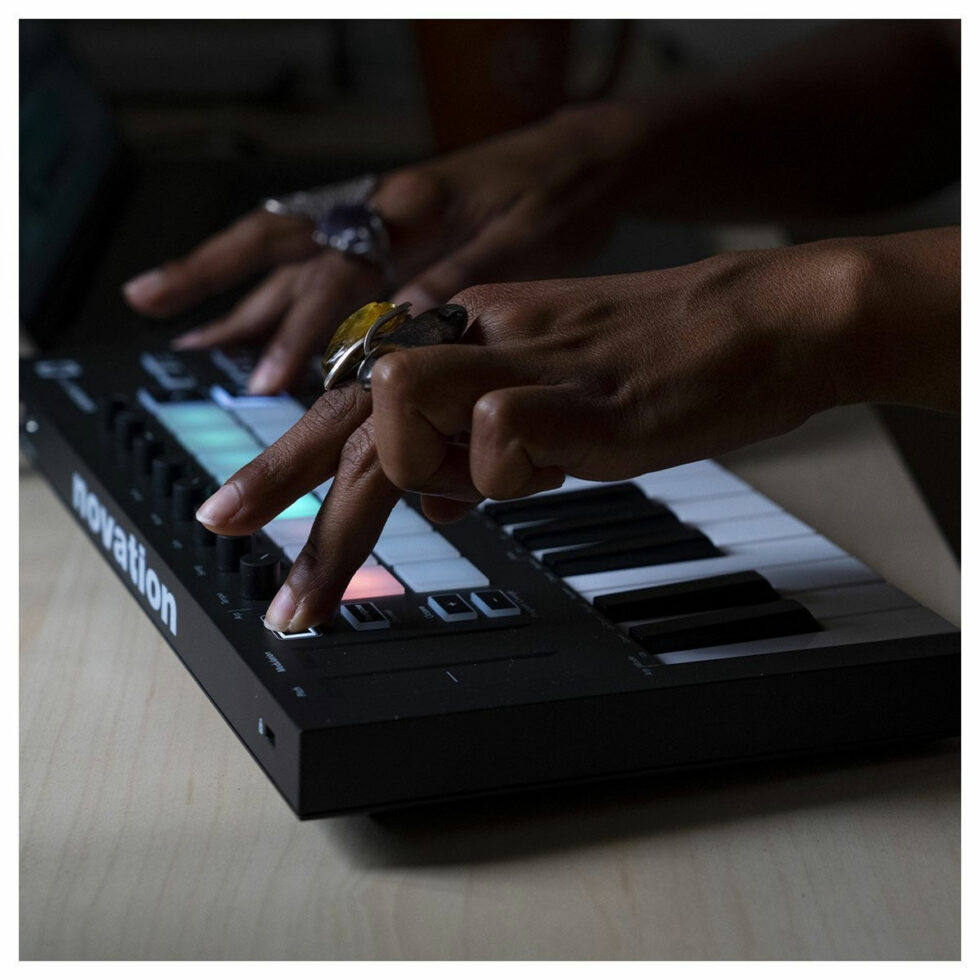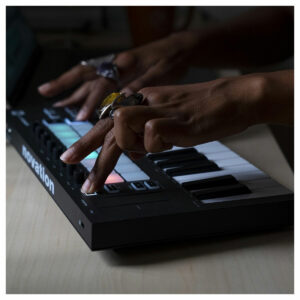 This 25-key controller is a fantastic gift for any music producer in need of a compact MIDI keyboard with extensive DAW integration. It's an easy-to-use piece of kit that allows you to get physical with your DAW workflow.
I'd recommend the Novation LaunchKey Mini MK3 for beginners and producers. In fact, it's a renowned favourite amongst DJs and producers; why not use it to turn some Christmas hits into festive-themed dance edits?
It has 16 RGB backlit velocity-sensitive touchpads that give you the ability to record finger drum patterns into your DAW. Plus, there are touch strips for bending pitch and controlling modulation and an arpeggiator with a fixed chord mode.
The LaunchKey Mini MK3 has everything you need to start creating music on your PC or laptop. It includes Ableton Live Lite, a digital audio workstation software that gives you the ability to craft your sounds.
Additionally, Novation are offering a huge free software bundle with the LaunchKey Mini MK3, including Massive from Native Instruments and Ozone Elements from Izotope. This offer is running until 12/01/2023.
Take the uncomplicated and portable LaunchKey Mini MK3 to your relative's house and provide the soundtrack to the game of Trivial Pursuit which will inevitably turn into a heated political argument.
But the LaunchKey Mini MK3 isn't just for Christmas, it's for life!
Stocking fillers
Before you and your dearly beloveds open your main presents, here are some groovy gadgets and useful accessories to fill your stockings with.
---
Dubreq Stylophone S1
Starting the festivities with an absolute classic. From the very start of the 1970s, the Stylophone was sold as a musical toy for children.
Although mostly utilised to wind up parents on boxing day, it was also used by pop stars and artists such as Kraftwerk, David Bowie, and John Lennon.
Shop now | Dubreq Stylophone S1
---
Teenage Engineering Pocket Operator Series
These fantastic, bitesize synths, sequencers, and samplers fit right in your pocket.
I was going to just pick one to tell you about but there are so many to choose from, and they all have cool features and functions.
Each Pocket Operator has its own theme, with some deriving from classic video games such as Mega Man and Streetfighter.
Shop now | Teenage Engineering PO-128 Mega Man
---
Aston Element Microphone Bundle
A great value microphone, developed by Aston from musicians' opinions.
This bundle is great for singers and vocalists.
With a simple XLR connectivity, you can easily plug in and record in no time.
Shop now | Aston Element Microphone Bundle
---
SubZero AI2 USB Audio Interface
A compact, bus-powered audio interface, suitable for beginner producers.
It has two XLR/TRS inputs, a headphone Jack, and balanced XLR speaker outputs.
You can use it straight away as you don't have to install a driver to run it.
Shop now | SubZero AI2 USB Audio Interface
---
SubZero SZ-MH200 Monitoring Headphones
These closed-ear headphones are perfect for monitoring your music-making process.
They're an ideal pair of entry-level studio headphones with a good amount of audio isolation.
Shop now | SubZero SZ-MH200 Monitoring Headphones
---
Kazoo by Gear4music
Would it be a proper Christmas stocking without one of these? I think not.
Shop now | Kazoo by Gear4music
Joyeux Noel!
I hope that St Nick brings lots of music equipment for you and your kin, and I wish you the merriest of festivities and a happy new year.